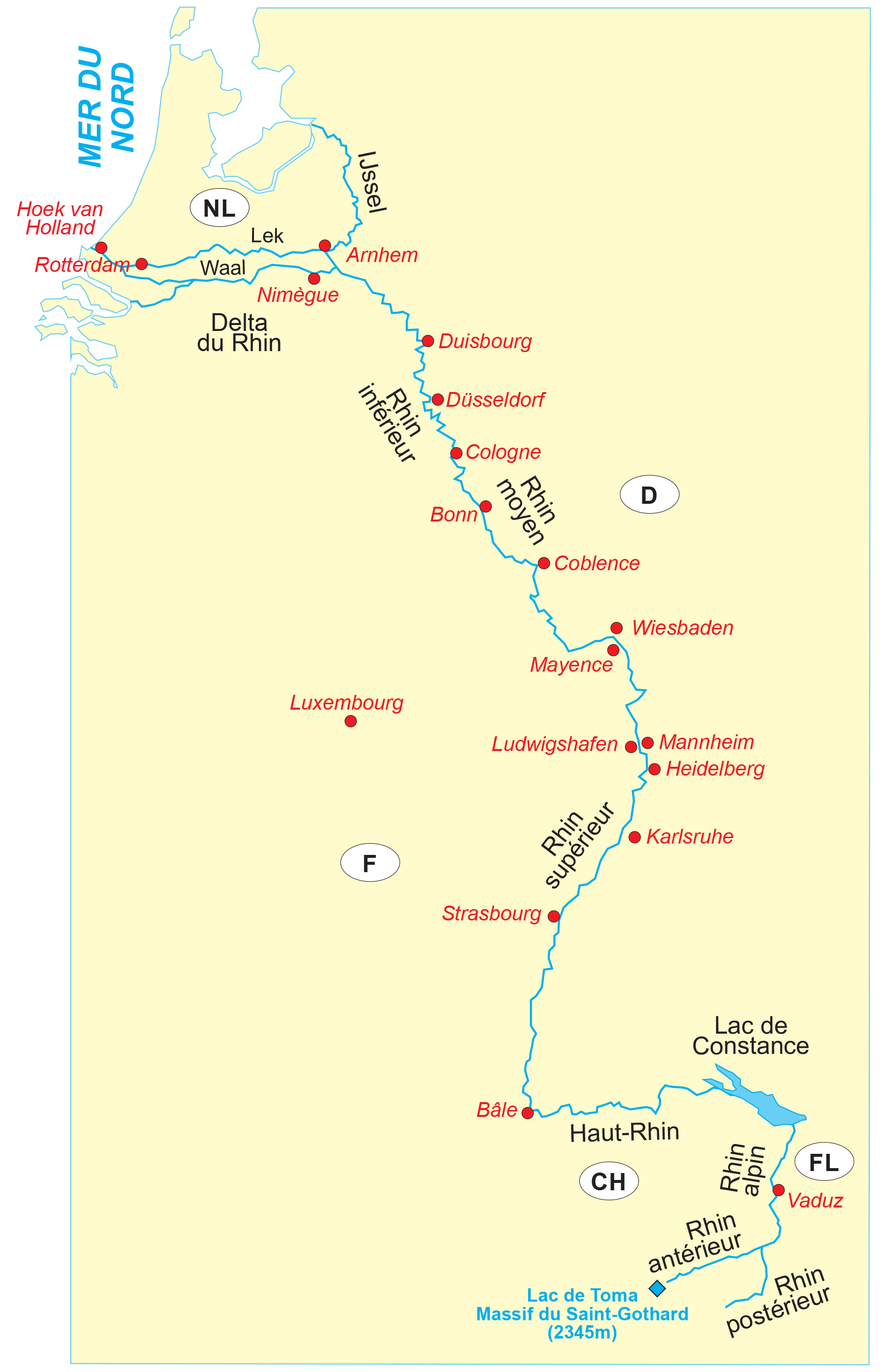 16-23 mai 2022. Une semaine de mécanique

/ May 16-23, 2022. A week of mechanics.
 Pour remettre « La Charmante » en état de voyager, nous sommes trois : John, le père, Jo le fils, et moi (non, non, pas le sain d'esprit – plutôt le 'jeune' apprenti!). / To put « La Charmante » back to normal, there are three of us: John, the father, Jo the son, and me (the young apprentice).

Pendant plusieurs jours, on se sera servis de : étau, clefs, pinces, tournevis, marteaux, perceuses, tour, presse hydraulique, extracteur, poste de soudure, cabine de sablage, scie circulaire… (j'en ai peut-être oublié !). / For several days, we will have used the following: vice, spanners, pliers, screwdrivers, hammers, drills, lathe, hydraulic press, extractor, welding station, sandblasting cabin, circular saw… (I may have forgotten some!).
John et moi nous attaquons d'abord au problème de la dynamo. / John and I tackle the dynamo problem first.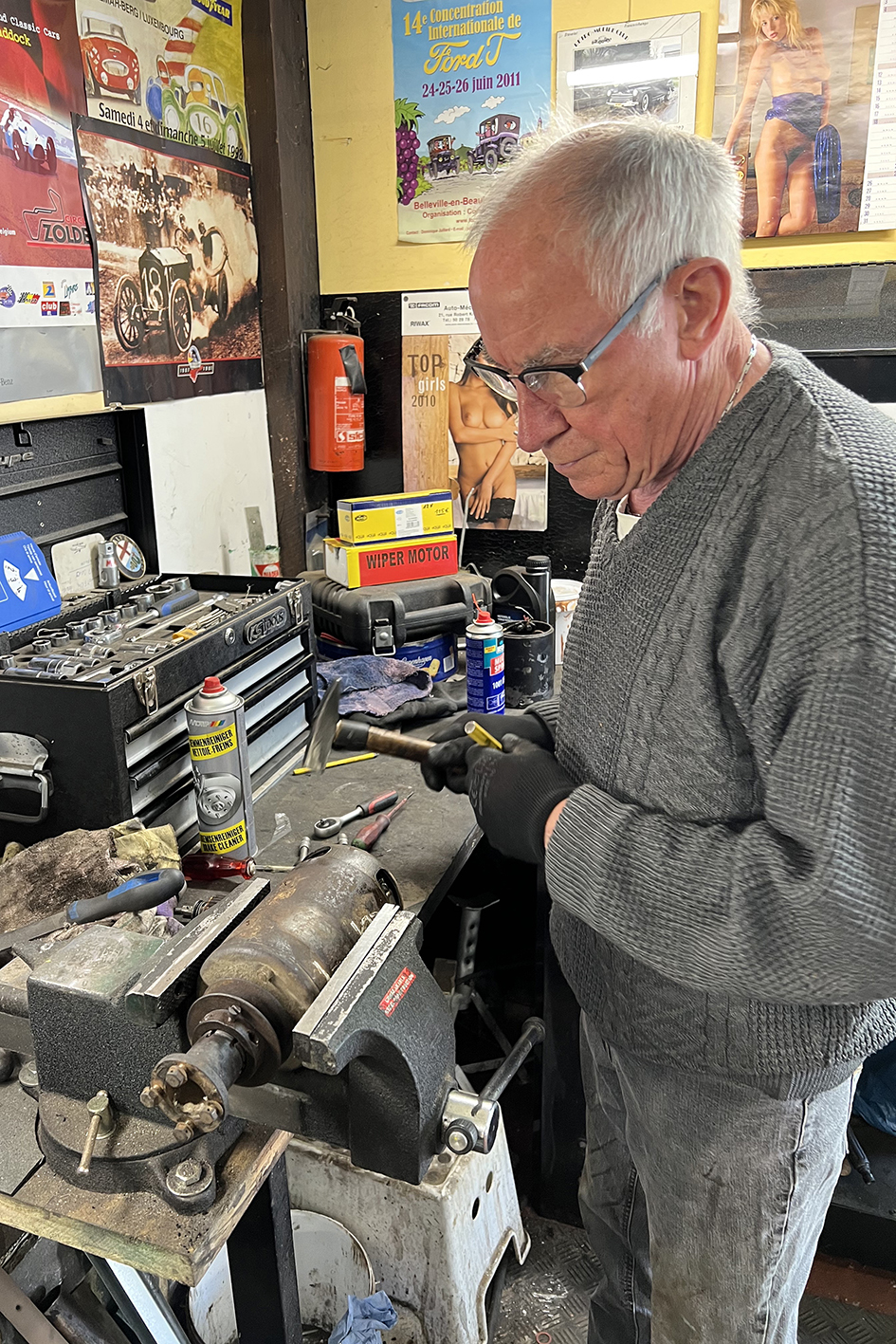 Nous disposons désormais de trois exemplaires : celle, défectueuse, de « La Charmante », et deux autres, récupérées chez Manu. Comment faire une bonne dynamo avec trois ? / We now have three dynamos: the defective one of "La Charmante" and two others, recovered from Manu. How to make one good dynamo with three?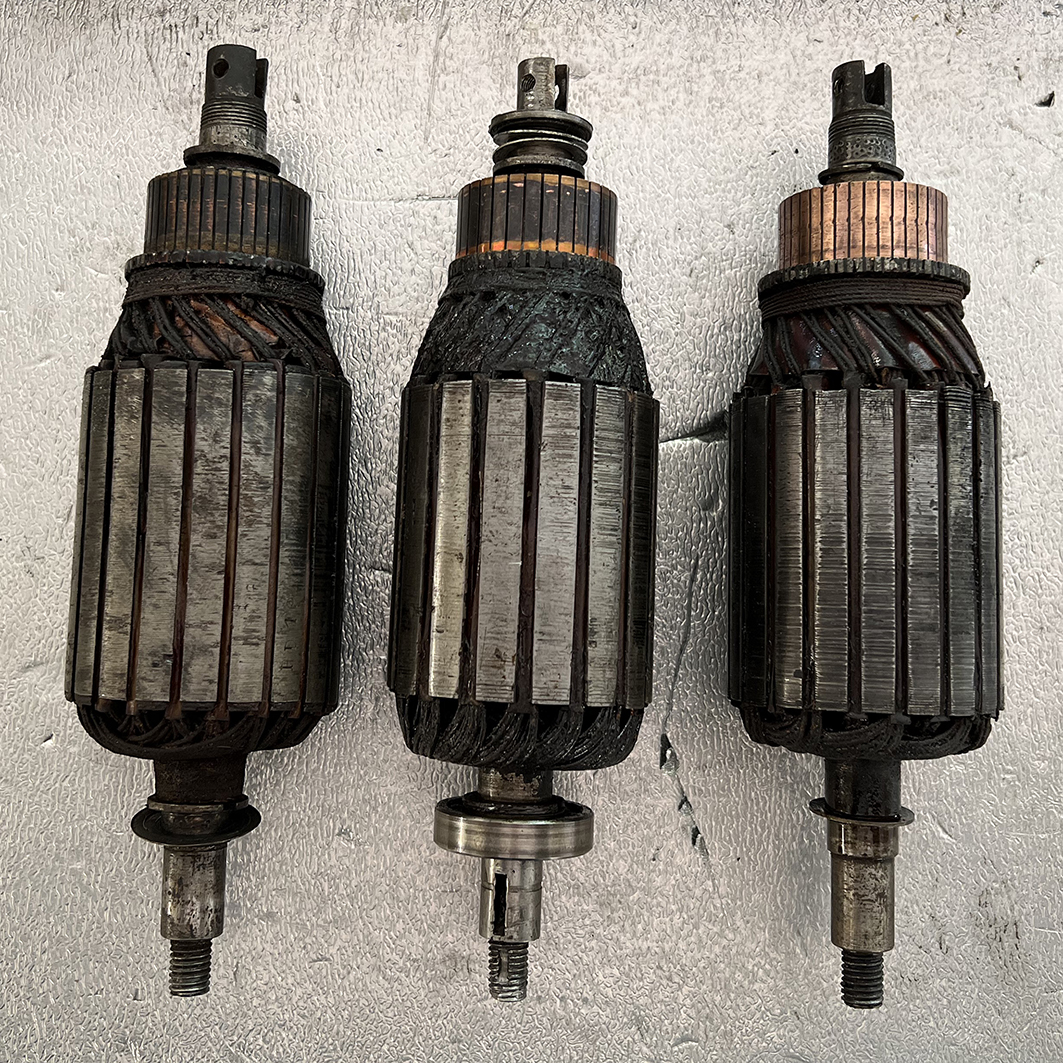 Deux ont l'axe faussée. Sur un total de 6 roulements à bille, on arrive à en récupérer deux en bon état. Un coup de fil à l'ami Jean-Louis à Villeneuve-Loubet pour nous assurer du bon branchement des fils, et c'est parti ! Voilà une bonne chose de faite ! / Two of them have a bent axle. Of a total of 6 ball bearings, we manage to recover two in good condition. A phone call to my friend Jean-Louis in Villeneuve-Loubet to make sure the wires are properly connected, and we finish the job! That's a good thing done!
 Ensuite, c'est le démontage du pont. Du lourd, dans tous les sens du mot ! C'est surtout Jo qui s'y attelle. / Then we must disassemble the rear axle. Heavy, in every sense of the word! It is especially Jo who is working on it.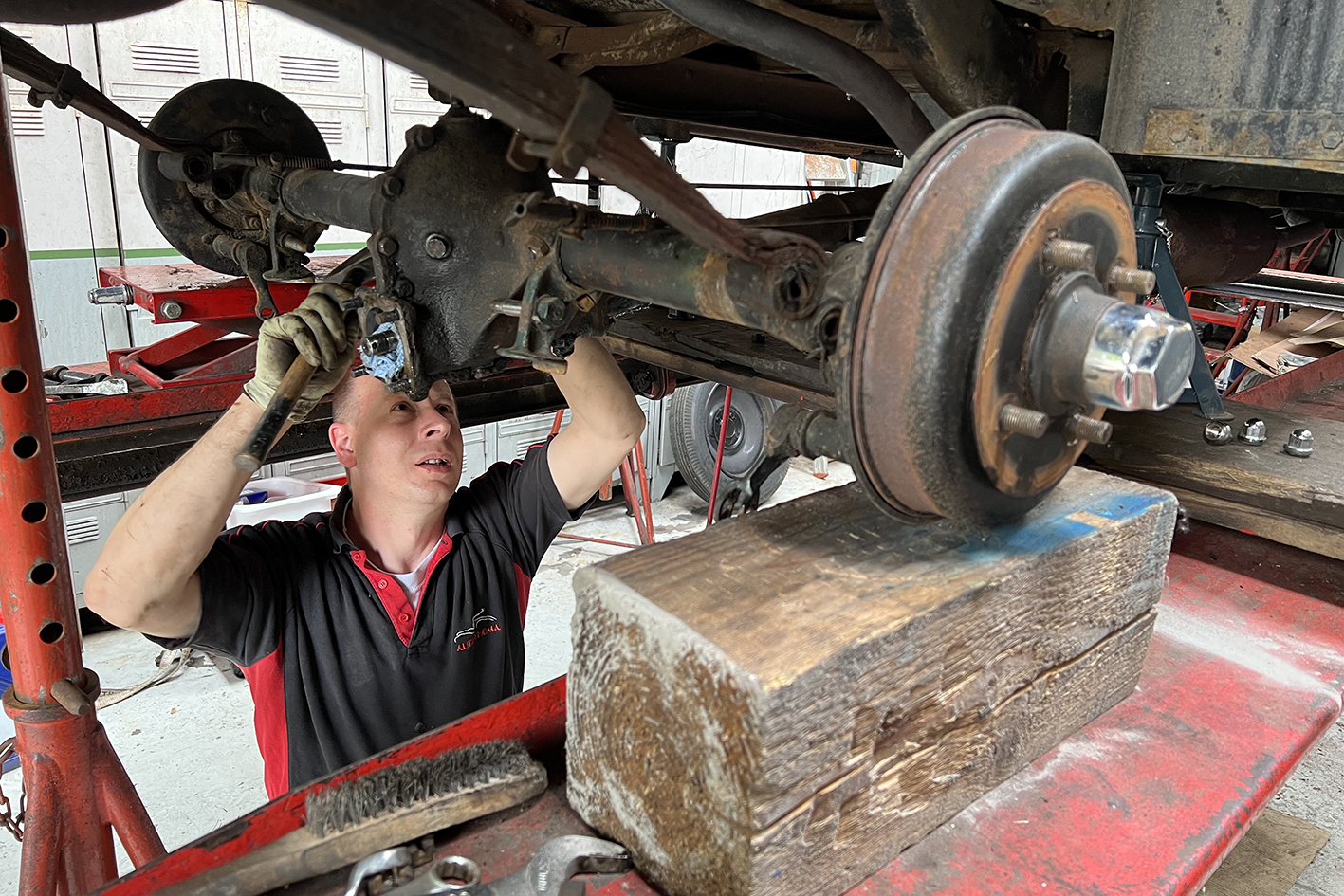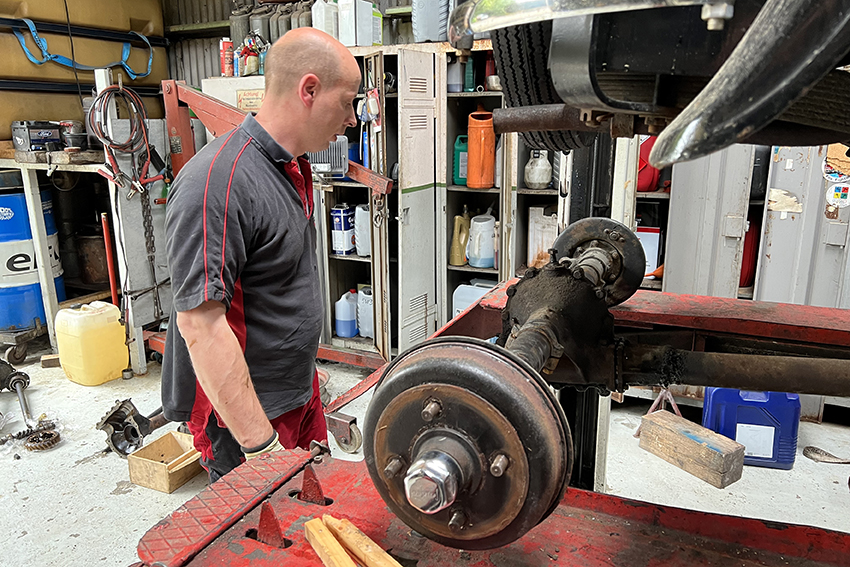 Une fois démonté, il faut enlever à l'aide de diluant, puis au karcher, l'épaisse couche de cambouis qui recouvre l'ensemble. / Once disassembled, the thick layer of grease that covers the assembly must be removed using thinner, then with a karcher.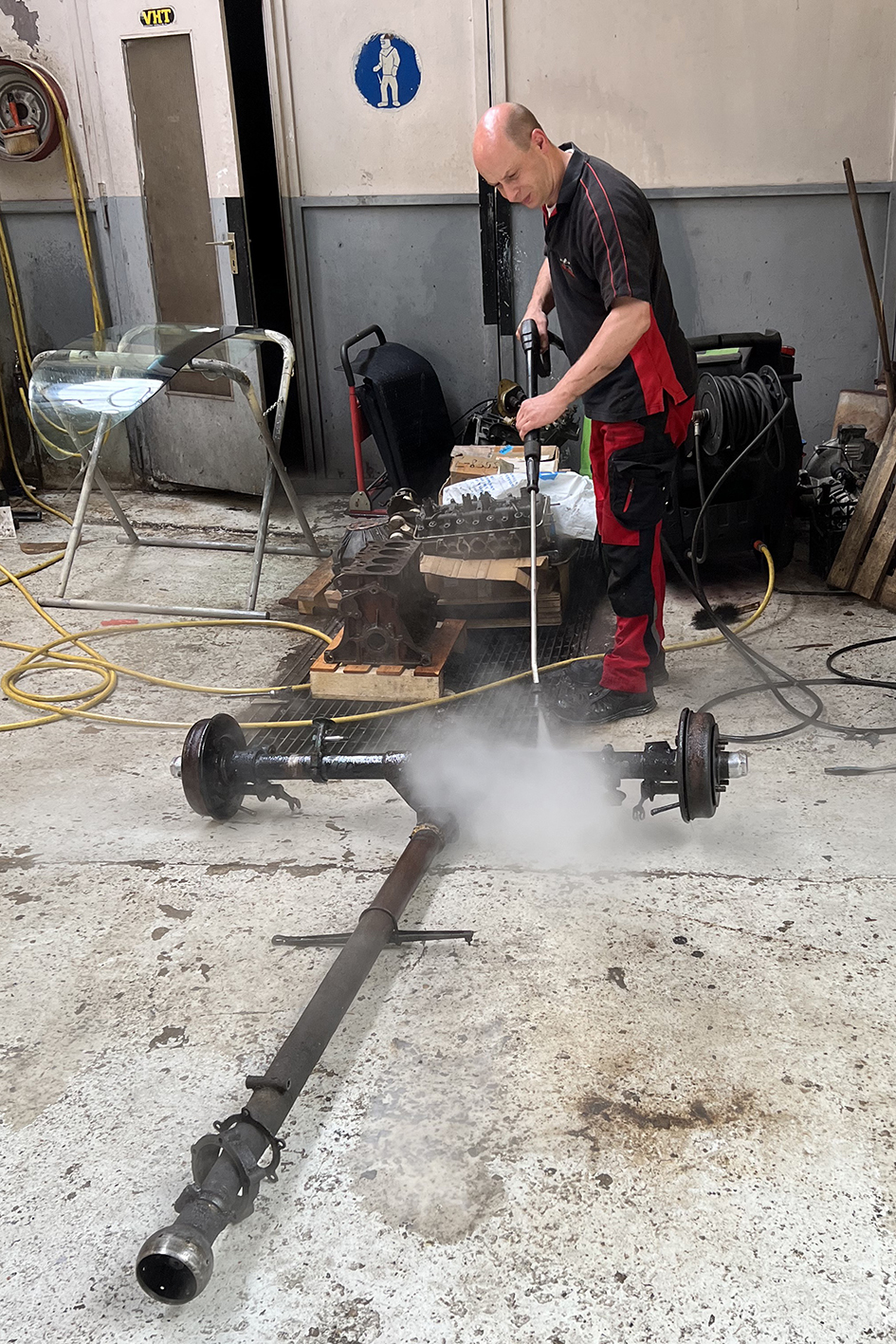 Père et fils démontent le train arrière. Nous comparons, pièce par pièce, lesquelles de l'ancienne on gardera et lesquelles venues de chez Manu on montera. L'essentiel, c'est de récupérer les moyeux et les flasques pour remplacer les anciens qui présentaient un jeu dangereux. Usure due au fait que les mécanos allemands n'avaient pas assez serré l'écrou central… Petite négligence qui va me coûter beaucoup de temps, de travail et… une fortune ! / Father and son dismantle the rear axle. We compare, piece by piece, which of the old parts we will keep and which from Manu we will mount. The main thing is to recover the shafts and the flanges to replace the old ones which presented a dangerous wear, due to the fact that the German mechanics had not tightened the central nut enough… A small negligence which will cost me a lot of time, work and… a fortune!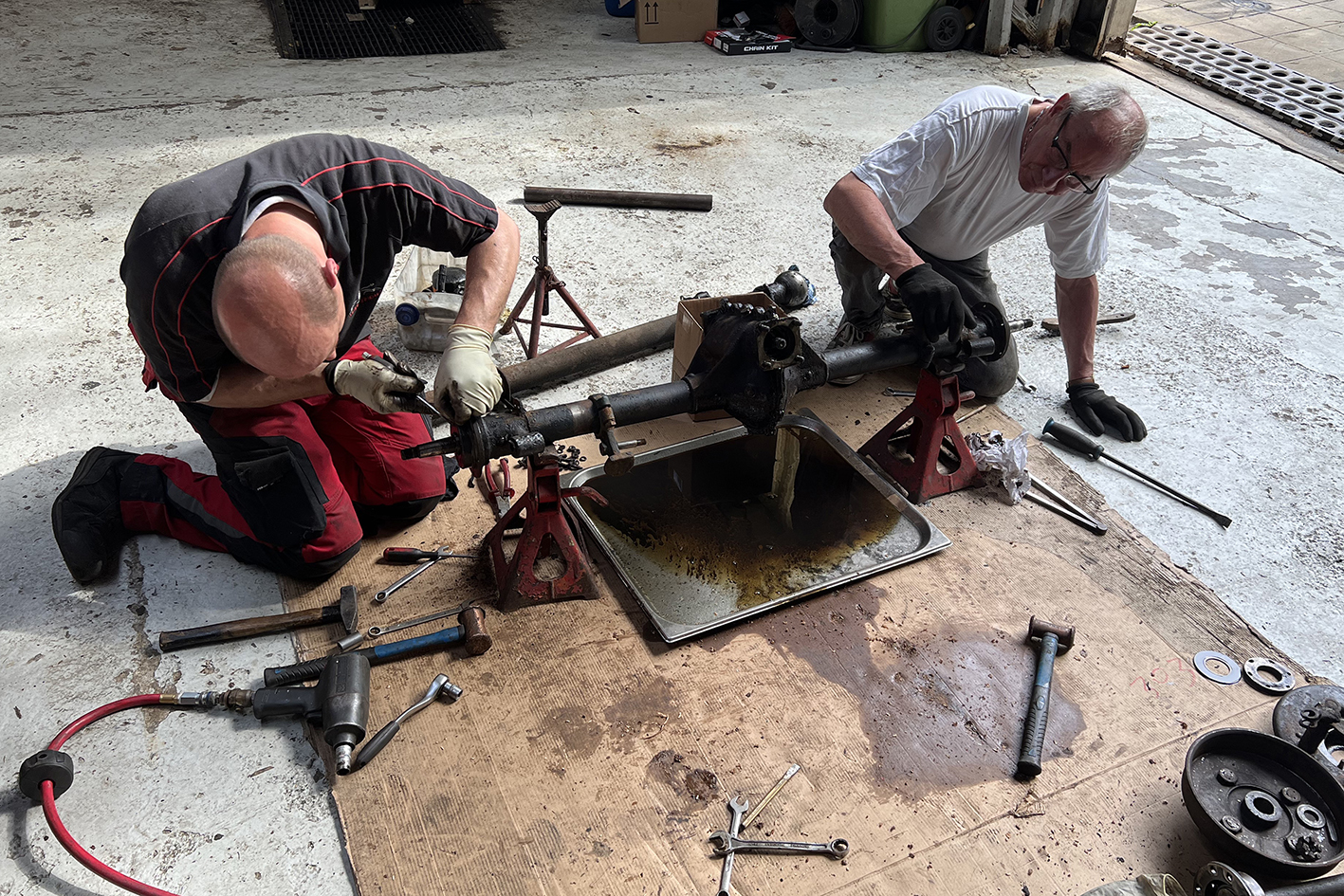 À la vue du chantier : « Charmante » désossée et une montagne de pièces par terre, je me demande si elle arrivera à rouler à nouveau un jour… / Looking at the (de)construction site: «La Charmante» and a heap of parts on the floor, I wonder if it will be able to be driven again one day…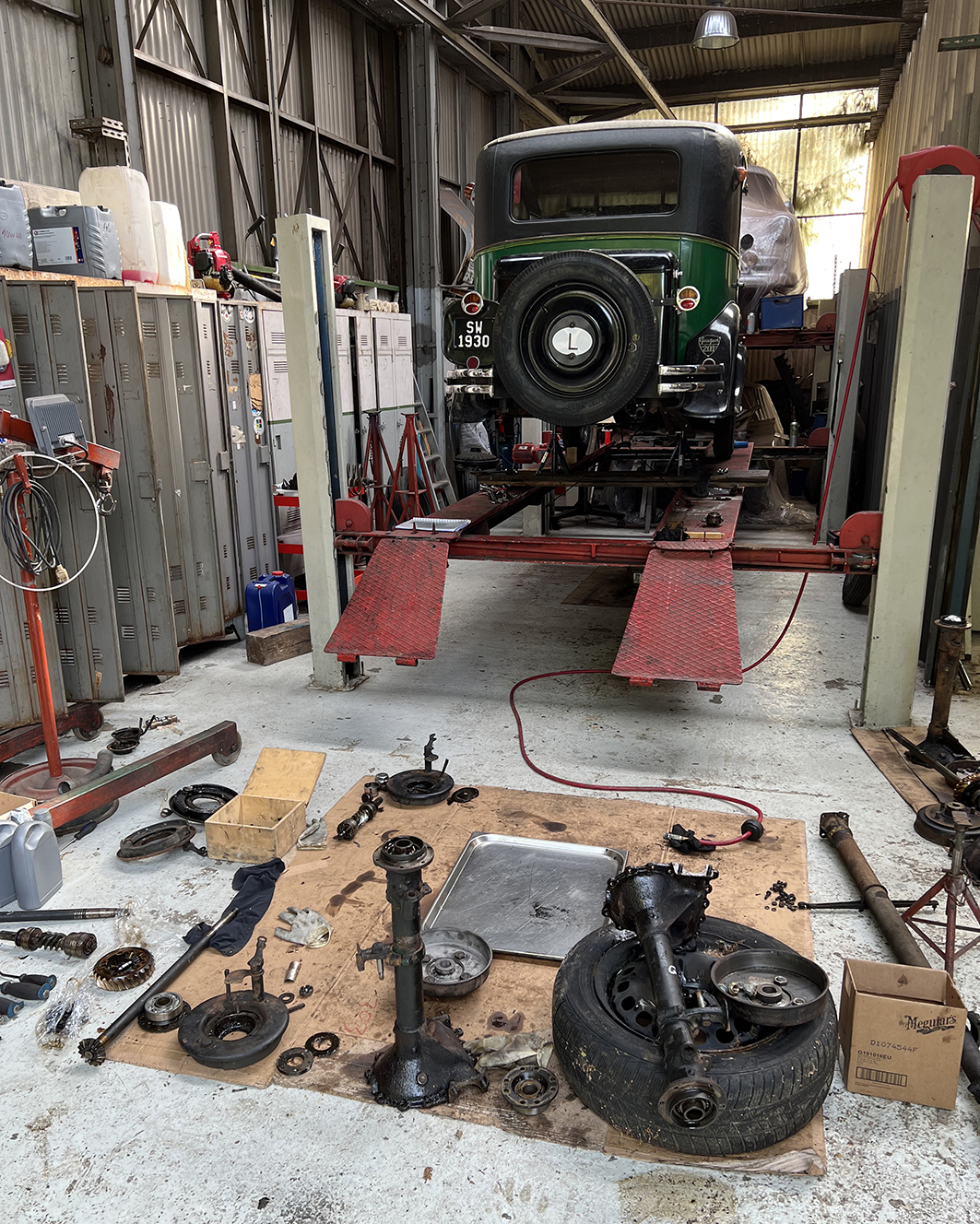 Nous nous mettons au remontage. Nettoyage d'abord. / Rebuilding time. First, each part has to be cleaned.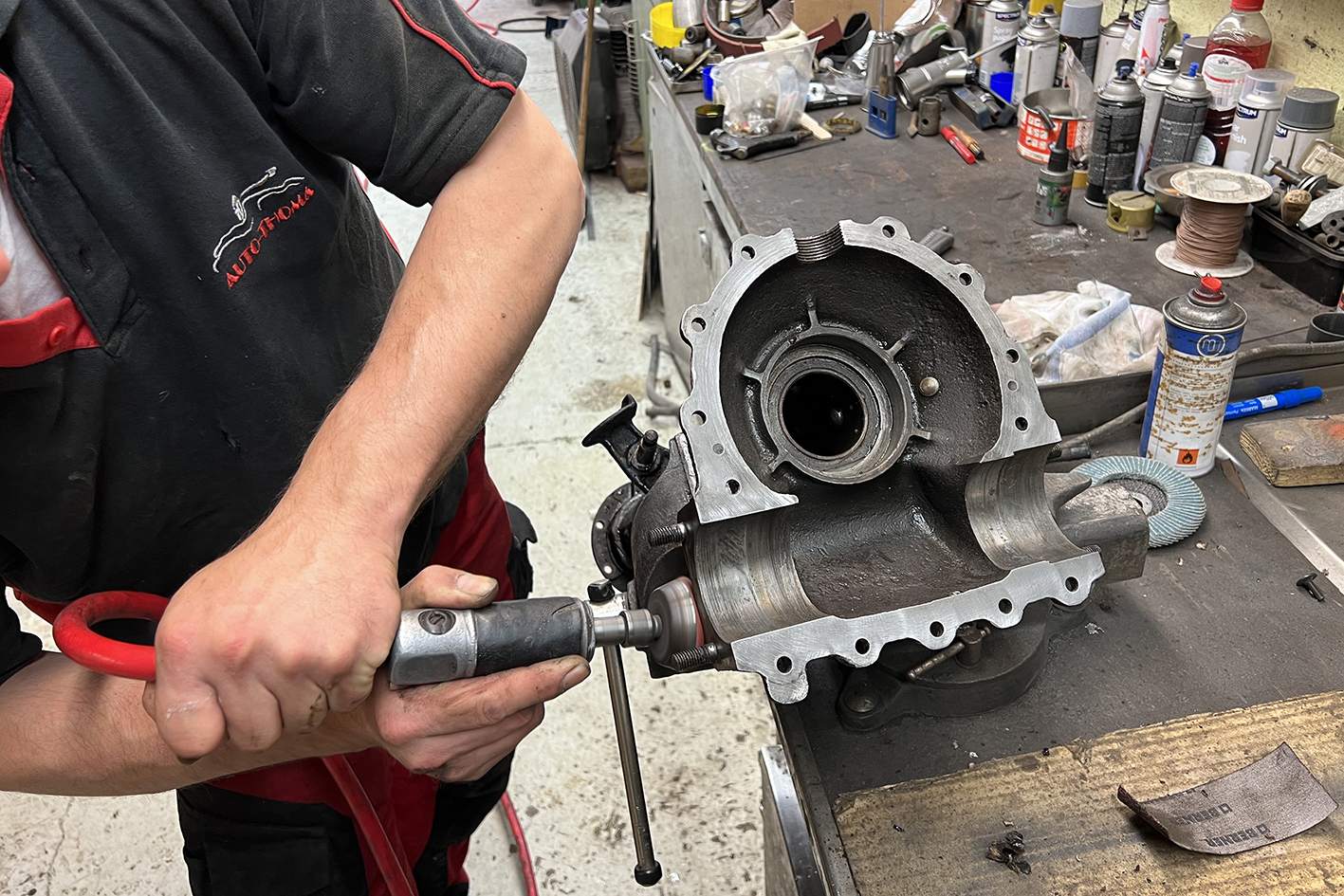 Puis assemblage, pièce par pièce. / Then the assembly, piece by piece.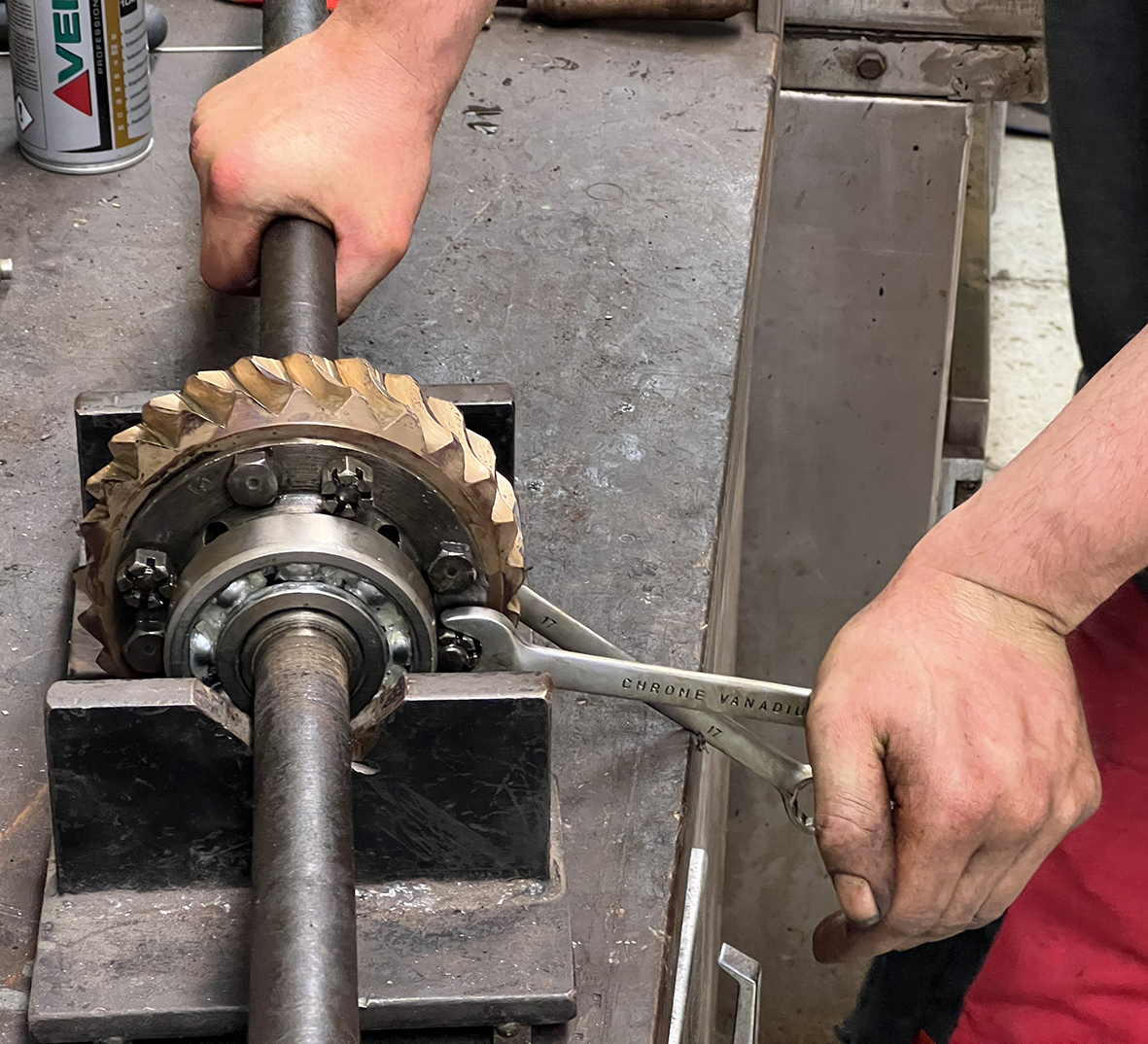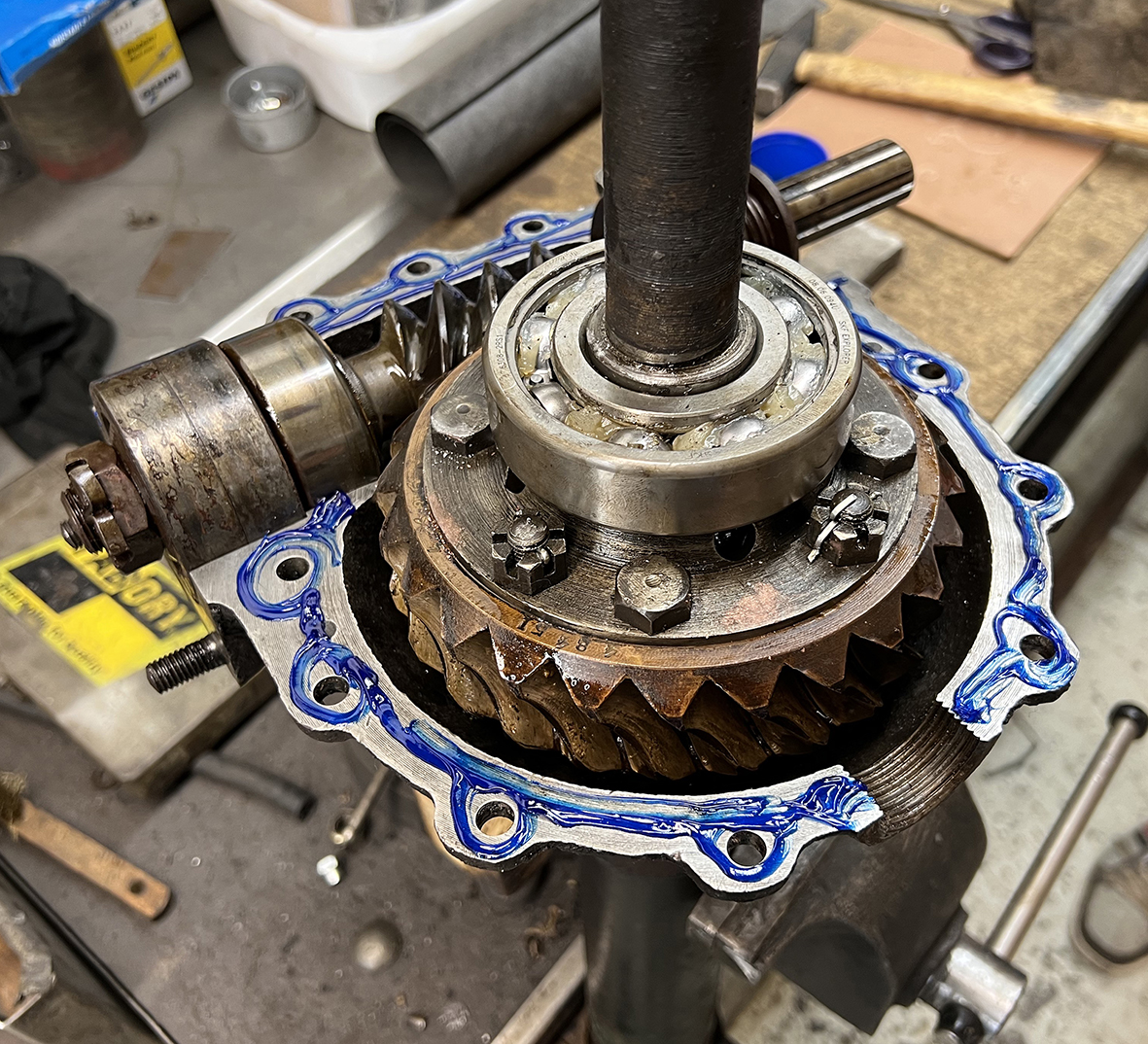 Une fois l'ensemble prêt, il faut le remonter dans la voiture. Pas évident, sachant qu'on manipule pas loin de 100 kg de métal ! / Once the assembly is ready, it must be put back in the car. Not easy, knowing that we handle not far from 100 kg of metal!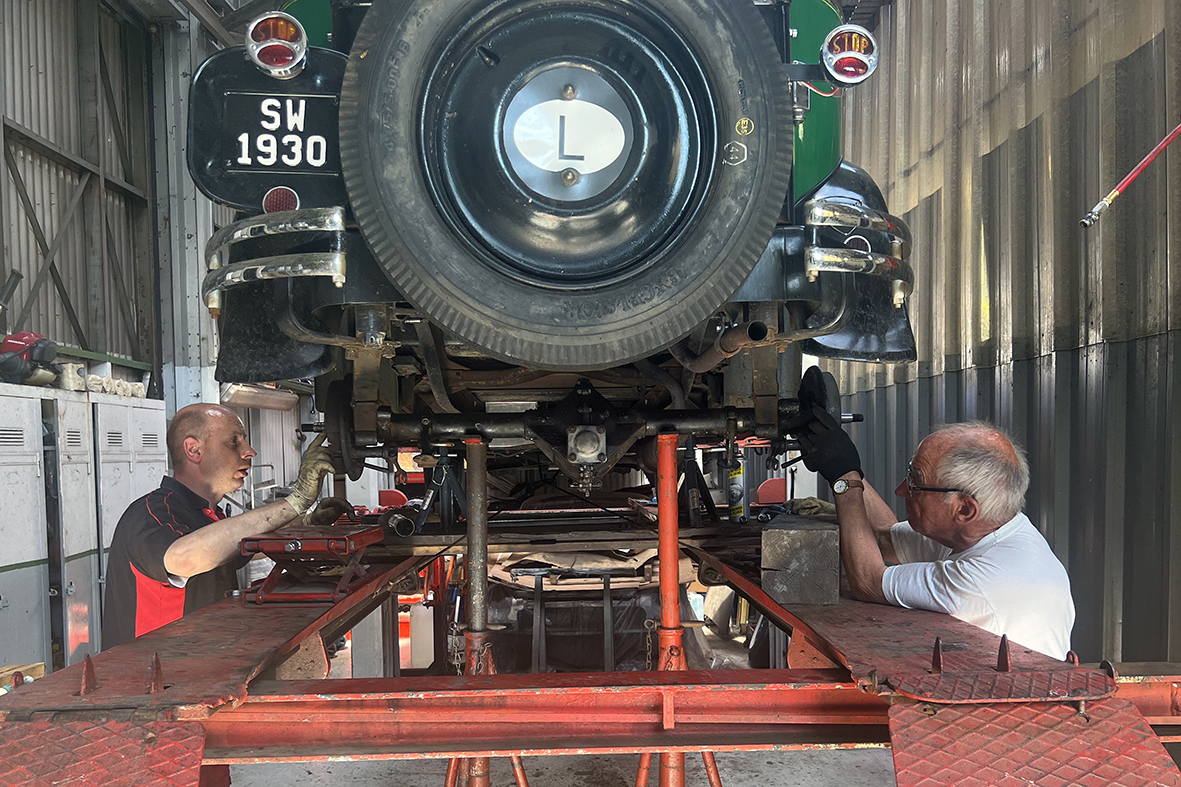 Un constat : les amortisseurs à friction sont morts. Plaques effritées, bosselures et silentblocs totalement usés, caoutchoucs disparus depuis longtemps. Malgré le joli 'W' de Weinberg, il va falloir trouver une autre solution. / An observation: the friction dampers are dead. Crumbled plates, dents and totally worn silent blocks, rubbers long gone. Despite Weinberg's pretty 'W', another solution will have to be found.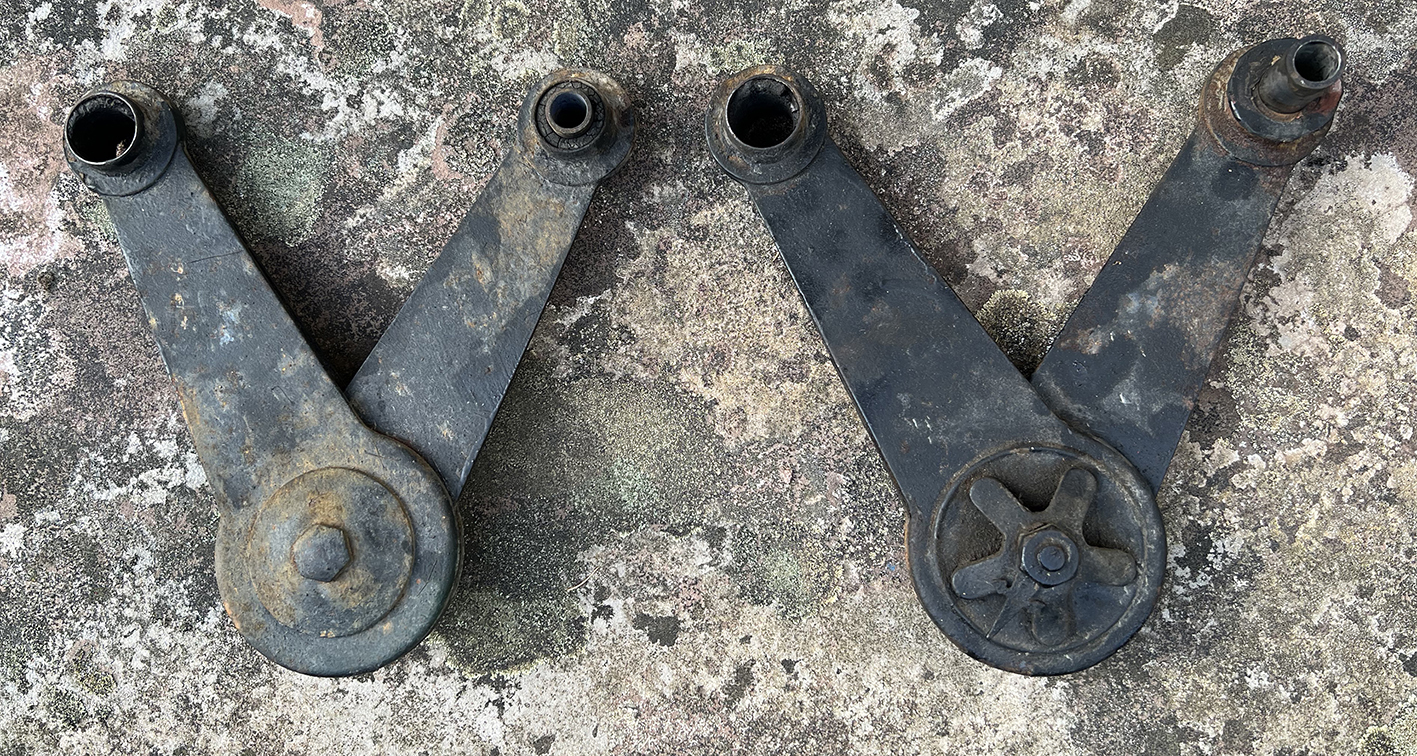 John propose une première modification (il y en aura d'autres). Ce ne sera pas 'd'origine', mais assurera un voyage plus confortable. Avec mon accord, il se met au travail et fabrique deux plaques de fixation… / John proposes a first modification (there will be others). It will not be 'original', but will ensure a more comfortable journey. With my agreement, he gets to work and manufactures two fixing plates…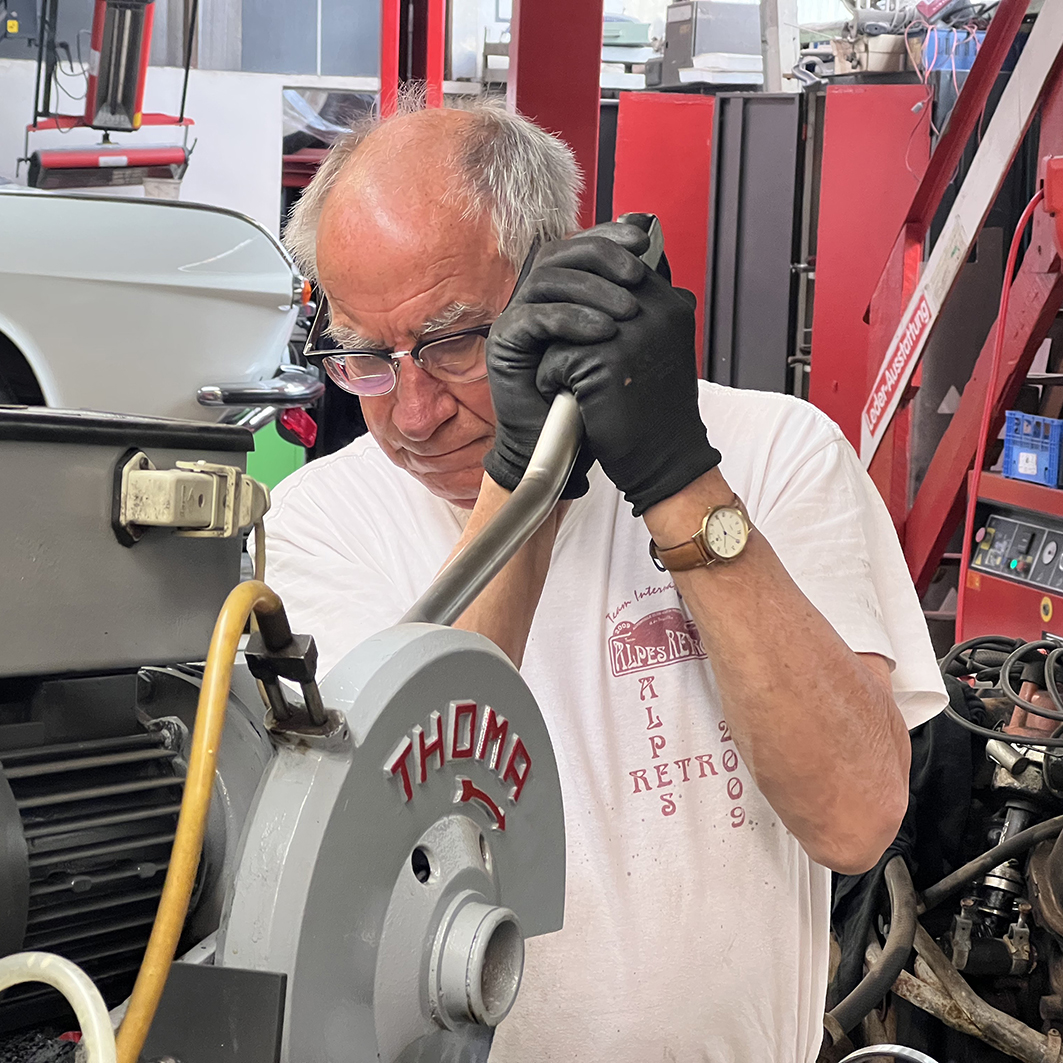 … que Jo soude au châssis. / …which Jo welds to the frame.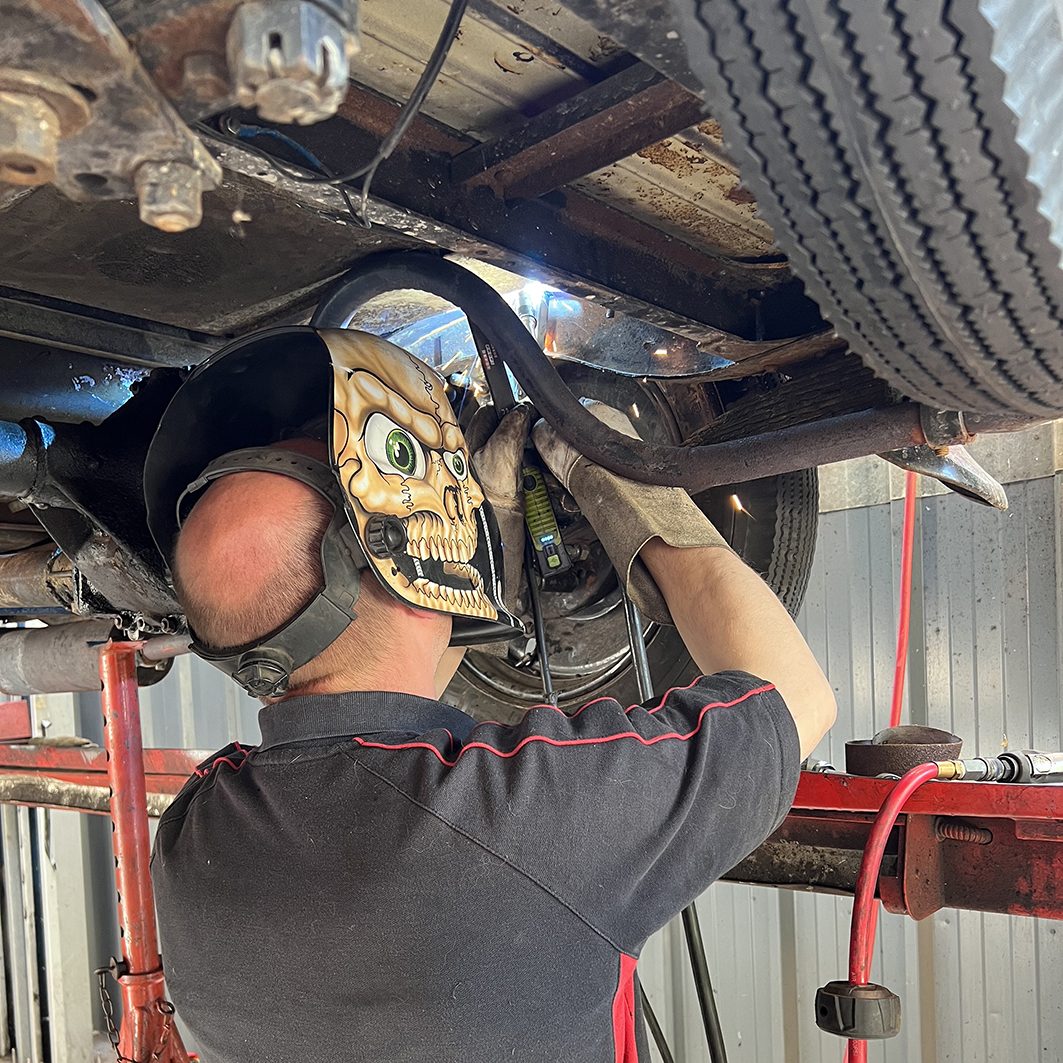 Et voilà « La Charmante » équipée de deux amortisseurs modernes (d'Alfa Romeo !). / And here is "La Charmante" equipped with two modern shock absorbers (from Alfa Romeo!).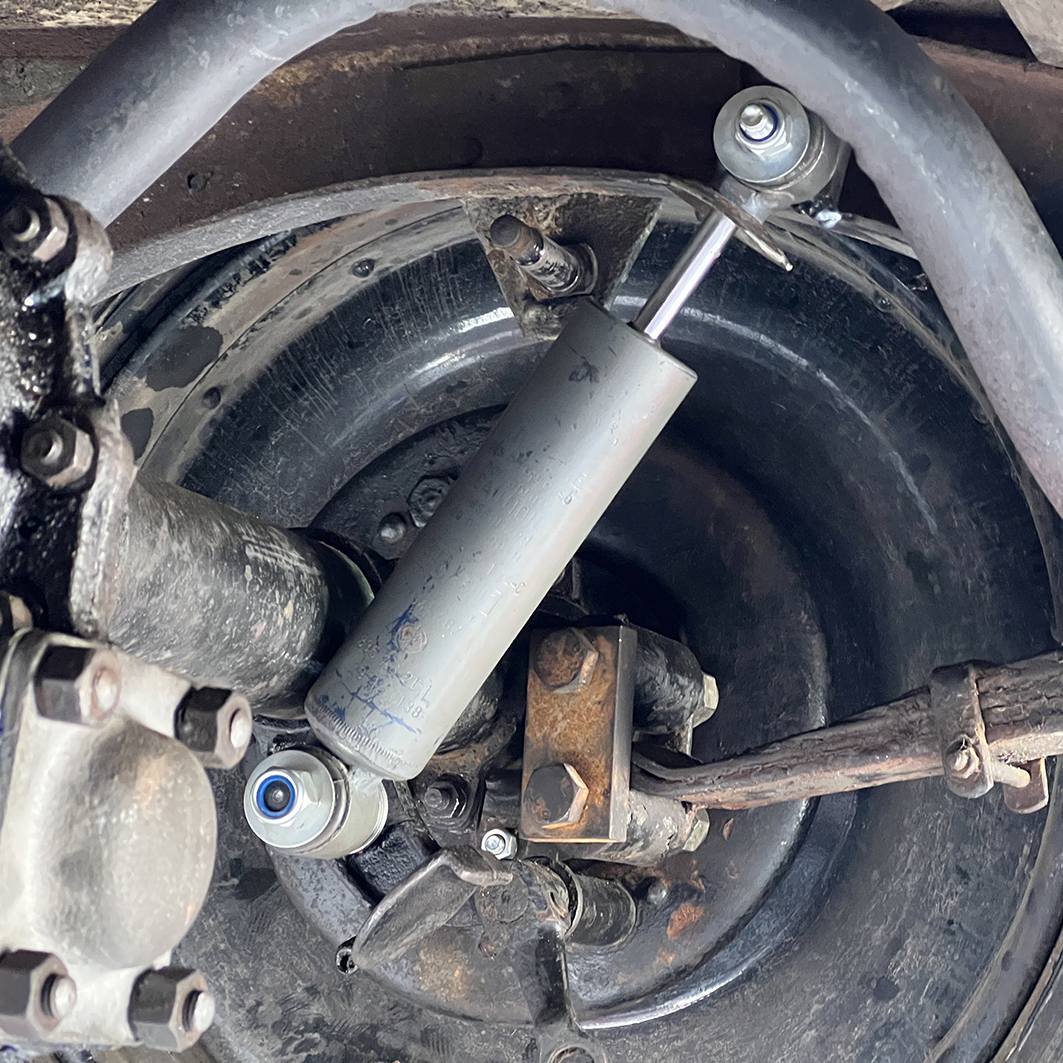 En même temps, nous remarquons que l'échappement était mal monté (une fois de plus du travail bâclé de mes 'amis' allemands…), touchant aussi bien le pont AR que la carrosserie. Nous rectifions. / At the same time, we notice that the exhaust was badly mounted (once again sloppy work by my German 'friends'…), touching both the rear axle and the bodywork. We rectify.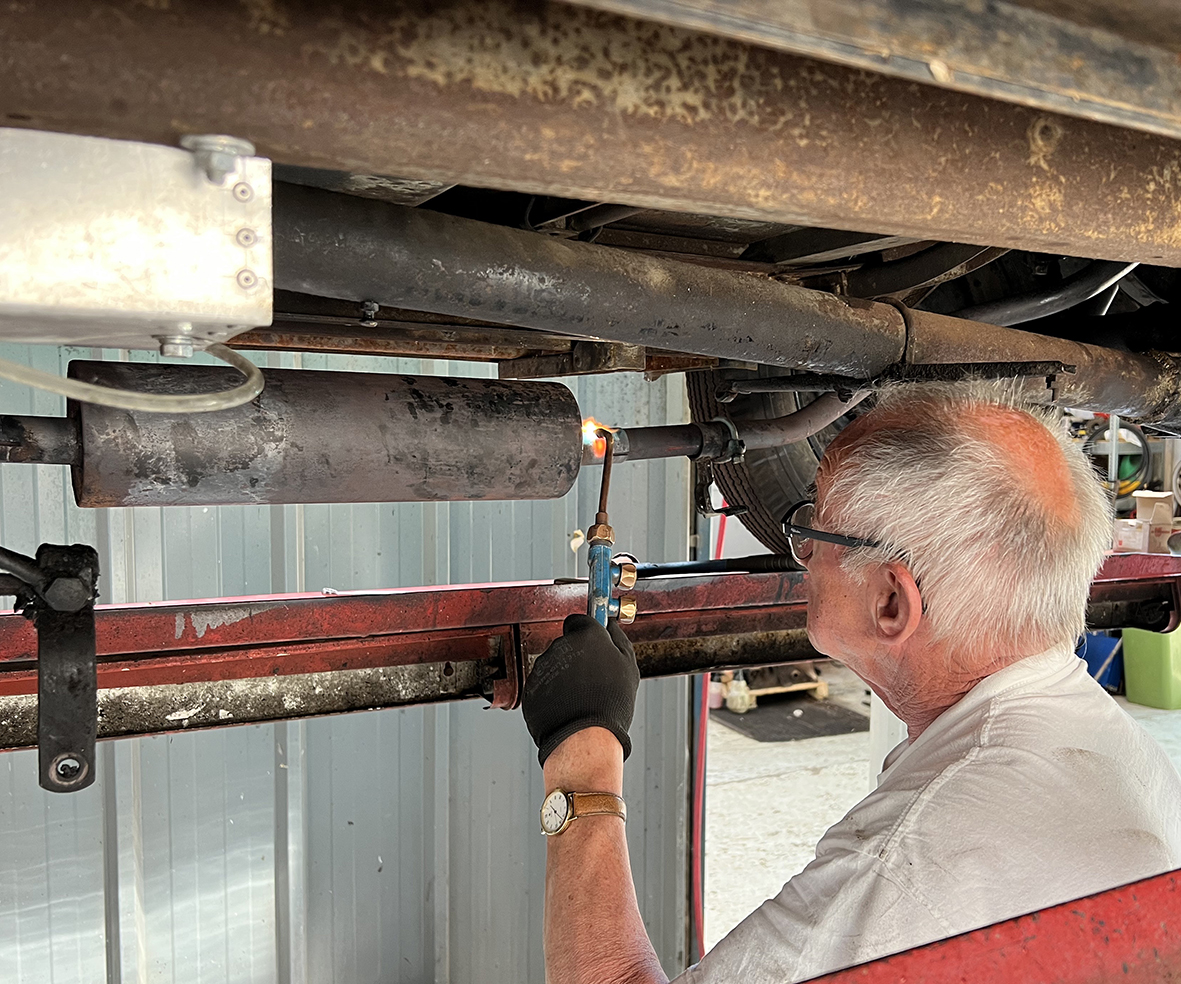 John me propose ensuite deux autres rectifications. Afin d'éviter les problèmes de surchauffe, il me monte un ventilateur électrique derrière le radiateur. / John then suggests two other corrections. In order to avoid overheating problems, he mounts an electric fan behind the radiator.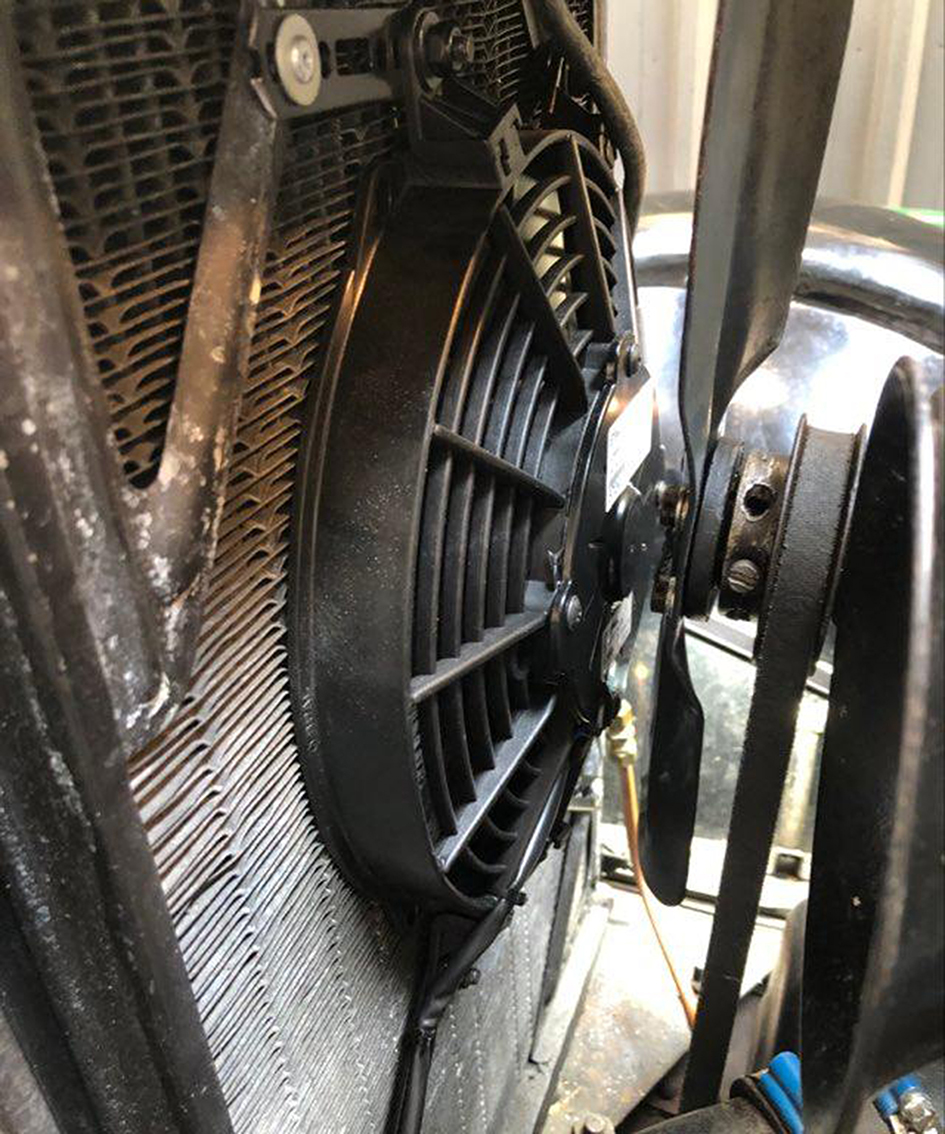 Et puisque la dynamo manque de puissance, Jo rajoute un alternateur qui devrait assurer une alimentation électrique fiable et durable. La dynamo reste en place (vidé de son contenu) pour continuer d'entrainer la pompe à eau. / And since the dynamo lacks power, Jo adds an alternator which should ensure a reliable and durable power supply. The dynamo remains in place (emptied of its contents) to continue to drive the water pump.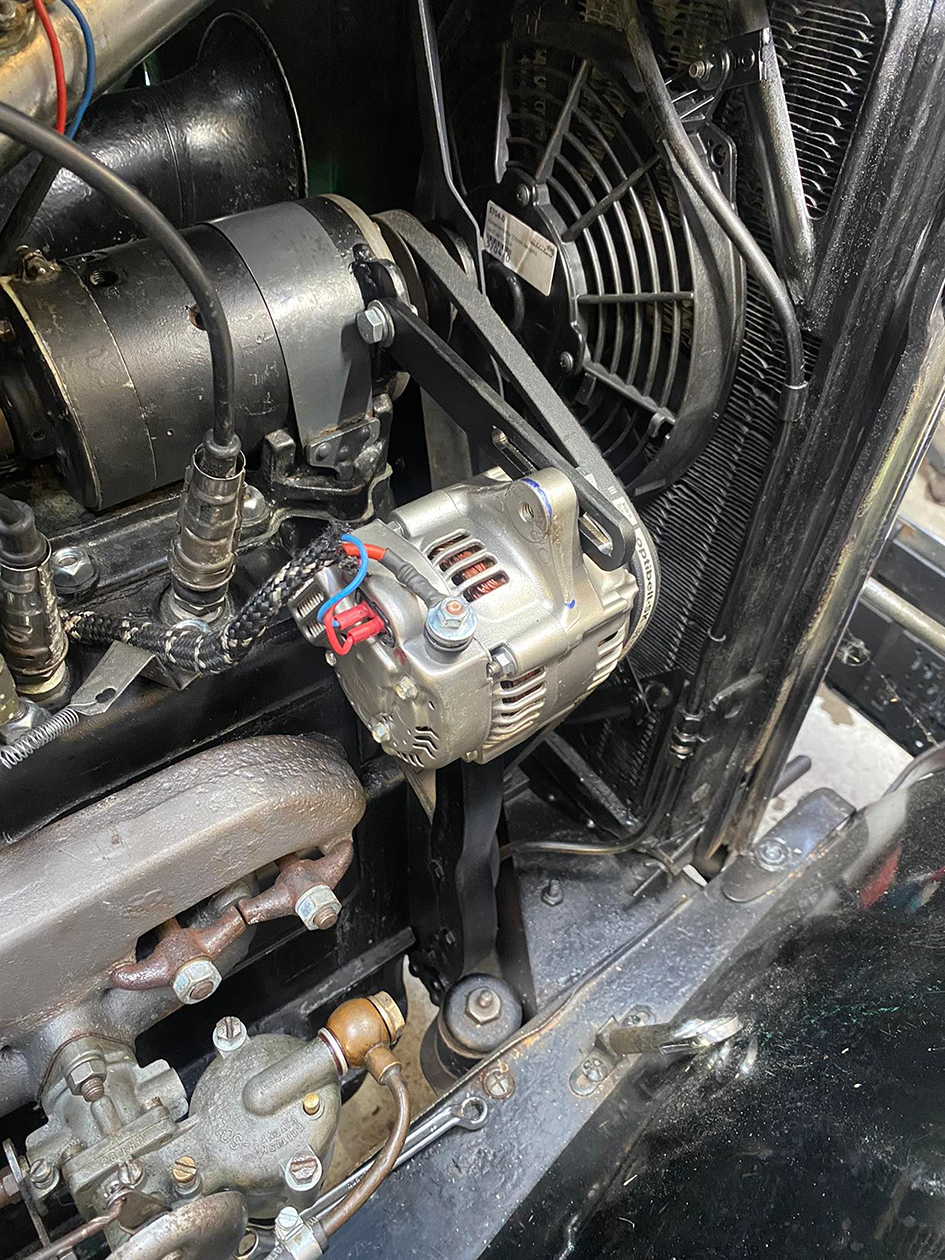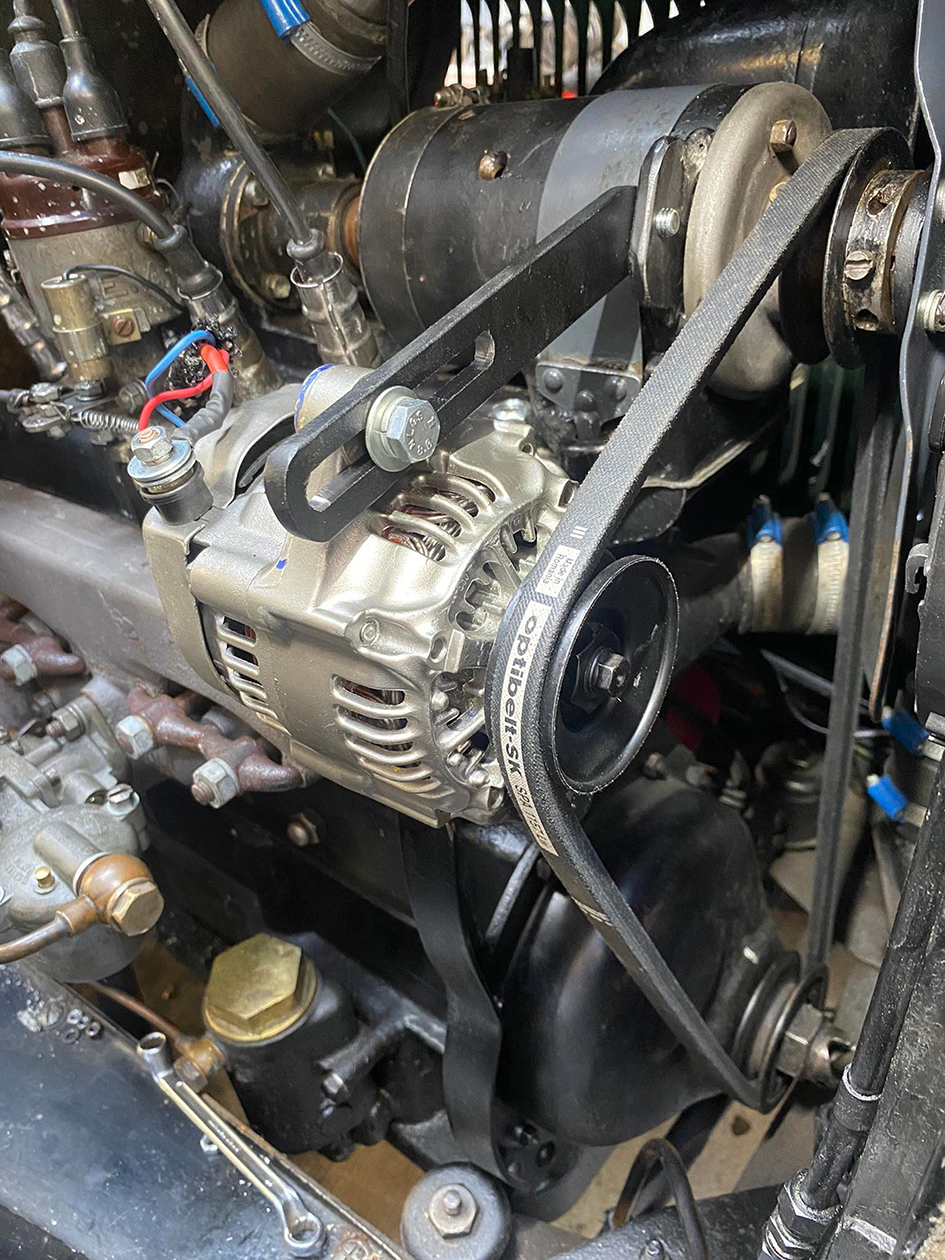 Est-ce « La Charmante » ainsi 'revampée' sera capable maintenant de faire la longue route projetée ? J'ai beaucoup d'appréhension… J'espère qu'elle sera au moins capable de faire les trois premiers fleuves : Rhin, Rhône et Loire. Le nouveau départ est fixé pour mercredi 25 mai – nous avons pris un retard de 3 semaines. À tous les lecteurs de ce blog : croisez les doigts pour nous ! / Will "La Charmante" thus "revamped" now be able to make the long planned route? I have a lot of apprehension… I hope she will at least be able to do the first three rivers: Rhine, Rhône and Loire. The new start is set for Wednesday May 25 – we are 3 weeks late. To all readers of this blog: cross your fingers for us!
 

14 mai 2022 – Norbert

/ 14 May 2022. Norbert
Nous quittons nos amis occitans et poursuivons, le coffre rempli de pièces, notre tour de France. Lorsque nous prîmes le départ avec « La Charmante » il y a deux semaines, nous ne nous attendions pas à devoir faire 2300 km supplémentaires avec notre voiture de tous les jours. En fait, il faudra remédier à plusieurs problèmes mécaniques avant de pouvoir repartir pour notre grand voyage. Dressons-en la liste : (1) Remplacer le joint de culasse après rectification de celle-ci. C'est désormais chose faite, sauf qu'il me faudra refaire un joint de support de pompe en papier plus mince et qu'il faudra encore resserrer la culasse à chaud. (2) Trouver pourquoi le moteur avait tendance à surchauffer. Était -ce lié au problème de culasse ou faut-il chercher ailleurs ? (radiateur, pompe à eau, ventilateur… ?) (3) Remplacer arbres de roue et tambours de frein afin d'éliminer le jeu dangereux des roues arrière. Nous disposons désormais des pièces ! (4) Entretemps, un nouveau problème est apparu : il faut réviser la dynamo ! (5) On le savait – le Diagnostic Center de l'ACL l'avait constaté et John l'avait confirmé – qu'il y avait du jeu sur les fusées des roues avant. Mais ce sont des pièces quasi introuvables… Or il se trouve que Manu a appris qu'un vieux monsieur disposait de plusieurs pièces NEUVES de 201, dont… une paire de fusées ! Petit détour par le département de l'Ain, où nous trouvons la personne en question. Norbert est né en… 1930, comme « La Charmante » ! À 92 ans, il fait preuve d'une dynamique remarquable. Ce « Charmant » a dû subir, lui aussi, quelques 'réparations' (hanches, cœur, …). Mais il nous encourage à croire que, une fois réparée, notre « Charmante » pourra repartir enfin ! Lorsque nous repartons, les fusées ont été rajoutées à notre butin !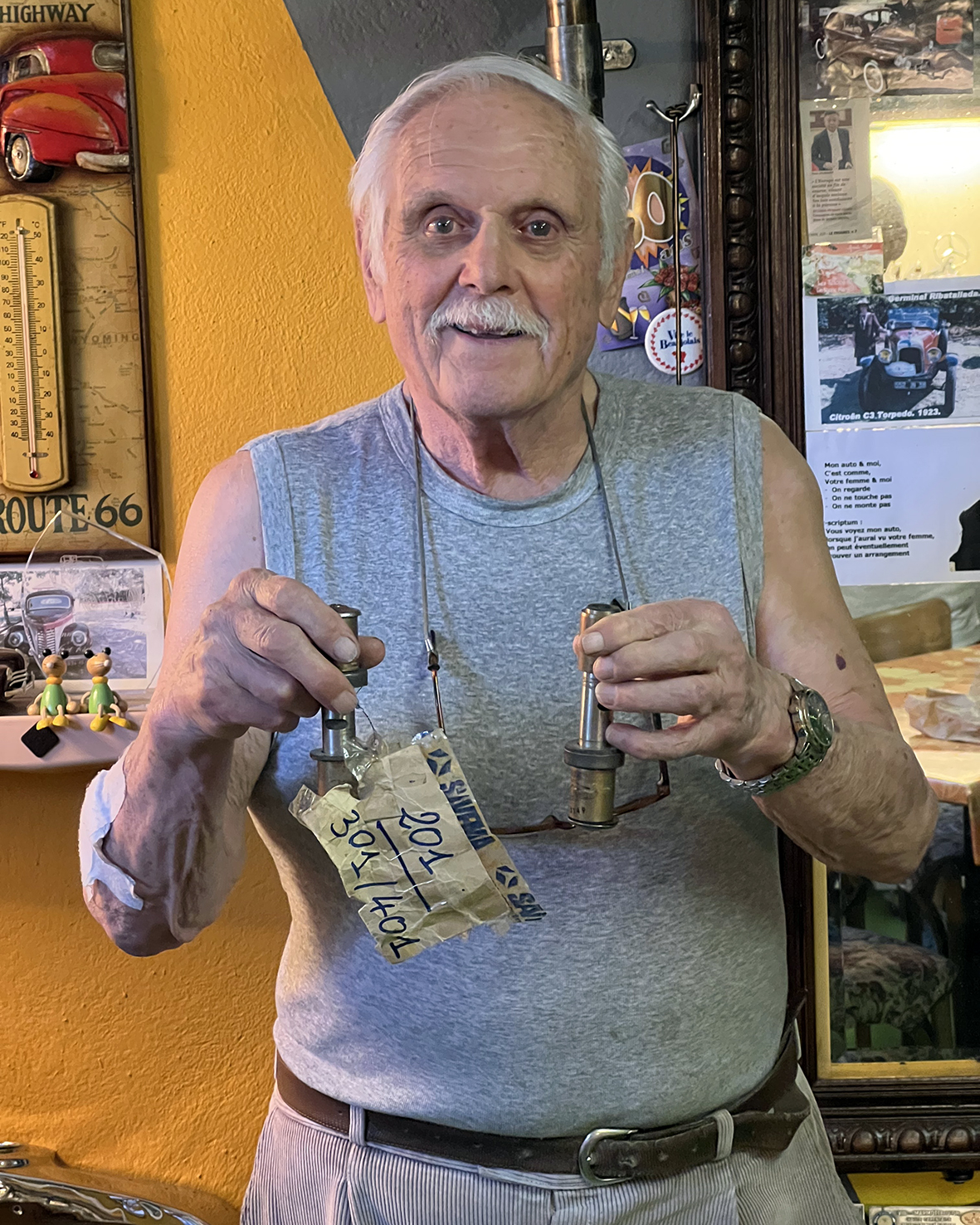 We leave our Occitan friends and continue, the trunk full of spare parts, our tour of France. When we left with "La Charmante" two weeks ago, we did not expect to have to cover an additional 2300 km with our everyday car. In fact, several mechanical problems will need to be corrected before we can set off again for our great trip. Let's list them: (1) Replace the cylinder head gasket after rectifying cylinder head. It is now done, except that I will have to refabricate a thinner paper pump support gasket and that I will still have to tighten the cylinder head when hot. (2) Find out why the motor tends to overheat. Was it related to the cylinder head problem or should we look elsewhere? (radiator, water pump, fan…?) (3) Replace axle shafts and brake drums to eliminate dangerous rear wheel play. We now have the parts! (4) In the meantime, a new problem has arisen: the dynamo has to be overhauled! (5) We knew it already – the ACL Diagnostic Center had reported it and John had confirmed it – that there was play in the front wheel kingpins. But these parts are almost impossible to find… It turns out that Manu learned that an old gentleman had several NEW 201 parts, including… a pair of kingpins! A small detour through the department of Ain, where we meet the person in question. Norbert was born in… 1930, like "La Charmante"! At 92, he shows remarkable dynamism. This « Charmant » also had to undergo some 'repairs' (hips, heart, etc.). But he encourages us to believe that, once repaired, our "Charmante" will finally be able to set off again! When we leave Norbert, the kingpins have been added to our loot!
•••
Vendredi 13 mai 2022. Manu. / Friday 13 May 2022. Manu
Quand on est superstitieux, un vendredi 13 ne présage rien de bon… Aujourd'hui c'est jour de chance ! Nous arrivons, au bout de 1100 km de route, chez Martine et Manu dans la campagne toulousaine. Paysage vallonné caressé par une lumière chaude. Chaud également l'accueil chez nos amis avec leur fort accent de la région. On s'embrasse. Après un petit verre de tariquet, direction l'atelier – enfin… l'un des ateliers de Manu. Au sein du forum des 'Amis des Peugeot 01', Manu (officiellement Emmanuel) est appelé 'directeur technique'. Toujours prêt pour donner un conseil, mais aussi un généreux donateur de pièces à qui en a besoin. Et en ce moment, j'ai bien besoin de son aide précieuse ! Ayant appris les problèmes de la roue arrière gauche de « La Charmante » il a démonté un train AR complet – un travail de titan – rien que pour me faire plaisir ! Les pièces m'attendent déjà, soigneusement emballées dans du film plastique. Mais il n'y a pas que ça ! La dynamo de « La Charmante » a des problèmes. Manu m'en refile deux autres. Il arrange la cuve de  mon carburateur et m'offre rondelles et autres 'friandises' qui pourraient servir… C'est le début de l'été, et déjà le Père Noël est là ! C'est  officiel : il s'appelle Manu !  /  When you're superstitious, a Friday the 13th doesn't bode well… But today is a lucky day! We arrive, after a 1100 km drive, at Martine and Manu in the Toulouse countryside. Hilly landscape caressed by warm light. Also a warm welcome from our friends with their strong regional accent. We hug each other. After a glass of tariquet, we head for the workshop – well… one of Manu's workshops. Within the 'Friends of Peugeot 01' forum, Manu (officially Emmanuel) is called 'technical director'. Always ready to give advice, but also a generous provider of parts to those in need. And right now, I really need his precious help! Having heard of the problems with the left rear wheel of « La Charmante », he dismantled a complete rear axle – a titanic job – just for me! The parts are already waiting for me, carefully wrapped in plastic film. But that's not all! The dynamo of « La Charmante » has problems. Manu gives me two more. He arranges my carburettor and offers me washers and other 'treats' that could be useful… It's the beginning of summer, and Santa Claus is already here! It's official now: his name is Manu!
10 mai 2022. On s'attaque au moteur ! / 10 May 2022. We start working at the engine !
Lorsque j'arrive chez John, il a déjà démonté la culasse. « La Charmante » se trouve bien nue…! / When I arrive at John's, he has already dismantled the cylinder head. "La Charmante" feels very naked…!

On voit bien, aussi bien sur le joint de culasse que sur la culasse elle-même, qu'il y a eu fuite entre le circuit d'eau et les cylindres 2 et 3. Par ailleurs, la culasse n'est pas tout à fait plane, probablement suite à une température trop élevée. On décide donc de la faire rectifier chez le "Docteur des Moteurs", à 50 km, en Belgique. / We can clearly see, both on the cylinder head gasket and on the cylinder head itself, that there was a leak between the water circuit and cylinders 2 and 3. Moreover, probably due to too high a temperature, the cylinder head isn't perfectly flat anymore. We therefore decided to have it rectified at the "Engine Doctor", 50 km away, in Belgium.

Même après un premier passage, il reste encore des parties creuses (noires). / Even after a first pass, there are still hollow parts (black).

Ce n'est qu'au bout de trois passages que le tour est joué. Une culasse comme neuve ! On la montera demain. / It takes three passages to get the job done. A cylinder head like new! We will mount it tomorrow. 

De retour à la maison, je procède au nettoyage du support de pompe à eau. / Back home, I clean the water pump support.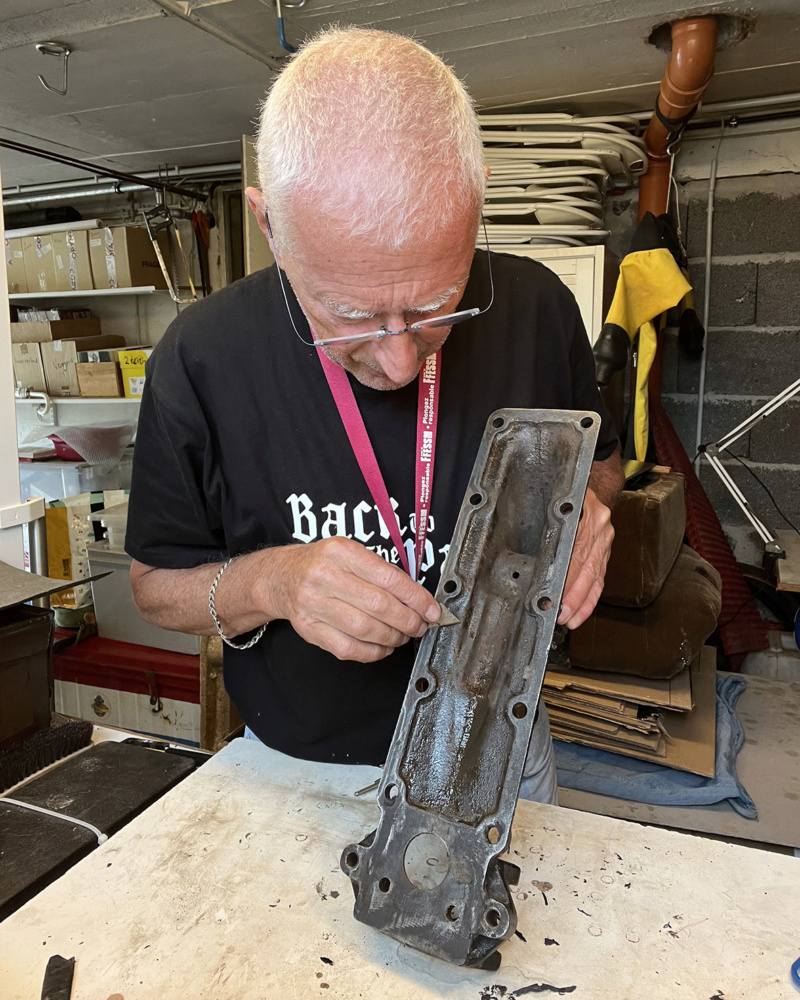 Et je lui fabrique un beau joint tout neuf. / And I produce a nice new gasket for it.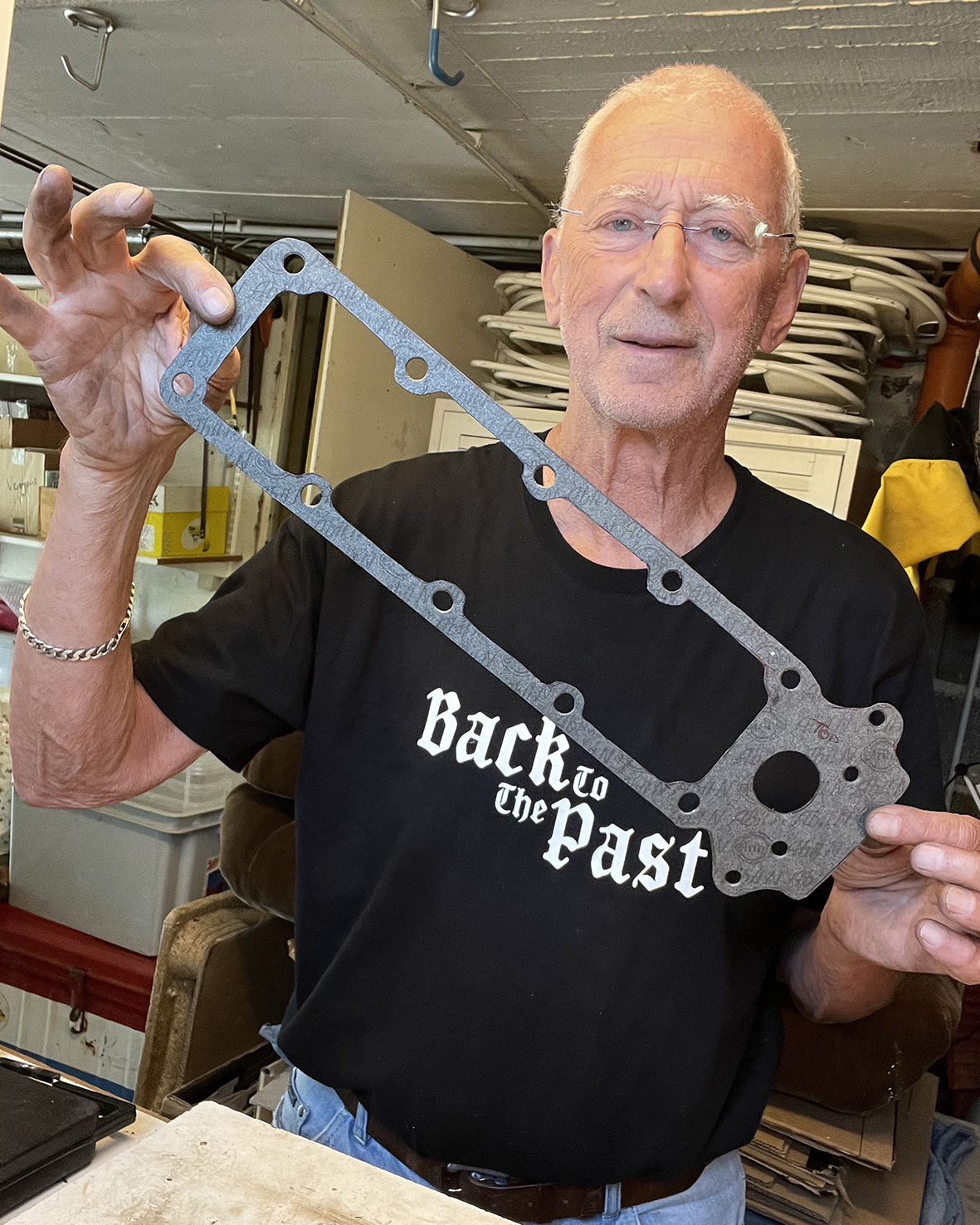 •••
Quatrième étape – 5 mai 2022 (Arkel-Vuren : 11 km)

/ Fourth leg – May 4, 2022 Arkel-Vuren : 11 km)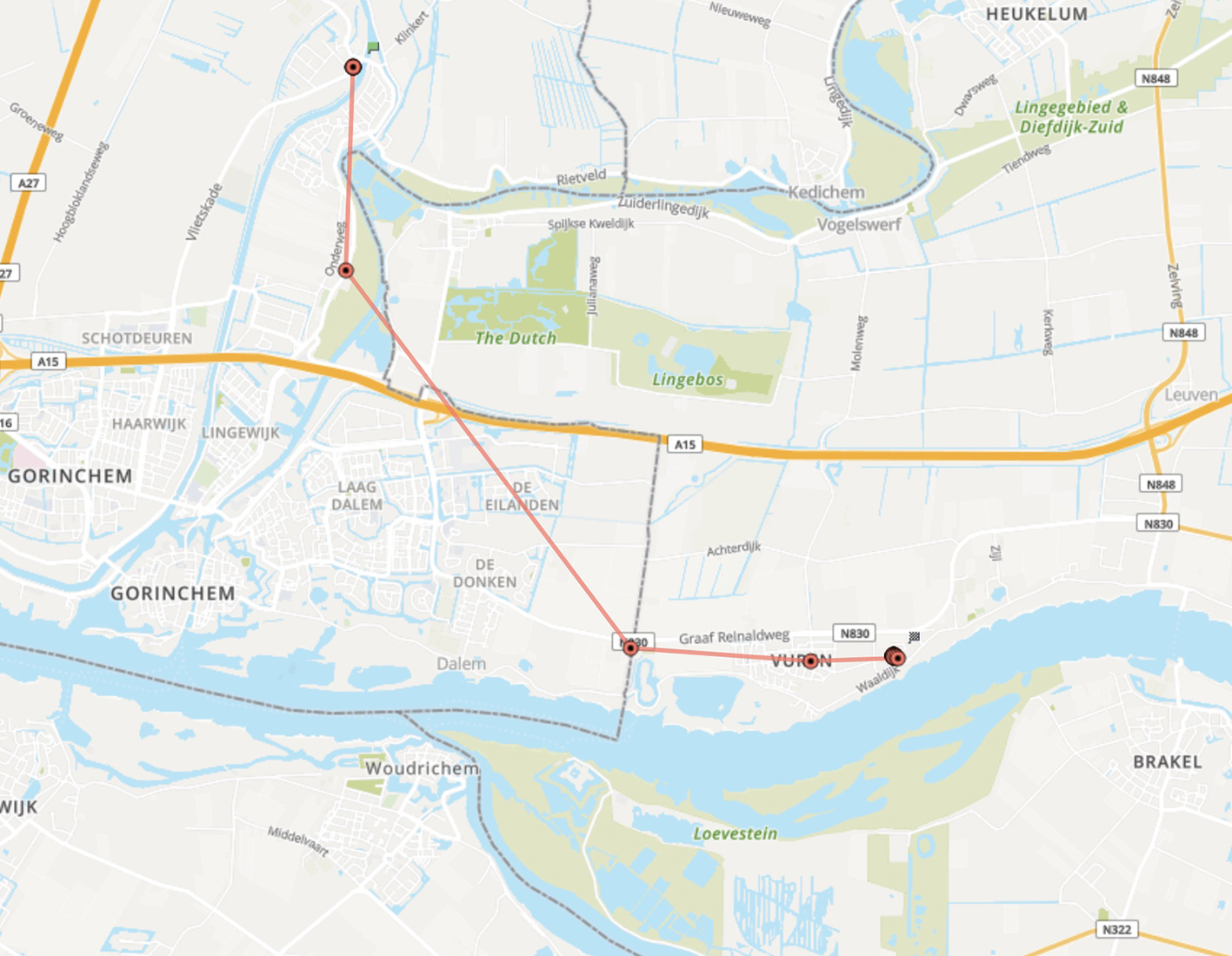 Après le réveil dans notre moulin à vent idyllique et un petit-déjeuner très frugal (avec ce que nous avions sur nous), temps de redémarrer « La Charmante », qui rejette des nuages de fumée inquiétants. / After waking up in our idyllic windmill and a very frugal breakfast (with what we had with us), time to restart "La Charmante", which throws up disturbing clouds of smoke.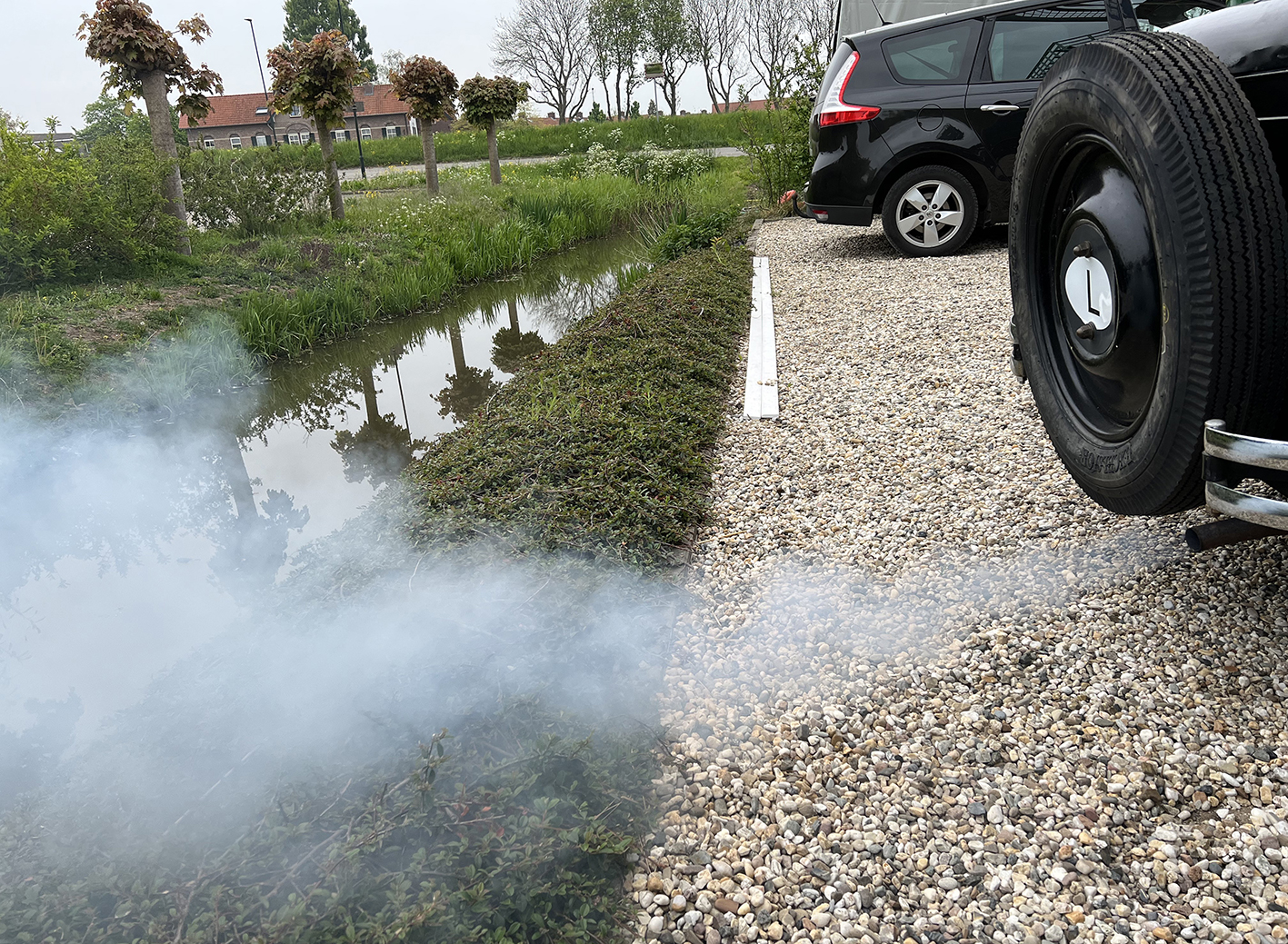 Que faire ? On se met en route. Je surveille les rejets dans le rétroviseur. Soudain, je m'aperçois que la température du liquide de refroidissement avoisine les 100°C ! Vérification faite, le radiateur est presque à sec. Le village suivant, Vuren, est à 1 km à peine. On s'y rend en roulant le plus lentement possible en 3ème. Il faut 3 litres pour refaire le niveau… On nous conseille un garage à 2 km. C'est la fête nationale de la Libération (5 mai 1945) et tout est fermé. Miracle, des mécanos sont là ! Ils viennent inspecter le moteur et ne se montrent guère optimistes… / What can we do ? We set off. I watch the billowing smoke in the rear-view mirror. Suddenly, I see that the temperature of the coolant is around 100°C! I check the radiator, which is almost dry. The next village, Vuren, is just 1 km away. We get there by driving as slowly as possible in 3rd gear. I have to add 3 liters to top up the level… We were advised to go to a garage 2 km away. It is National Liberation Day (May 5, 1945) and everything is closed. But miraculously two mechanics are there. They come to inspect the engine and are not very optimistic…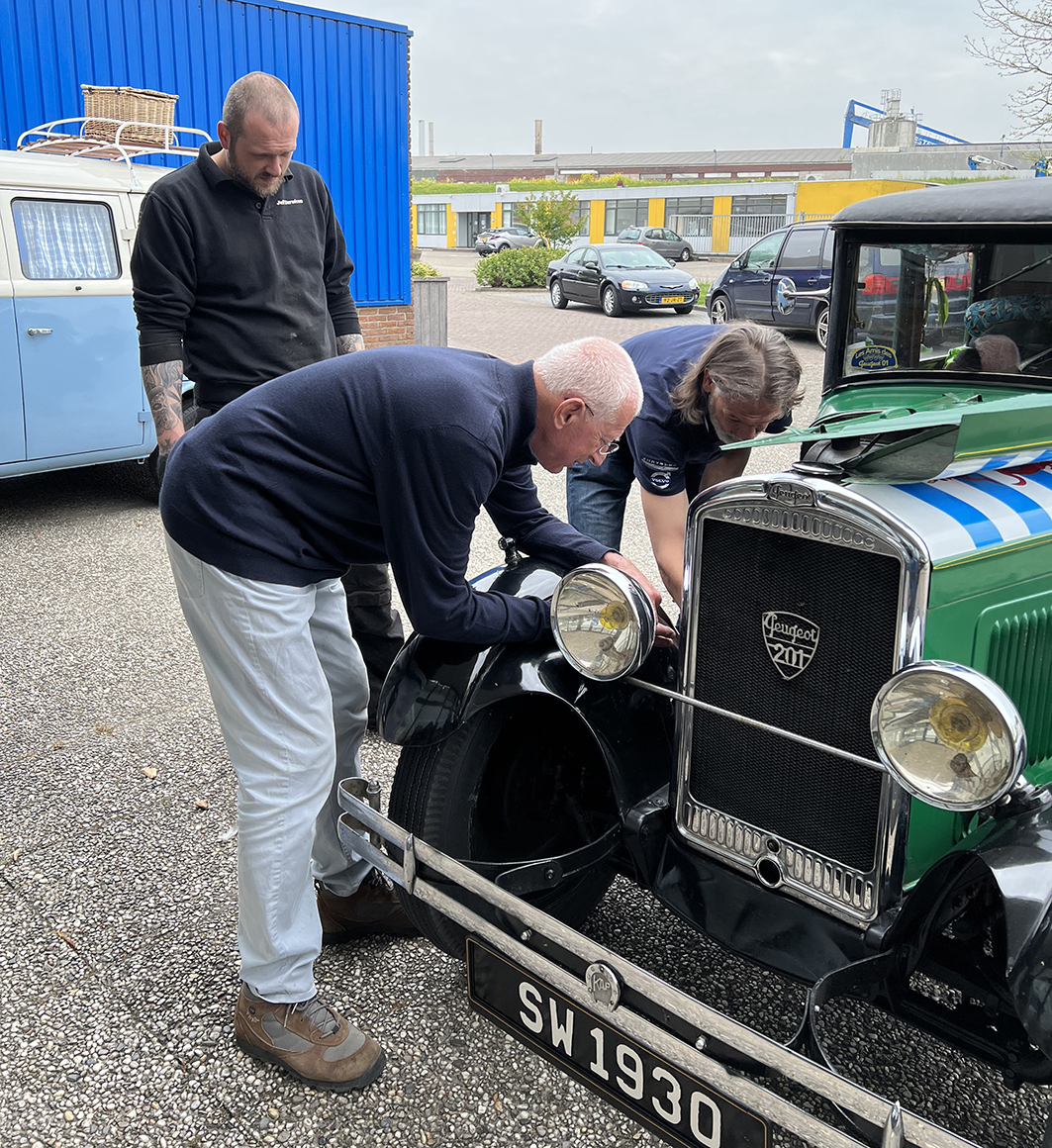 Je suis désespéré. Notre belle aventure s'arrêterait-elle là, au bout d'à peine 4 jours et tout juste 600 km ? Le moteur est gravement malade et il y a cette histoire de roue à peine sécurisée. Ça fait beaucoup… / I am desperate. Will our great adventure end here and now, after barely 4 days and just 600 km? The engine is seriously ill and there is this story of the rear wheel that is barely secure. Altogether, it's a lot…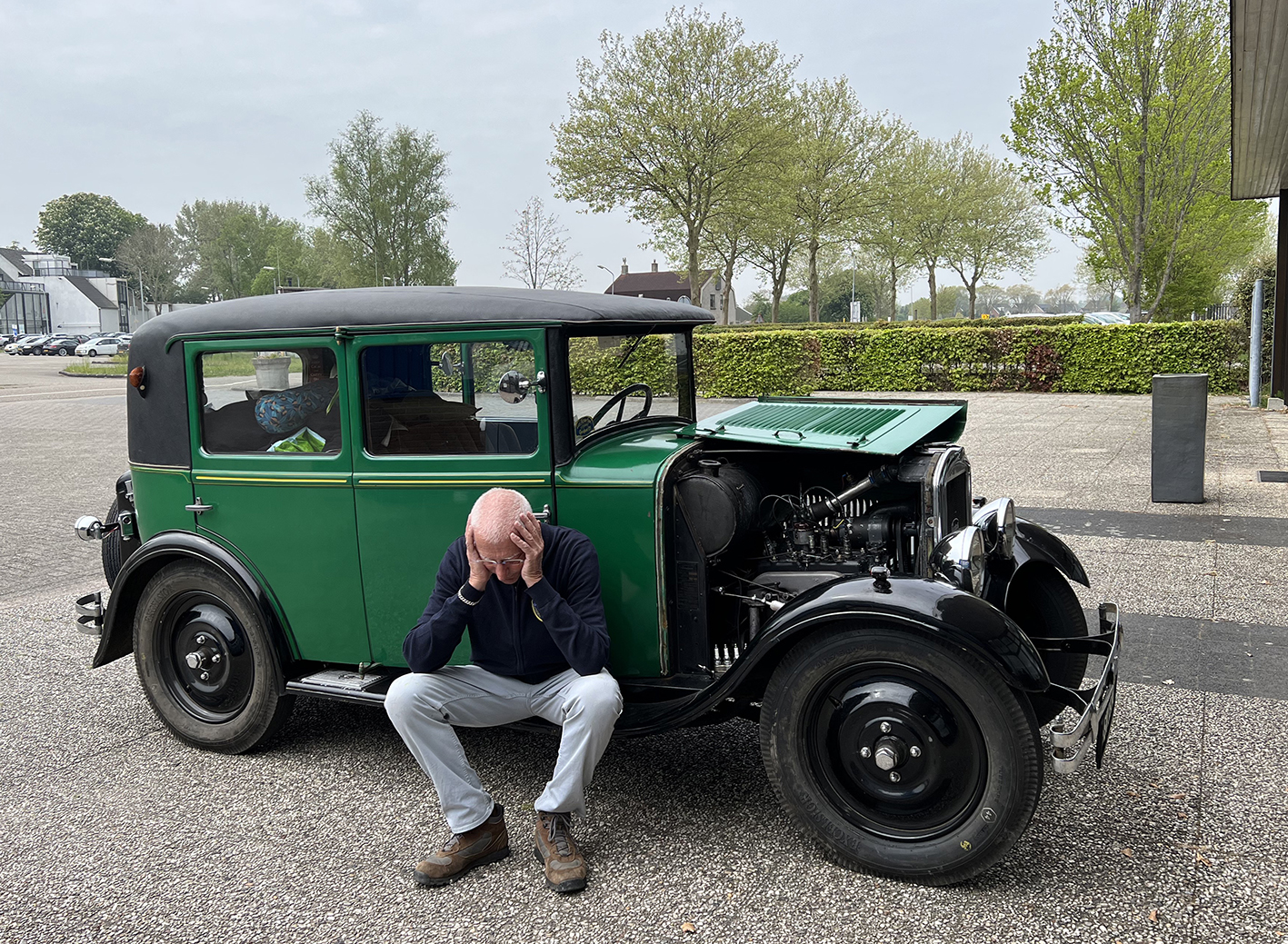 Je prends alors une douloureuse décision : faire rapatrier le véhicule, le réparer chez John, et, si possible, repartir. J'appelle l'ACL (Automobile Club du Luxembourg) qui fera le nécessaire. Alors qu'au Luxembourg toute une organisation se met en branle, nous n'avons plus rien à faire… ni à manger. Dans le village de Vuren les deux seuls restaurants sont fermés pour cause de fête nationale. On se rabat sur les biscottes, olives et chocolats que nous avons à bord. Les mécanos nous offrent du café. Pour passer le temps, on fait une promenade. Une route bien vide accentue l'absence de « La Charmante ». / I then make a painful decision: to repatriate the vehicle, repair it at John's, and, if possible, set off again. I call the ACL (Automobile Club du Luxembourg) who will do the necessary. While in Luxembourg a whole organization is set in motion, we have nothing more to do… or to eat. In the village of Vuren the only two restaurants are closed due to the national holiday. We fall back on the rusks, olives and chocolates we have on board. The mechanics offer us coffee. To pass the time, we take a walk. A very empty road accentuates the absence of "La Charmante".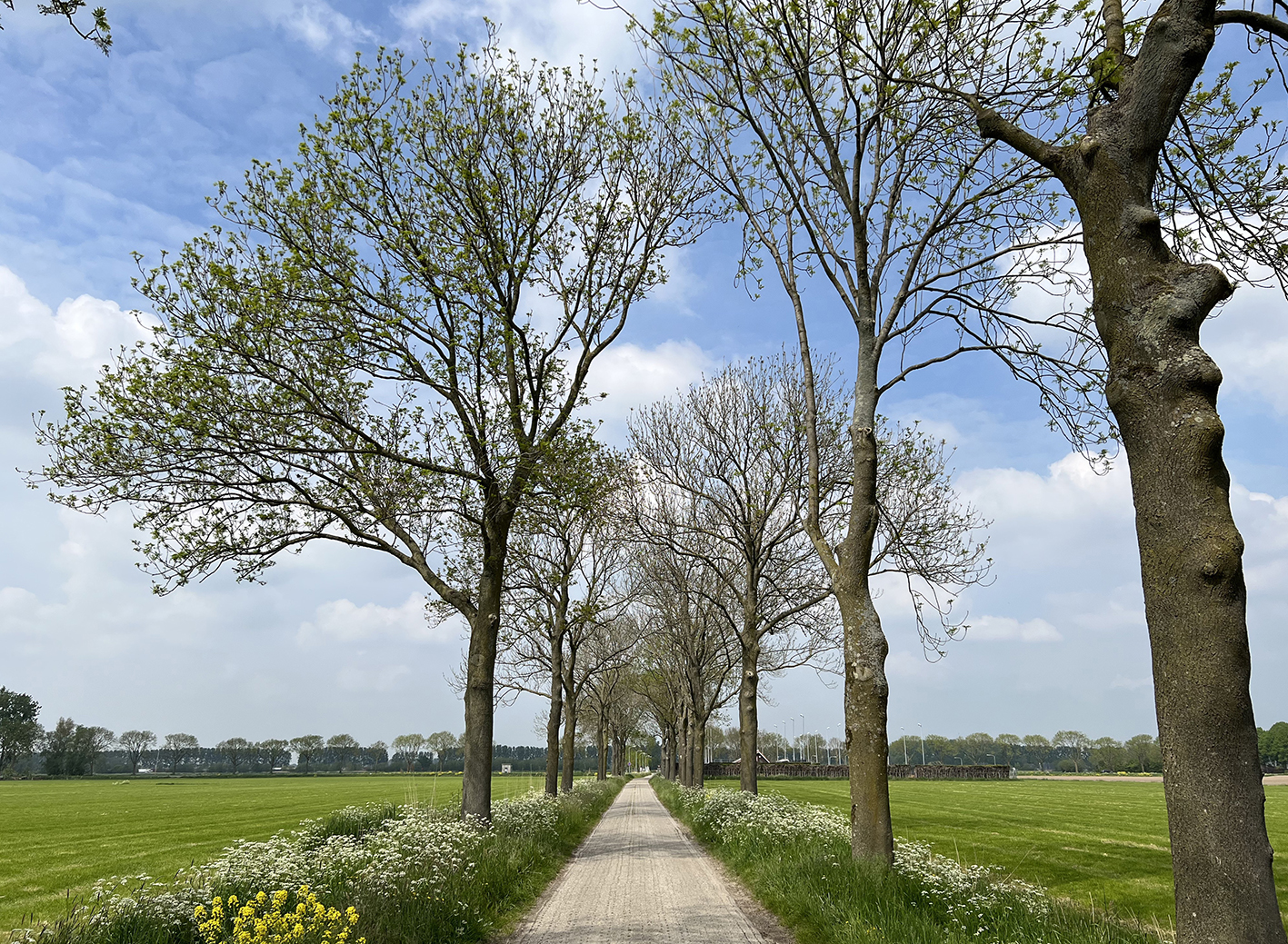 Notre promenade nous mène sur la digue qui borde le Waal, l'un des bras principaux du delta du Rhin. Même sans « Charmante » je continue mon reportage sur le fleuve. De petites maisons coquettes s'y trouvent à l'abri, bien en-dessous du niveau d'eau du fleuve, même en cette période de sécheresse. / Our walk takes us to the dyke that borders the Waal, one of the main arms of the Rhine delta. Even without « La Charmante » I continue my report on the river. Small pretty houses are sheltered there, well below the water level of the river, even in this period of drought.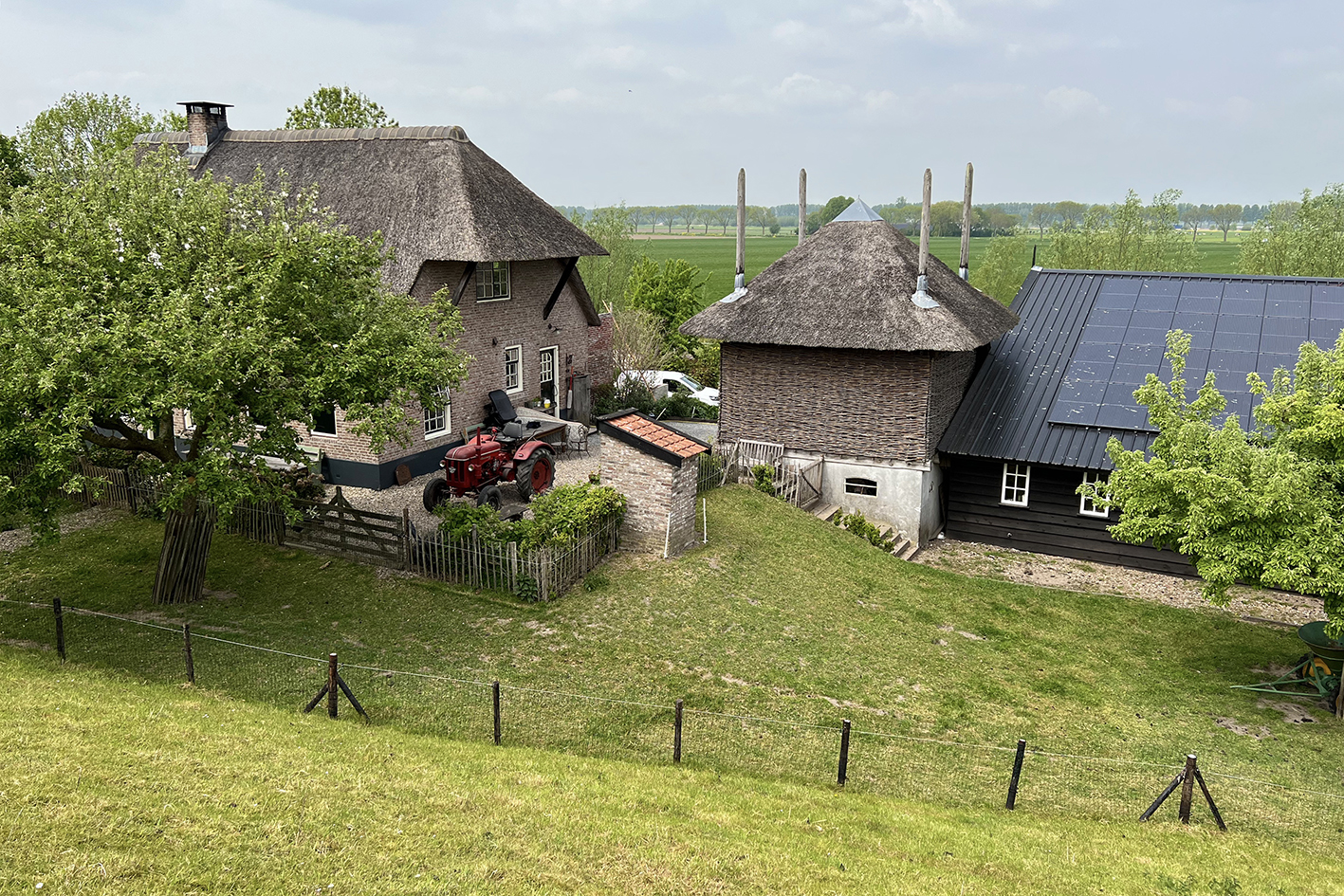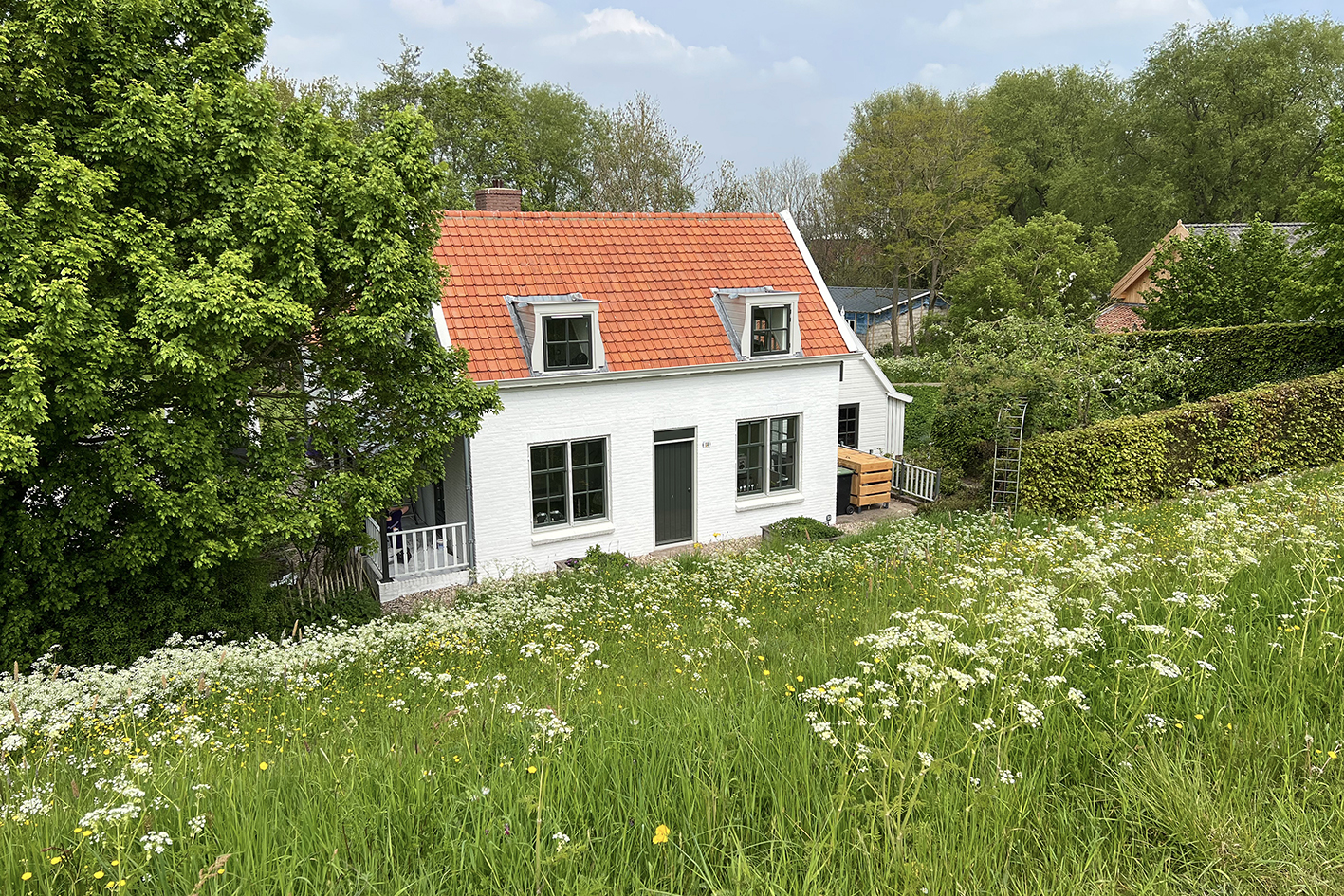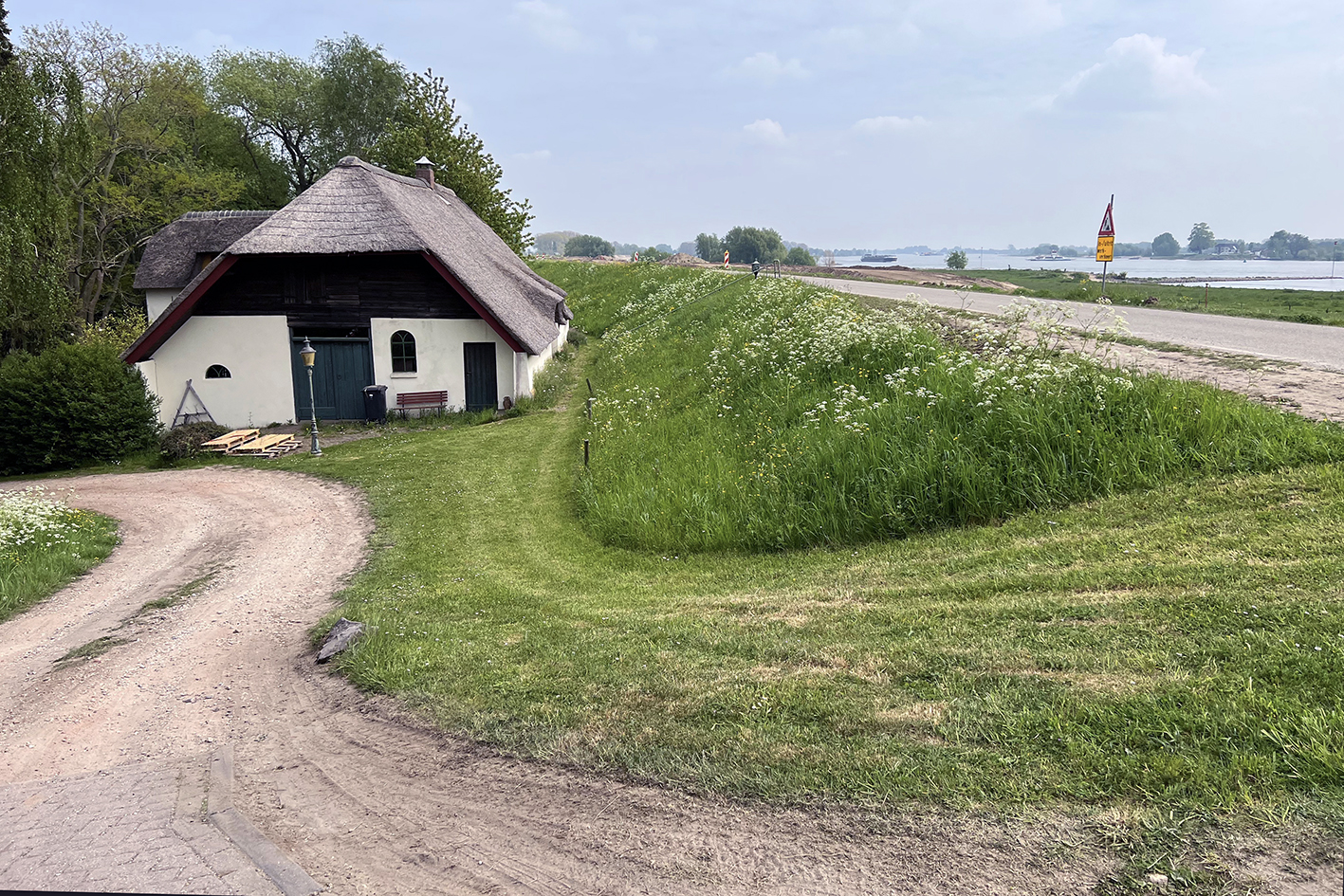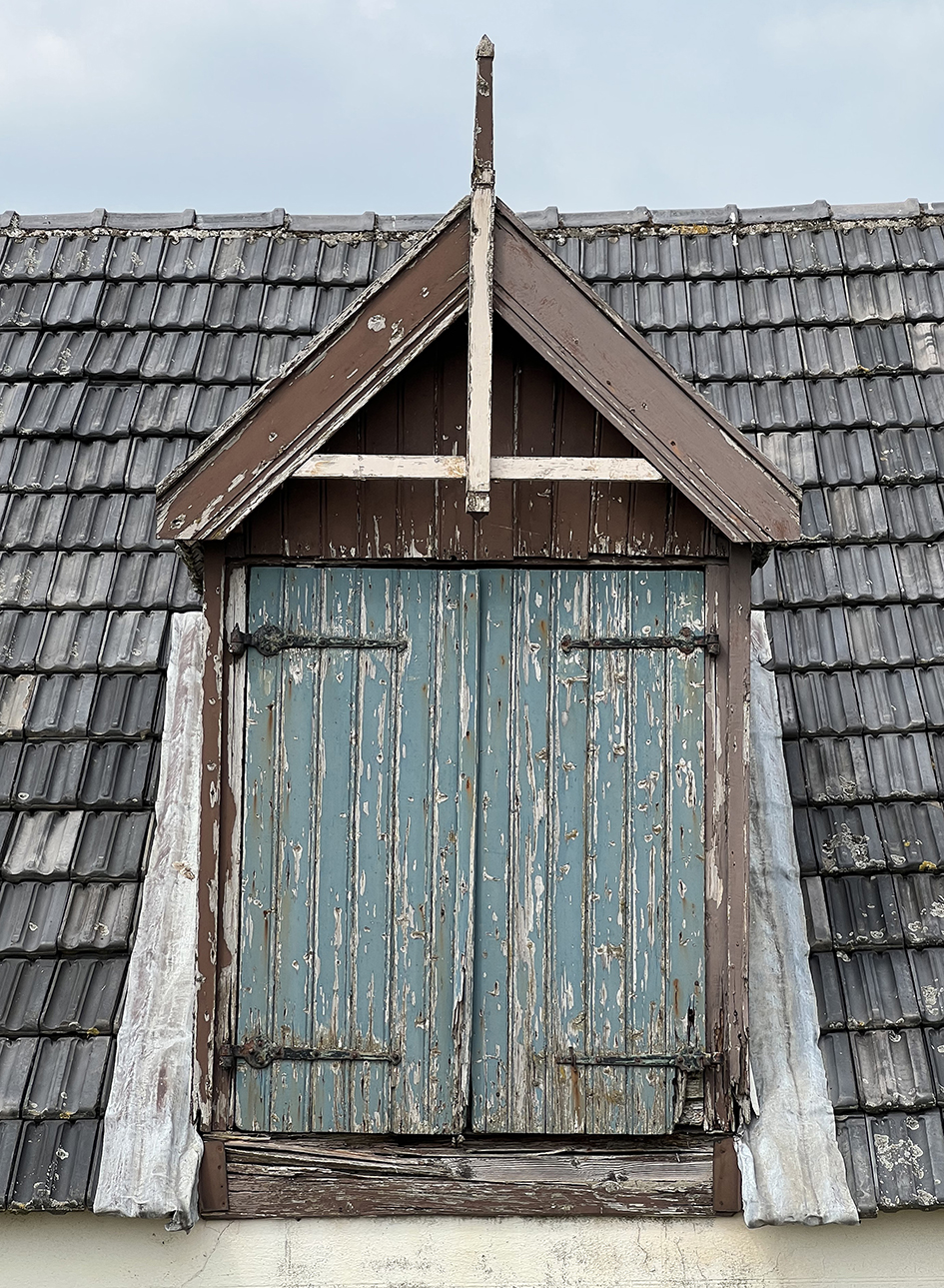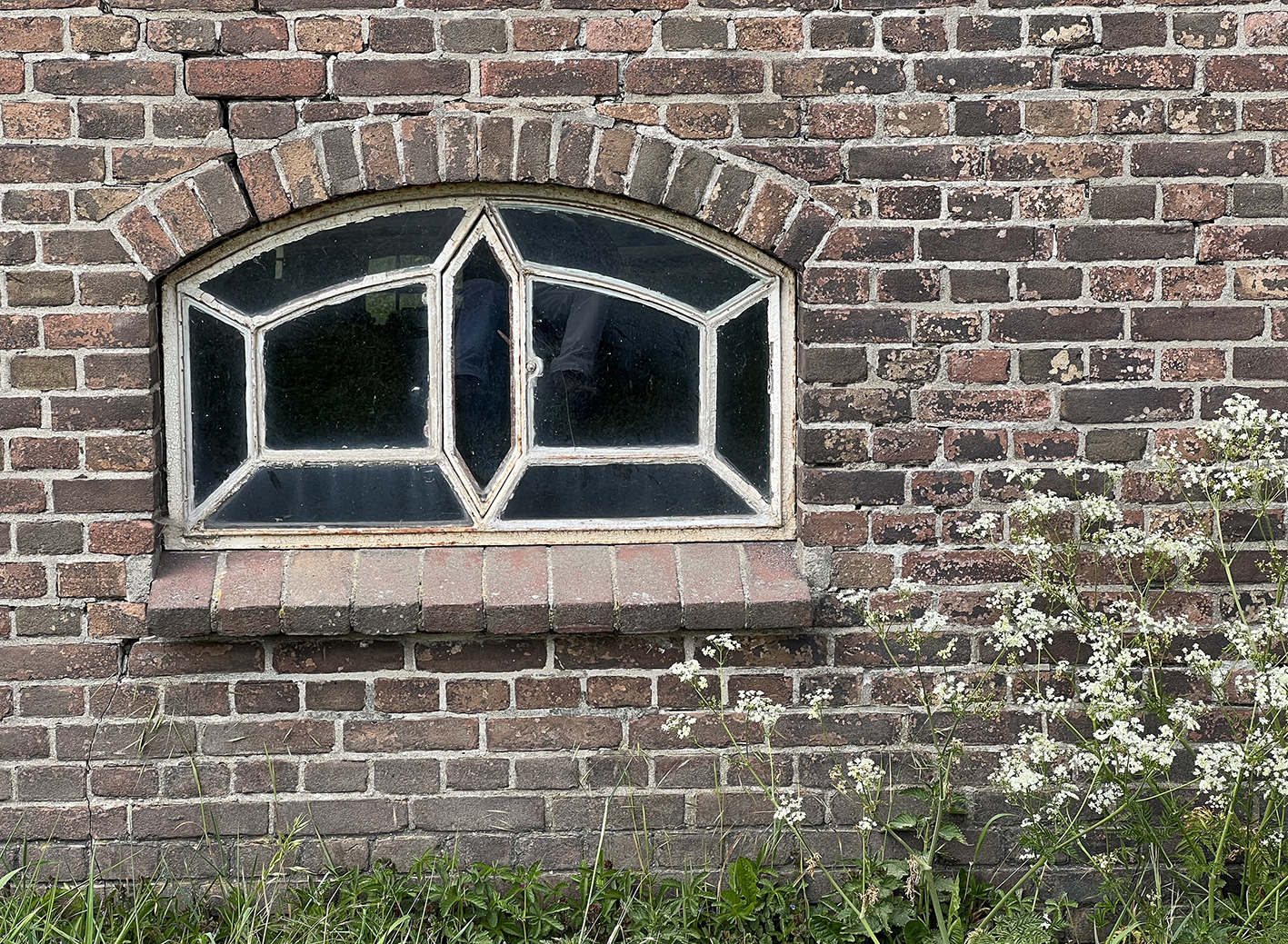 Des péniches passent au loin, charriant leurs lourdes charges. / Barges pass in the distance, carrying their heavy loads.

Je descends sur la berge. Des arbres jettent de l'ombre sur le sable blond – on se croirait presque sur une plage tropicale !  / I stroll down to the river bank. Trees cast shade on the golden sand – it feels like a tropical beach!

À intervalles réguliers, des digues s'avancent dans le fleuve, perpendiculaires au rivage. Leur rôle est de freiner le courant pour éviter l'usure du rivage. / At regular intervals, dikes protrude into the river, perpendicular to the shore. Their role is to slow down the current to prevent wear and tear on the shore.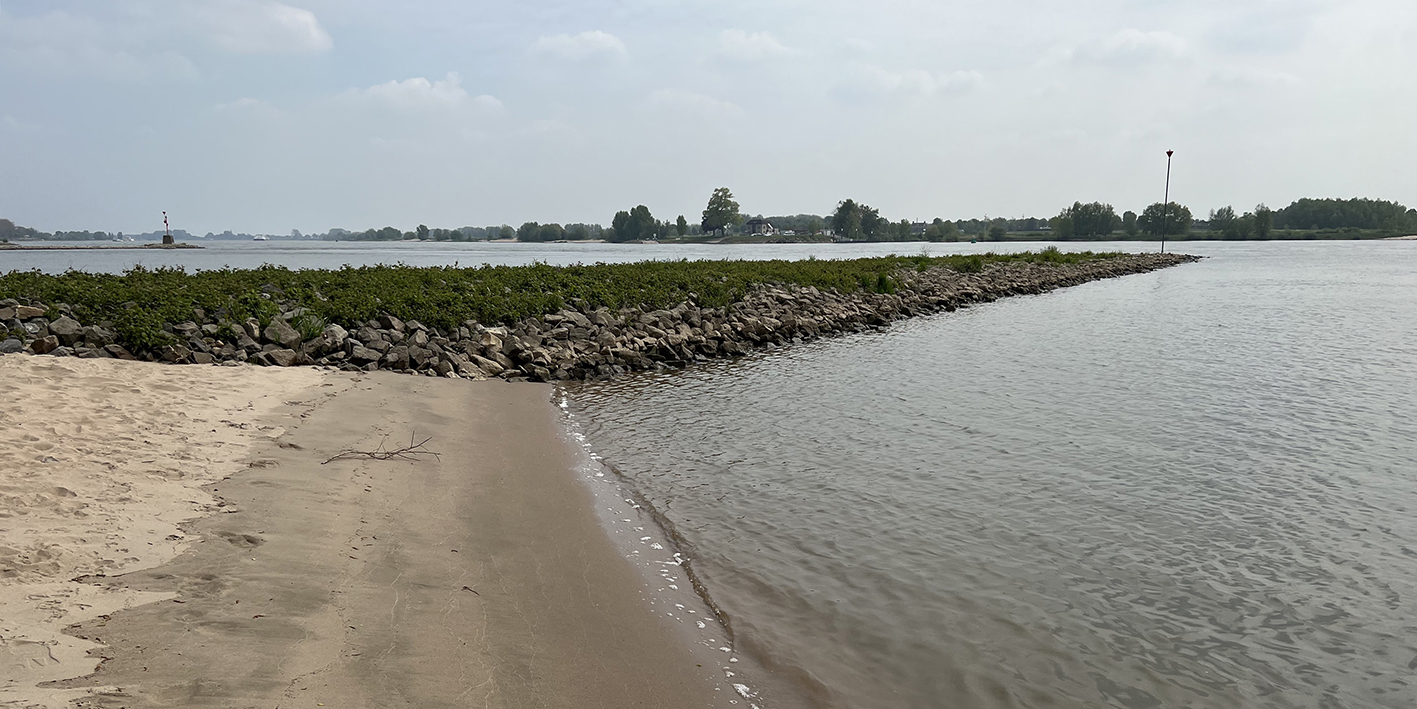 Je m'aventure sur l'une d'elles, tout en priant de ne pas me fouler une cheville entre les blocs de basalte. / I venture onto one of them, praying not to sprain my ankle between the basalt blocks.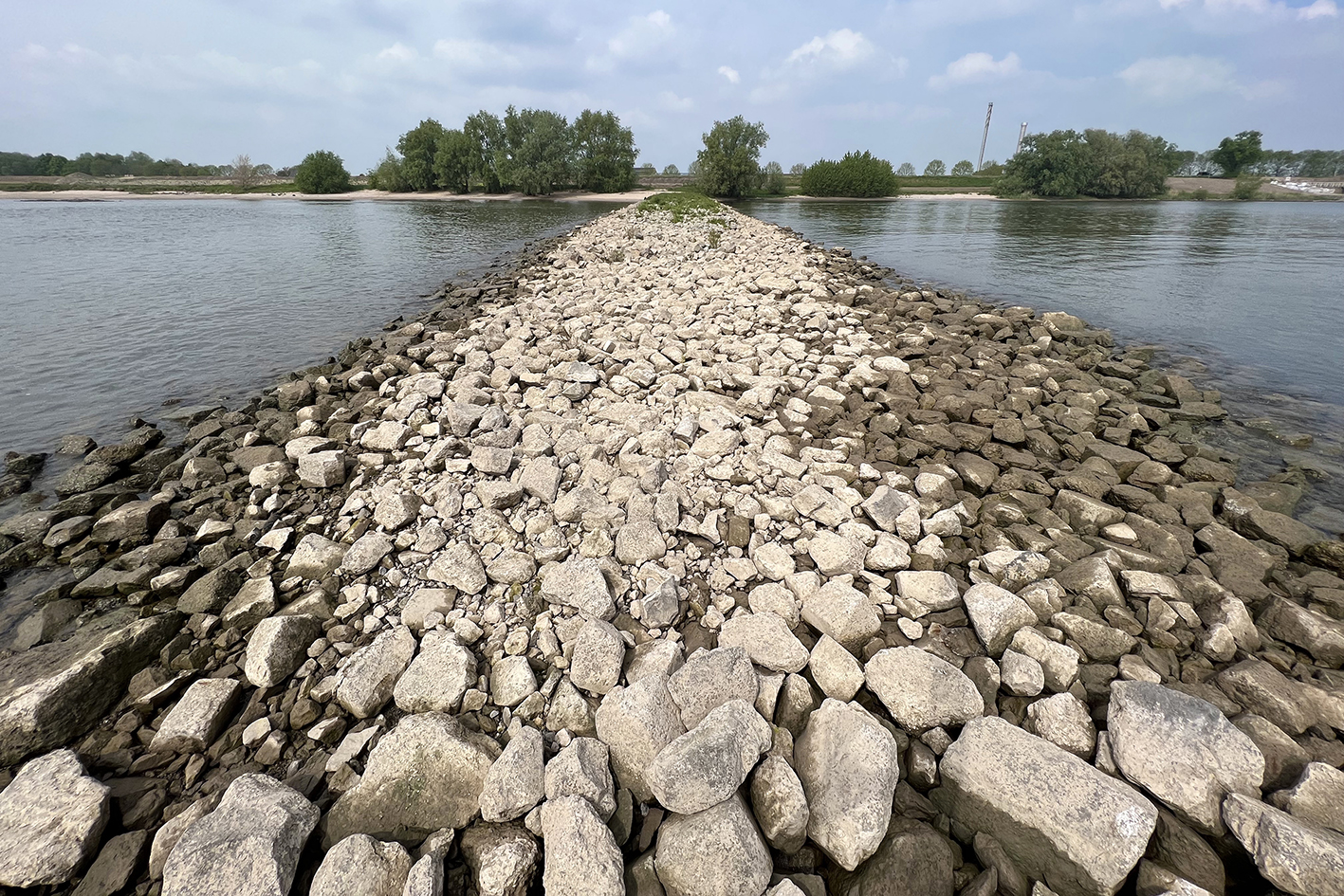 Une fois au bout, j'ai une vue privilégiée sur le trafic fluvial. / Once at the end, I have a privileged view of the river traffic.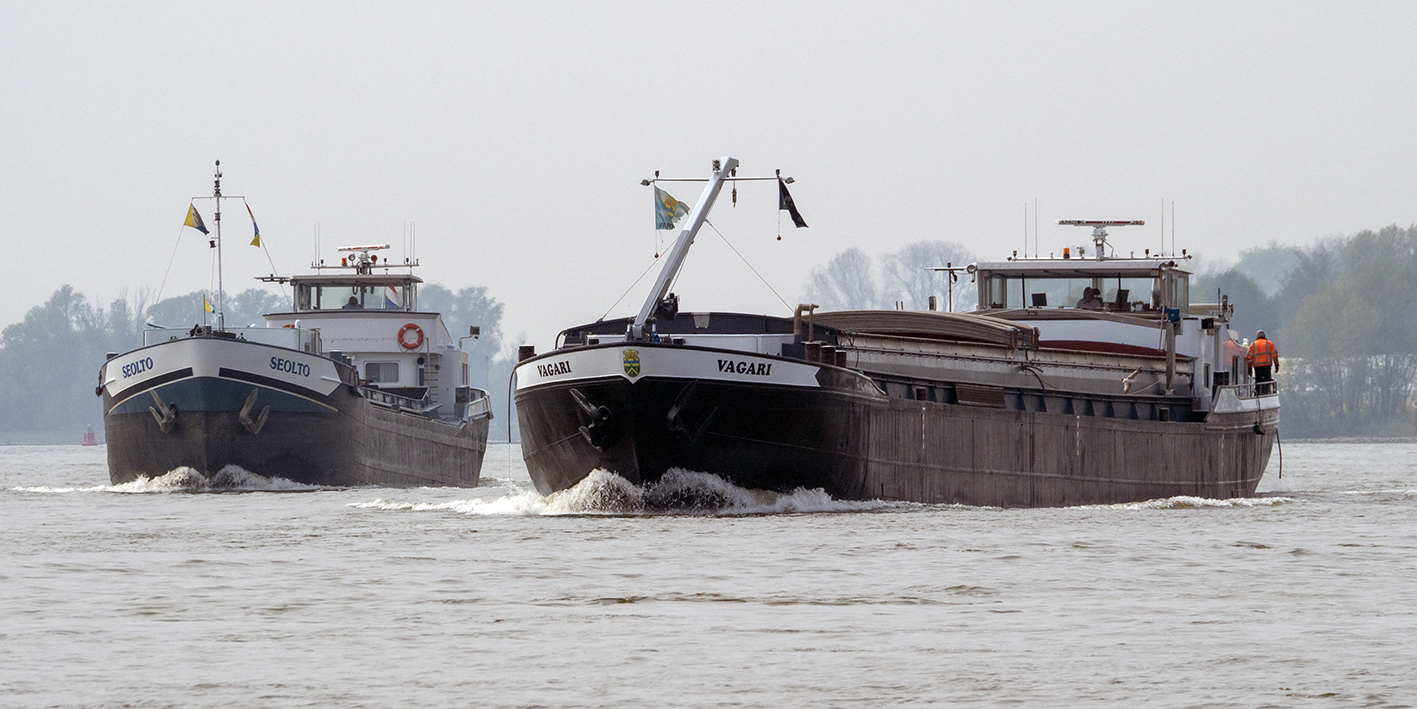 Une péniche proclame, en lettres géantes sur son flanc : "KEEP OUR RIVERS CLEAN" – maintenez la propreté de nos fleuves – cri écolo désespéré devant tout le mal que l'on fait à nos eaux fluviales (et maritimes). Dire que dans ce même fleuve on pêchait saumons et anguilles en abondance il y encore un demi-siècle ! Avec ses 110 m de long et 17,5 m de large, l'Onion est l'une des plus grandes et plus modernes péniches opérant sur le Rhin, transportant 5538 m3 de gaz butane. / A barge proclaims, in giant letters on its side: "KEEP OUR RIVERS CLEAN" – a desperate eco-cry in the face of all the harm being done to our river (and sea) waters. To think that salmon and eels were fished in abundance in this same river until half a century ago! At 110m long and 17.5m wide, the Onion is one of the largest and most modern barges operating on the Rhine, carrying 5538m3 of butane gas.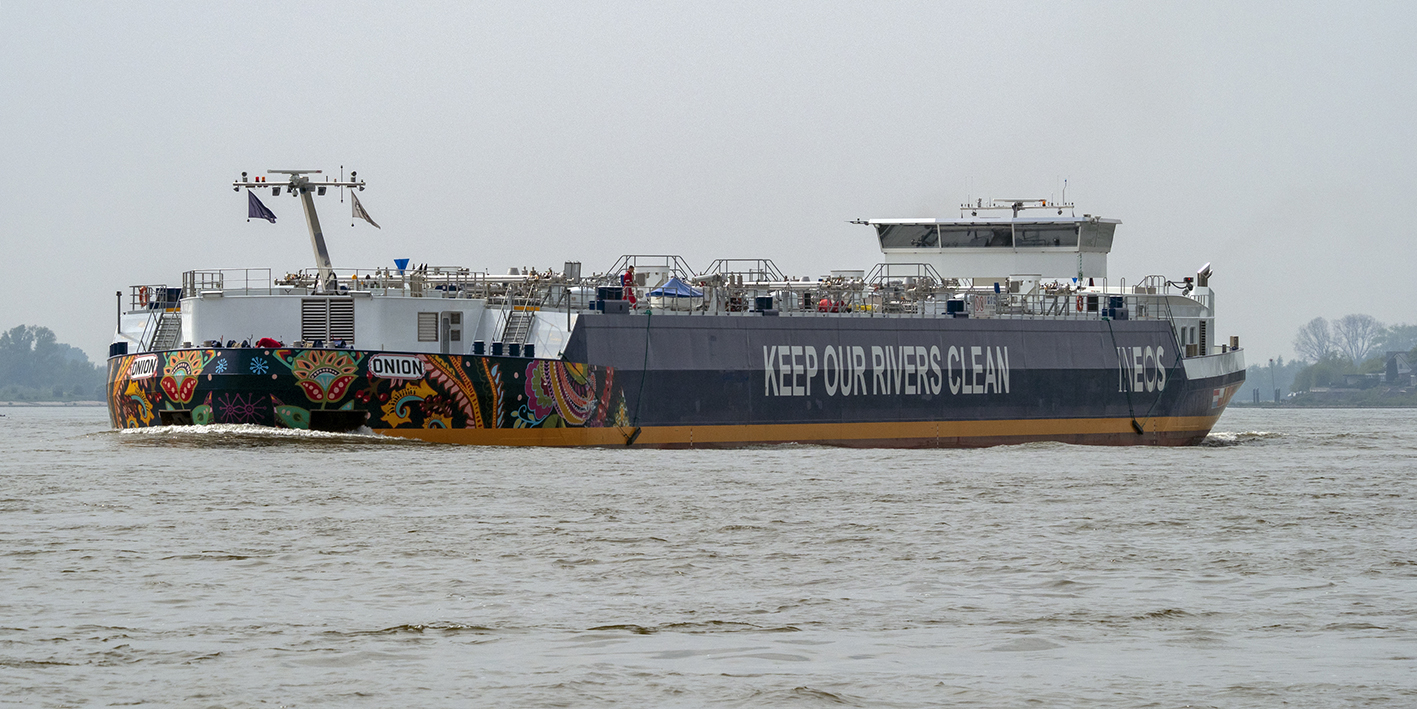 De retour à la voiture, après 8 km de marche – presque autant que les onze que nous avions parcourus en voiture le matin – on poursuit notre longue attente. Marie-Xavier se plonge dans son livre. / Back in the car, after 8 km of walking – almost as much as the eleven we had covered by car in the morning – we continue our long wait. Marie-Xavier immerses herself in her book.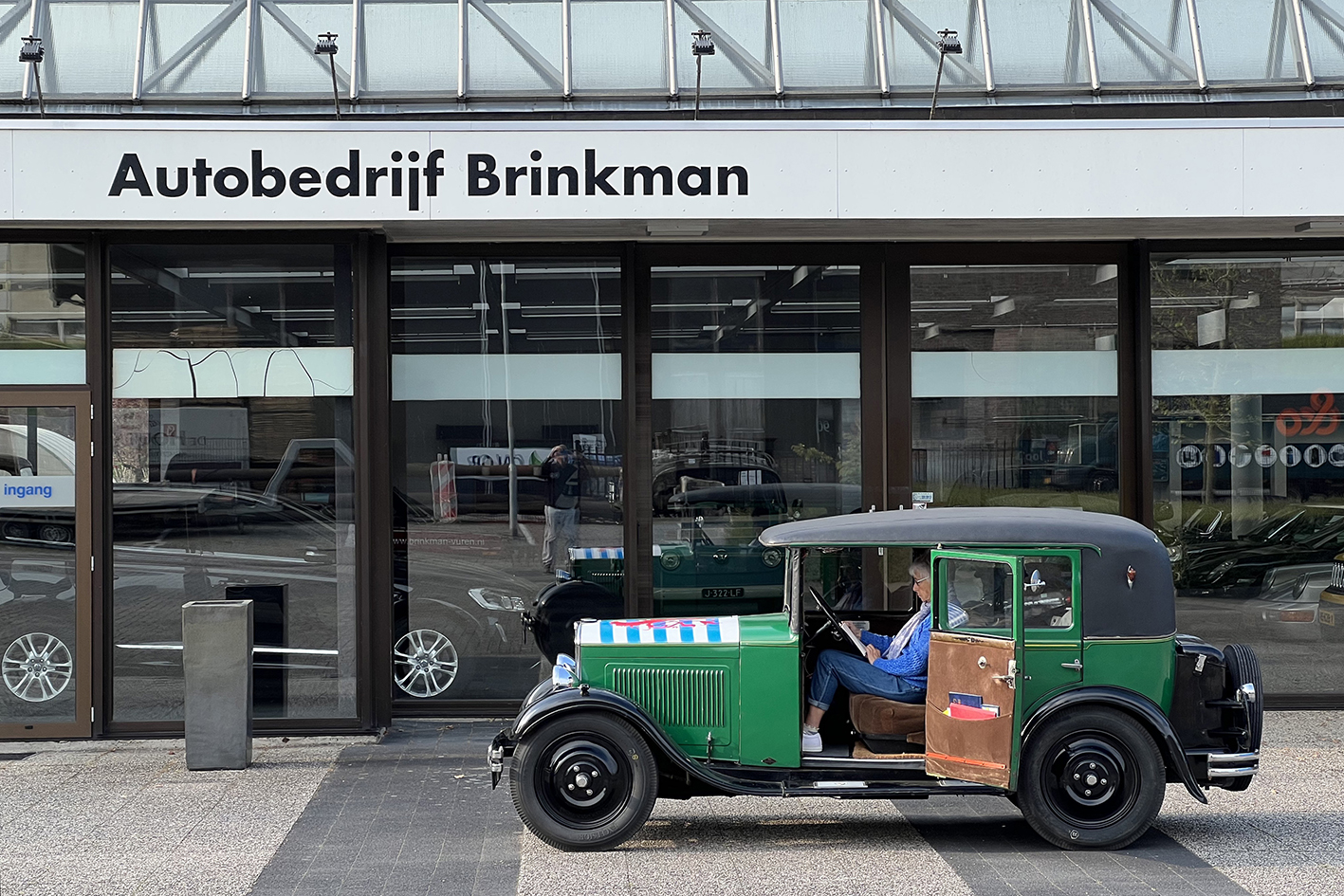 J'essaie de faire une petite sieste, mais trop de pensées noires m'empêchent de dormir, malgré la présence sympathique de notre 'passager clandestin', qui sommeille dans sa petite valise. / I try to take a nap, but too many dark thoughts prevent me from sleeping, despite the friendly presence of our "stow-away", who is dozing in his little suitcase.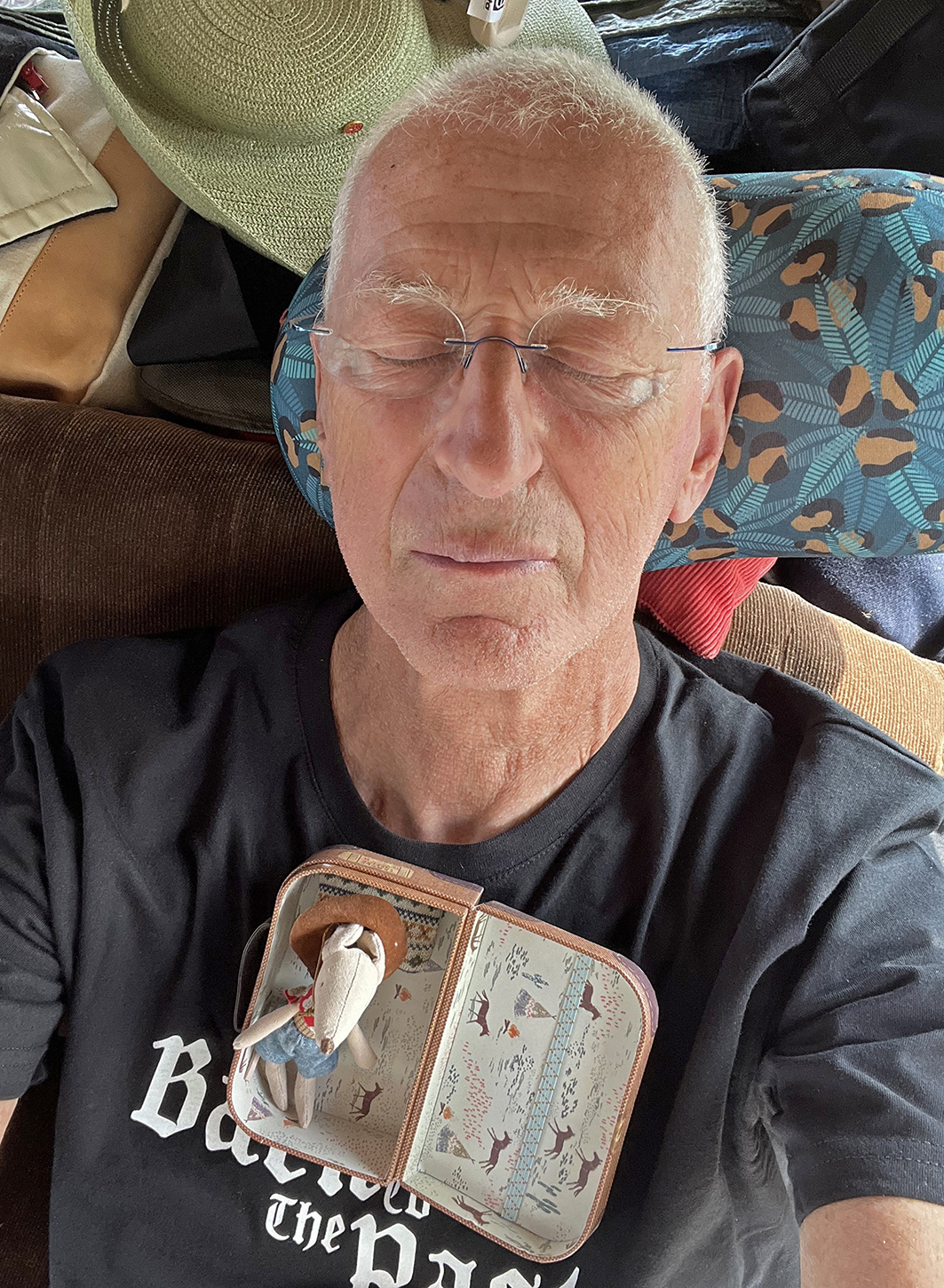 À deux reprises, le chauffeur de l'ACL nous appelle pour nous tenir au courant de sa progression, retardée par des embouteillages. Il arrive enfin vers 19h, mettant fin à notre longue attente. Et sans perdre plus de temps, Philippe, très sympathique, se met à charger « La Charmante » sur le plateau du camion. / Twice, the ACL driver calls us to keep us informed of his progress, delayed by traffic jams. He finally arrives around 7 p.m., ending our long wait. And without wasting any more time, our very friendly driver, Philippe, begins to load « La Charmante » on the truck bed.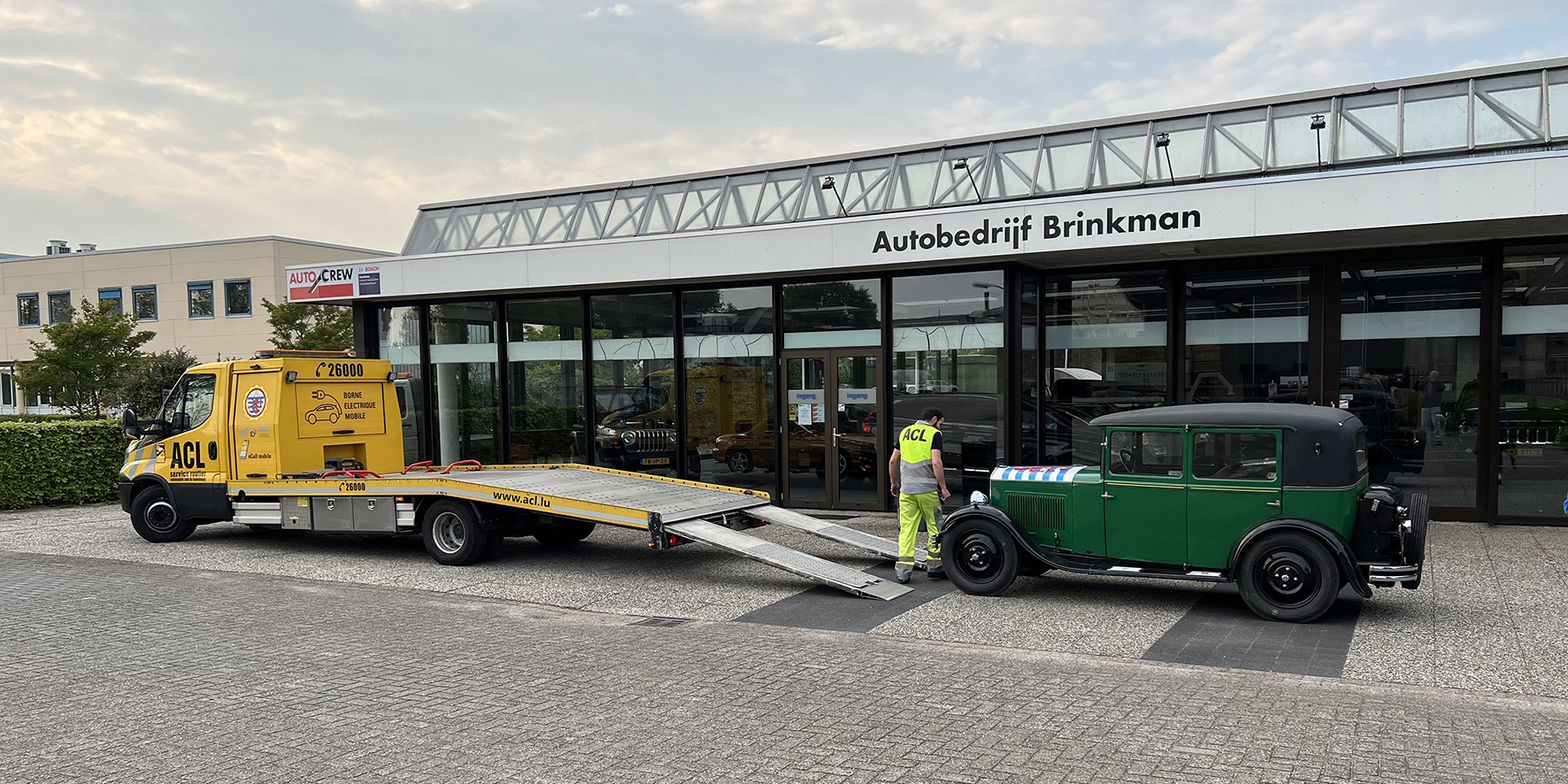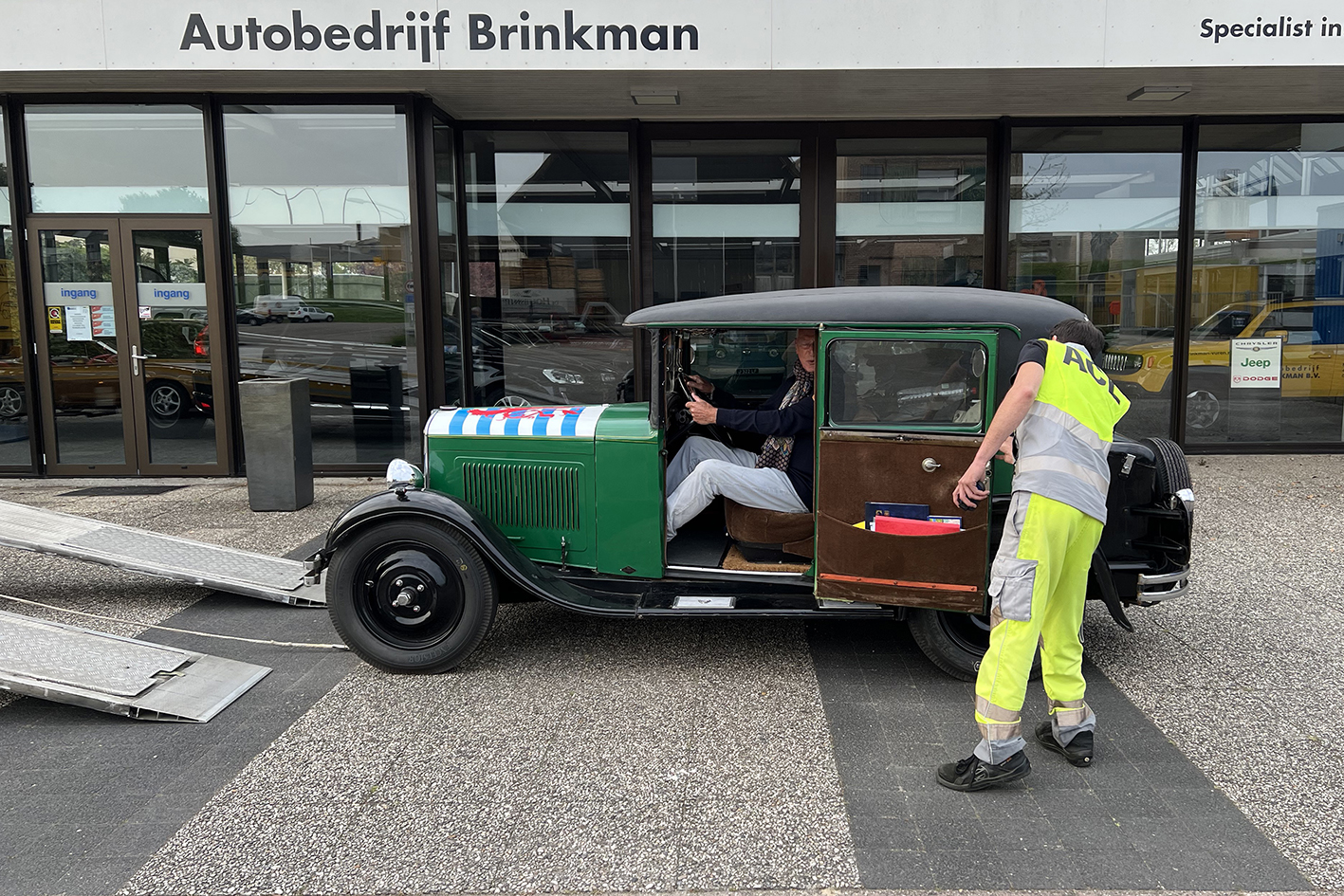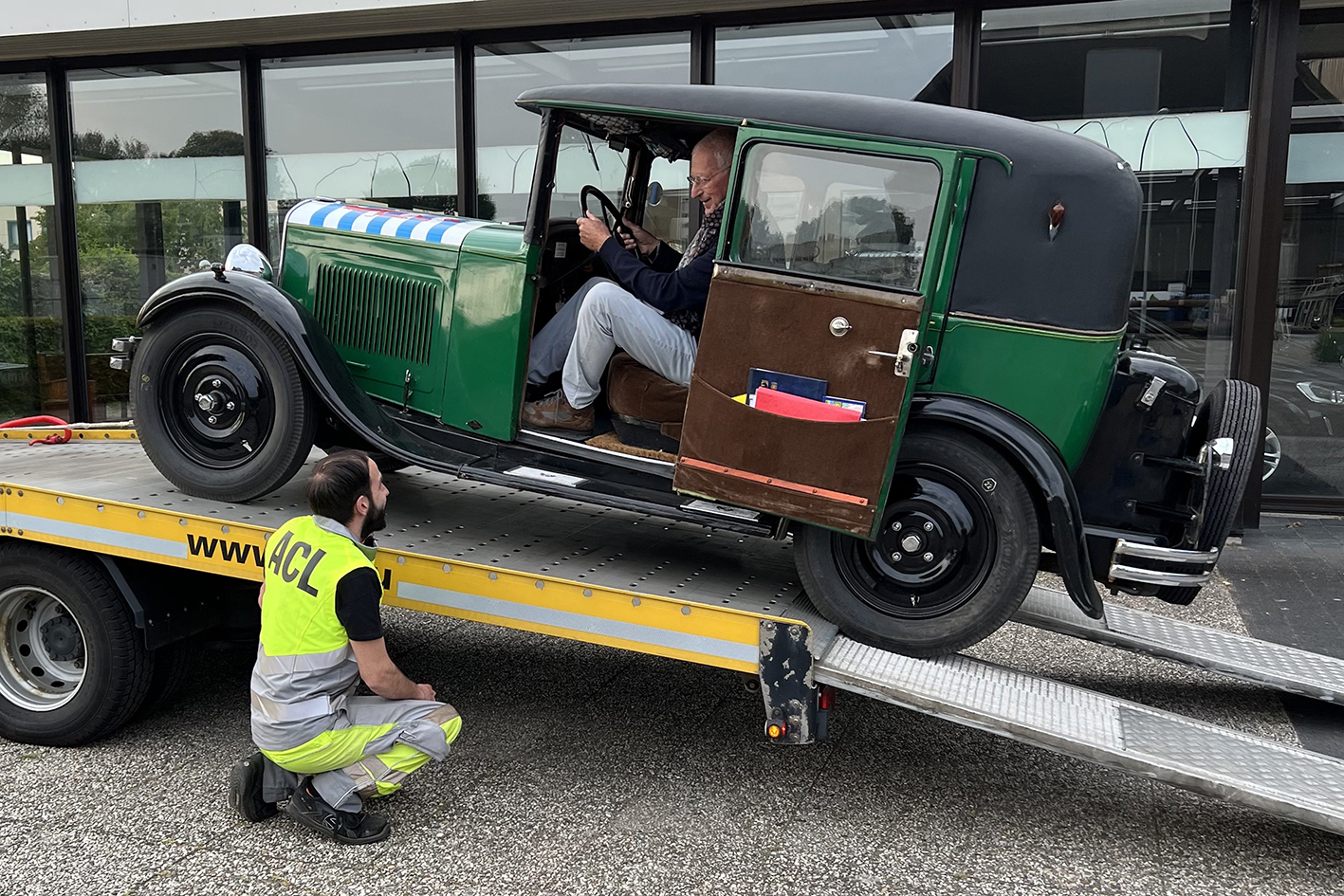 Il amarre le véhicule solidement : pas question de le perdre en cours de route ! / He attaches the vehicle securely: no question of losing it along the way!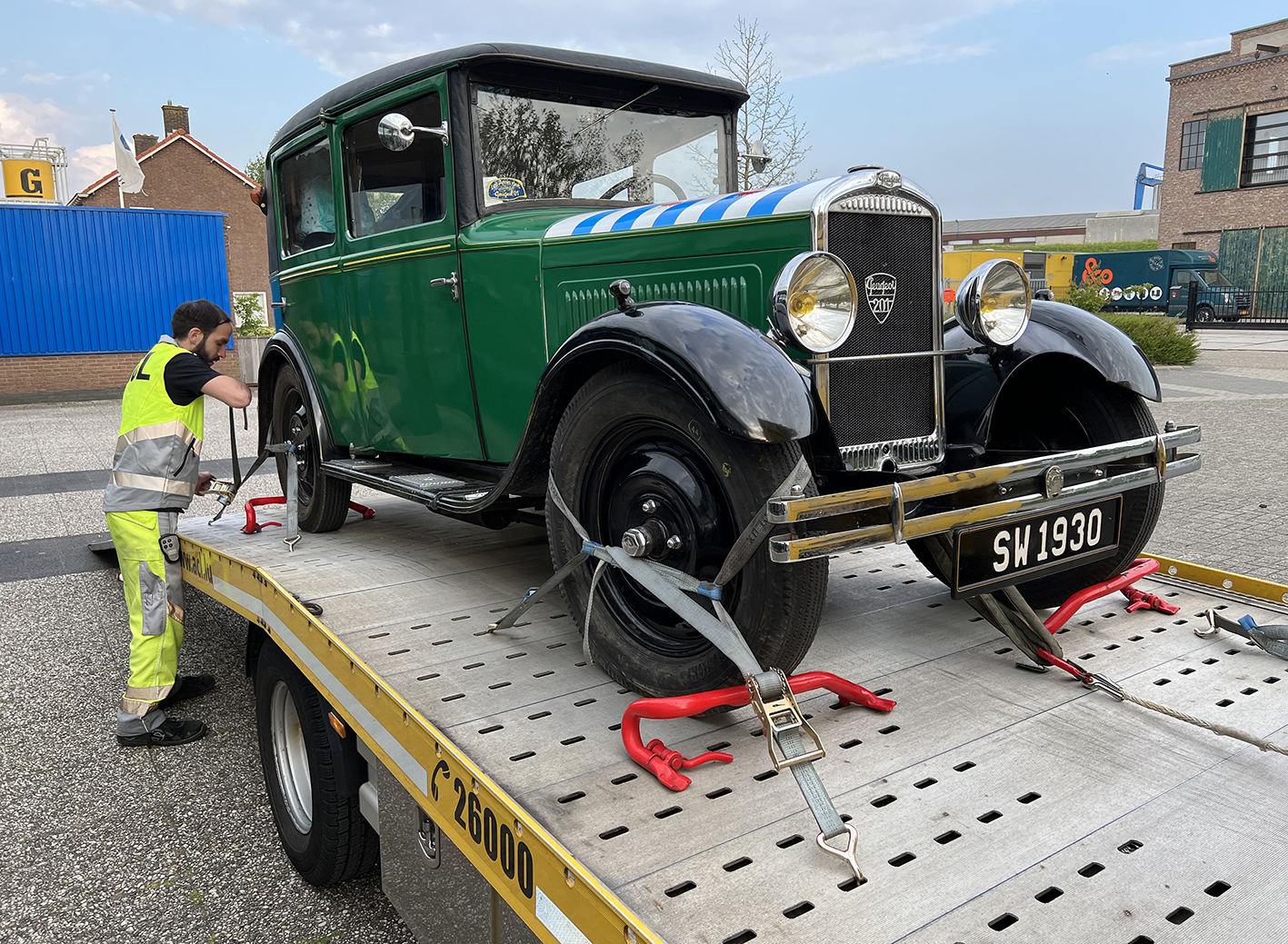 Nous sommes prêts à partir : moment extrêmement triste. Nous voilà sur le chemin du retour, un retour peu glorieux il faut bien le dire. / We are ready to leave: an extremely sad moment. Here we are on the way back, a not very glorious return it must be said.
Pendant le trajet, des pensées se bousculent dans ma tête. Sera-t-il possible de remettre la voiture en état de marche ? De quoi souffre-t-elle vraiment ? Arriverons-nous à poursuivre le voyage d'ici quelques jours, quelques semaines ? / During the journey, thoughts race through my head. Will it be possible to get the car back in working order? What is she really suffering from? Will we be able to continue the journey in a few days, a few weeks?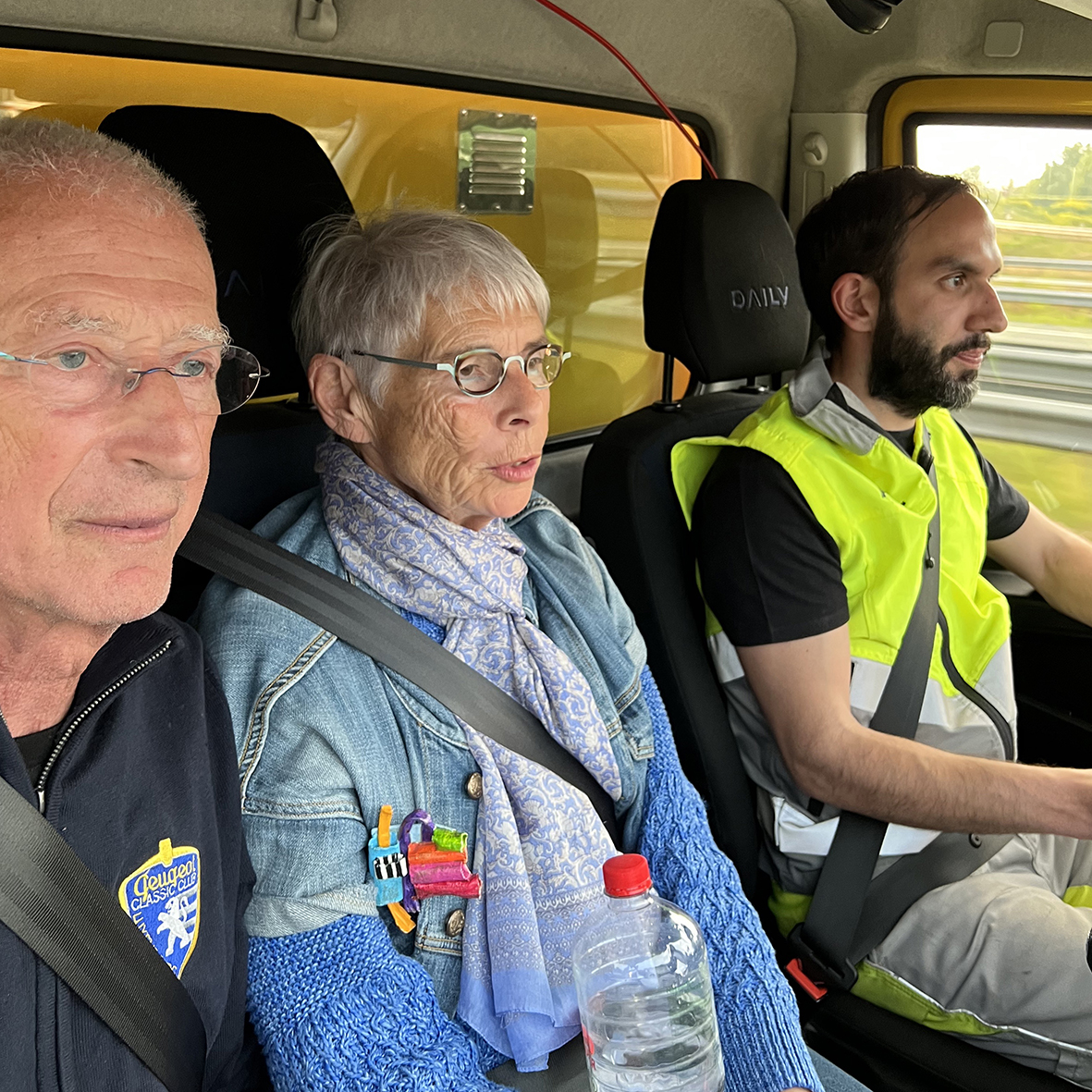 Derrière nous, le soleil se couche, annonçant la fin de cette longue journée. Dans le rétroviseur, je peux apercevoir « La Charmante ». On roule à plus de 90 km/h, vitesse qu'elle n'a encore jamais atteint durant sa longue vie. / Behind us, the sun is setting, announcing the end of this long day. In the rear-view mirror, I can see "La Charmante". We drive at more than 90 km/h, a speed that it has never reached during its long life.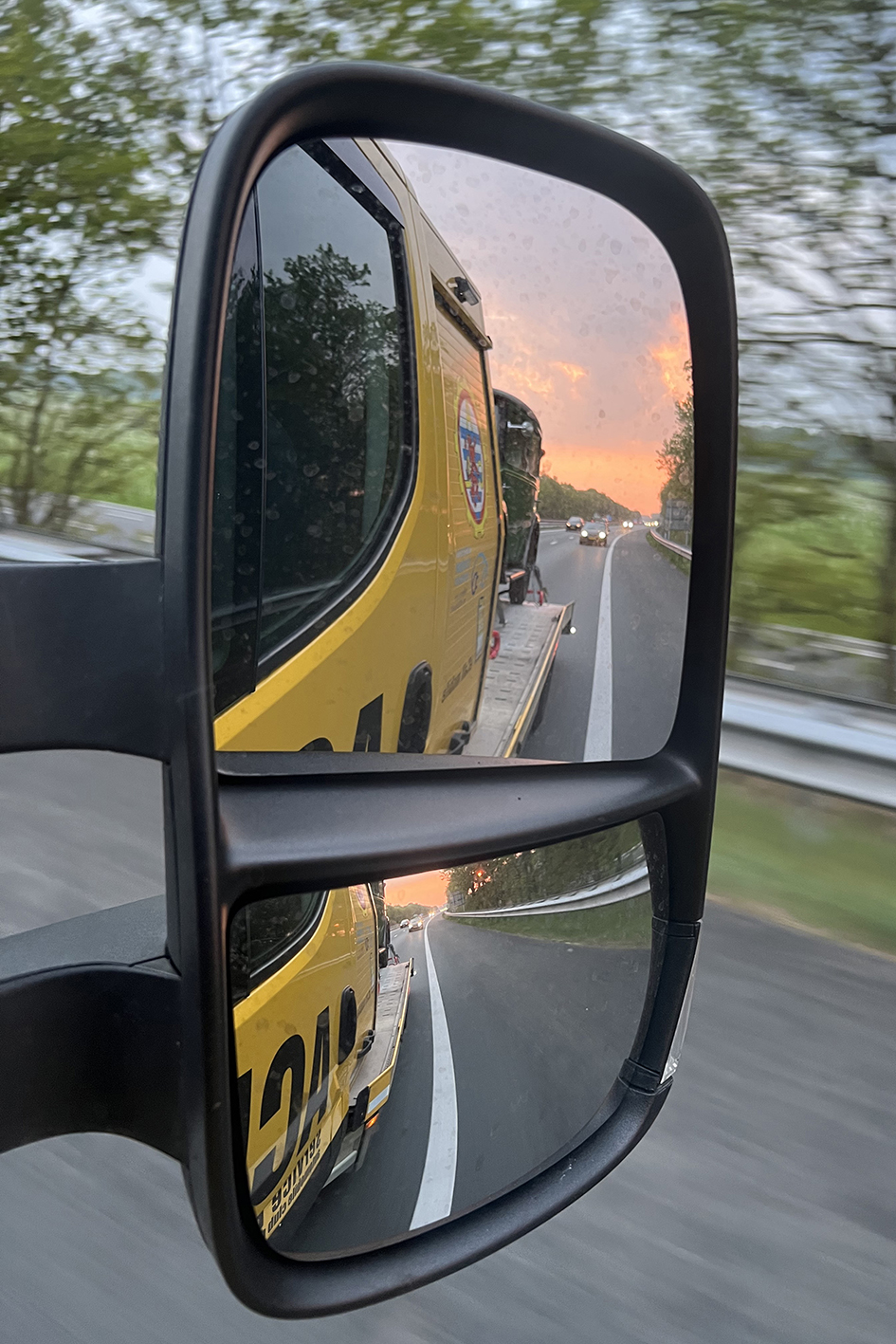 Peu après minuit Philippe nous dépose à la maison. Nous sortons nos bagages, qui passera la nuit dans le dépôt de l'ACL, avant d'être emmené au garage de John pendant la matinée. On commencera les travaux lundi matin. / Shortly after midnight Philippe drops us off at the house. We take out our luggage, which will spend the night in the ACL deposit, before being taken to John's garage during the morning. We will start working on her on Monday morning.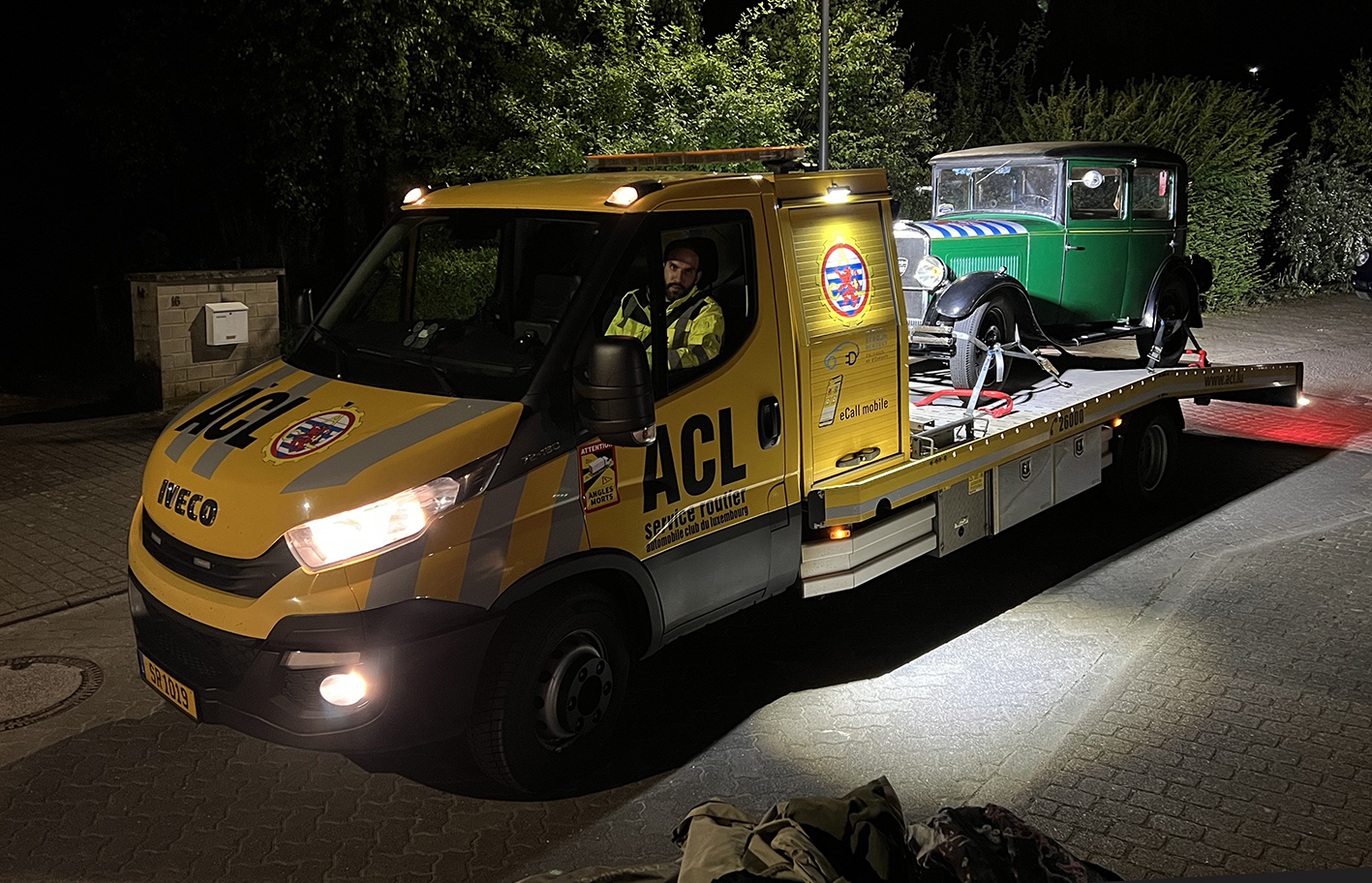 •••
Troisième étape – 4 mai 2022 ('s-Gravenzande-Arkel : 118

 km)

 / Third leg – May 4, 2022 ('s-Gravenzande-Arkel: 118 km)
Aujourd'hui, le reportage sur le Rhin, déjà entamé hier, commence pour de bon. À Hoek van Holland, où la Nieuwe Waterweg, branche principale du Rhin, se jette dans la mer du Nord, se trouve ce panneau de signalisation. / Today, the report on the Rhine, already started yesterday, begins in earnest. At Hoek van Holland, where the Nieuwe Waterweg, the main branch of the Rhine, flows into the North Sea, this sign can be seen.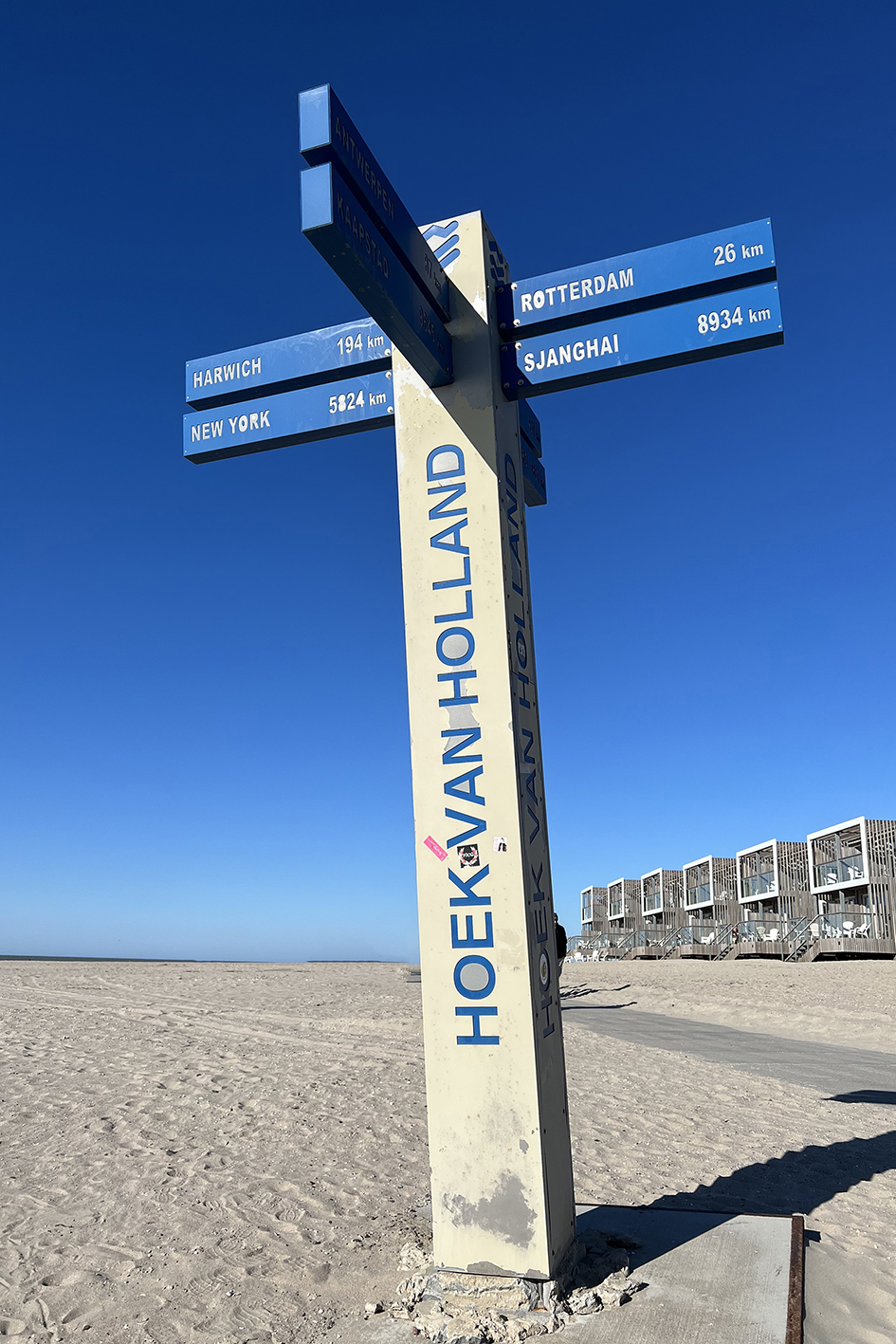 Rotterdam est encore à 26 kilomètres. On y va ! On commence à remonter le Rhin ! Premier arrêt au Maeslantkering, qui fait partie des gigantesques travaux du Delta (du Rhin et de la Meuse), entamés après les inondations catastrophiques de février 1953. Dans l'esprit de "Plus jamais ça !", Rijkswaterstaat (le ministère de l'eau) a barricadé la côte des Pays-Bas avec de gigantesques barrages. Depuis le sommet d'une colline artificielle, on peut admirer l'ampleur et l'ingéniosité du Maeslantkering. / Rotterdam is still 26 kilometers away. Let's go! We are starting to go up the Rhine! Our first stop is at the Maeslantkering, which is part of the gigantic works of the Delta (Rhine and Meuse), begun after the catastrophic floods of February 1953. In the spirit of "Never again!", Rijkswaterstaat (the Ministry of water) barricaded the coast of the Netherlands with gigantic dams. We climb to the top of an artificial hill, which allows us to see the scale and ingenuity of the Maeslantkering.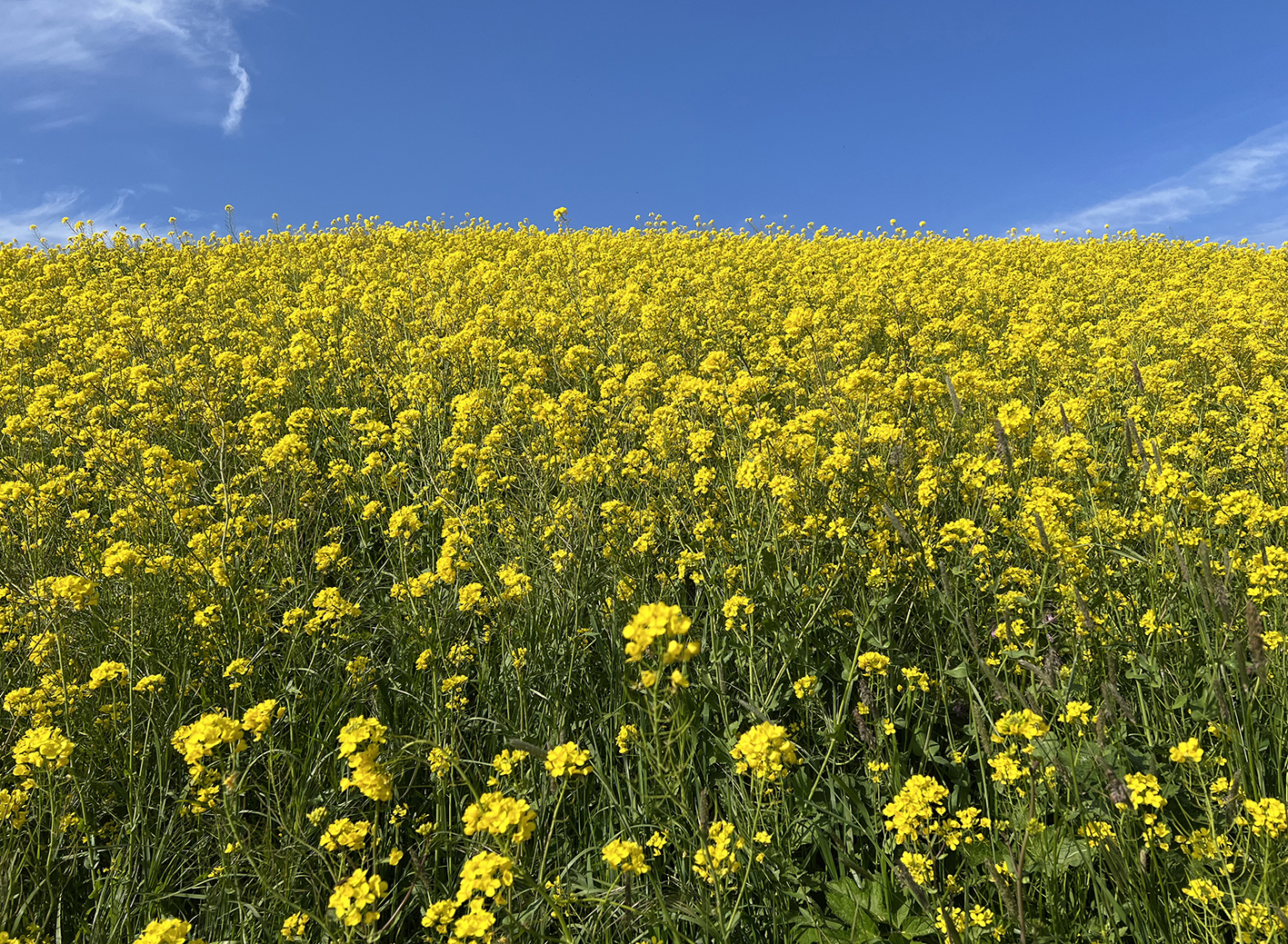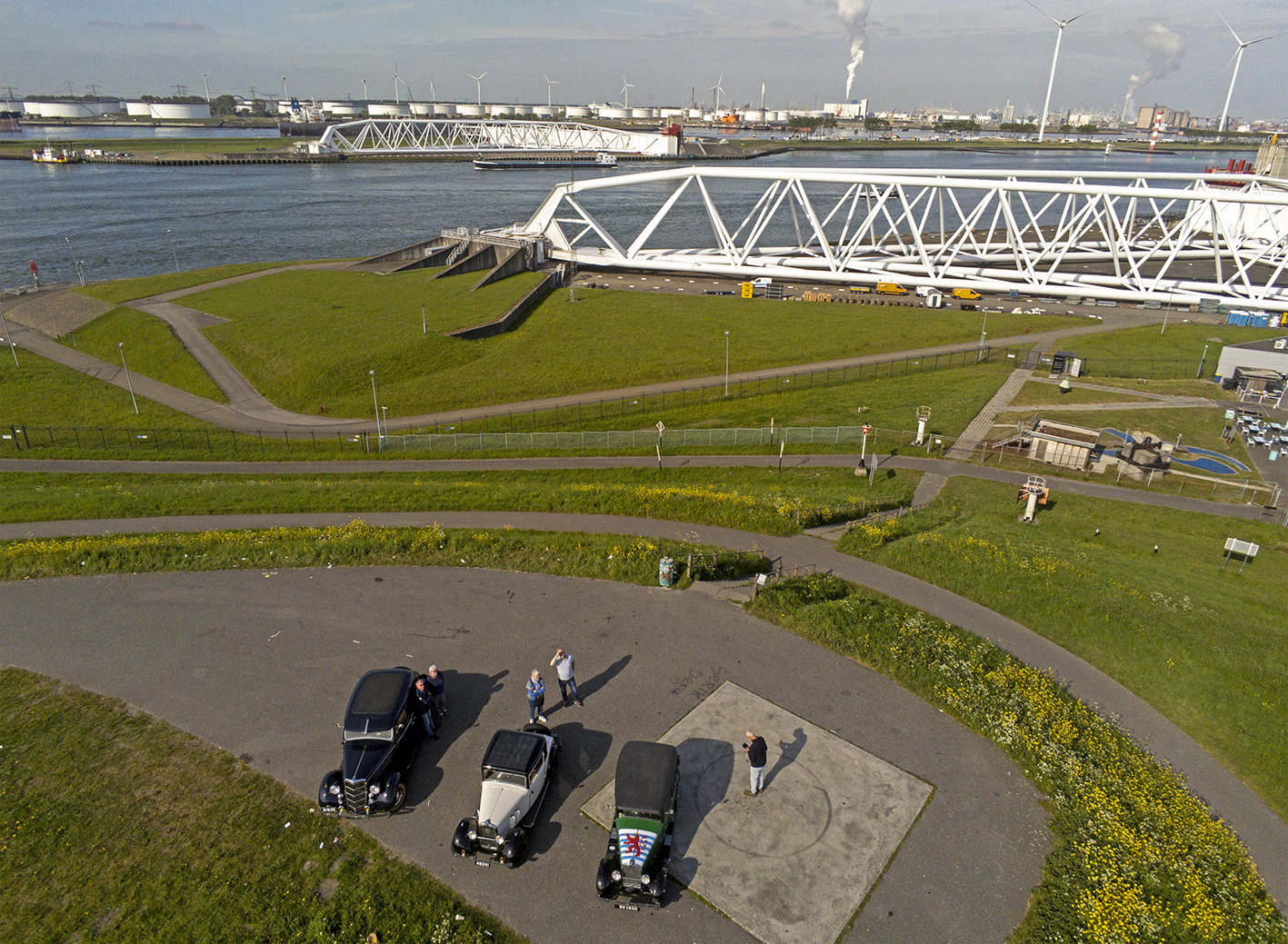 C'est l'une des plus grandes structures mobiles au monde, d'une longueur totale de 420 mètres et de 20 mètres de haut ; son fonctionnement est ordonné par un super-ordinateur, qui en fait le plus grand robot au monde. Le barrage consiste en deux portes monumentales. Lorsque le barrage est ouvert, les portes sont rangées sur la terre ferme. L'ordinateur décide automatiquement de la fermeture du barrage lors d'une marée haute imminente. Ceci arrive lorsque le niveau d'eau à Rotterdam dépasse la normale de plus de 3 mètres. Les portes se referment alors. / It is one of the largest mobile structures in the world with a total length of 420 meters and a height of 20 meters; its operation is ordered by a supercomputer, which makes it the largest robot in the world. The dam consists of two monumental gates. When the dam is open, the gates are stowed on dry land. The computer automatically decides to close the dam during an impending high tide. This happens when the water level in Rotterdam exceeds the normal level by more than 3 meters. The doors then close.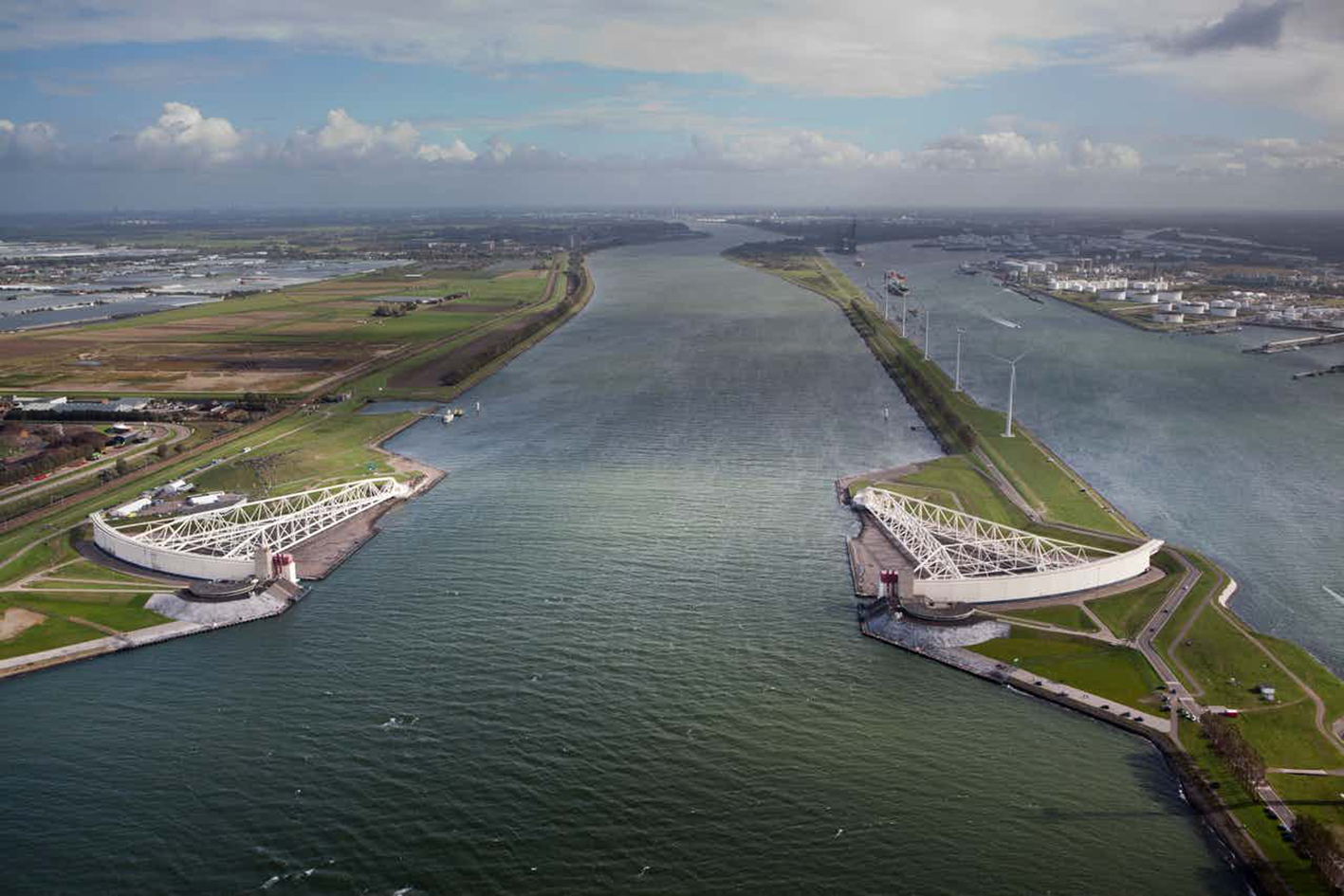 (Photo : Rijkswaterstaat)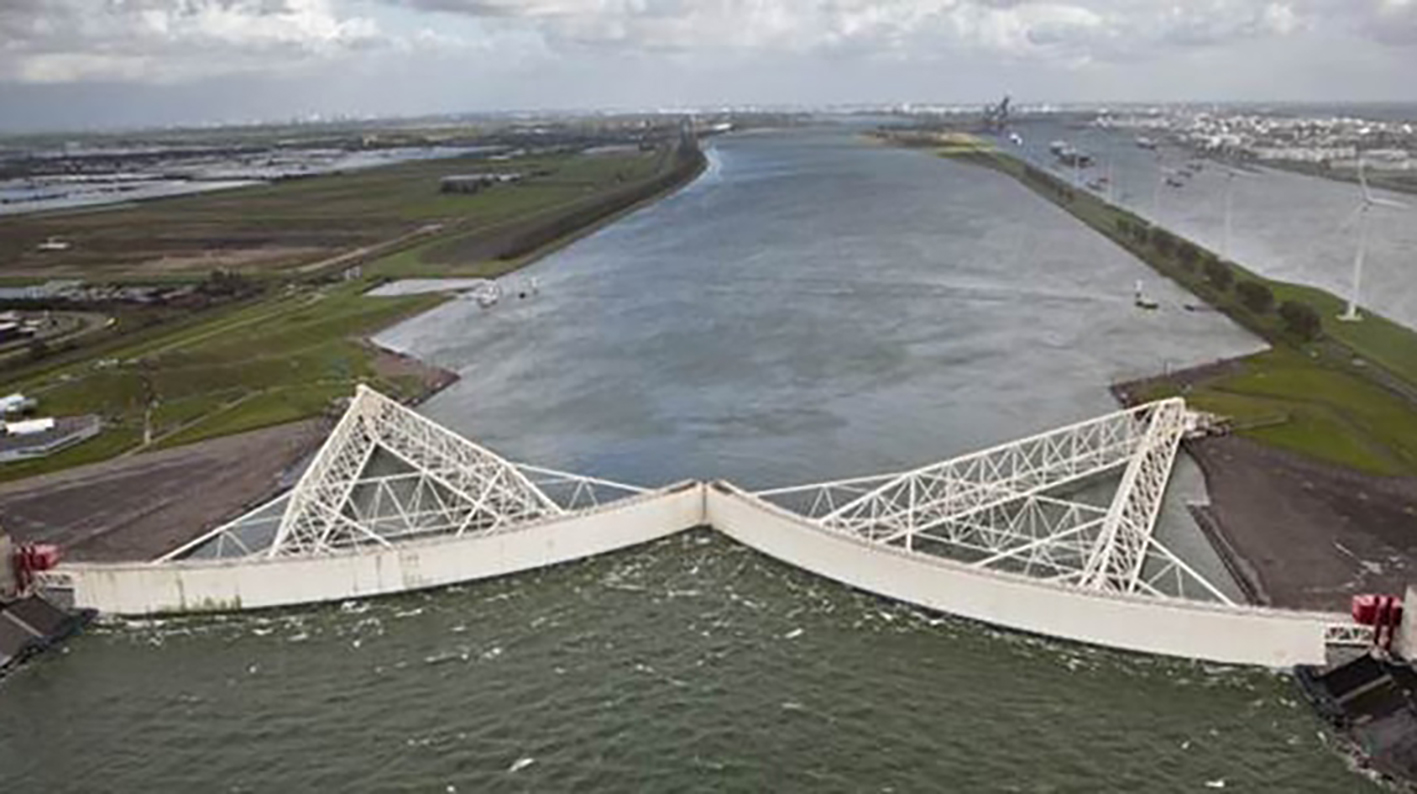 (Photo : Rijkswaterstaat)
Nous sommes accueillis par le responsable presse de l'ouvrage. Jeroen nous en explique le fonctionnement et nous fait visiter l'une des portes aux structures métalliques impressionnantes. / We are welcomed by the press officer of the dam. Jeroen explains how it works and shows us around one of the doors, whose metal structures are impressive.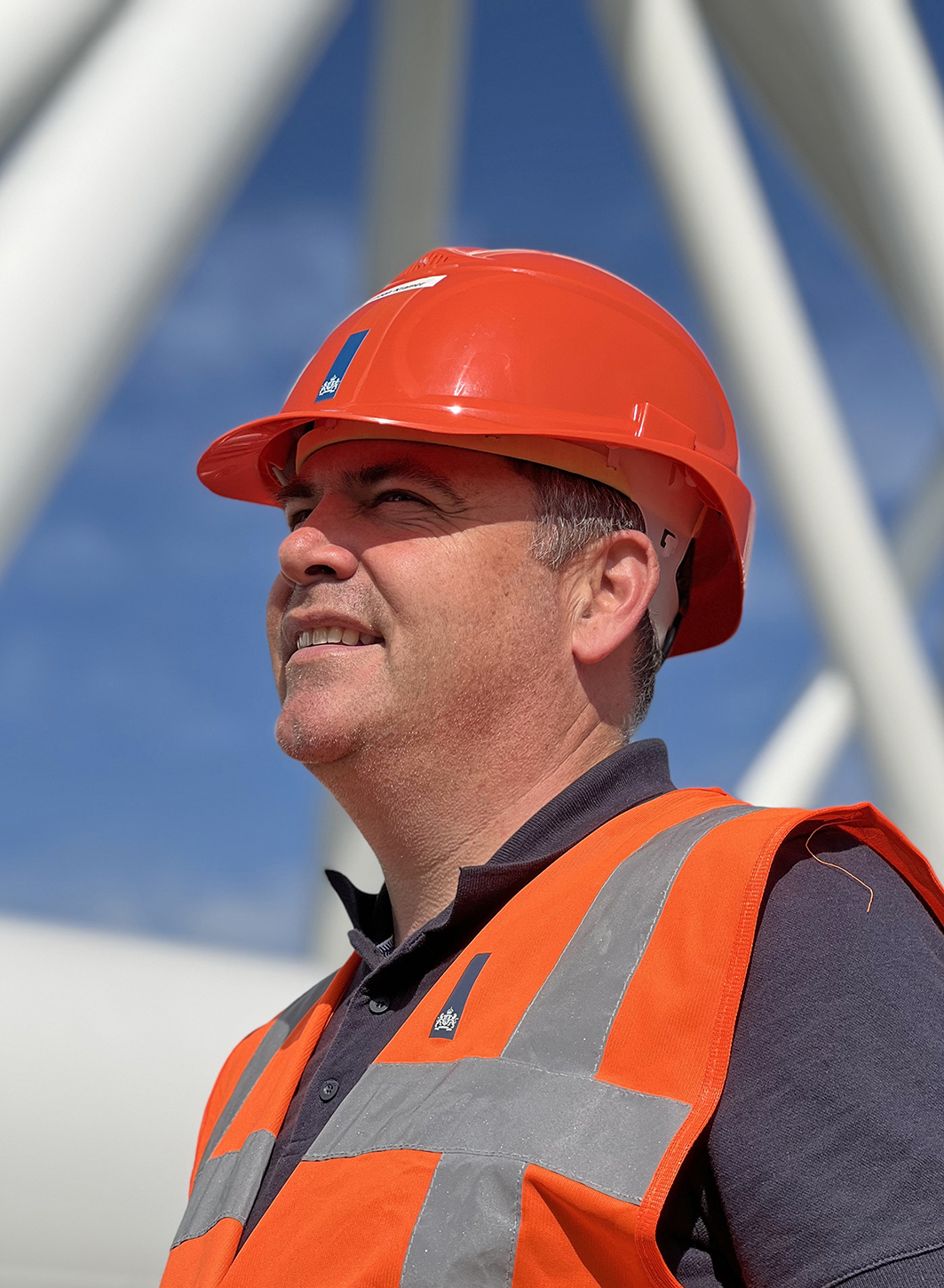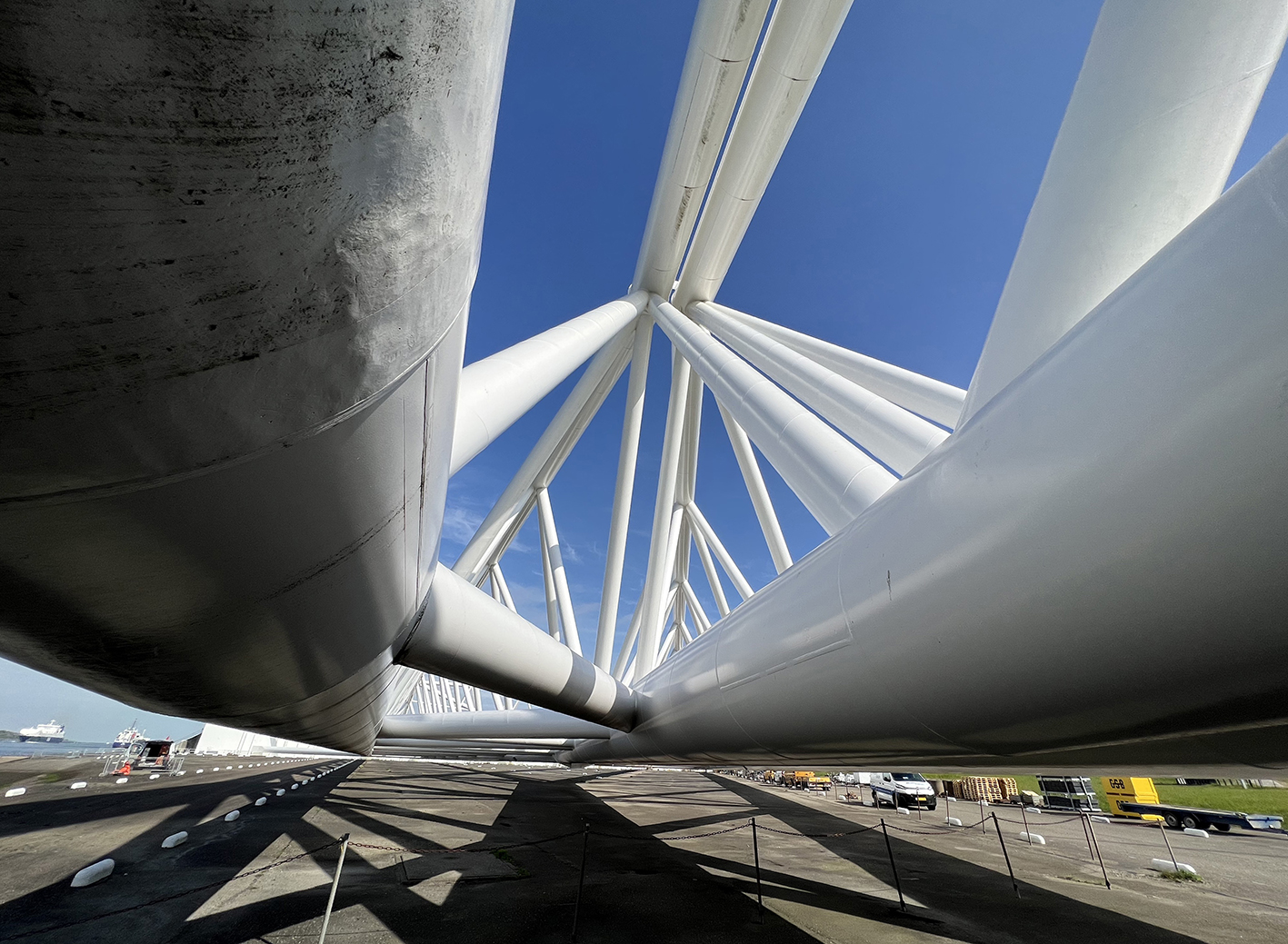 Temps de filer vers Rotterdam, où nous avons un rendez-vous important. La circulation est dense, ce qui met à rude épreuve les voitures et leurs conducteurs. Nous traversons le célèbre pont suspendu Érasme. Une vraie œuvre d'art ! / Time to go to Rotterdam, where we have an important meeting. Traffic is heavy, putting a strain on the cars and their drivers. We pass by the famous Erasmus Bridge, a suspension bridge that is also a work of art.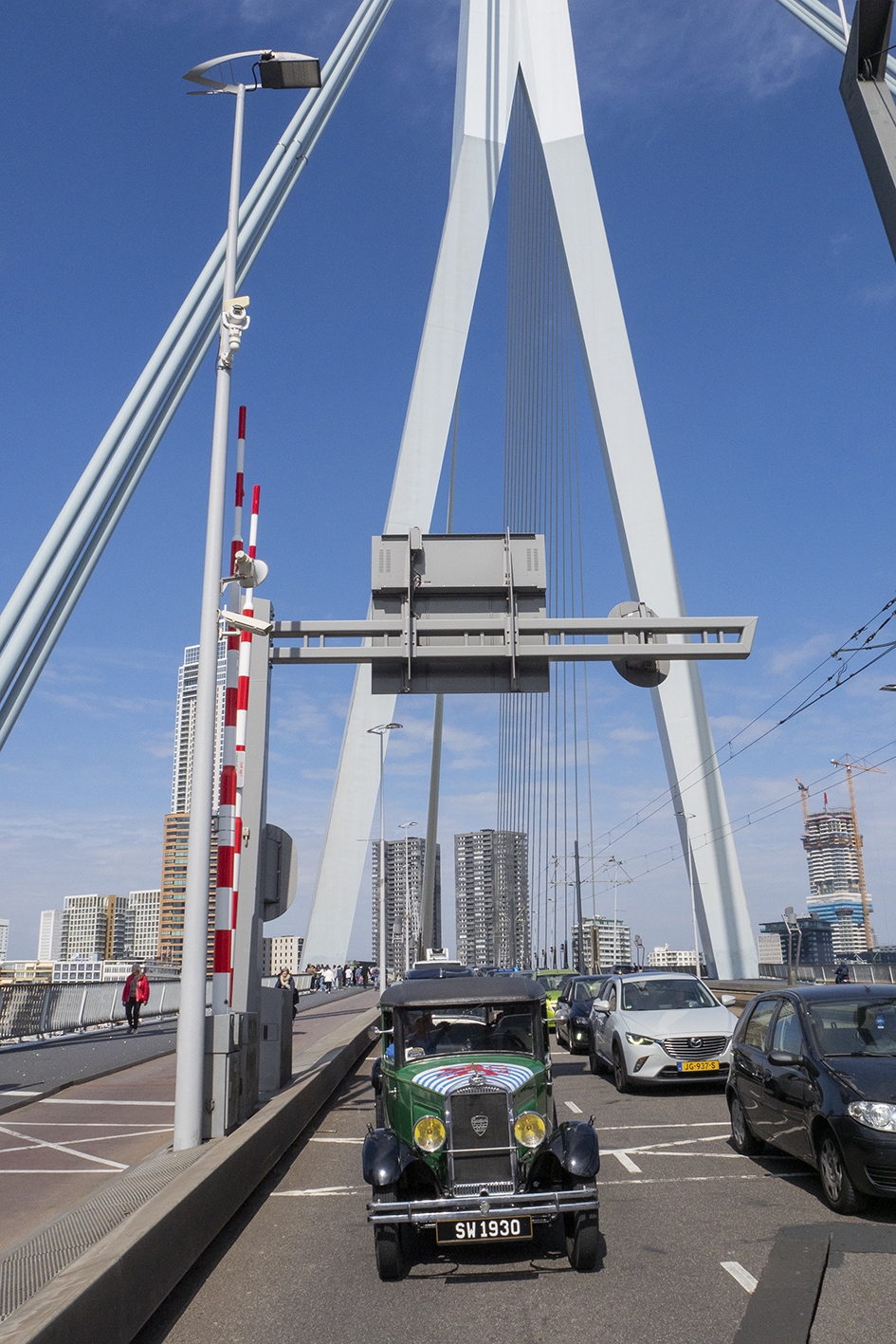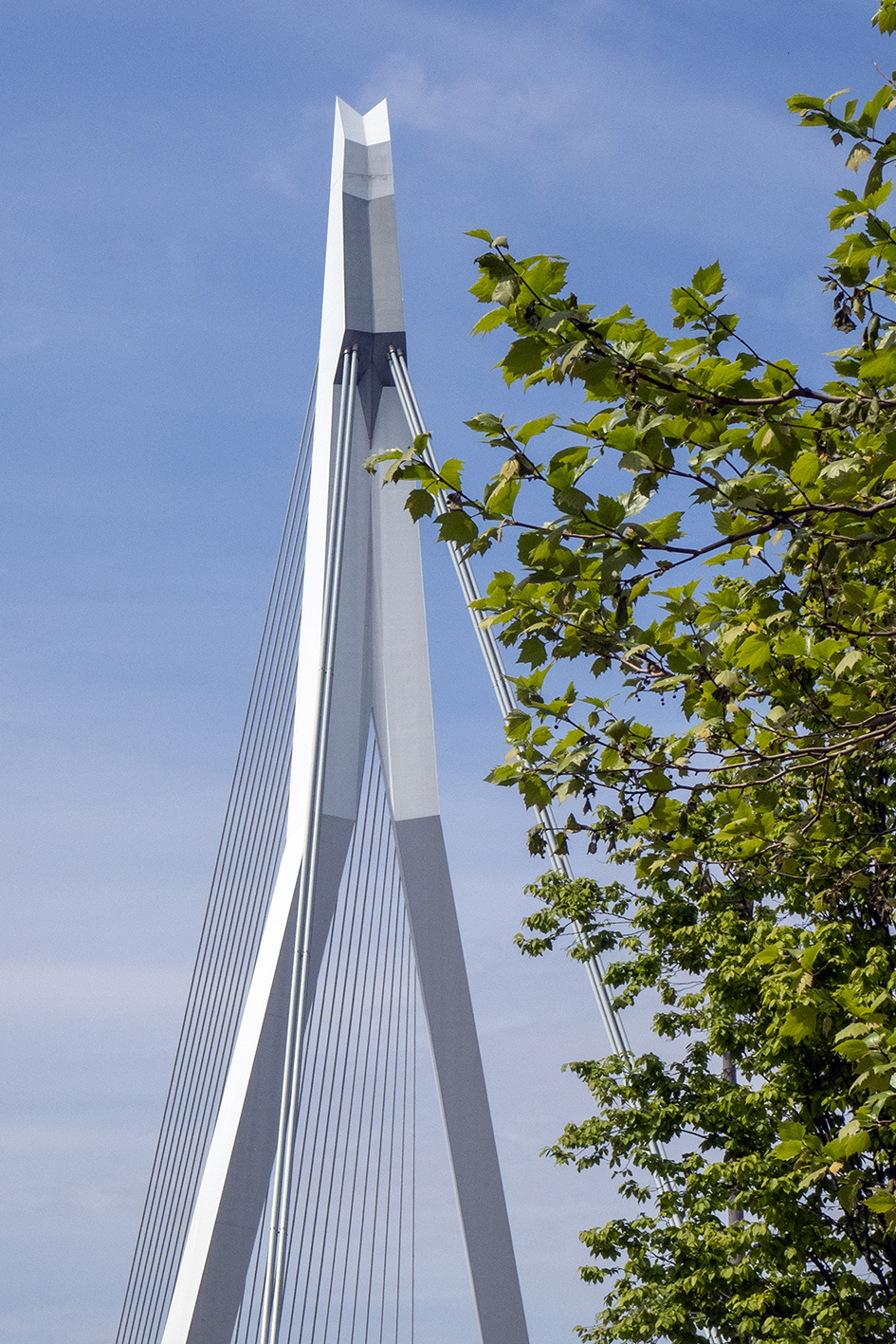 L'ouvrage porte le nom d'Érasme de Rotterdam (Desiderius Erasmus Roterodamus – 1466-1536), philosophe, humaniste et théologien néerlandais, considéré comme l'une des figures majeures de la culture européenne (d'où le Programme Erasmus pour promouvoir les échanges d'étudiants et d'enseignants entre les universités, les grandes écoles européennes et des établissements d'enseignement à travers le monde. / The bridge bears the name of Erasmus of Rotterdam (Desiderius Erasmus Roterodamus – 1466-1536), Dutch philosopher, humanist and theologian, considered one of the major figures of European culture (hence the Erasmus Program to promote exchange of students and teachers between universities, major European schools and educational establishments throughout the world.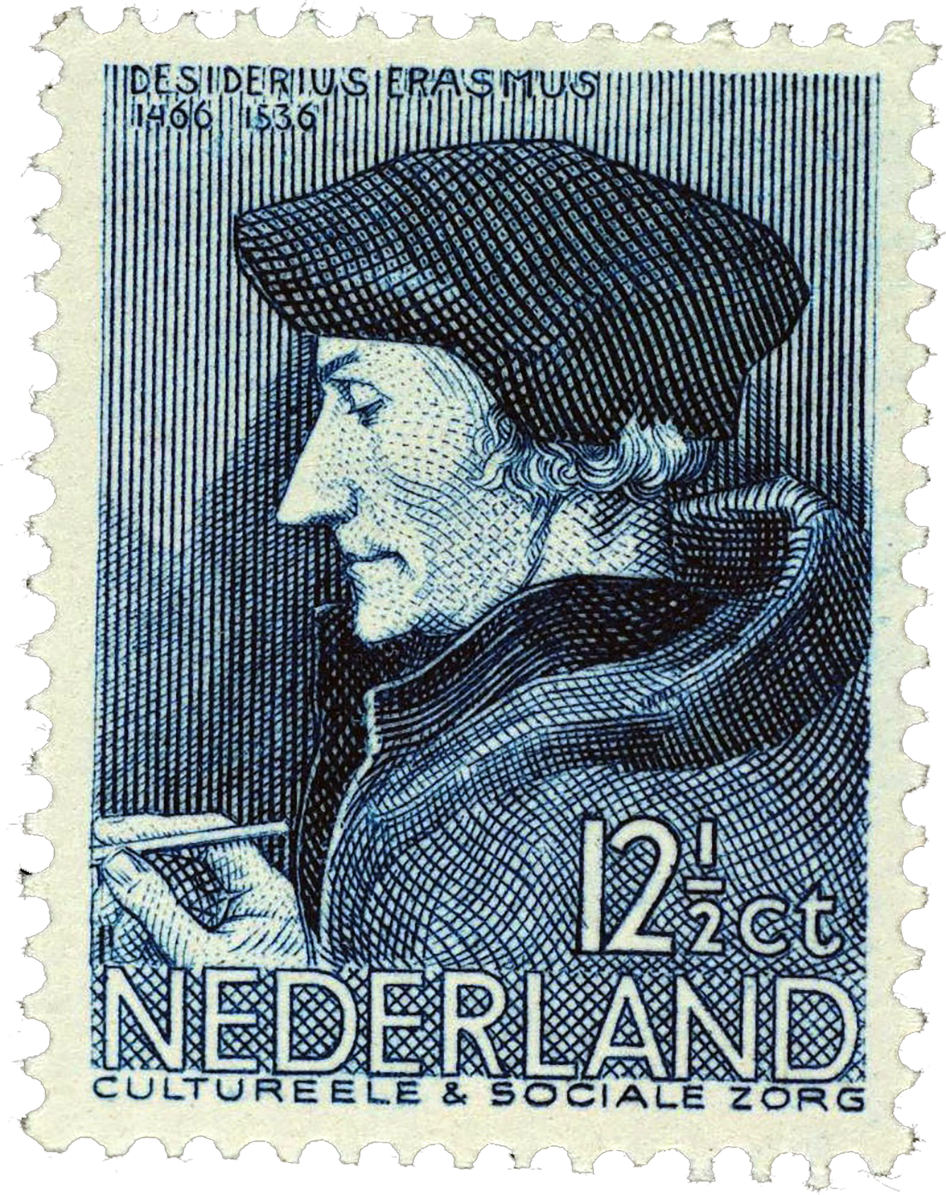 Au paquebot "s.s. Rotterdam" nous sommes accueillis par Klaas, président du comité de sauvegarde du patrimoine historique de ce bateau à vapeur, le dernier d'une lignée de bateaux de luxe construit à Rotterdam par la "Rotterdamse Droogdok Maatschappij" entre 1956 et 1959. C'est le plus grand paquebot réalisé aux Pays-Bas. Long de 238 mètres, il a été conçu pour accueillir 1456 passagers et être servi par 776 membres d'équipage. C'est le dernier des paquebots commandés par la compagnie néerlandaise Holland-Amerika Lijn (HAL). / We arrive at the liner "s.s. Rotterdam", where we are welcomed by Klaas, president of the committee for the preservation of the historical heritage of this steamer, the last of a line of luxury boats built in Rotterdam by the "Rotterdamse Droogdok Maatschappij" between 1956 and 1959. It is the largest liner made in the Netherlands. 238 meters long, it was designed to accommodate 1,456 passengers and be served by 776 crew members. It is the last of the liners ordered by the Dutch company Holland-Amerika Lijn (HAL).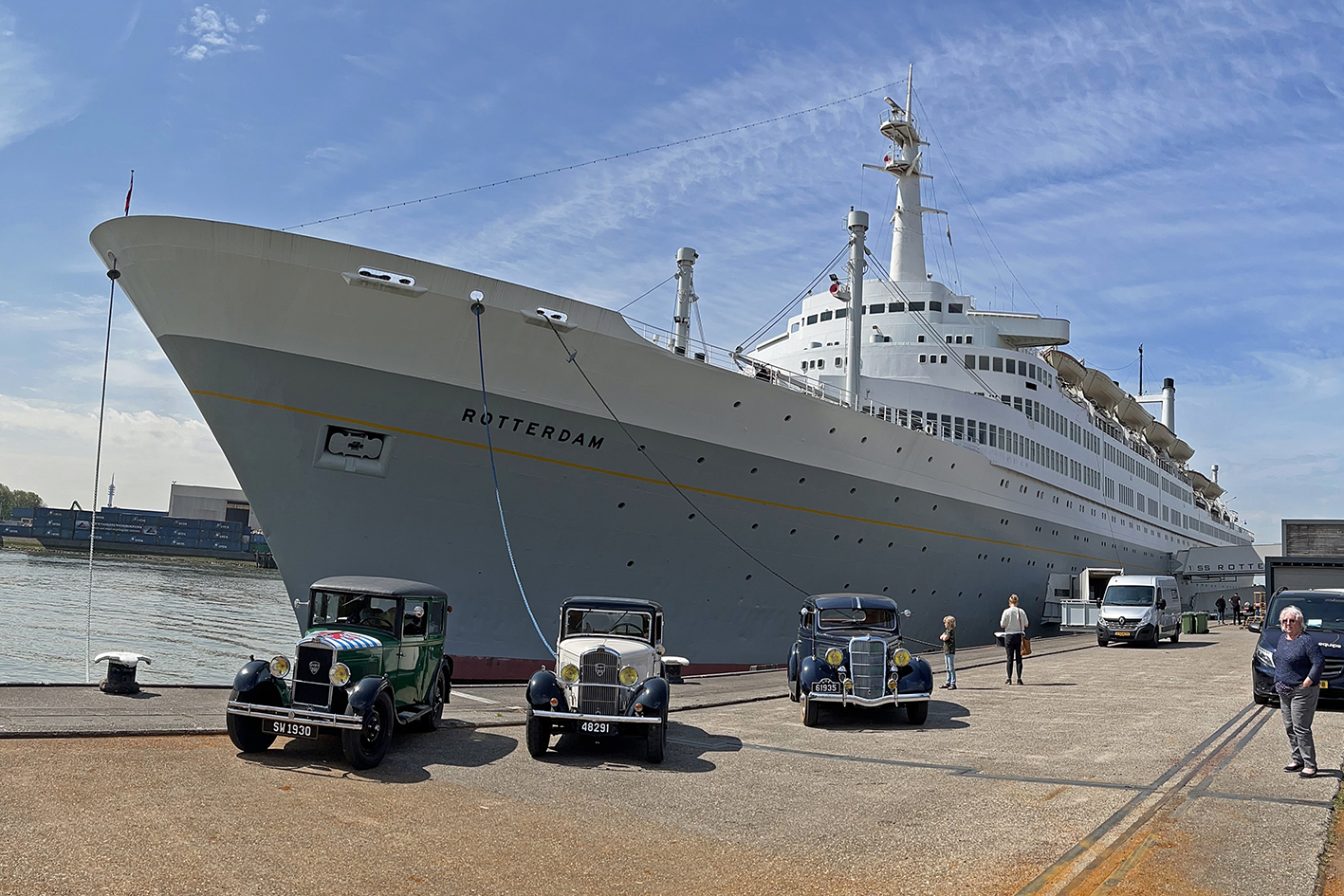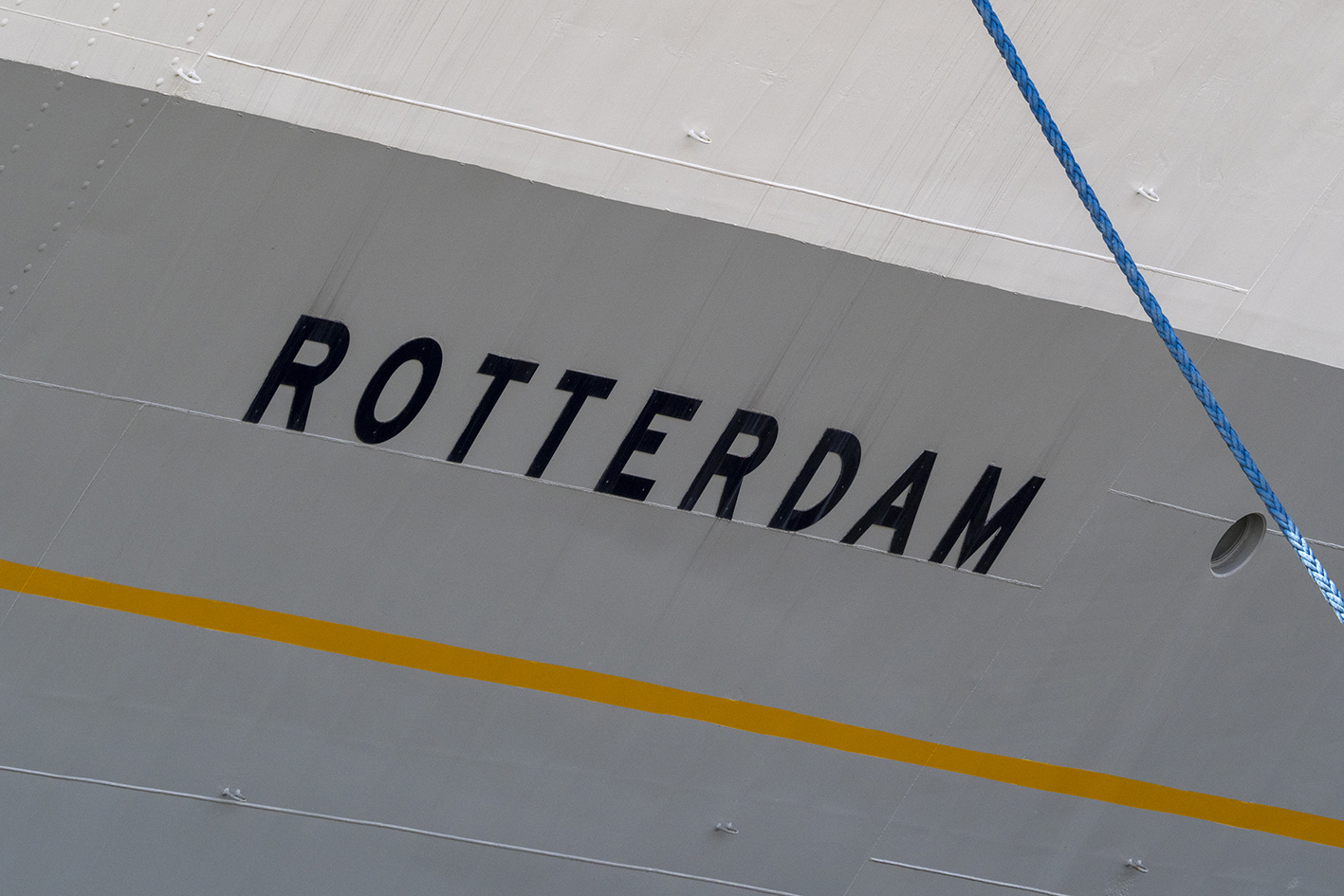 À sa construction, les différentes parties du navire étaient dotées d'œuvres d'art divers : peintures, sculptures, mosaïques, vitraux… L'une de ces œuvres a été réalisée par mon père : un ensemble d'inclusion sous plastique (animaux divers). Je me souviens l'avoir accompagné pour la mise en place de l'ouvrage. J'avais alors 12 ans. Quelle émotion de m'y retrouver 63 ans plus tard ! / At the time, the different parts of the ship were adorned with various works of art: paintings, sculptures, mosaics, stained glass… One of these works was made by my father: a set of plastic inclusions (with various animals). I remember having accompanied dad for the installation of the work. I was 12 at the time. What an emotion to be back here 63 years later!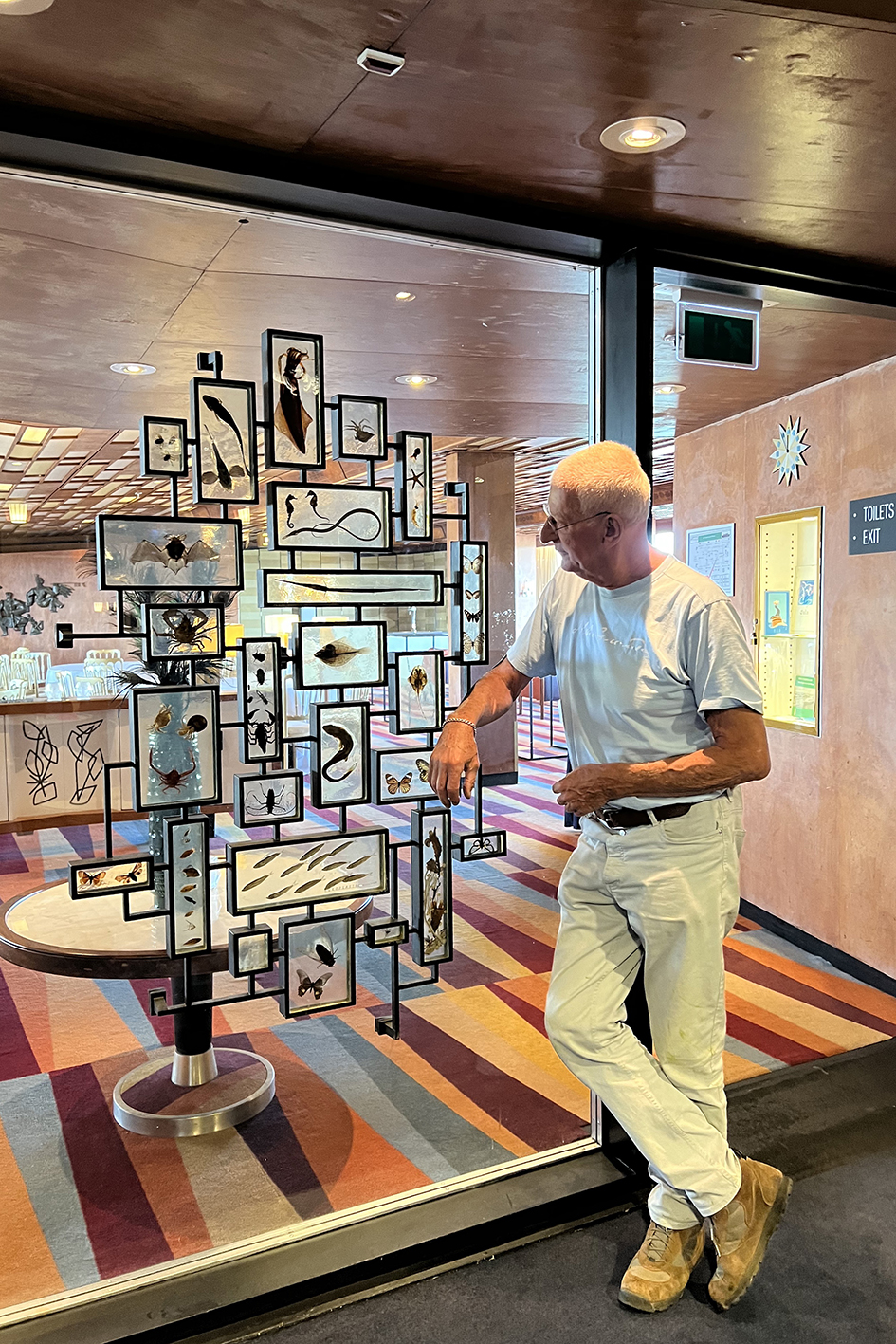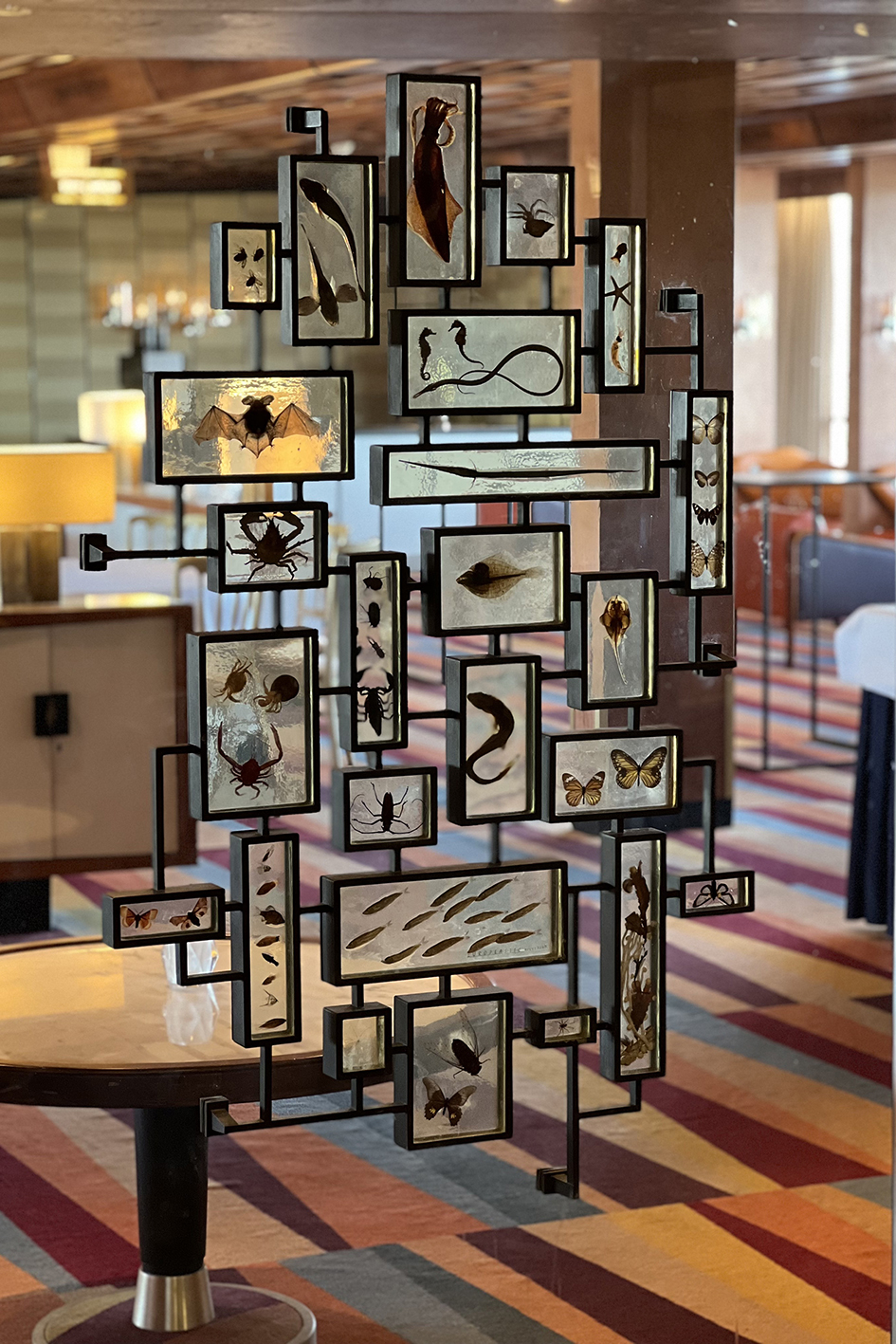 Après la visite (salons, salle des machines…), nous prenons congé de Klaas. Avec John, on effectue un dernier contrôle de la roue arrière gauche. Le bricolage d'hier semble tenir… mais pour combien de temps ? / After the visit (saloons, machine room…), we take our leave of Klaas. With John, we carry out a final check of the left rear wheel. Yesterday's repair seems to hold. But for how long ?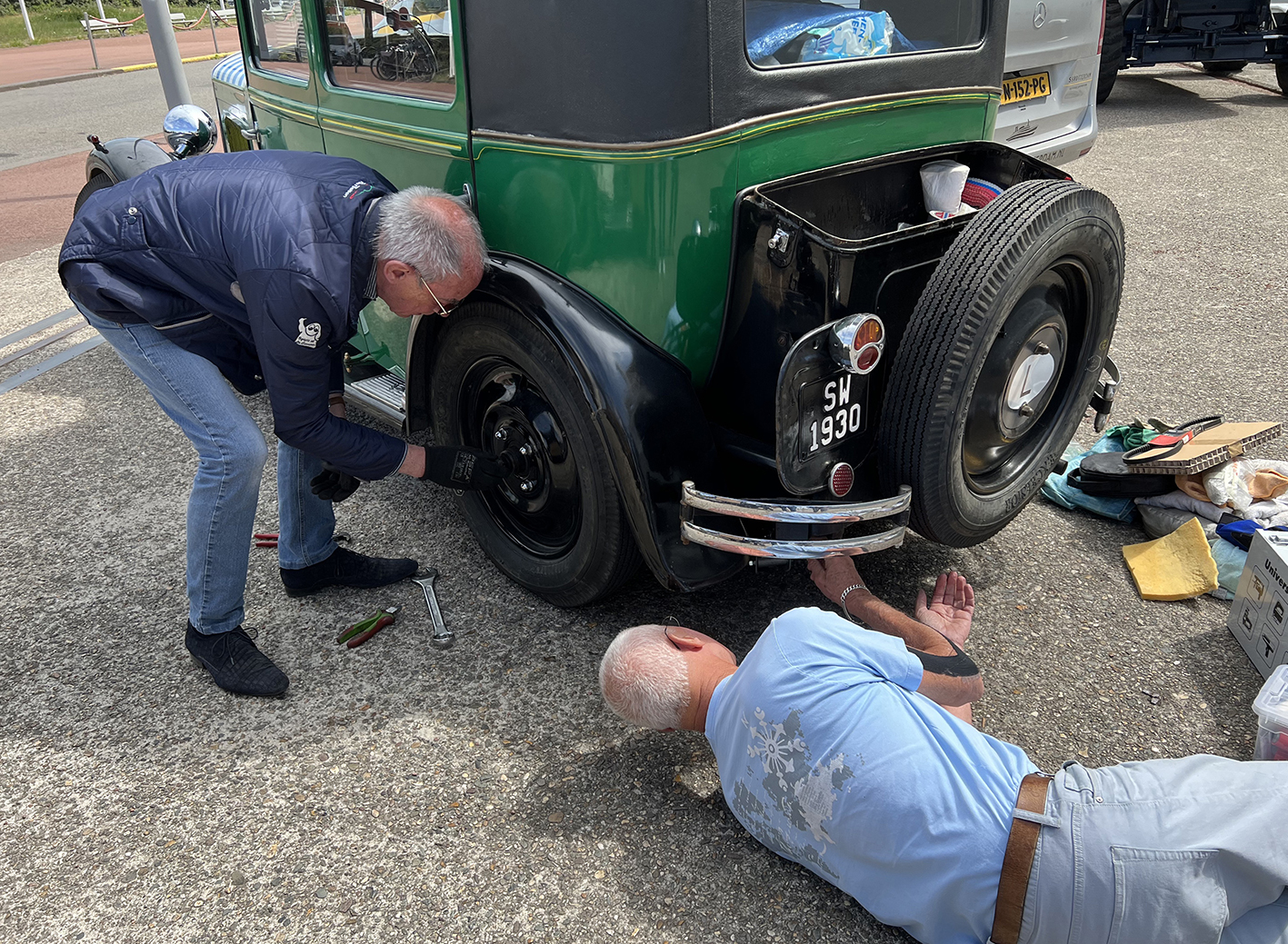 Pour Jean-Claude, John et Maggy, c'est le moment de faire demi-tour pour regagner le Luxembourg. À partir de maintenant, Marie-Xavier, «La Charmante» et moi (et le passager clandestin, bien sûr) sommes seuls pour le reste du voyage. Encore des milliers de kilomètres à parcourir. Comment cela va-t-il se passer ? / For Jean-Claude, John and Maggy, it's time to turn around and drive back to Luxembourg. From now on, Marie-Xavier, "La Charmante" and I (and the stowaway, of course) are alone for the rest of the trip. Still thousands of kilometers to go. What is in store for us?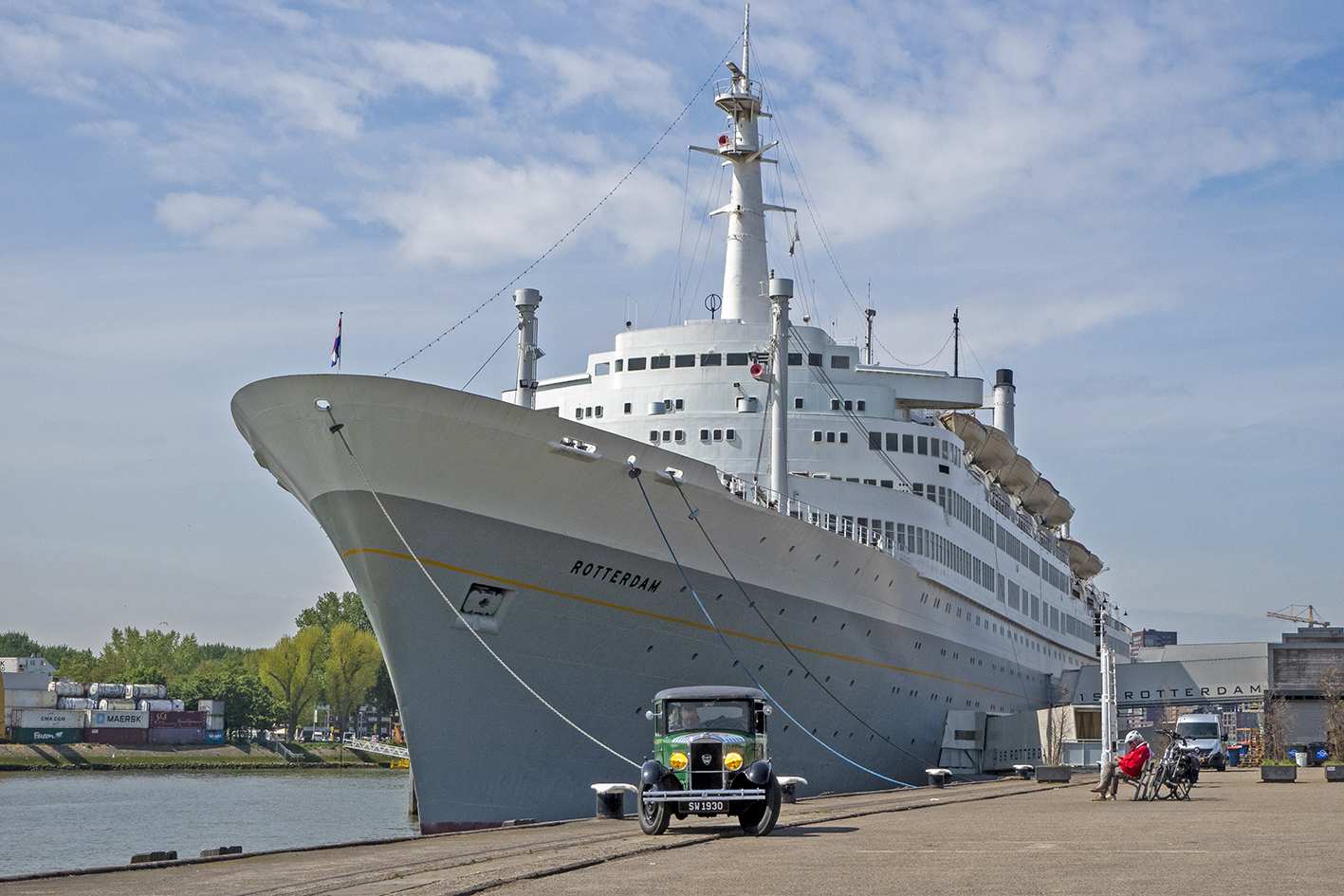 Nous traversons le centre-ville de Rotterdam.  Bâtiments modernes, puisque le vieux centre a été bombardé et entièrement détruit par la Luftwaffe le 14 mai 1940, durant la bataille des Pays-Bas de la Seconde Guerre mondiale. / We drive through the city center of Rotterdam. Modern buildings, since the old center was bombed and completely destroyed by the Luftwaffe on May 14, 1940, during the Battle of the Netherlands in World War II.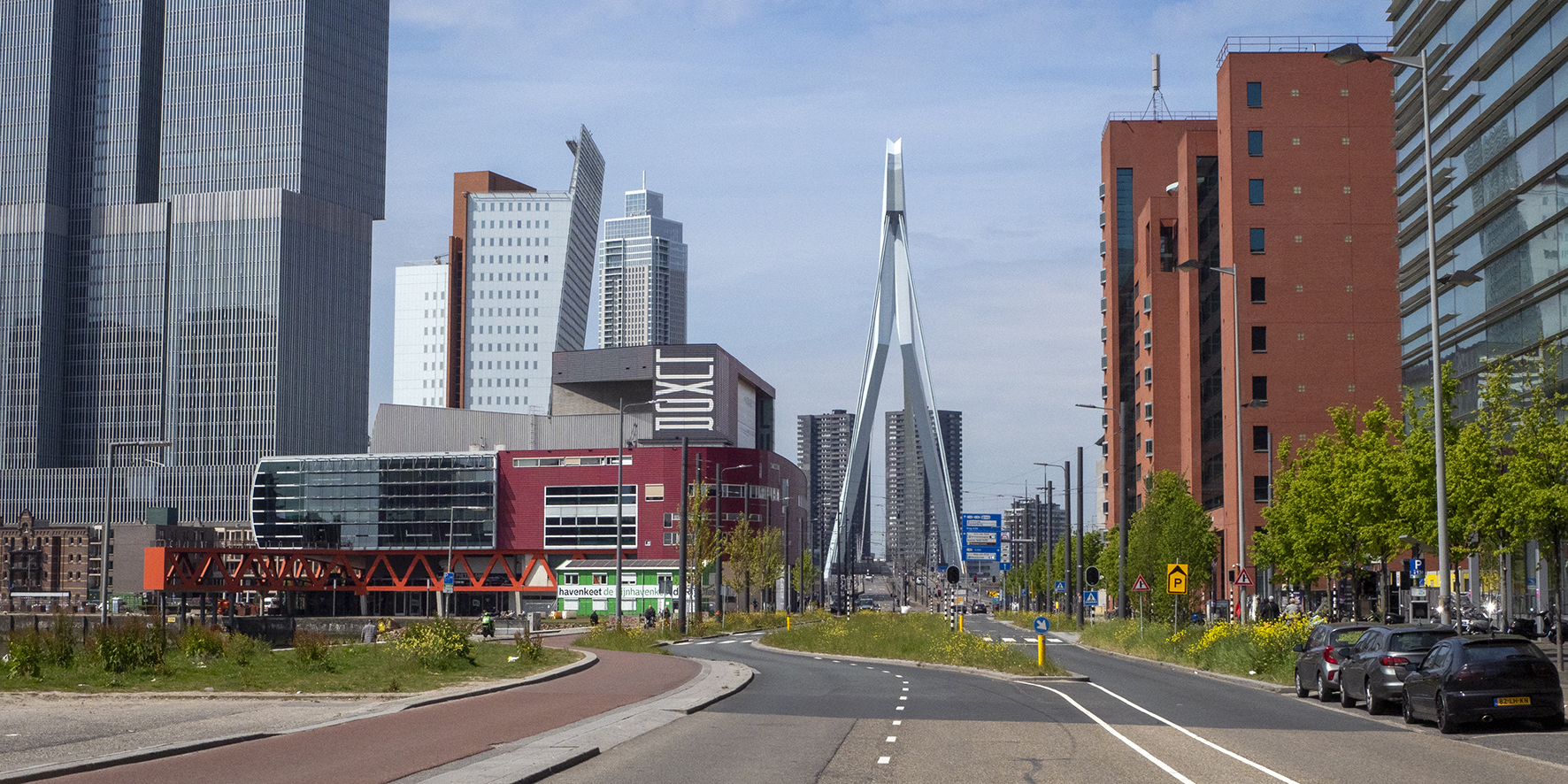 Le Hef est un ancien pont-levis ferroviaire, situé sur le Koningshaven à Rotterdam, entre l'île Noordereiland et l'arrondissement Feijenoord. Cet ouvrage d'art, datant de 1927, était utilisé sur la ligne ferroviaire Bréda-Rotterdam. / The Hef is a former railway lift bridge, located on the Koningshaven in Rotterdam, between the island Noordereiland and the district Feijenoord. This construction, which dates from 1927, was used on the Breda-Rotterdam railway line.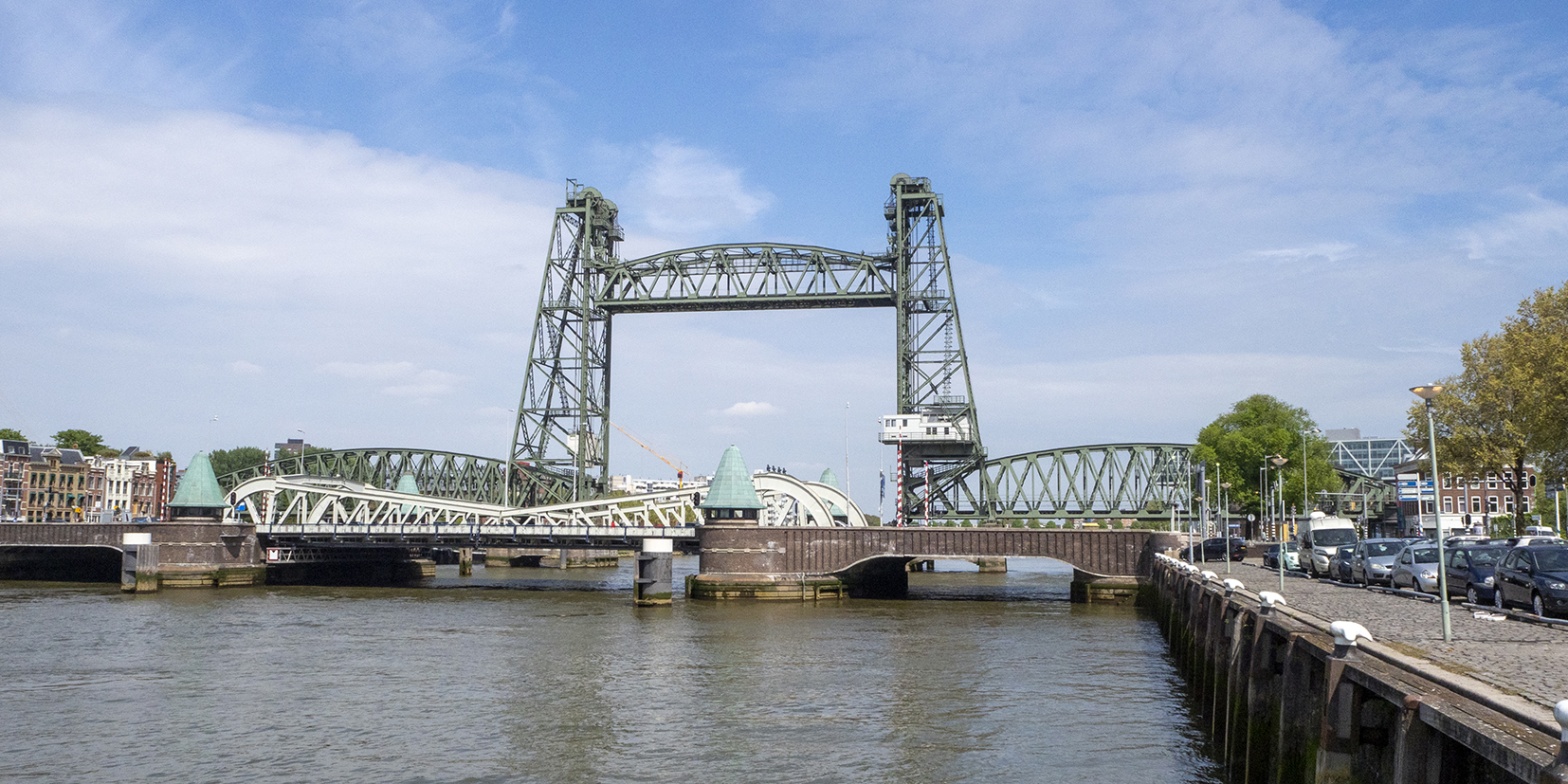 À ses côtés se trouve le pont basculant Koninginnebrug (le pont de la reine), pont ä deux volets mobiles en acier riveté. Dans ses caves se trouvent des contrepoids de 800 tonnes chacun. Le pont date de 1929, la même année où la Peugeot 201 vit le jour. / Right next to it is the Koninginnebrug (Queen's Bridge) tilting bridge, a bridge with two movable riveted steel parts. In the cellars of the bridge are located counterweights of 800 tons each. The bridge dates from 1929, the same year the Peugeot 201 was born.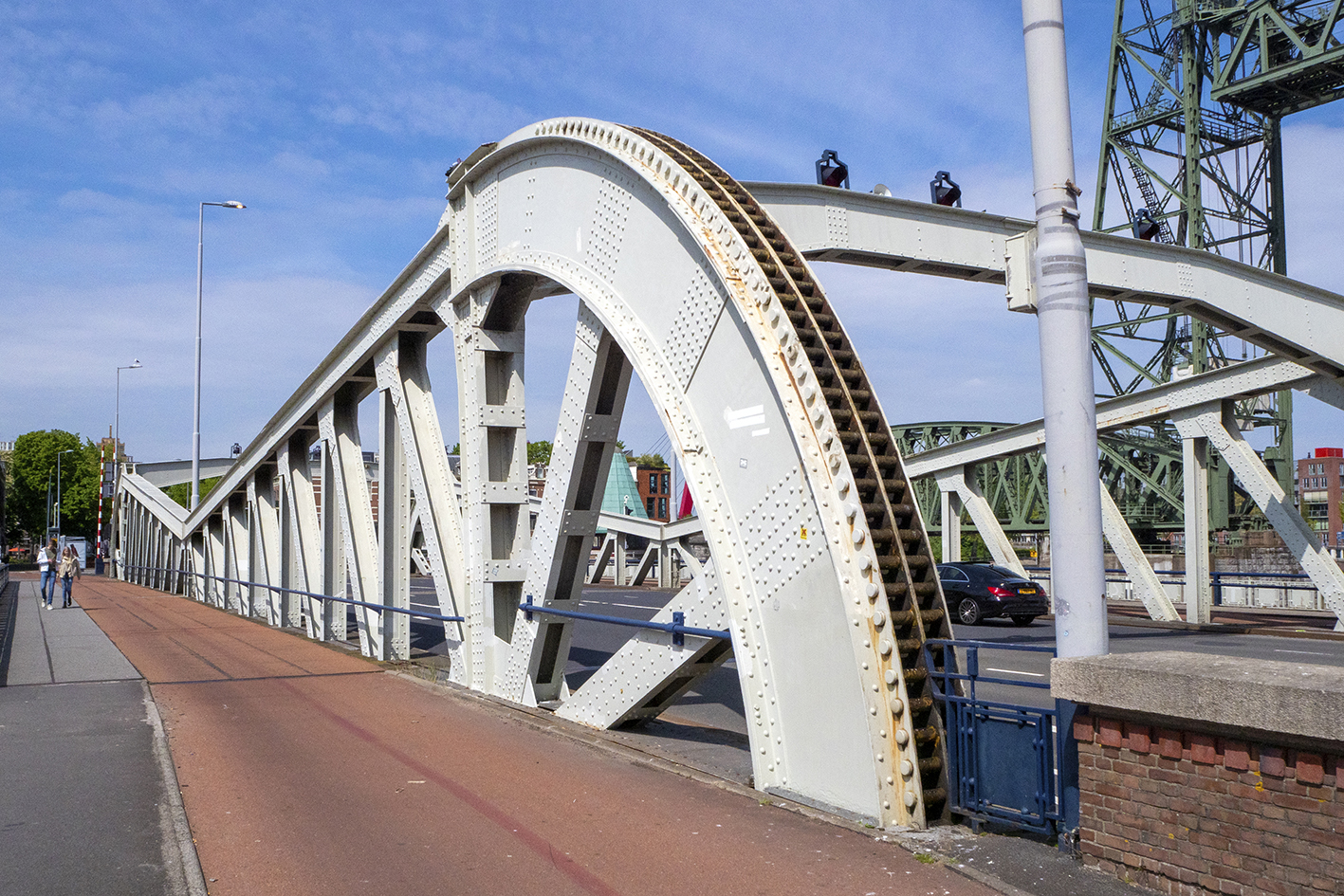 Autre arrêt obligatoire devant l'ancien terminal du Holland-Amerika Lijn, maintenant Hôtel New York. Petite plongée dans l'histoire :
1872 Ouverture du Nieuwe Waterweg, la connexion avec la mer du Nord. Rotterdam est alors à la fois port fluvial et maritime, connectant l'industrie de la Ruhr au reste du monde.
1873 Fondation de la Nederlandsch-Amerikaansche Stoomvaart Maatschappij (NASM), qui devient Holland-Amerika Lijn en 1896.
Dans les années 1950, Rotterdam est le plus grand port mondial. Aujourd'hui encore, il reste le plus grand port d'Europe.
Plus de 3 millions de passagers embarquèrent ici pour l'Amérique. Mais en raison de la concurrence croissante de l'aviation, la HAL décide en 1971 de mettre fin au service vers New York et se concentre davantage sur les croisières. / Another mandatory stop is in front of the former Holland-Amerika Lijn terminal, now Hotel New York. A little history:
1872 Opening of the Nieuwe Waterweg, the connection with the North Sea. Rotterdam was then both a river and sea port, connecting the Ruhr industry to the rest of the world.
1873 Foundation of the Nederlandsch-Amerikaansche Stoomvaart Maatschappij (NASM), which becomes Holland-Amerika Lijn in 1896.
In the 1950s, Rotterdam was the world's largest port. Even today, it is the largest port in Europe.
More than 3 million passengers embarked here for America. But due to increasing competition from aviation, HAL decided in 1971 to end service to New York and focus more on cruises.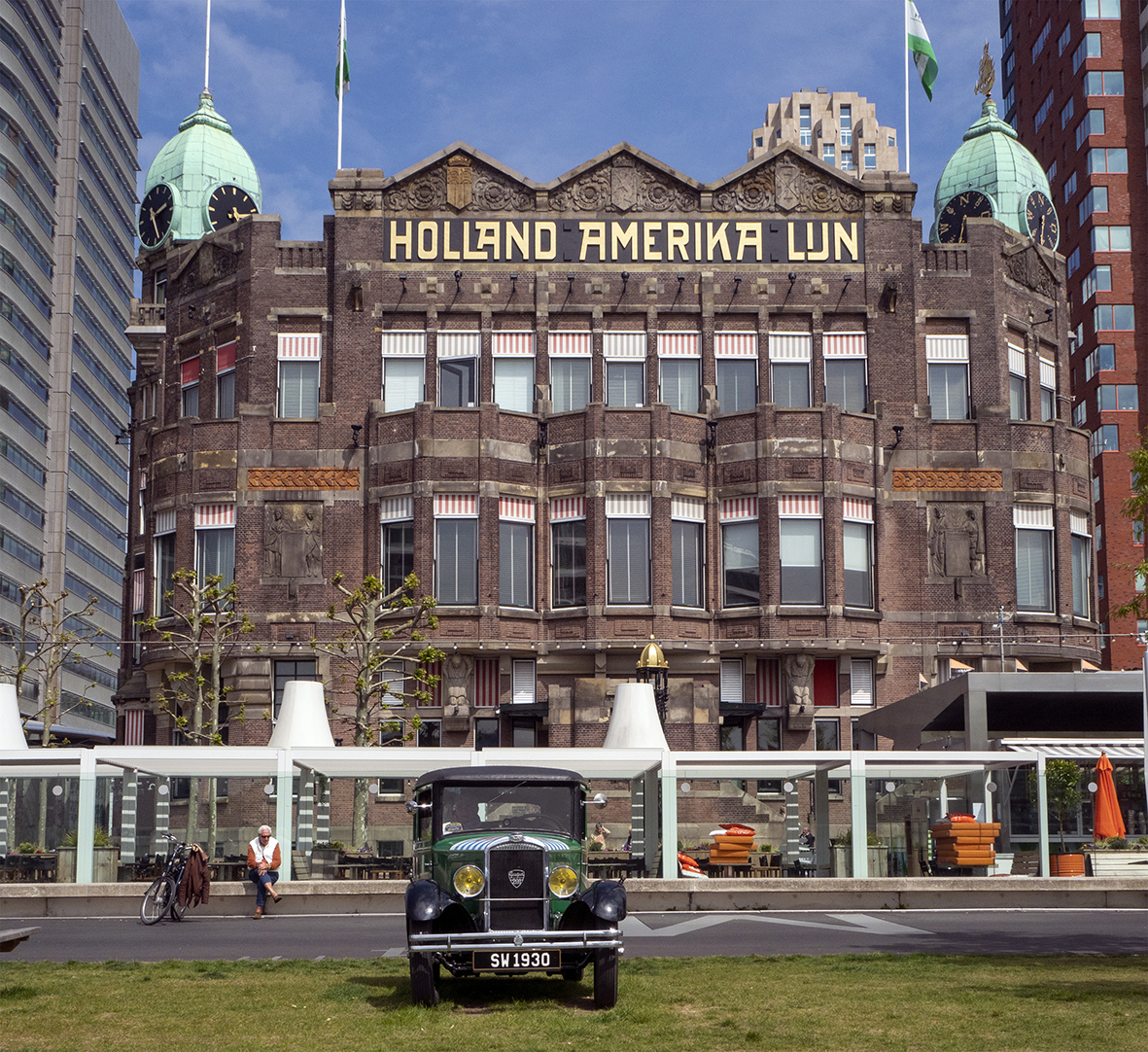 En 1953 fut dévoilé la statue "La ville détruite", œuvre du sculpteur russe Ossip Zadkine (1890-1967), représentant un homme au cœur arraché, tout comme c'était le cas pour Rotterdam lors du bombardement de 1940. / In 1953, the statue "The Destroyed City" was unveiled, the work of Russian sculptor Ossip Zadkine (1890-1967). It shows a man with his heart torn out, just as was the case for Rotterdam during the bombing of 1940.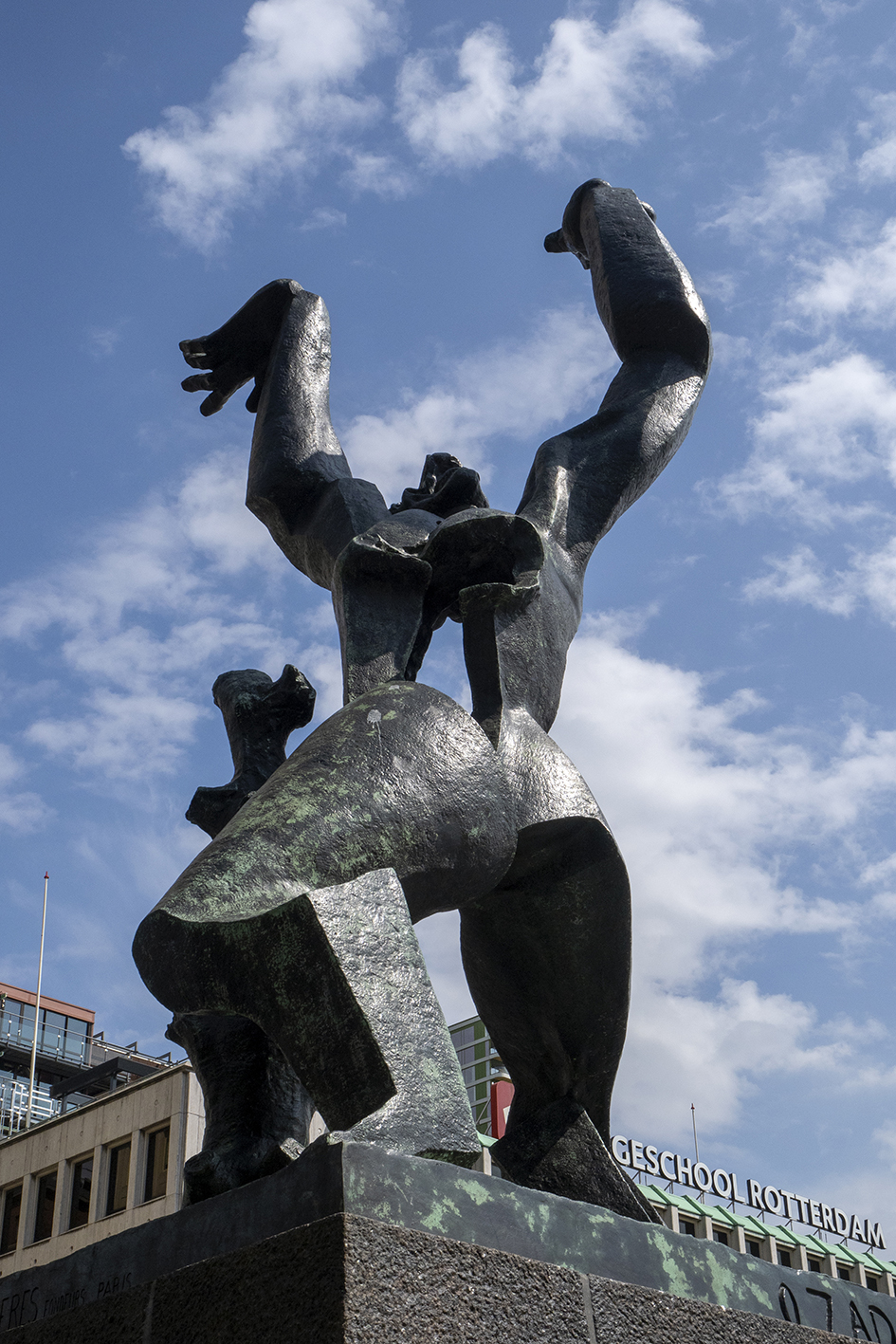 «La Charmante» parcourt vaillamment les rues du centre-ville.  / "La Charmante" valiantly roams the streets of the city center.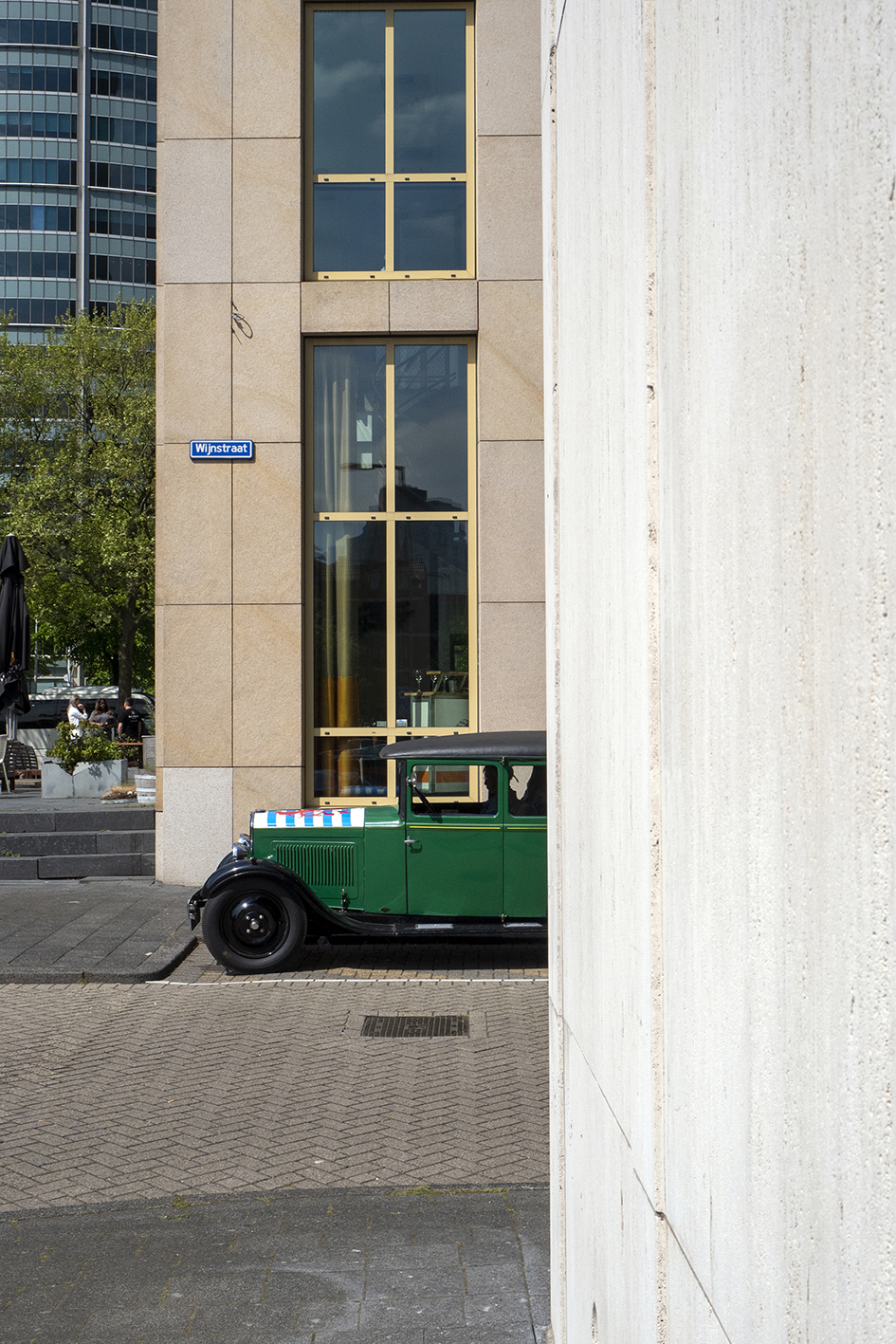 D'anciennes installations portuaires (phare, bateau-phare, grues, ancres, bites d'amarrage…) rappellent le bon vieux temps du port. / Old port facilities (lighthouse, lightship, cranes, anchors, mooring cocks, etc.) recall the good old days of the harbour.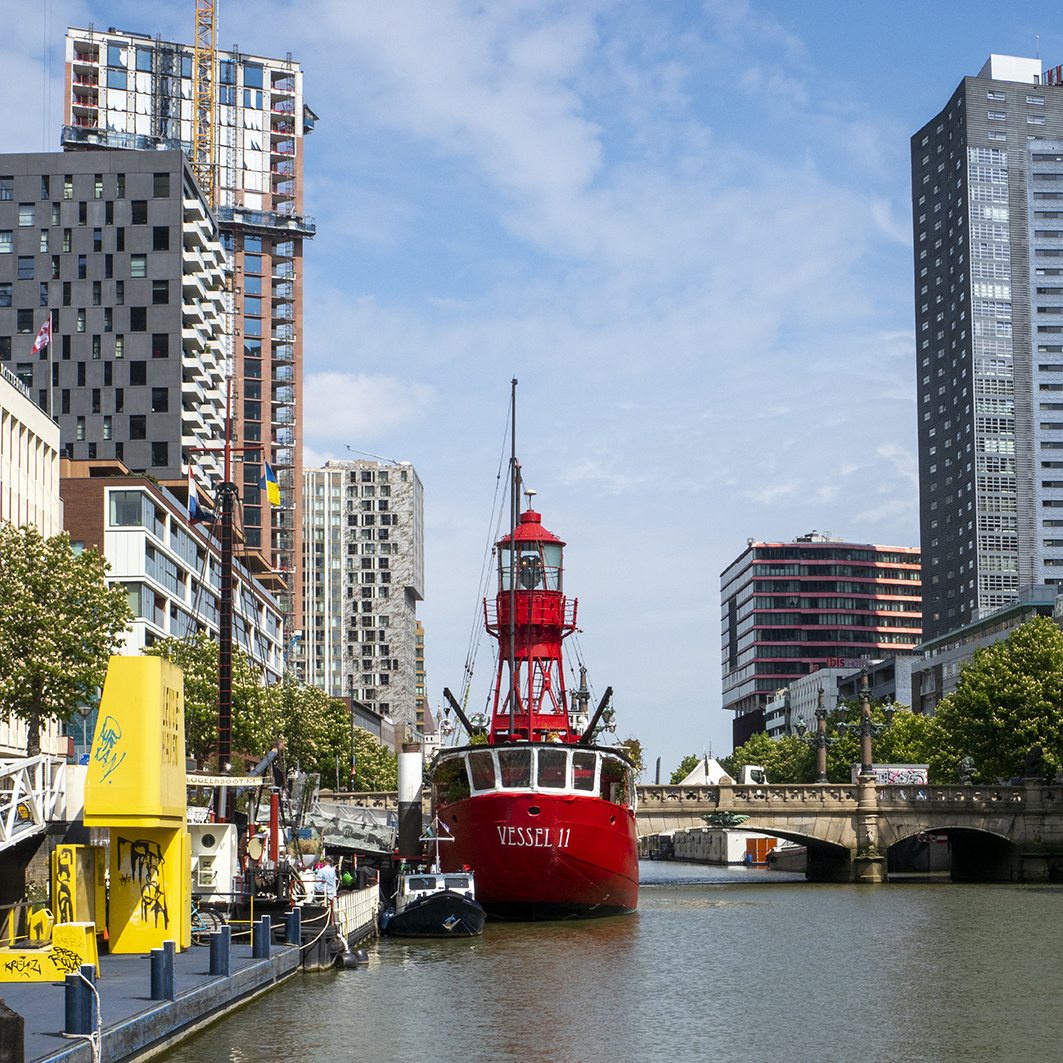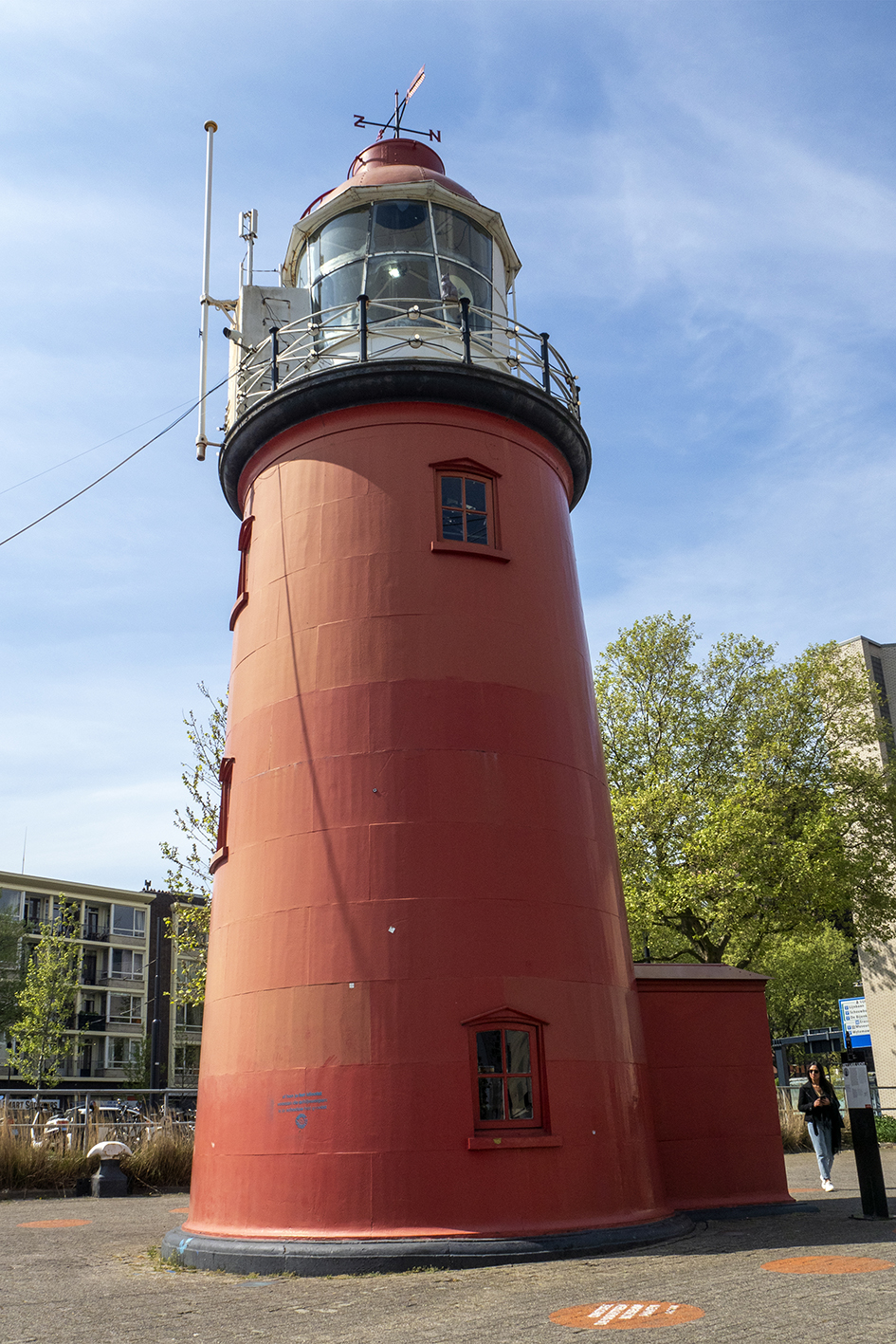 Suspendu sous une vieille grue à vapeur, une caisse contenant une statue de cheval montre comment le bétail était hissé à bord des bateaux. / Suspended from an old steam crane, a crate containing a statue of a horse shows how cattle were hoisted aboard ships.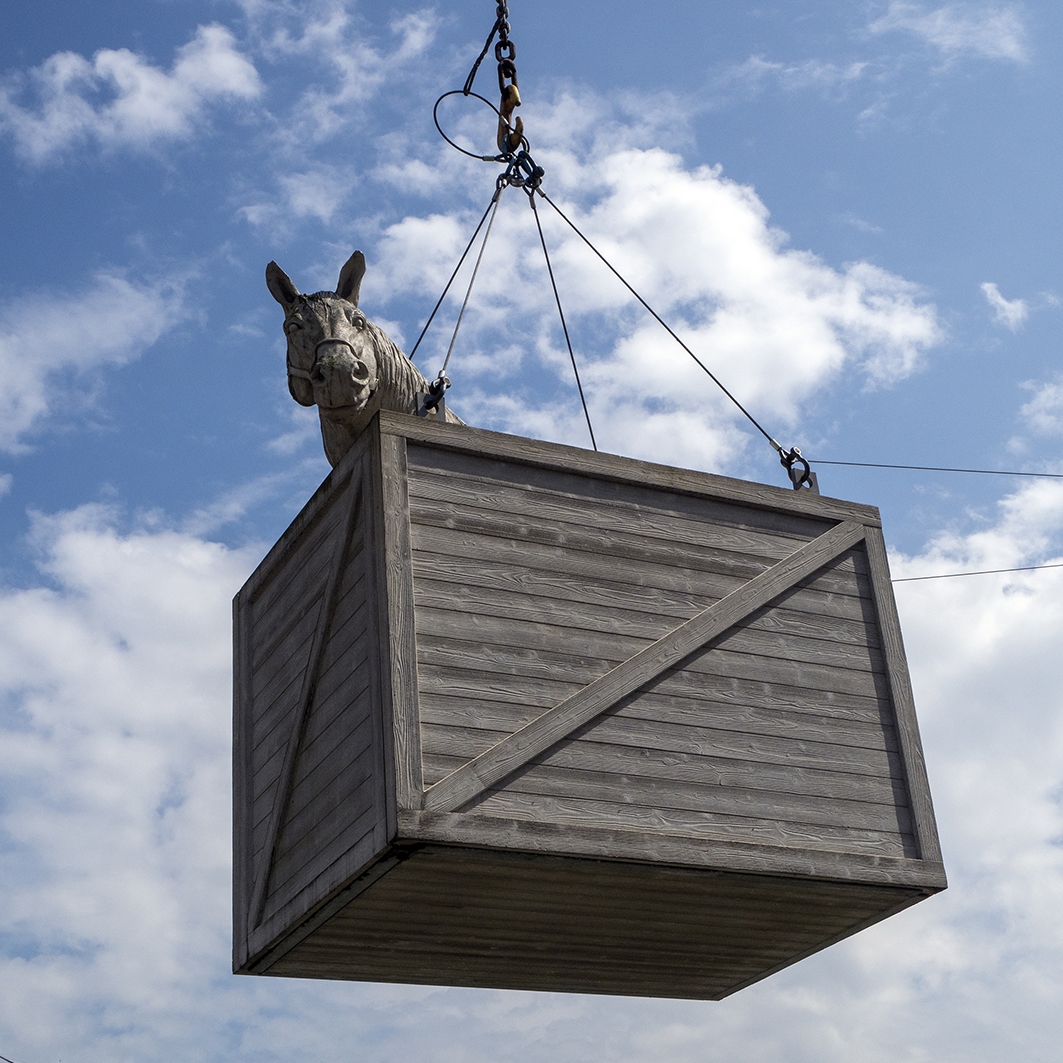 Normalement, je n'aime pas falsifier des documents en Photoshop, mais ici je ne résiste pas à la tentation de vous livrer mon "œuvre d'art" digne d'un tableau de Magritte : «Ceci n'est pas un cheval» ! / I usually don't like to falsify documents in Photoshop, but here I can't resist the temptation to present you my « work of art » worthy of a painting by Magritte: « This is not a horse »!
Nous quittons Rotterdam vers l'est. Le village de Kinderdijk est connu pour ses 19 moulins à vent. Ces moulins sont situés sur la rivière Lek et sont utilisés pour la gestion de l'eau dans la région depuis 1738. Étant donné que la zone se trouve en dessous du niveau de la mer, elle serait complètement submergée sans ces moulins ! / We leave Rotterdam heading east. The village of Kinderdijk is known for its 19 windmills. These windmills are located on the Lek River and have been used for water management since 1738. Since the area is below sea level, it would be completely submerged without these mills!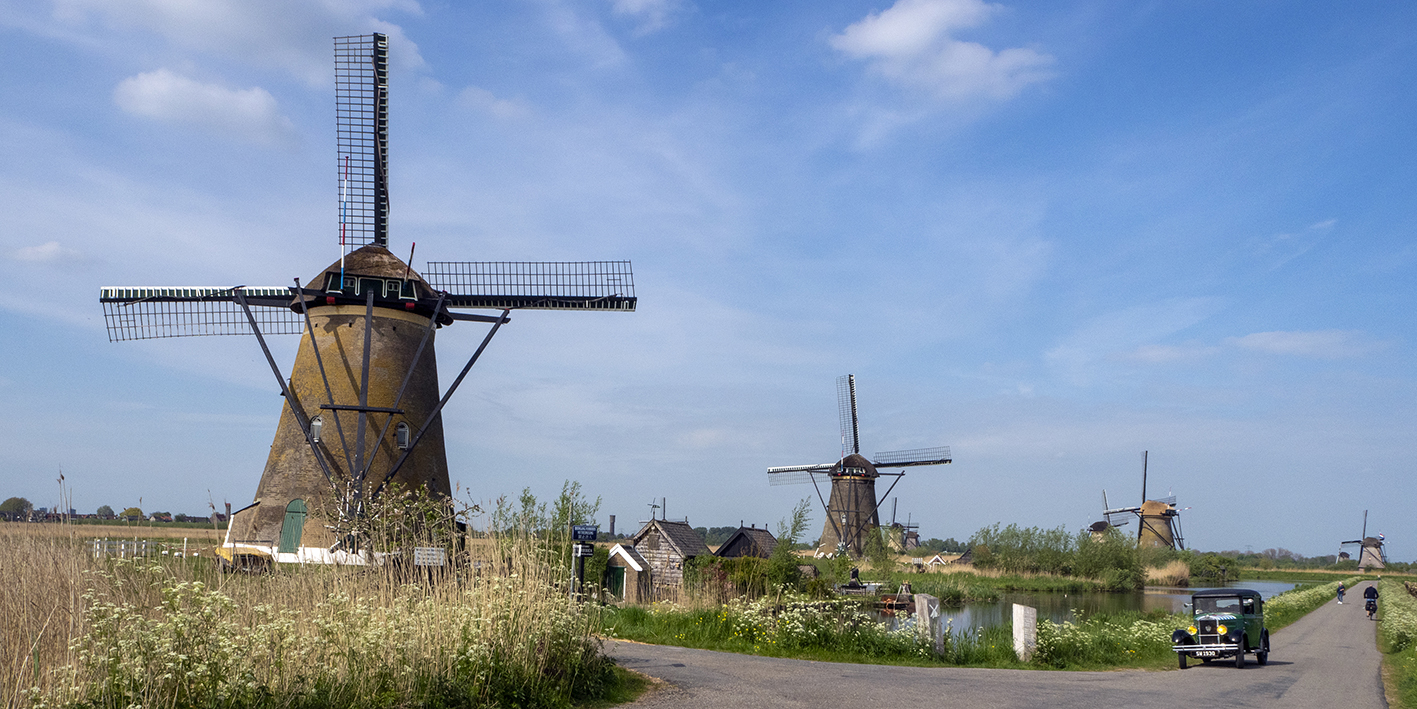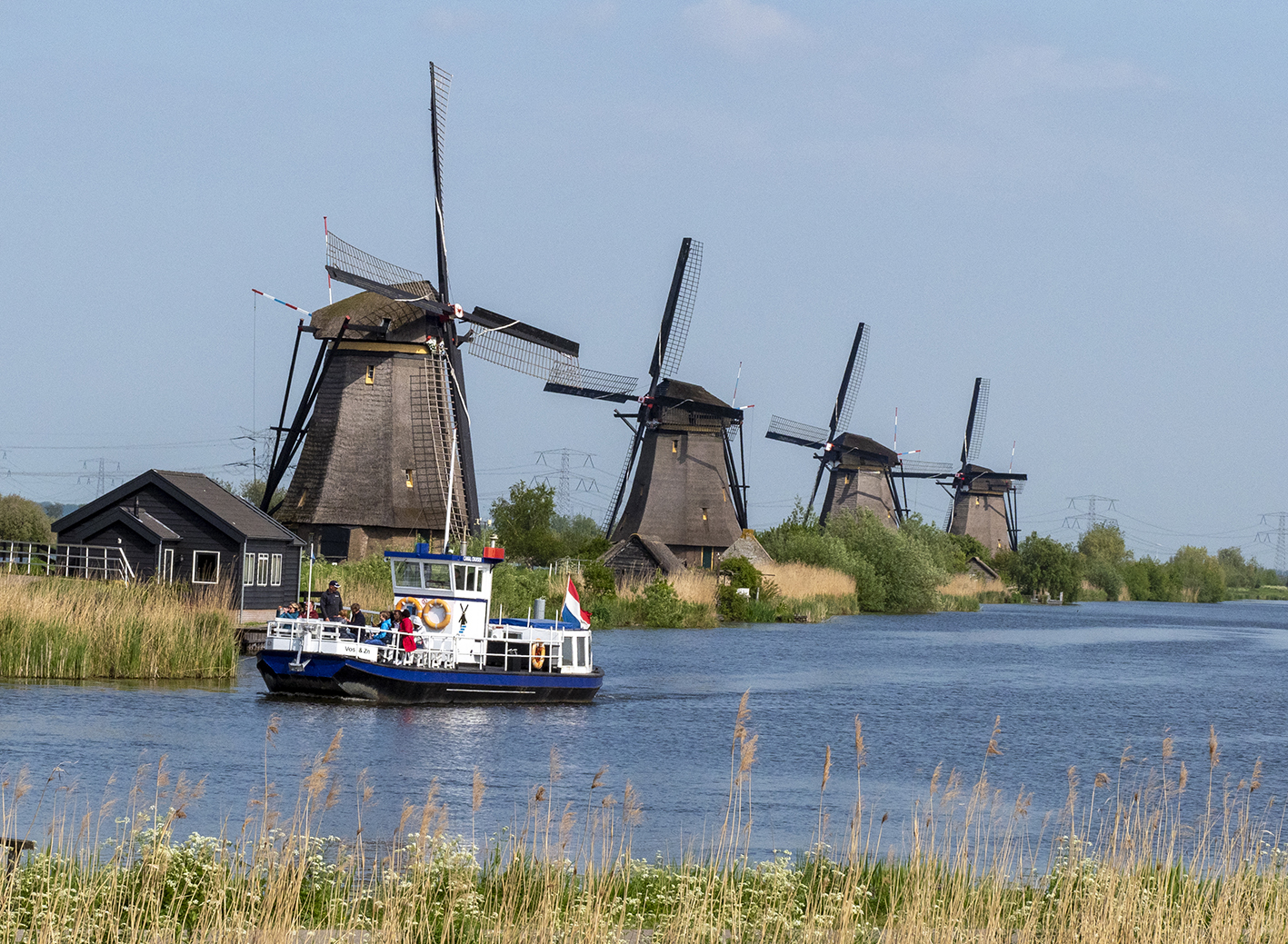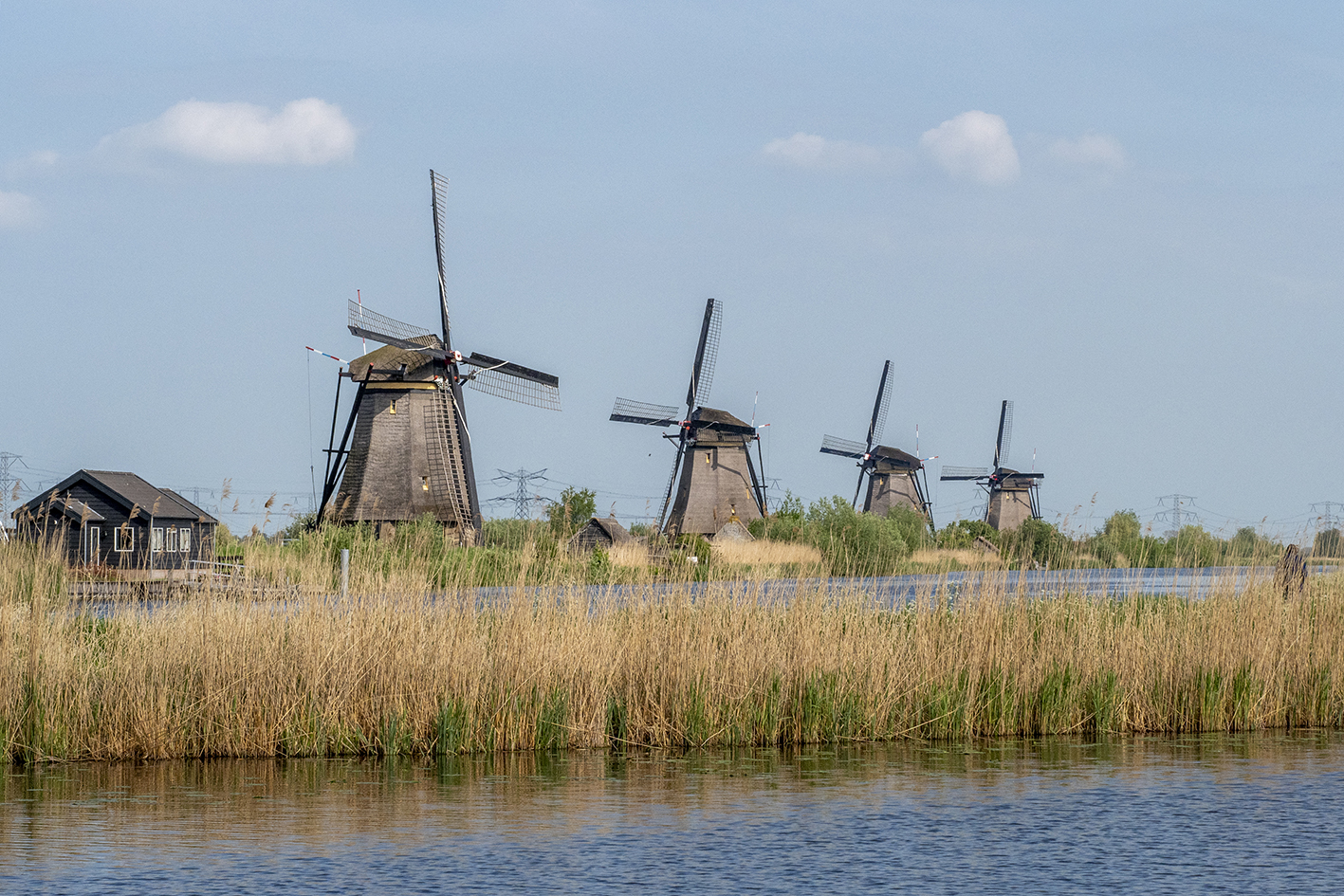 Nous poursuivons notre route. Soudain, «La Charmante» se met à recracher de la fumée bleue… Un signe inquiétant, à vérifier demain. Nous passons la nuit dans un gîte charmant, situé dans un vieux moulin. Le cadre est idyllique, mais je m'inquiète pour ma 201… / We continue our journey. Suddenly, "La Charmante" begins to belch blue smoke… A worrying sign, to be checked tomorrow. We spend the night in a charming B&B, located in a mill. The setting is idyllic, but I worry about the car engine…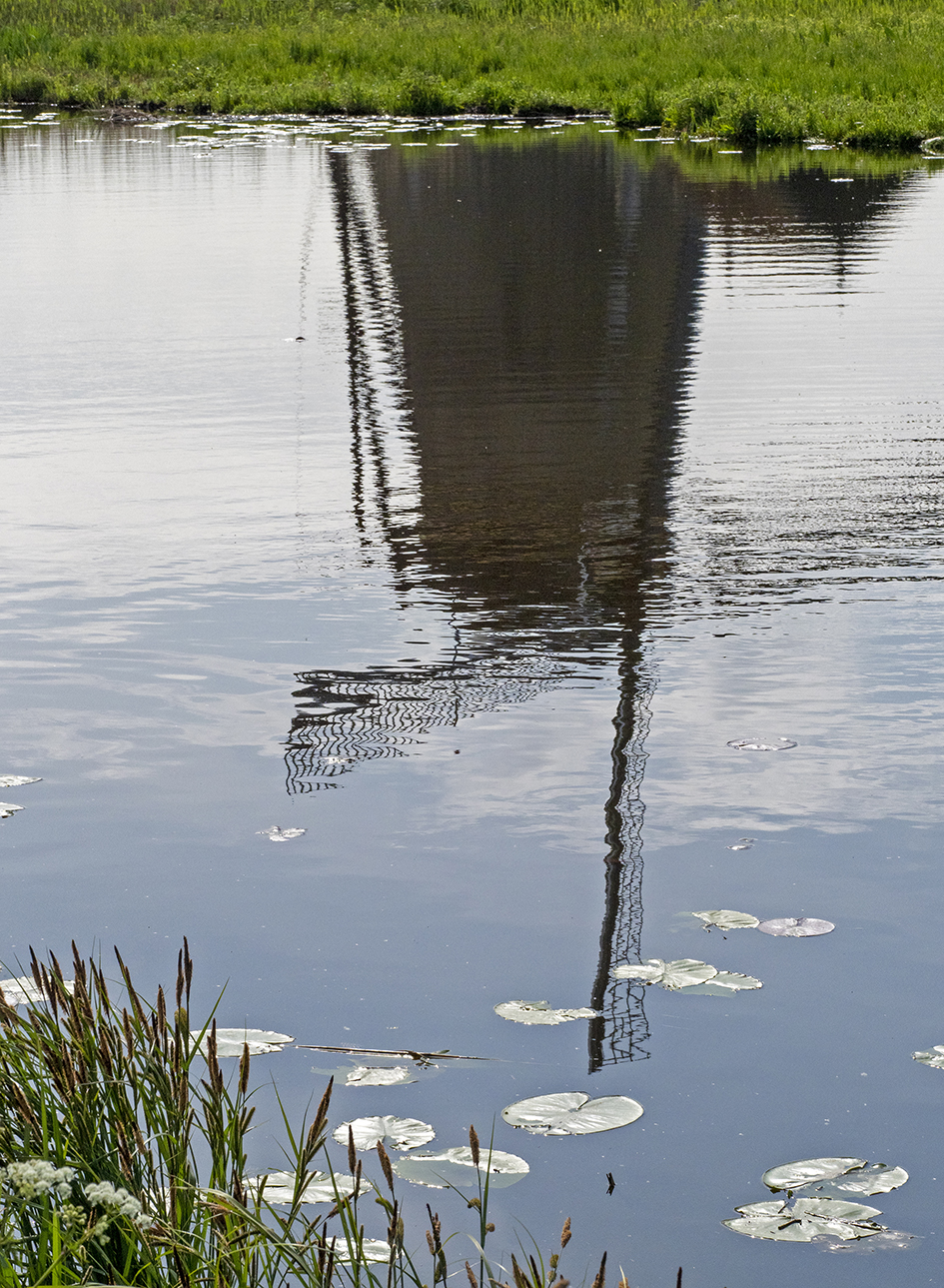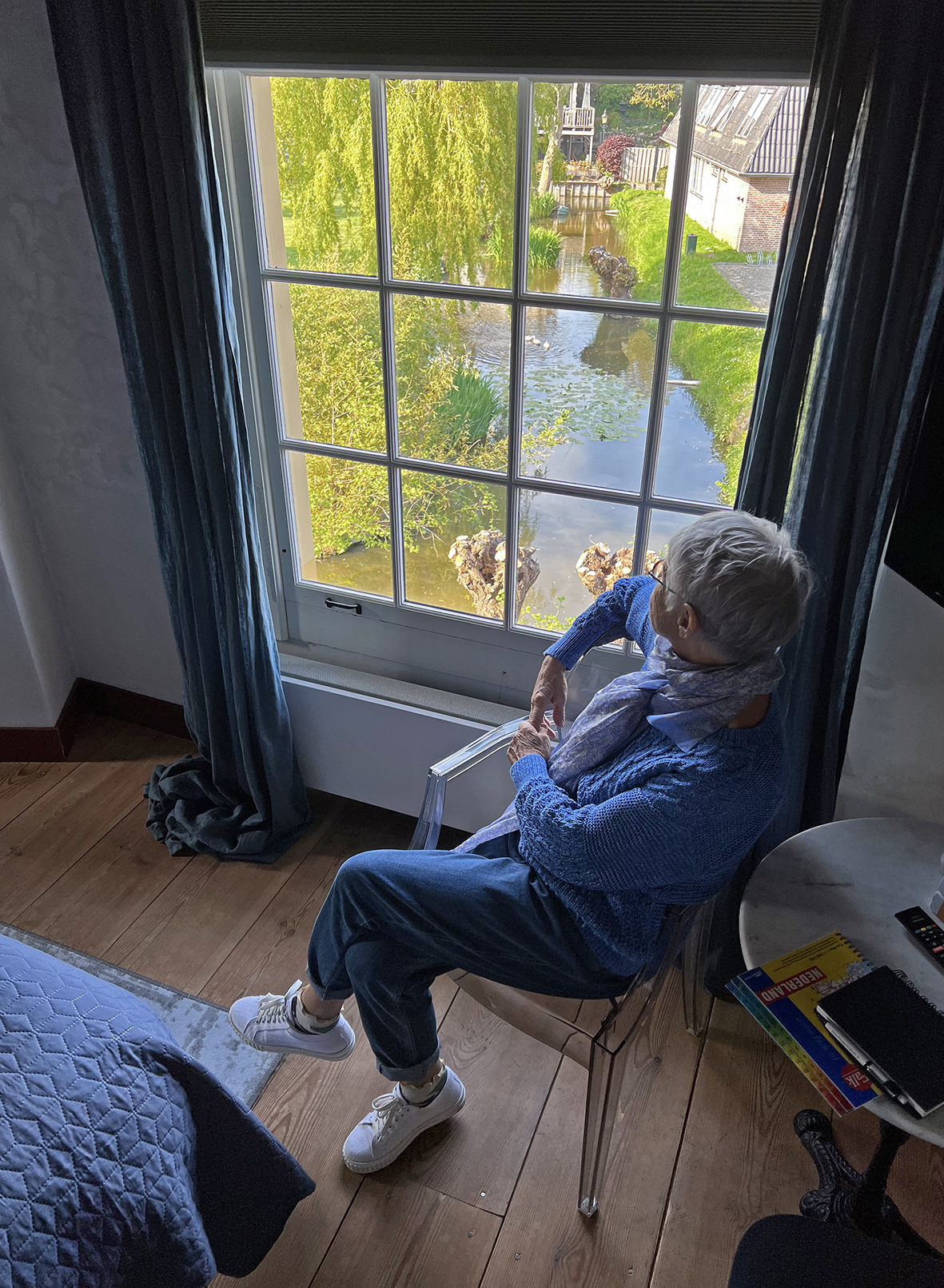 •••
Deuxième étape – 3 mai 2022 (Anvers-'s-Gravenzande : 204

km)

 / Second leg – May 3, 2022 (Antwerp-'s-Gravenzande: 204 km)
Sortir d'Anvers était un véritable calvaire. Hormis les pavés qui mettaient à rude épreuve nos anciennes, des travaux, déviations et autres sens interdits faisaient qu'on a perdu beaucoup de temps à quitter l'agglomération anversoise. On mis des heures pour faire le trajet Deurne-Kapellen ! Ensuite, nous avons traversé une belle région boisée, avec de nombreuses demeures somptueuses. / Leaving Antwerp was a real ordeal. Apart from the cobblestones which put our old cars to the test, works, diversions and other prohibited directions meant that we lost a lot of time leaving the Antwerp conurbation. It took us hours from Deurne to Kapellen! Then we passed through a beautiful wooded area, with many sumptuous mansions.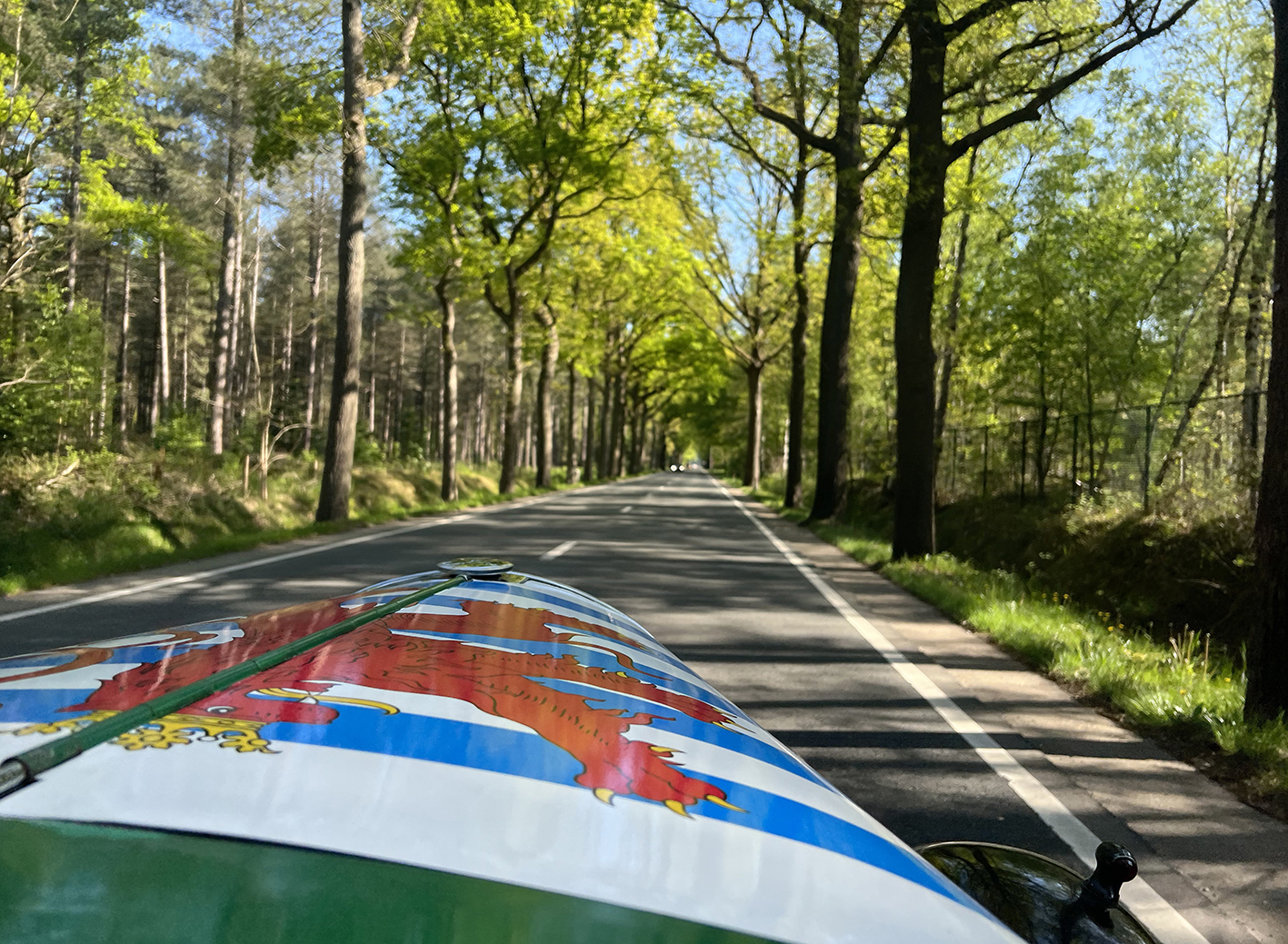 Une fois la frontière néerlandaise franchie, autre aspect : prés fleuries, digues, canaux et saules aux branches coupées… / Once we crossed the Dutch border, the landscape changed: flowery meadows, dykes, canals and willows with cut branches…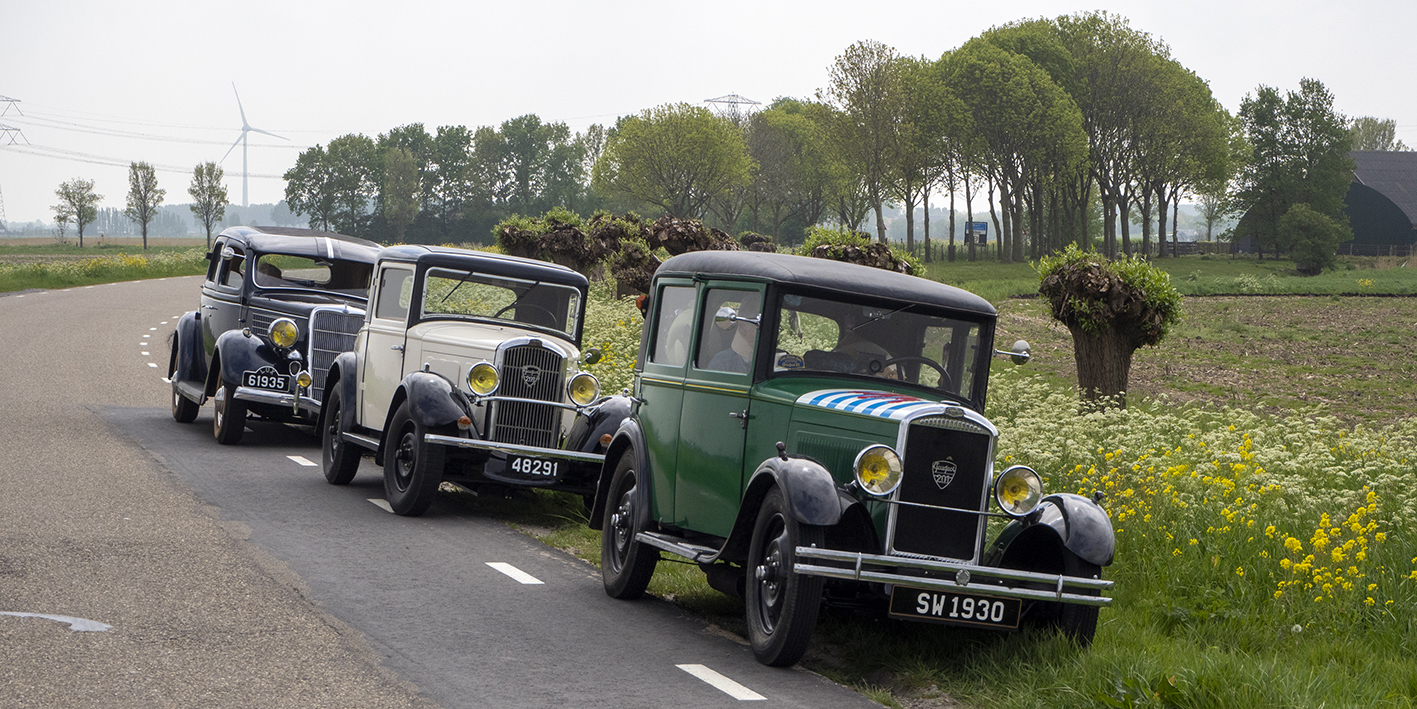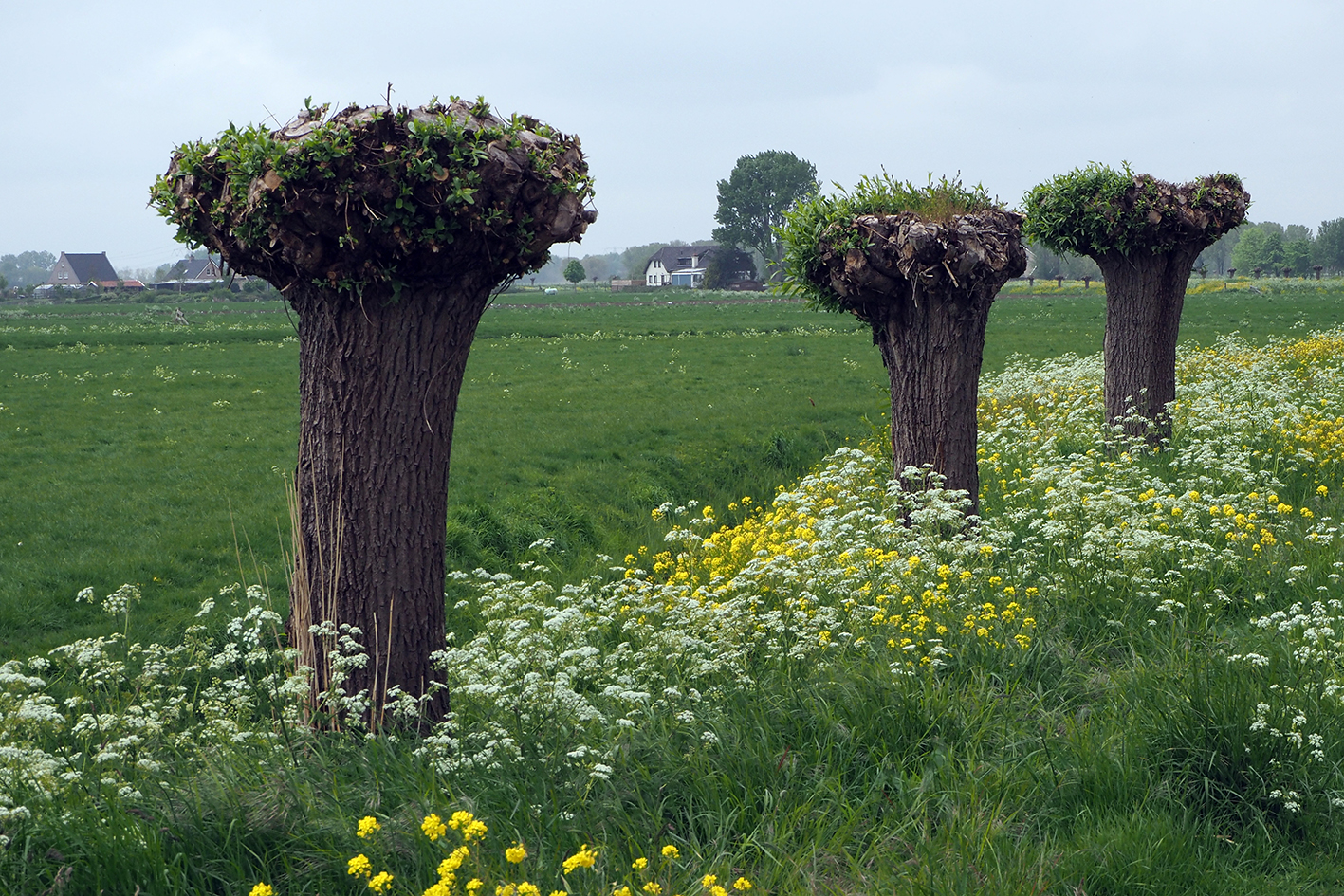 Des ponts levis se dressaient parfois comme un mur sur notre route. À d'autres moments, nous avons dû prendre des bacs pour franchir des bras de mer ou des canaux. / Drawbridges sometimes stood like a wall on our way. At other times, we had to take ferries to cross inlets or canals.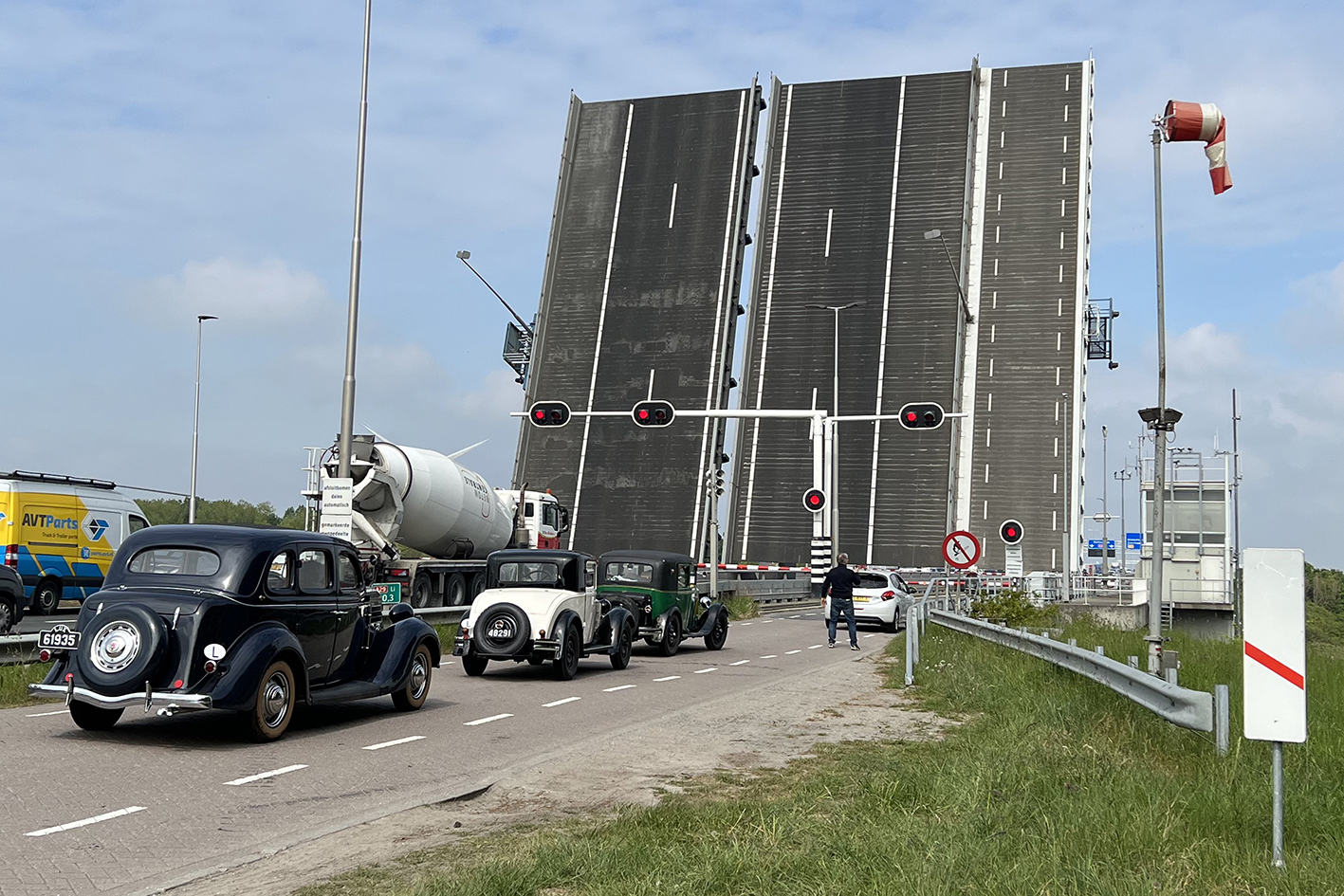 Nous avons fini par rejoindre l'endroit où le Rhin se jette dans la mer du Nord, notre véritable point de départ. Sauf qu'ici, le Rhin ne s'appelle plus le Rhin mais la "Nieuwe Waterweg" ("Nouvelle Route d'Eau"). Je reviendrai plus tard sur les noms du Rhin aux Pays-Bas. / We ended up reaching the place where the Rhine flows into the North Sea, our real starting point. Except that here, the Rhine is no longer called the Rhine but the "Nieuwe Waterweg" ("New Water Route"). I will come back to the names of the Rhine in the Netherlands later.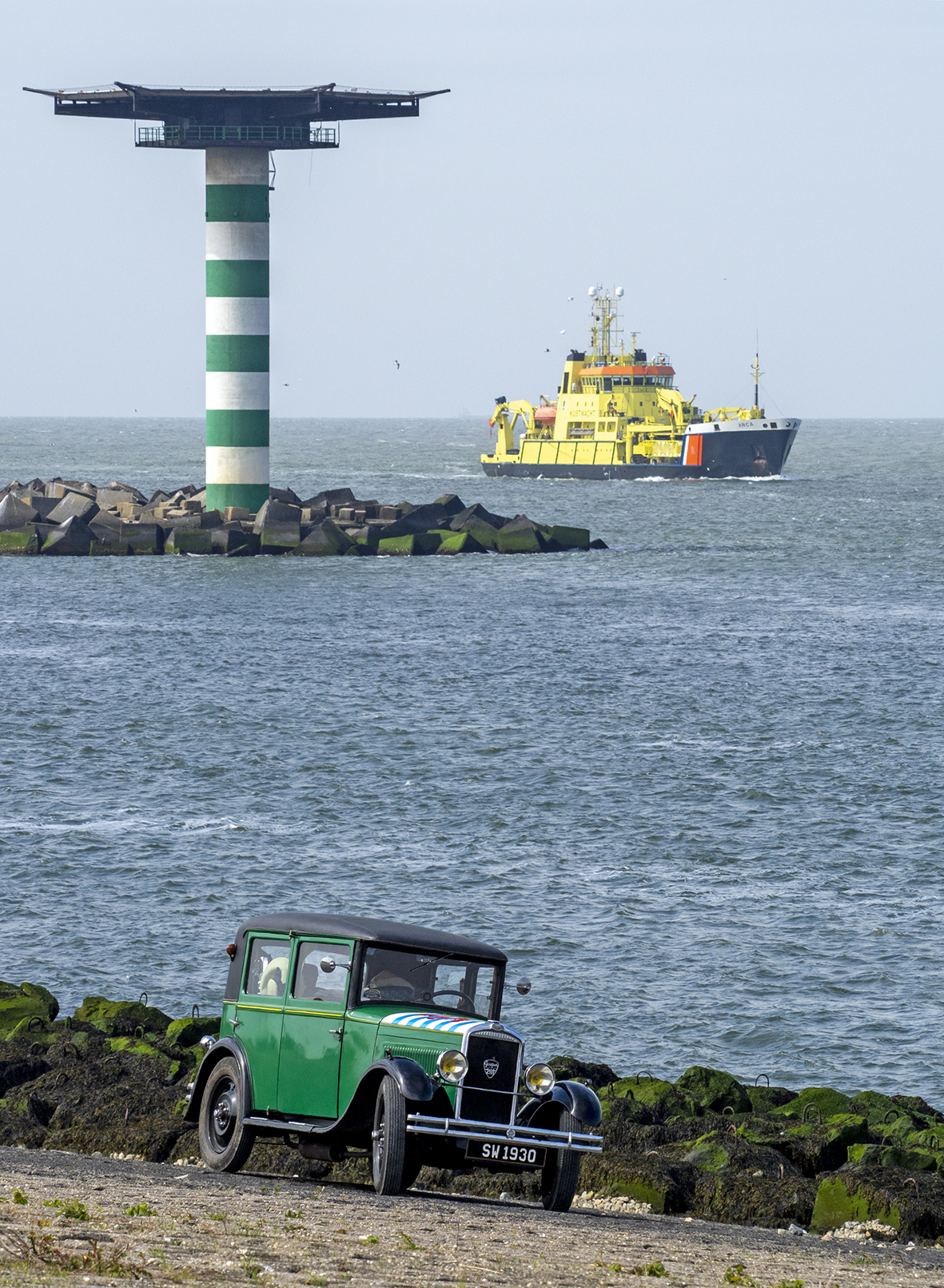 Le port de Rotterdam, qui s'étend sur des dizaines de kilomètres, impressionne par son gigantisme et son étendue, mais surtout par l'activité qui y règne. D'énormes camions nous doublent. Pourtant, au pied des grues et des montagnes de containers, ils ressemblent à des jouets… / The port of Rotterdam, which extends over tens of kilometres, impresses with its gigantism and its extent, but above all with the activity that reigns there. Huge trucks pass us. However, at the foot of the cranes and the mountains of containers, they look like toys…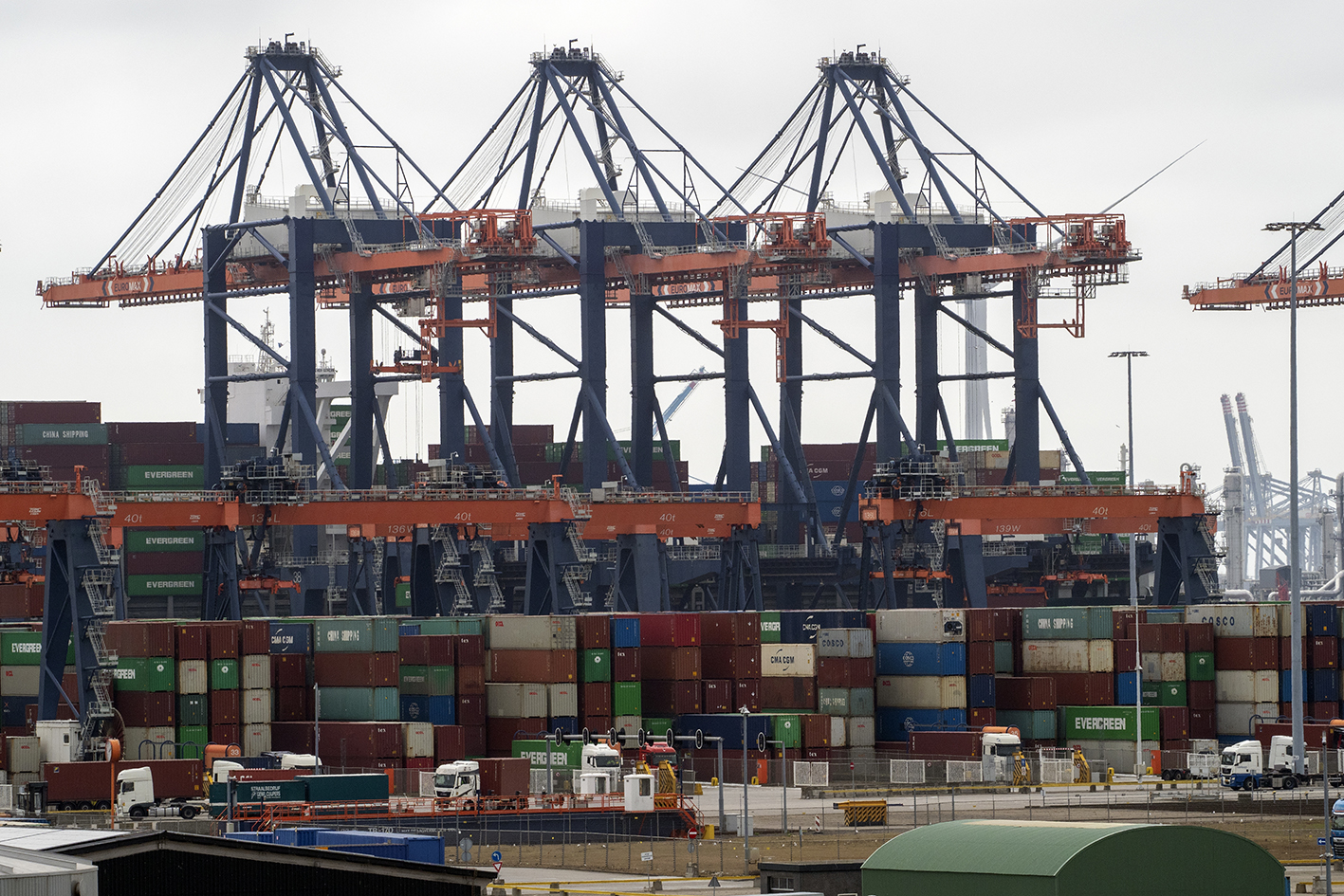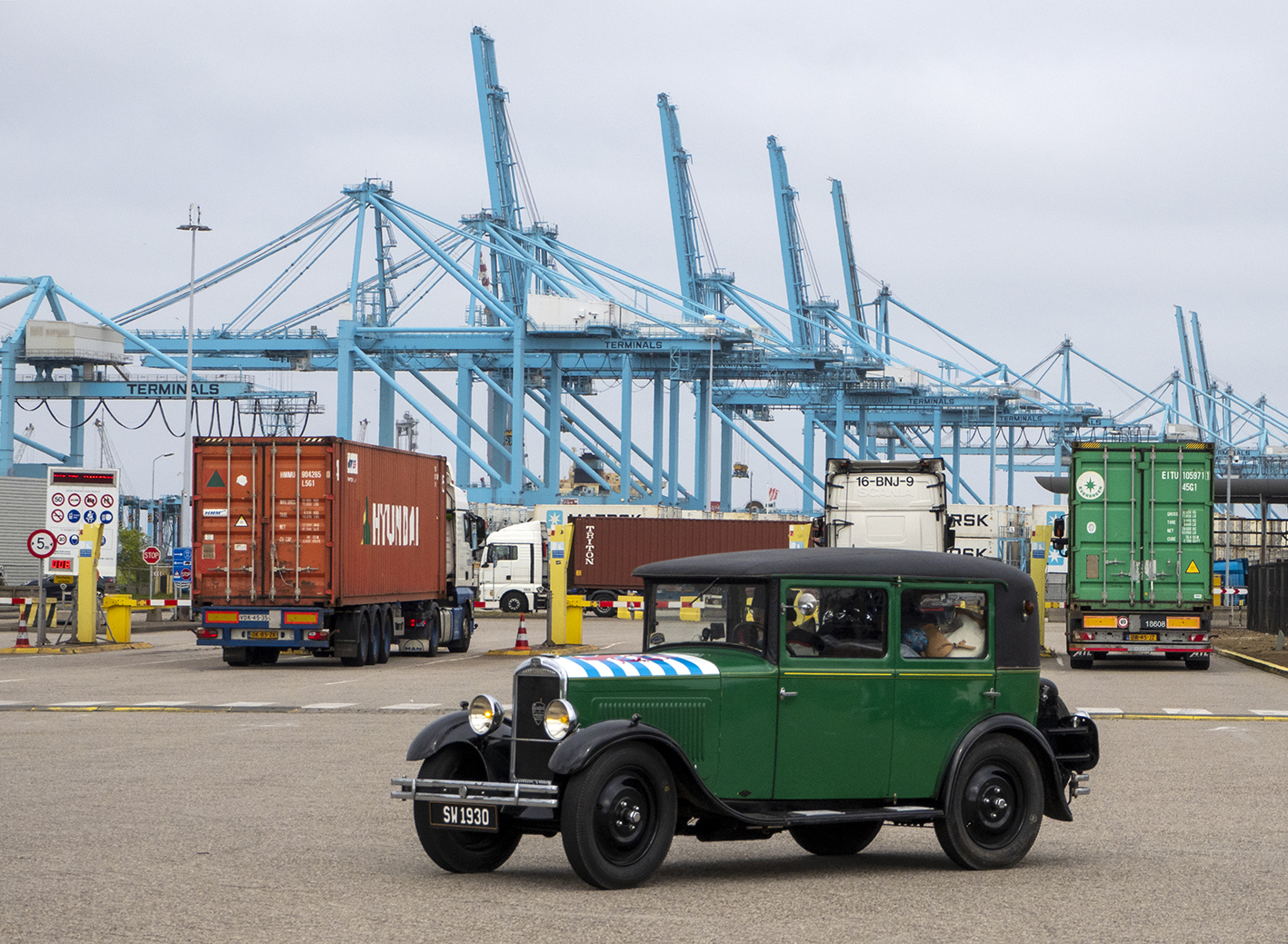 Une pile d'énormes bouées ressemble à un jeu de mikado géant. / A stack of huge buoys looks like a giant mikado game.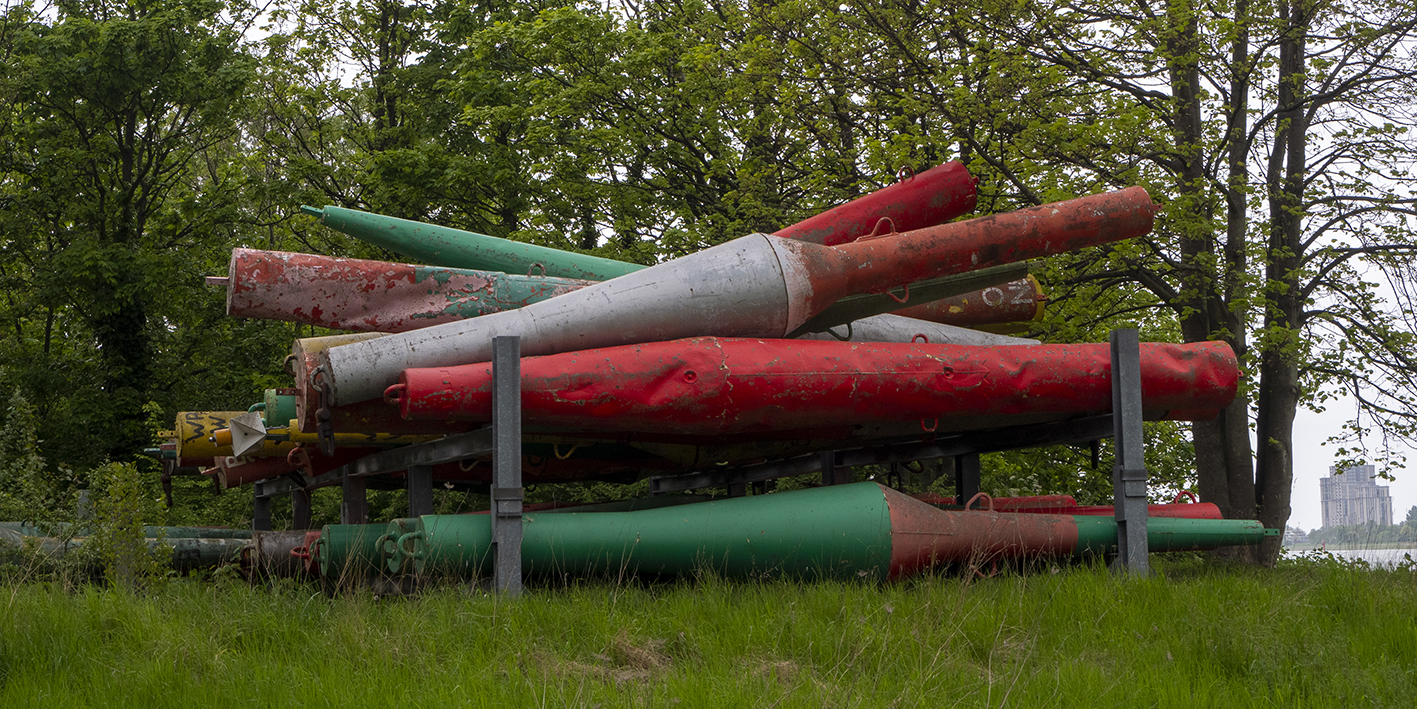 Mais l'étape se termine mal. John, le mécanicien qui nous accompagne jusqu'à Rotterdam, constate un jeu dangereux dans la roue arrière gauche. Au contrôle technique de l'ACL, les techniciens avaient déjà remarqué le problème. Mais en démontant, John constate qu'il est plus grave qu'on ne croyait. Il ne suffit pas de bêtement resserrer l'écrou central qui fixe le tambour de frein sur l'arbre. Il y a une importante usure sur ces deux parties coniques. John fabrique une solution de fortune en comblant le vide avec une mince feuille métallique ("slieve"). Mais il me met en garde : «Pas sûr que tu puisses finir le  voyage comme ça !». Génial ! Après deux jours et même pas 500 km , le projet risque  déjà d'être compromis… / But the day ends badly. John, the mechanic accompanying us to Rotterdam, noticed dangerous play in the left rear wheel. At the technical control of the ACL, the technicians had already noticed the problem. But while dismantling, John finds that it is more serious than we thought. It is not enough to just tighten the central nut which secures the brake drum to the shaft. There is significant wear on both conical parts. John makes a makeshift solution by filling the void with a thin sheet of metal ("slieve"). But he warns me: "Not sure that you can end the trip like that!". Awesome ! After two days and not even 500 km, the project is already in danger of being compromised…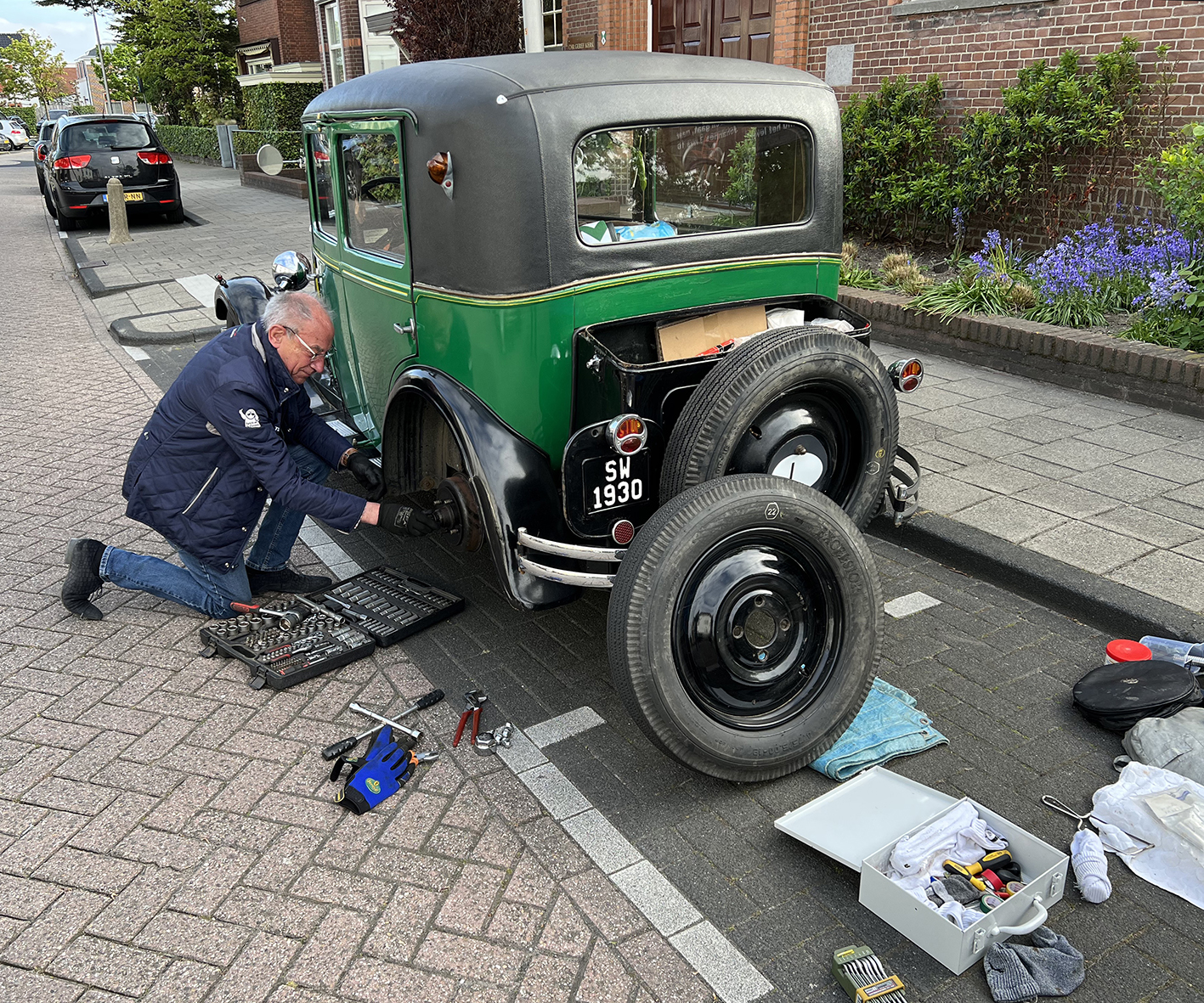 Pour nous changer les idées, nous dînons dans un restaurant où notre fils Yann, qui travaille à La Haye, nous rejoint avec sa compagne Michelle. Notre chambre, à l'hôtel "De Gravin" ("La Comtesse») est joliment décorée. / To clear our minds, we have dinner in a restaurant where our son Yann, who works in The Hague, joins us with his partner Michelle. Our room at the hotel "De Gravin" ("La Comtesse") is nicely decorated.
Comble du hasard, nous avons la chambre 201 – dont le porte-clefs aurait bien aimé servir à "La Charmante" !  / As luck would have it, we have room 201 – whose keyring would have loved to be used for "La Charmante"!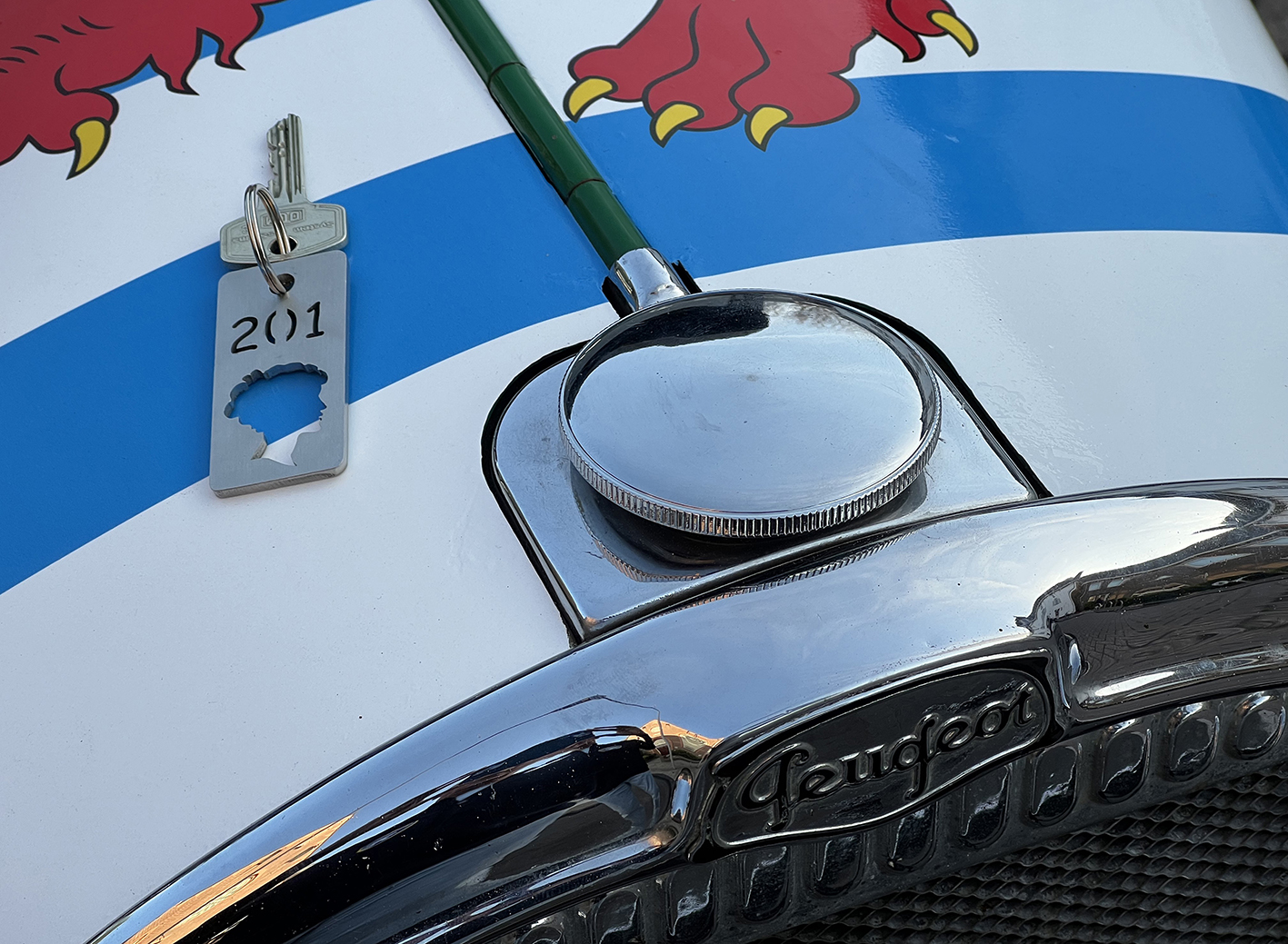 Étape 1 – 2 mai 2022 (Senningen-Anvers : 282 km) /

First leg – May 2, 2022 (Senningen-Antwerp: 282 km)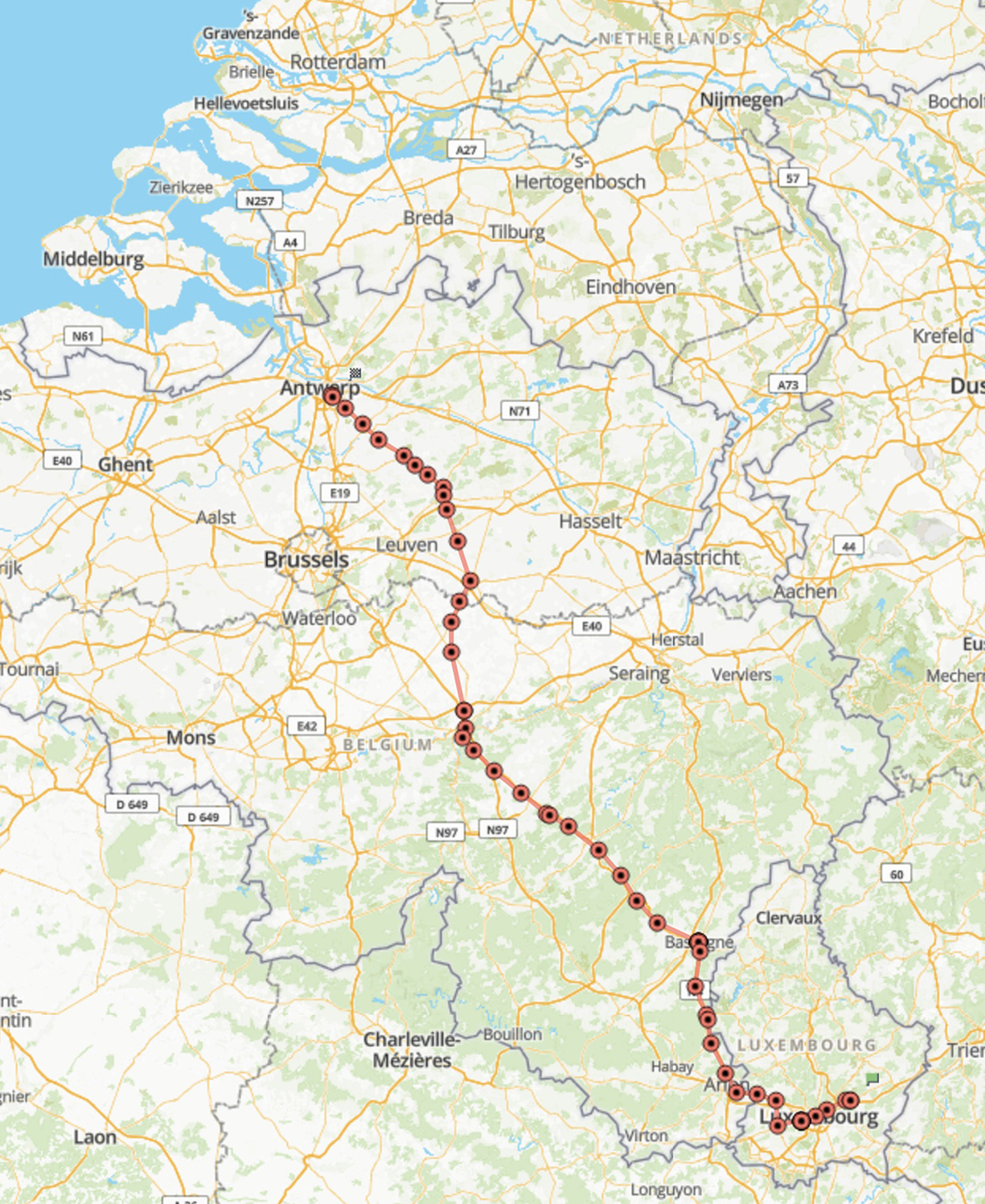 8 heures du matin. Tout a fini par trouver sa place. Un véritable puzzle chinois !  /  8 in the morning. Everything has finally found its place. A real Chinese puzzle!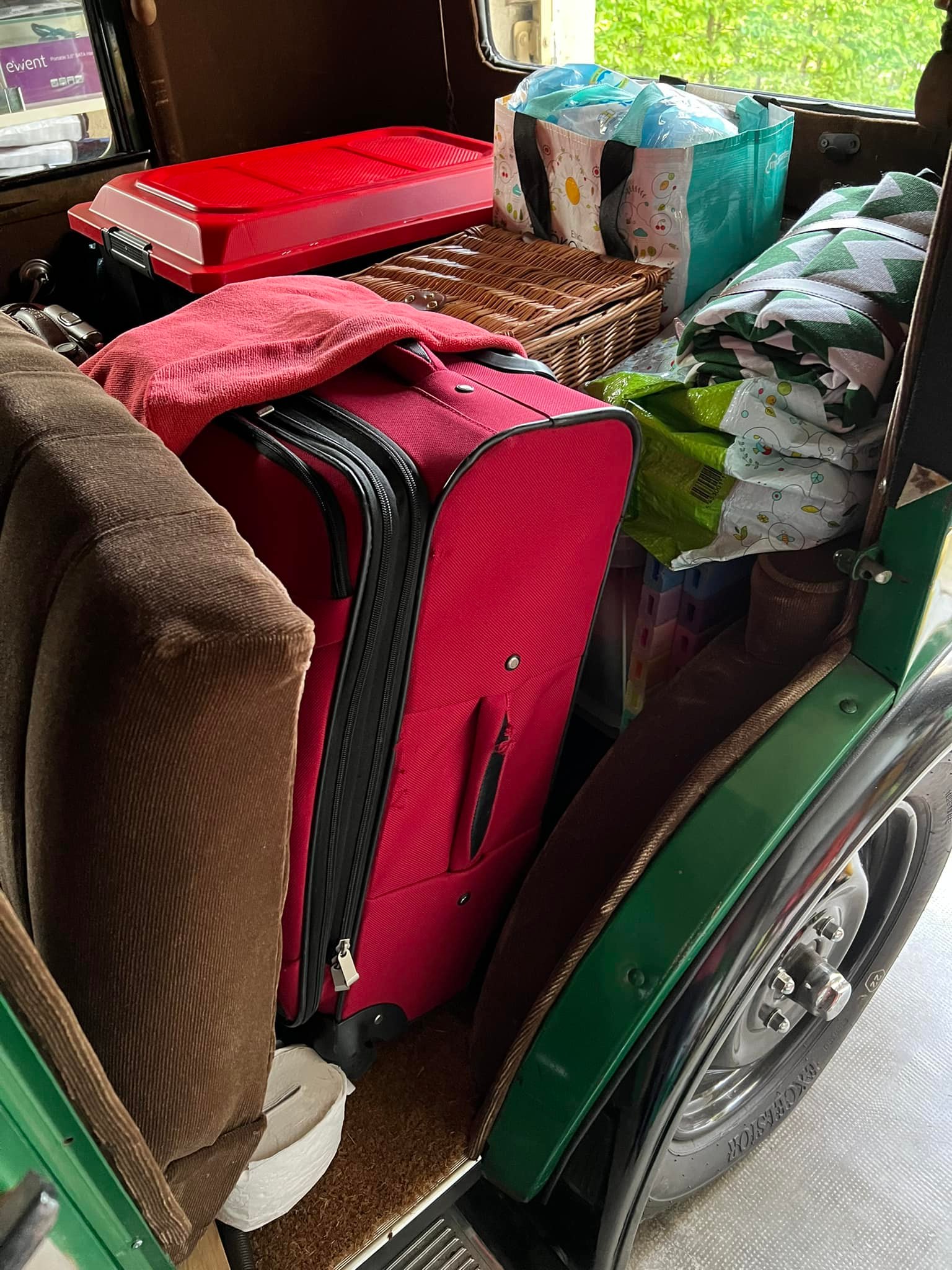 Nous sommes prêts à prendre la route. Tout sourires, mais avec quand même ce doute angoissant : «La Charmante» ira-t-elle jusqu'au bout de notre projet ? / Pour le savoir, il faut déjà partir ! / We are ready to hit the road. Smiling, but still with this agonizing doubt: will "La Charmante" go through with our project? To find out, we have to leave!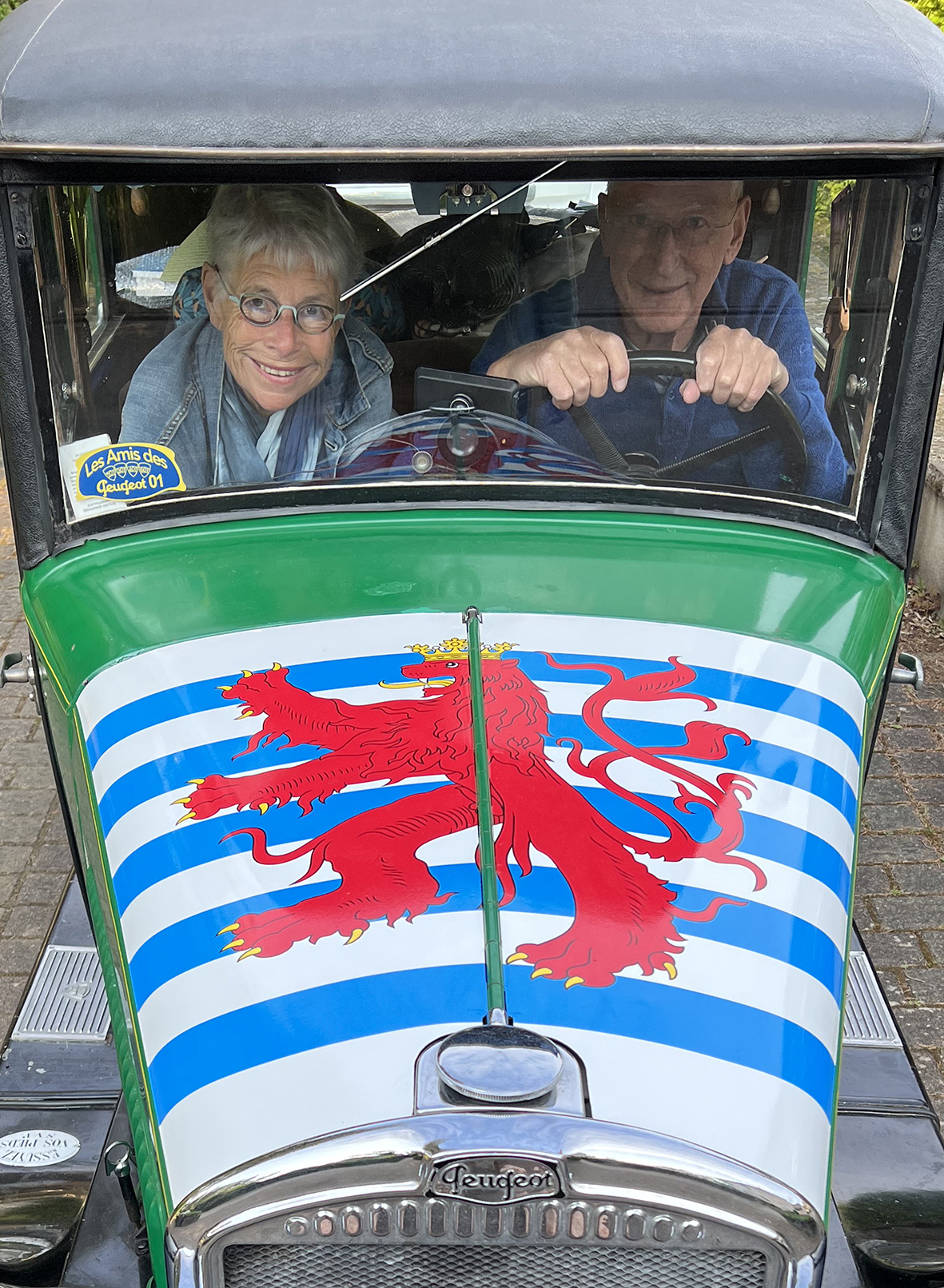 (Photo: Olivier Weinberg)
Premier arrêt, à l'ACL (Automobile Club du Luxembourg), l'un de nos sponsors. Rencontre avec la presse luxembourgeoise et quelques ami(e)s venu(e)s nous souhaiter bonne chance, tout en dégustant café et viennoiseries dans le soleil matinal. Nos premiers accompagnateurs sont là également : John et Maggy avec leur Ford Model 48 dont le moteur V8 de 3,9 litres de cylindrée fait pâlir d'envie «La Charmante». Jean-Claude avec sa magnifique 201 coupé, digne sœur de notre berline. Et Paul avec sa 601 à moteur 6 cylindres. / First stop, at the ACL (Automobile Club du Luxembourg), one of our sponsors. Meeting with the Luxembourg press and a few friends who came to wish us good luck, while enjoying coffee and pastries in the morning sun. Our first companions are also there: John and Maggy with their Ford Model 48 whose 3.9 liter V8 engine makes "La Charmante" green with envy. Jean-Claude with his magnificent 201 coupe, a worthy sister to our sedan. And Paul with his 601 with a 6-cylinder engine. 

Il y a un reportage en ligne avec photos et une petite vidéo sur le site du journal "L'Essentiel" – à voir ici. / There is an online report with photos and a short video on the website of the newspaper "L'Essentiel" – which you can see here.
On fait nos adieux. On roule. Direction Belgique ! Premier arrêt : Bastogne. Paul nous quitte ici.Nous ne serons plus  que trois véhicules pour les prochains 1000 km.  /  We bid farewell. We hit the road. Off to Belgium! First stop : Bastogne. This is where Paul will turn back to Luxembourg. We'll be only three vehicles for the next 1000 km.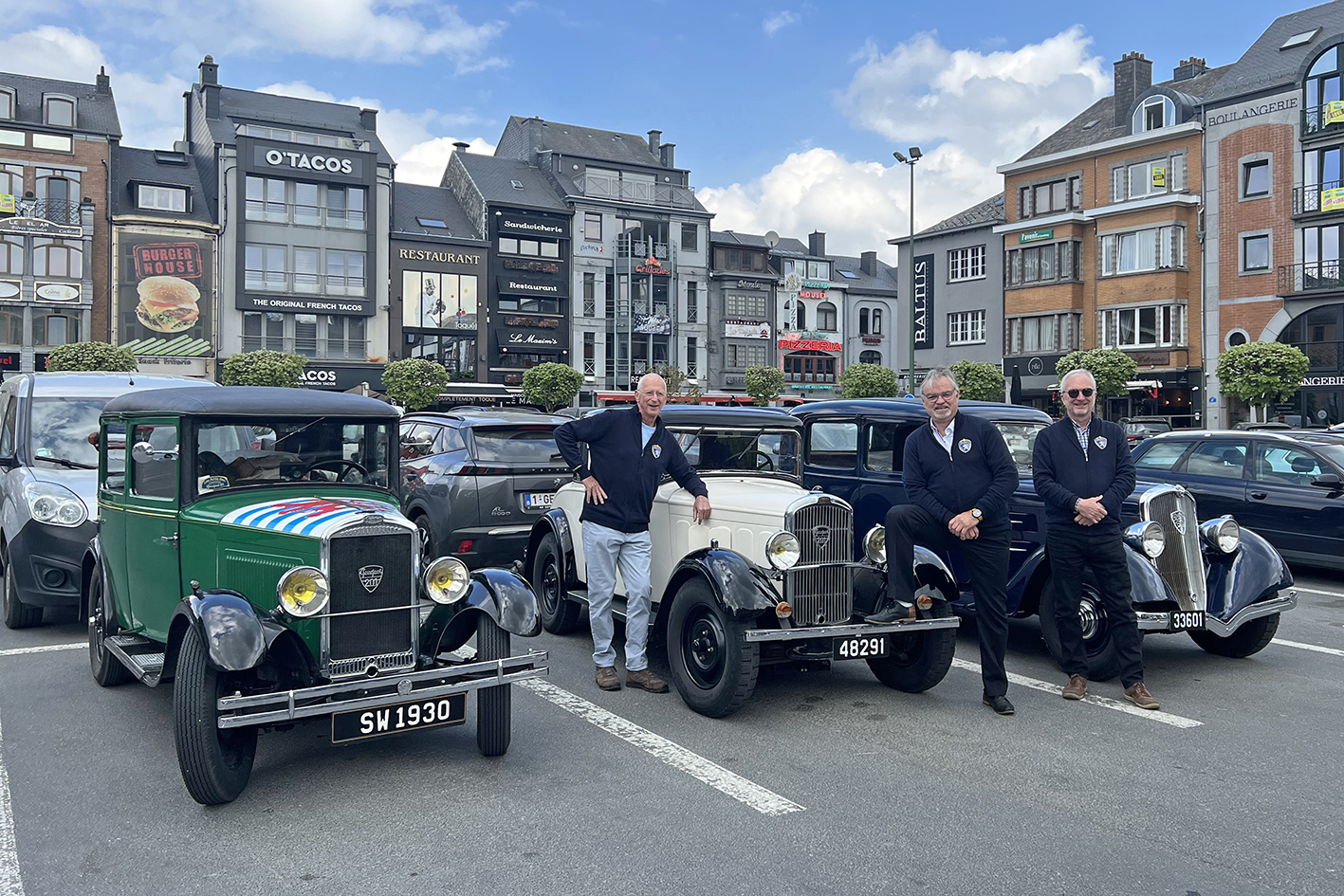 «La Charmante» pose devant le char Sherman sur la place McAuliffe, monument à la mémoire de la terrible bataille des Ardennes pendant l'hiver 1944-1945. Pour moi, c'est un autre souvenir: en septembre 1962 je m'étais arrêté au même endroit. J'avais 15 ans et j'étais en route depuis le Midi de la France vers les Pays-Bas avec mon vélomoteur Peugeot (!) Griffon. Mon premier grand voyage… / « La Charmante » poses in front of the Sherman tank on McAuliffe Square, a monument to the memory of the terrible Battle of the Bulge during the winter of 1944-1945. For me, it's another memory: in September 1962 I stopped at the same place. I was 15 years old and I was on my way from the South of France to the Netherlands with my Peugeot (!) Griffon moped. My first big trip…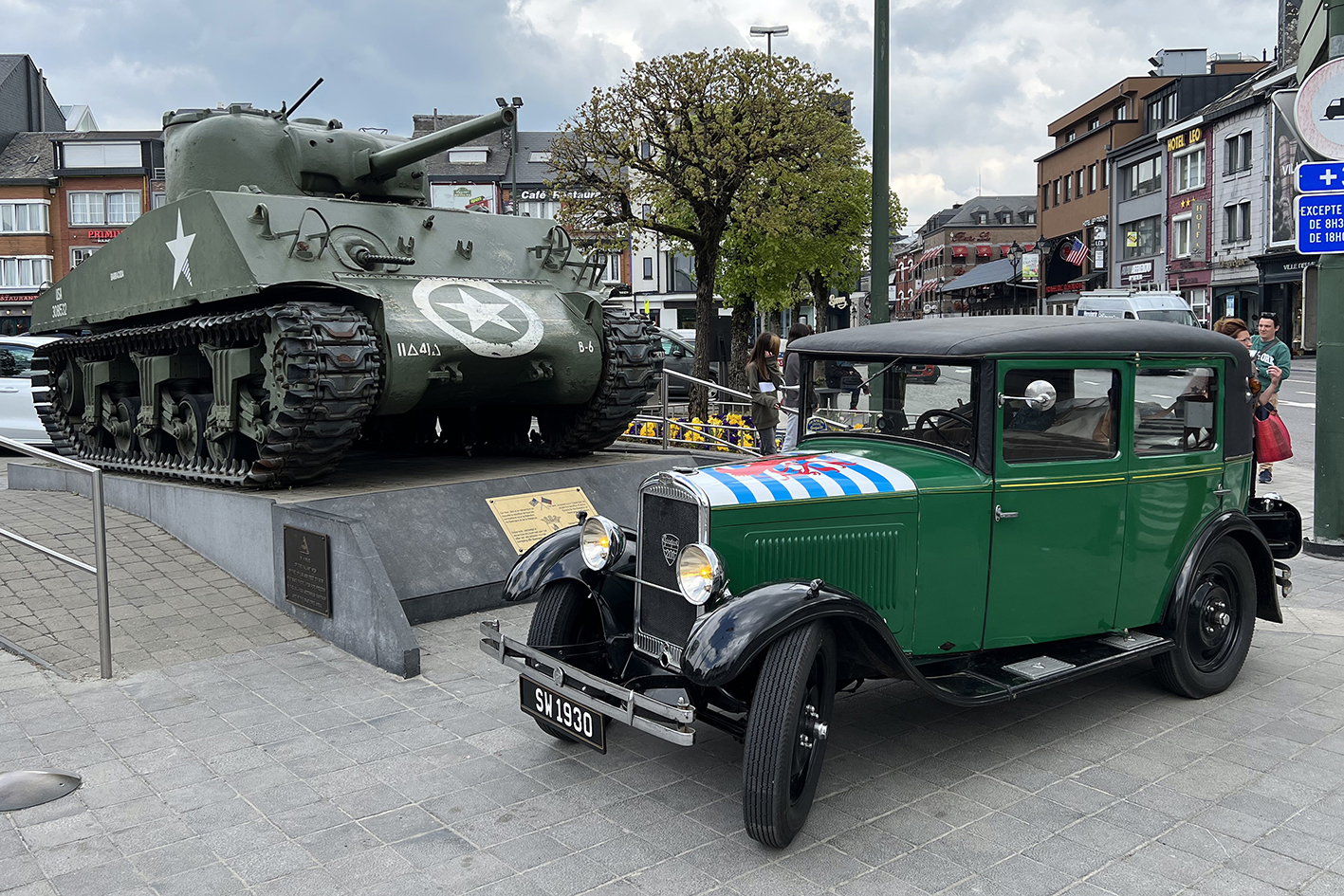 Les Ardennes ne sont qu'une succession de collines. Pourtant, chaque côte est une véritable épreuve pour «La Charmante» qui est quand même drôlement chargée. Je dois souvent rétrograder en  seconde et me contenter de rouler à 30 km/h. La température du liquide de refroidissement s'approche alors dangereusement des 100°C… Qu'est-ce que ça  donnera dans les Alpes ? En attendant, nous profitons de magnifiques paysages sous un soleil estival. Le voyage commence bien !  / The Ardennes are just a succession of hills. However, each climb is a real test for "La Charmante" which is quite heavily loaded. I often have to downshift to second gear and just drive at 30 km/h. The temperature of the coolant comes then dangerously close to 100°C… What will that be like in the Alps? In the meantime, we enjoy magnificent landscapes under a summer sun. The journey is off to a good start!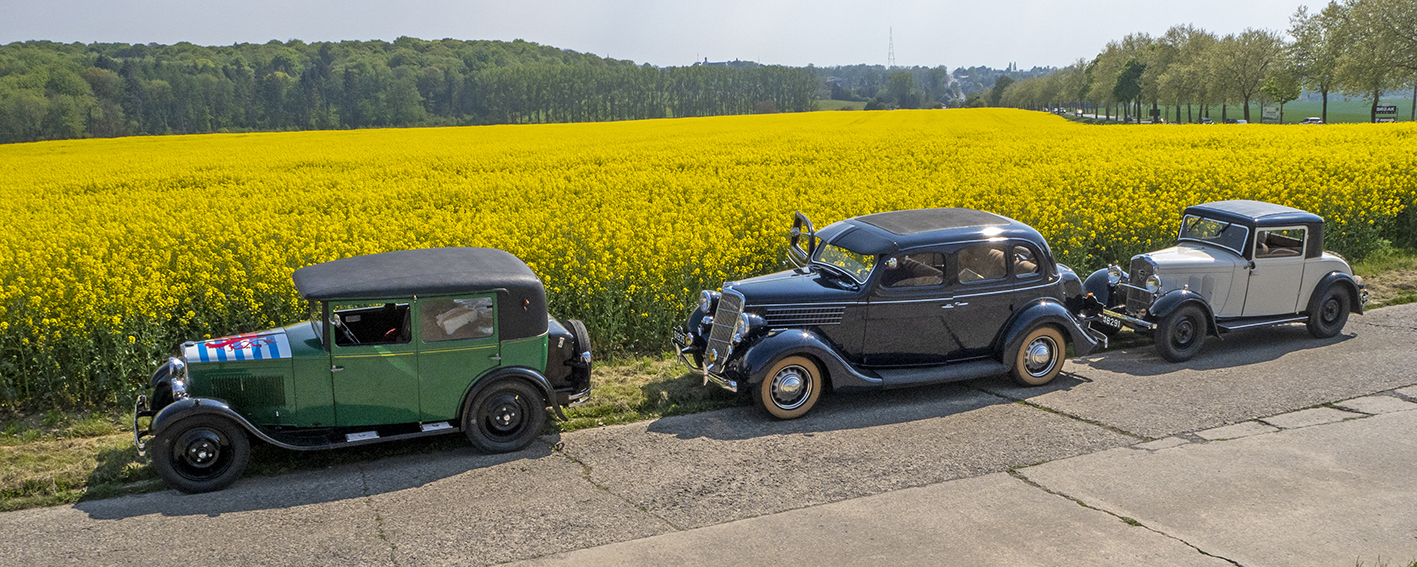 •••
Petit ruisseau deviendra grand

/

A little stream growing big
Bien que pendant notre voyage nous nous limiterons aux 5 fleuves principaux, pour le bassin du Rhin, avec ses affluents majeurs que sont l'Aar, l'Ill, le Neckar, le Main, la Moselle, la Wupper ou encore la Ruhr, on fera une exception. / Although during our trip we will limit ourselves to the 5 main rivers, for the Rhine basin, with its major tributaries which are the Aar, the Ill, the Neckar, the Main, the Moselle, the Wupper or the Ruhr, we will make an exception.
Notre village s'appelle Senningen, localité modeste, avec quelque 720 habitants. Pourtant, l'endroit a connu son heure de gloire grâce à une particularité géologique. Le plateau de grès de Luxembourg, extrêmement perméable, fonctionne comme une éponge qui absorbe l'eau de pluie. Cette eau souterraine se heurte à une couche calcaire imperméable au-dessus de notre village. Y émergent alors une multitude de petites sources, dont certaines furent captées et servirent d'abreuvoirs ('Trächelchen' en luxembourgeois). / Our village is called Senningen, a modest locality with some 720 inhabitants. However, the place had its hour of glory thanks to a geological particularity. The extremely permeable Luxembourg sandstone plateau works like a sponge that absorbs rainwater. This underground water collides with an impermeable limestone layer just above our village. This results in a multitude of small springs, some of which were captured and served as drinking troughs ('Trächelchen' in Luxembourgish).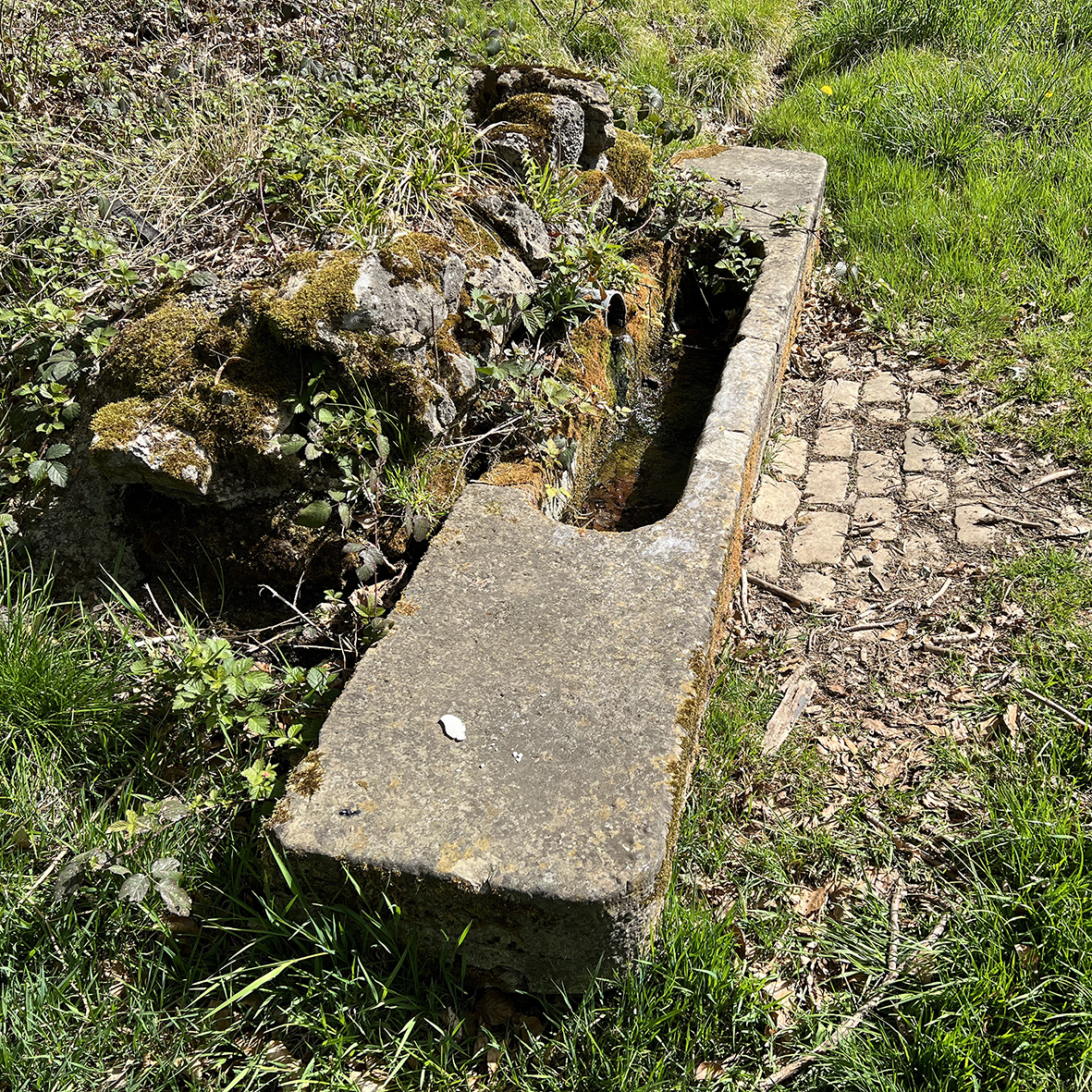 Ces sources se situent à une altitude d'environ 330 mètres, le centre du village se trouvant 60 mètres plus bas. Ce dénivelé, qui suit une pente abrupte, donne lieu à un petit ruisseau impétueux, le 'Senningerbach' (ruisseau de Senningen), plus communément appelé 'Aalbach' (le vieux ruisseau). / These sources are located at an altitude of about 330 meters, the center of the village being 60 meters lower. This drop, which follows a steep slope, gives rise to a small impetuous stream, the 'Senningerbach' (Senningen stream), more commonly known as 'Aalbach' (the old stream).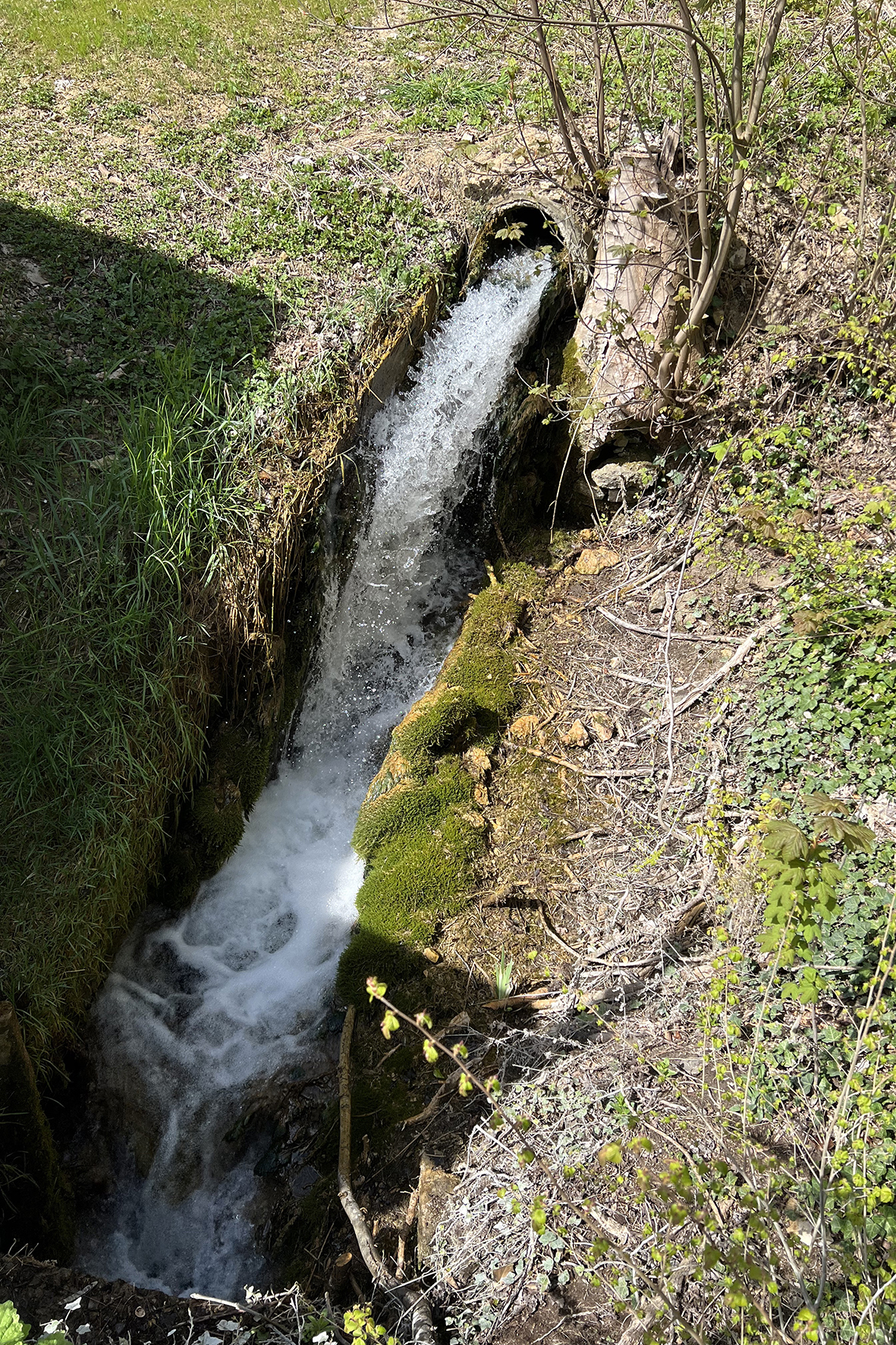 Vers la fin du 17e siècle, des moines érigèrent un premier moulin à papier actionné par la force hydraulique de l'Aalbach. Au début du 20ème siècle, Senningen comptait 6 moulins activés par l'Aalbach qui traverse la localité d'ouest en est : le moulin à papier Funck, le moulin à papier Lamort (image ci-dessous), le 'moulin banal' (à l'origine un moulin à céréales, élargi plus tard par un moulin à huile), un moulin à scier, un moulin à huile et le moulin à papier Tabourain. / Towards the end of the 17th century, monks erected a first paper mill driven by the hydraulic power of the Aalbach. At the beginning of the 20th century, Senningen had 6 mills driven by the Aalbach which crosses the town from west to east: the Funck paper mill, the Lamort paper mill (picture below), the 'banal mill' (originally a cereals, later completed by an oil mill), a sawmill, an oil mill and the Tabourain paper mill.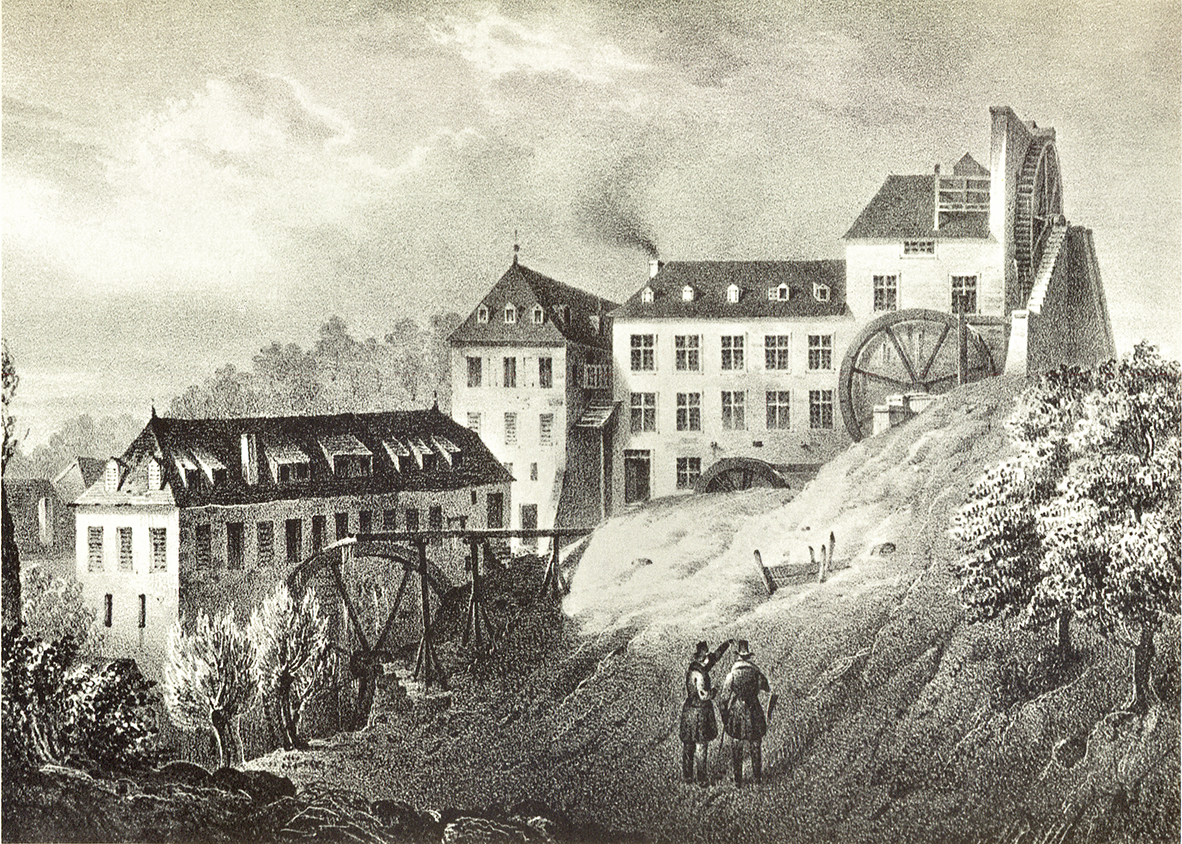 Aujourd'hui, ces moulins ont disparu, bien que certains bâtiments subsistent encore. / Today, these mills have disappeared, although some buildings still remain.
L'Aalbach traverse le centre du village par une canalisation souterraine. L'ancien lavoir, en plein milieu du village, fut érigé dans les années 1930 sur les vestiges de l'ancienne scierie. Aujourd'hui, il se trouve à sec. / The Aalbach crosses the center of the village by an underground pipeline. The old washhouse, in the middle of the village, was erected in the 1930s on the remains of the old sawmill. Today it is dry.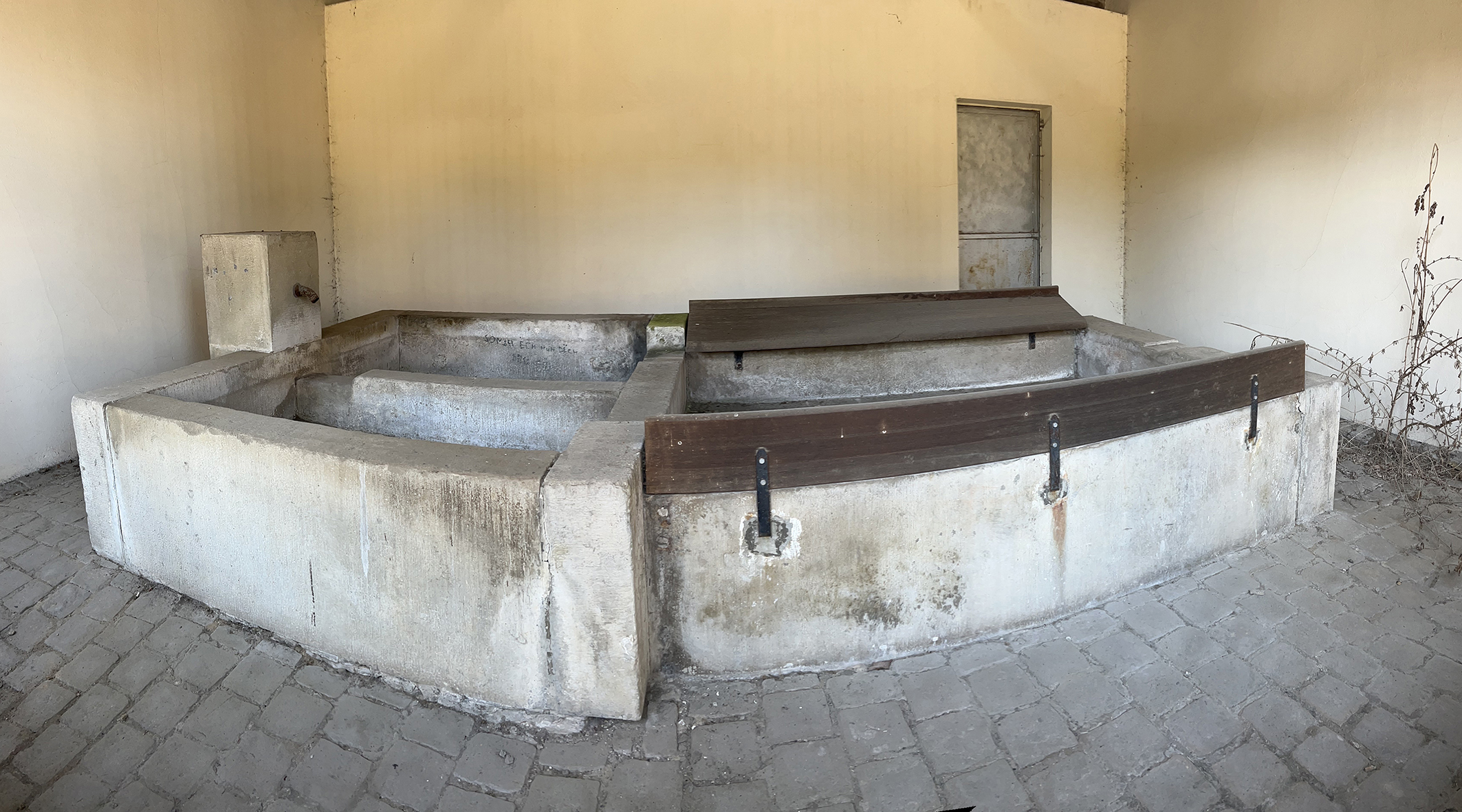 À l'est du village, le ruisseau fait à nouveau surface et s'écoule paisiblement entre les prés. Trois kilomètres plus loin, il se jette dans la Syre, qui à son tour rejoint la Moselle à Mertert, 32 km en aval. Et à Coblence, la Moselle rejoint le Rhin, dont elle est le principal affluent. Si je plaçais un petit canard en plastique dans l'Aalbach, à un jet de pierre du garage de « La Charmante », le retrouverions-nous à Hoek van Holland, débouchant dans la mer du Nord ? / To the east of the village, the stream surfaces again and flows peacefully between the meadows. Three kilometers further, it flows into the Syre, which in turn joins the Moselle at Mertert, 32 km downstream. And in Koblenz, the Moselle joins the Rhine, of which it is the main tributary. If I placed a little rubber duck in the Aalbach, a stone's throw from the garage of «  La Charmante  », would we find it at Hoek van Holland, emerging into the North Sea?