Cela fait la troisième année consécutive que nous avons été invités par Anne-Sophie Lejeune et Arnaud Théry de Safari Bali, pour accompagner des plongeurs "bio" à la découverte de la faune étrange des fonds de sable et de vase, les fameuses "muck dives" (traduction libre: "plongées de merde")
•••
This is the third year in a row that we have been invited by Anne-Sophie Lejeune and Arnaud Théry of Safari Bali, to accompany « bio » divers to discover the strange fauna of the sandy and muddy bottoms, the famous « muck dives ».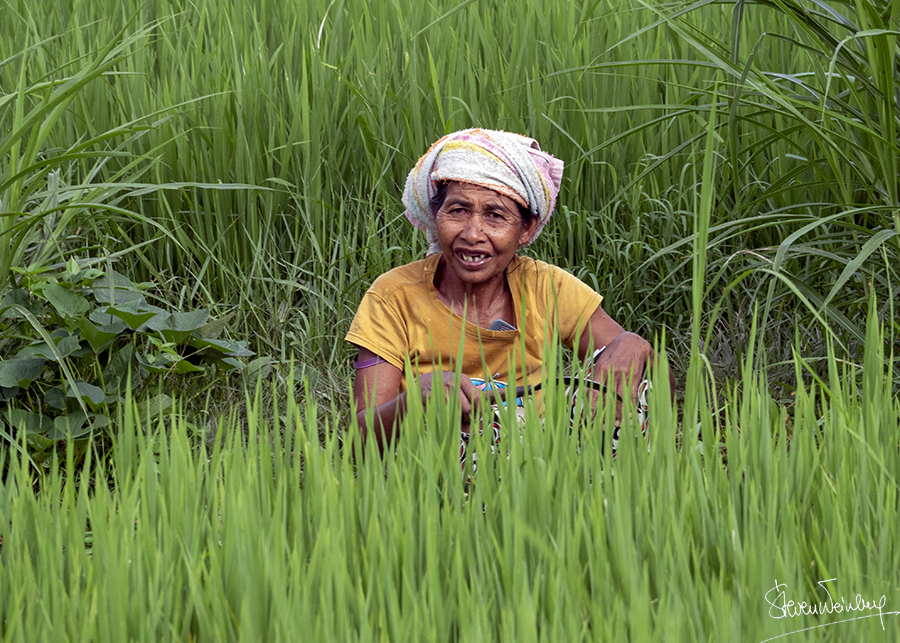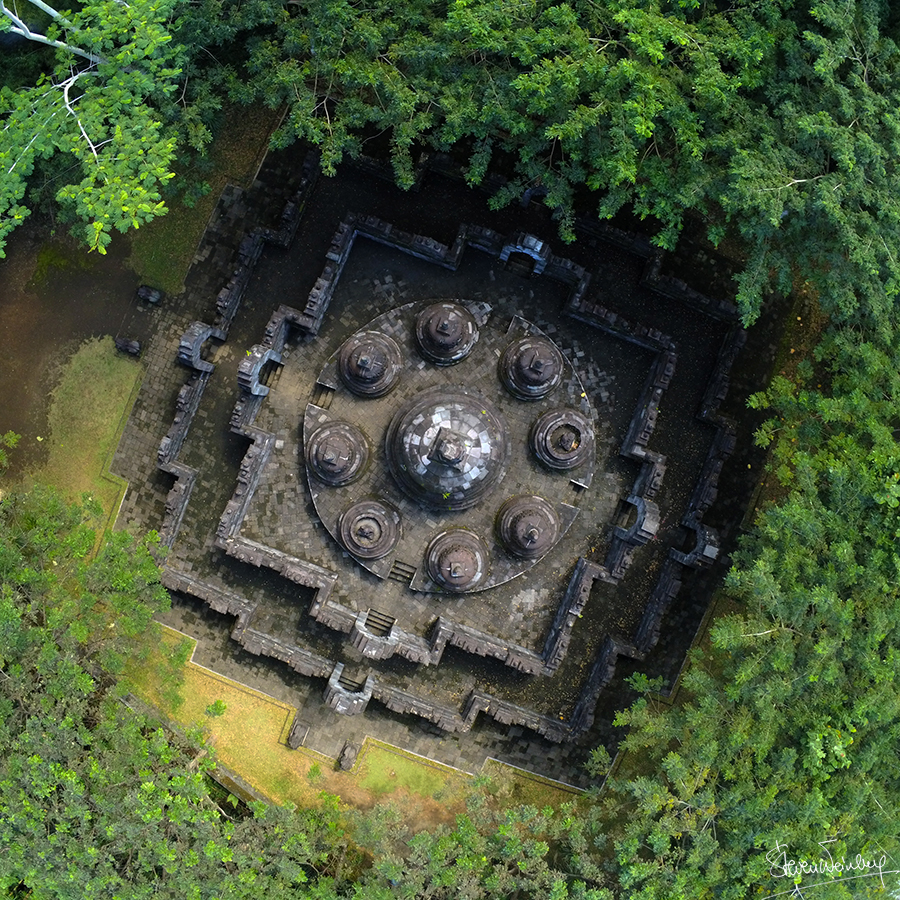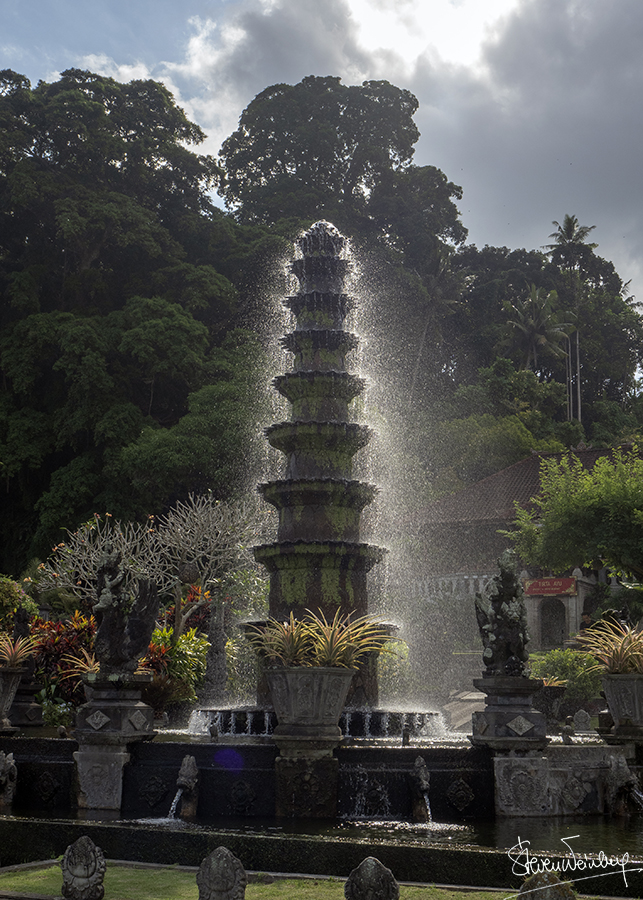 Paysages sous-marins / Underwater scenery
Avant de nous pencher sur les 'petites choses' (vous allez être surpris !), quelques vues d'ensemble.
•••
Before we look at the 'tiny things' (you'll be surprised!), Some general views.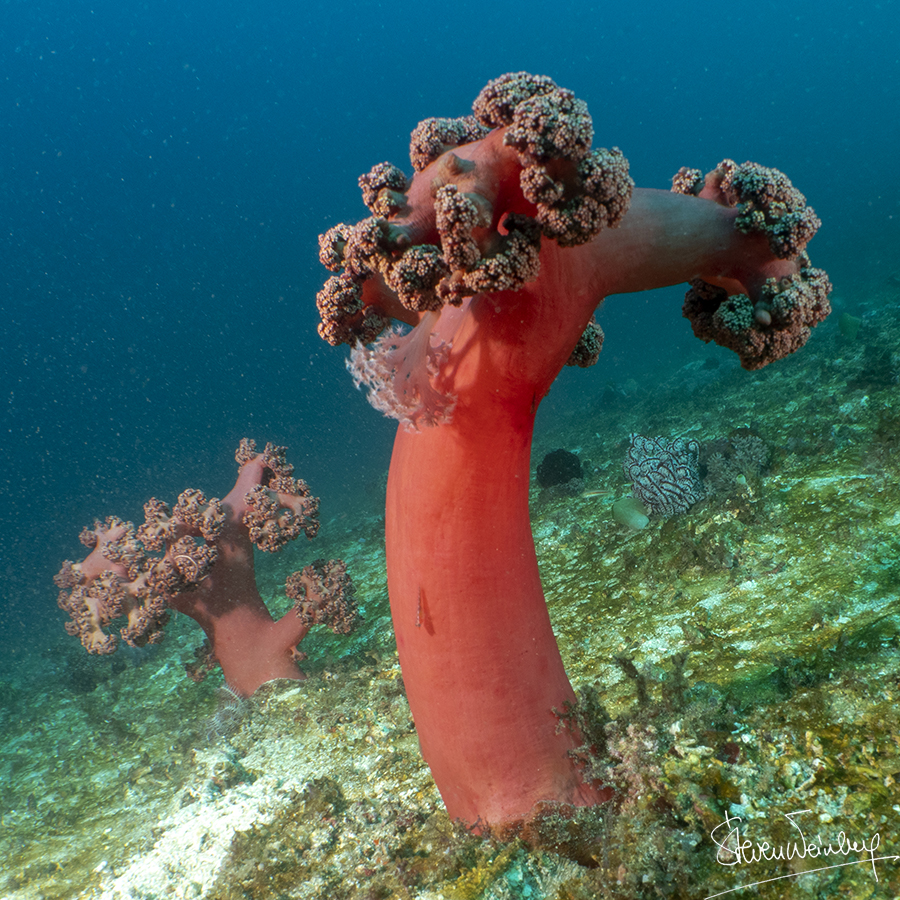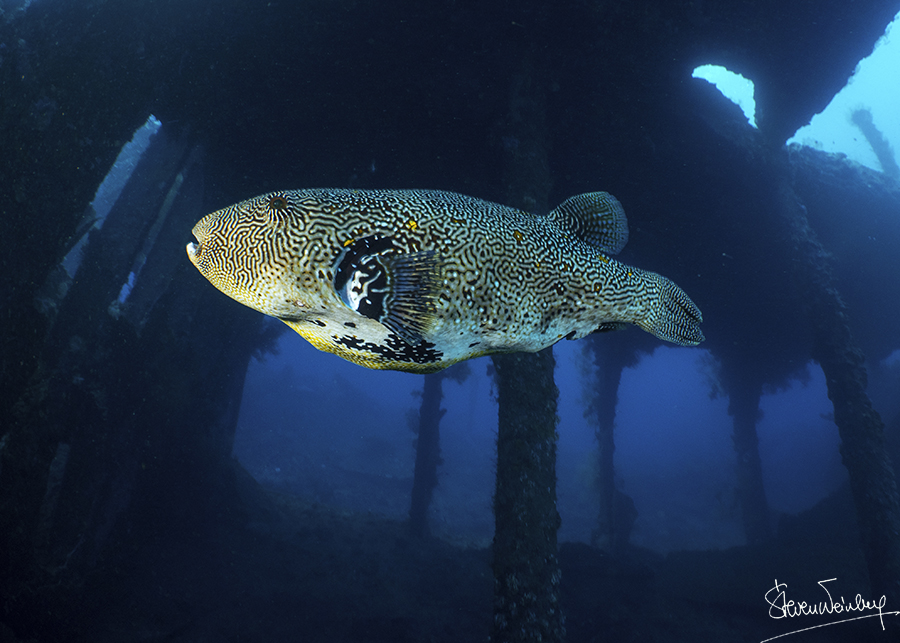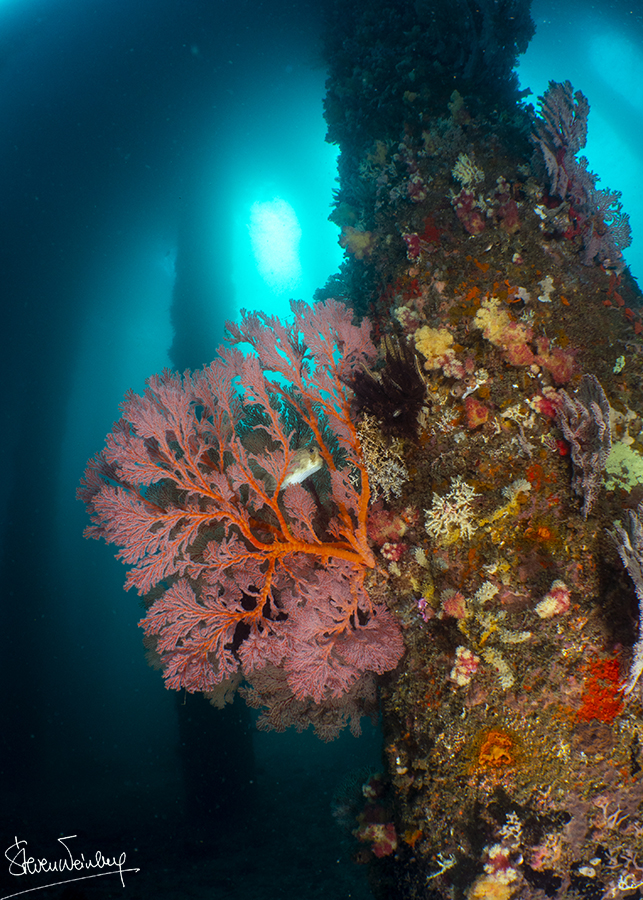 Portraits
Chaque animal possède sa propre 'signature'. Que ce soit l'aspect général, un portrait ou même un détail, on se base sur ces particularités pour identifier l'espèce. Mais aussi, parfois, pour leur attribuer une personnalité !
•••
Each animal has its own 'signature'. Whether it is the general aspect, a portrait or even a detail, we use these peculiarities to identify the species. But also, sometimes, to give them a personality!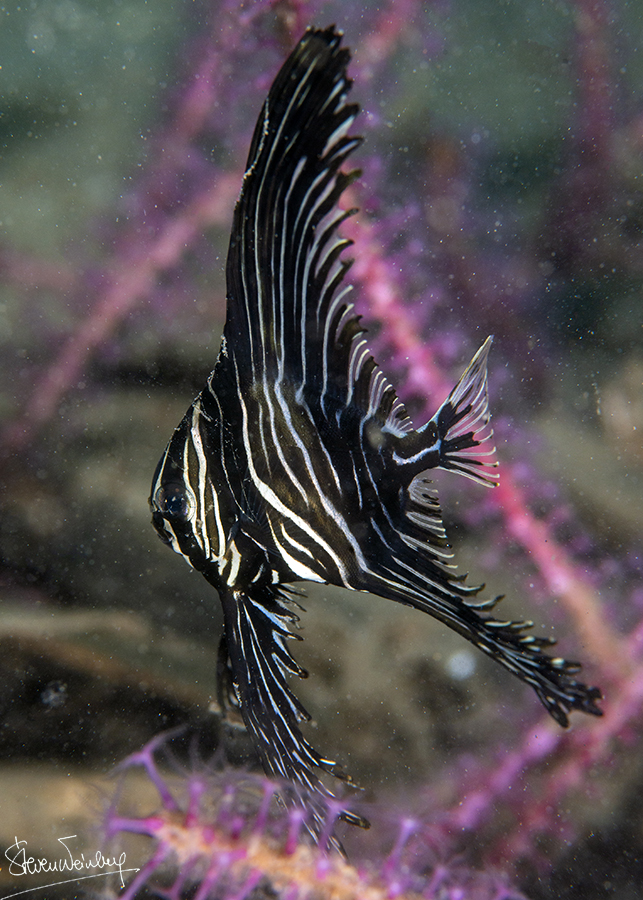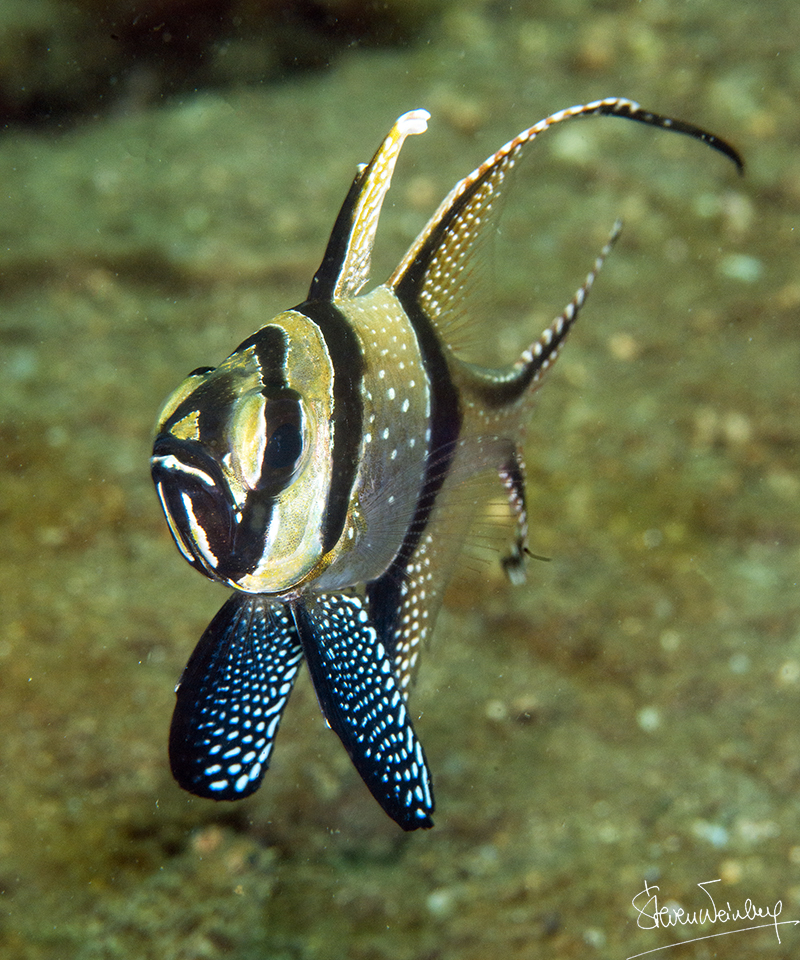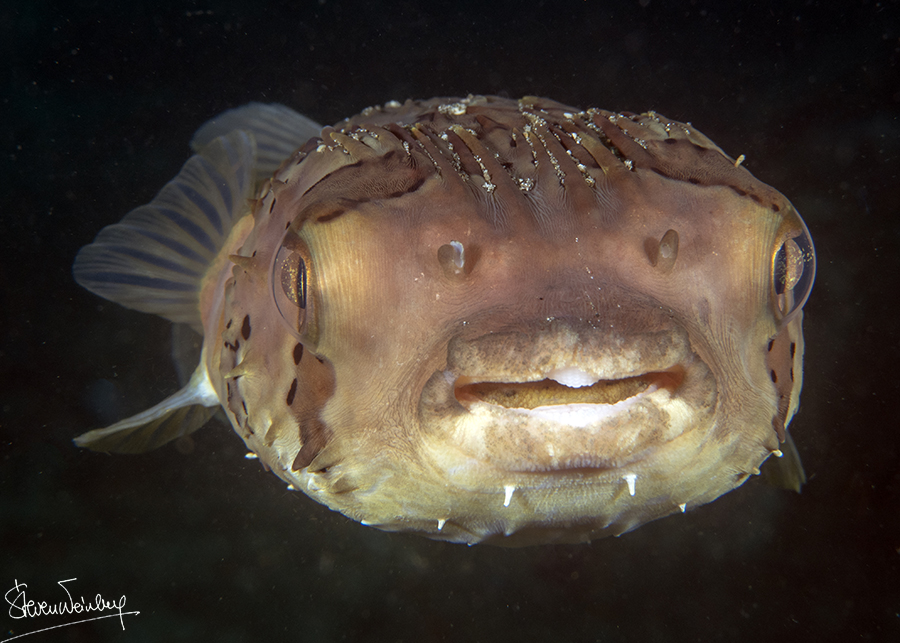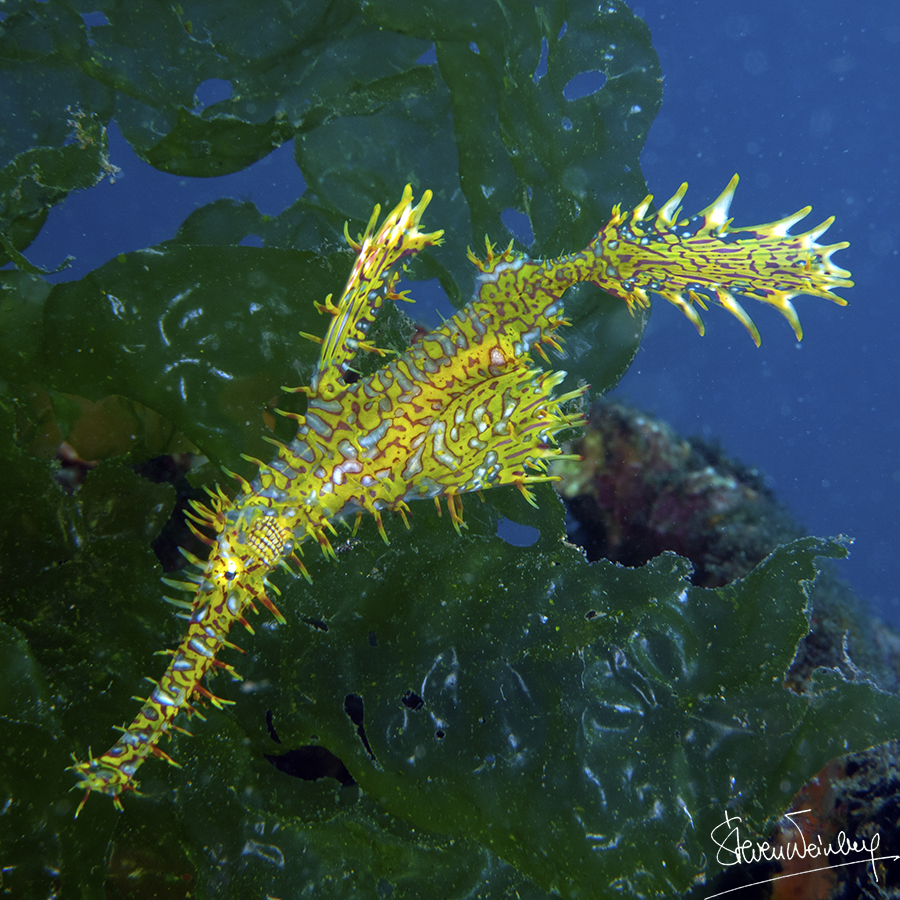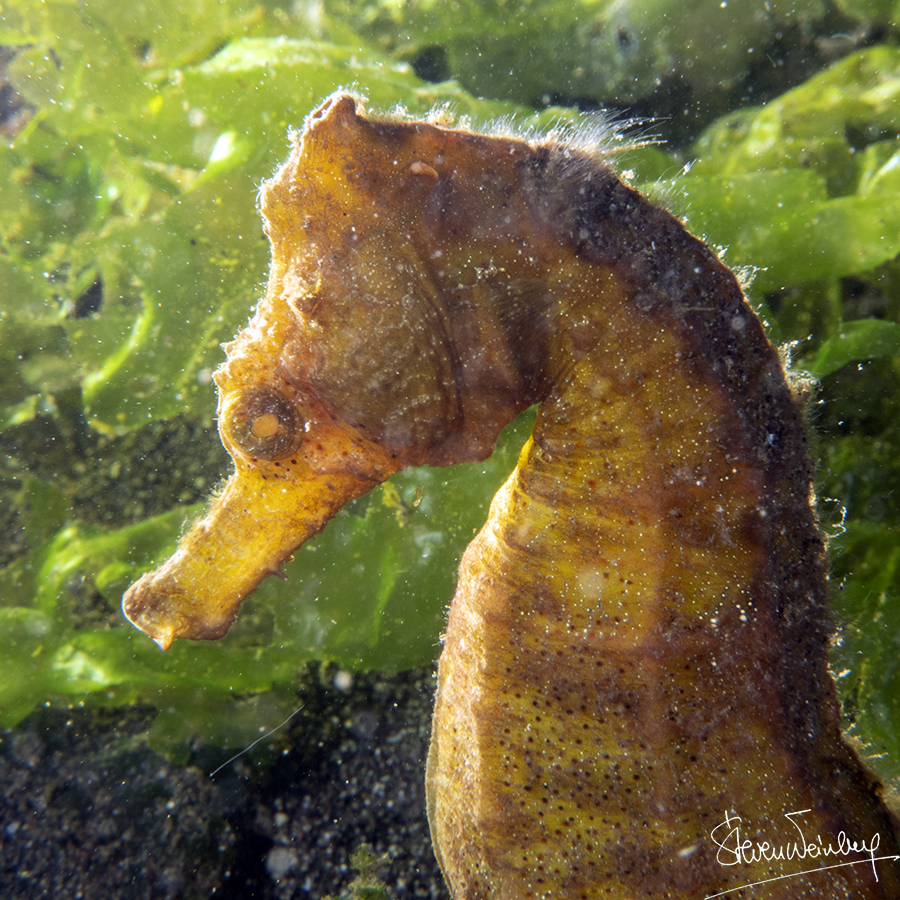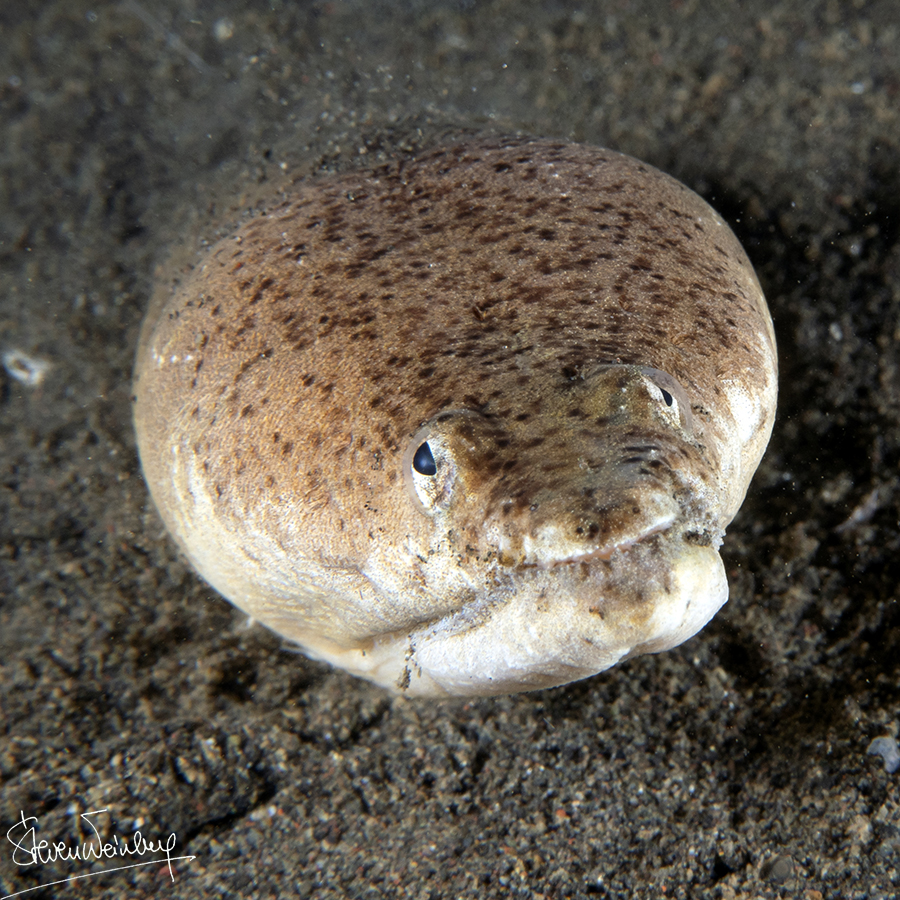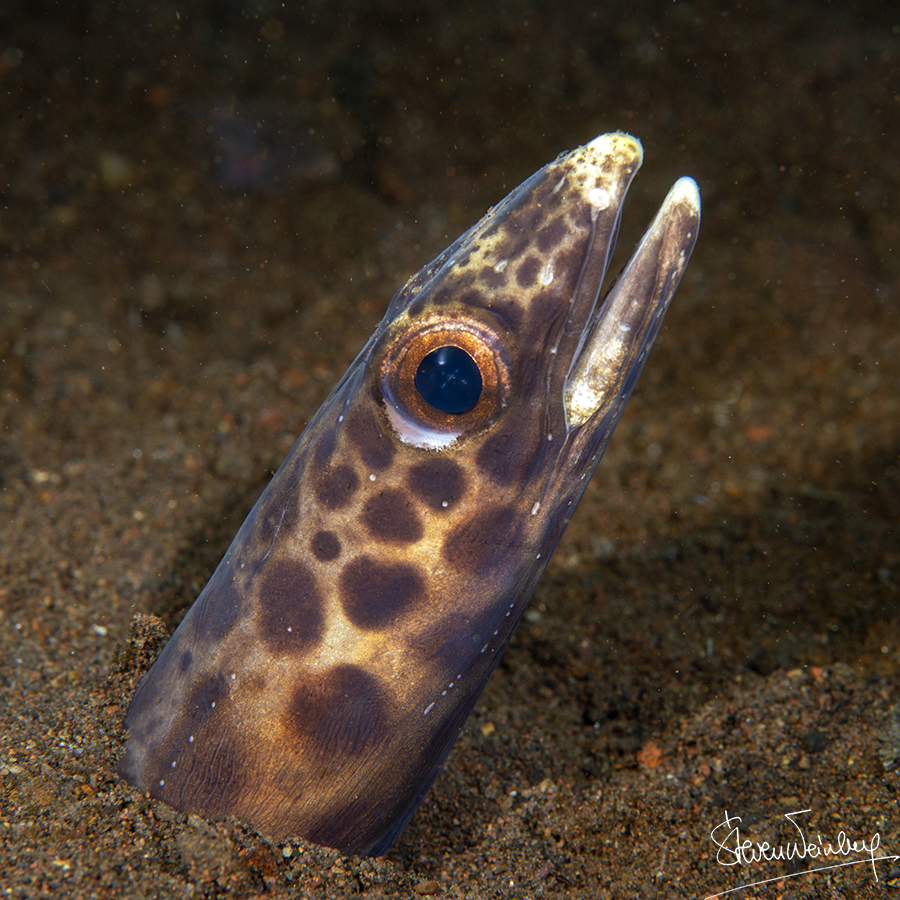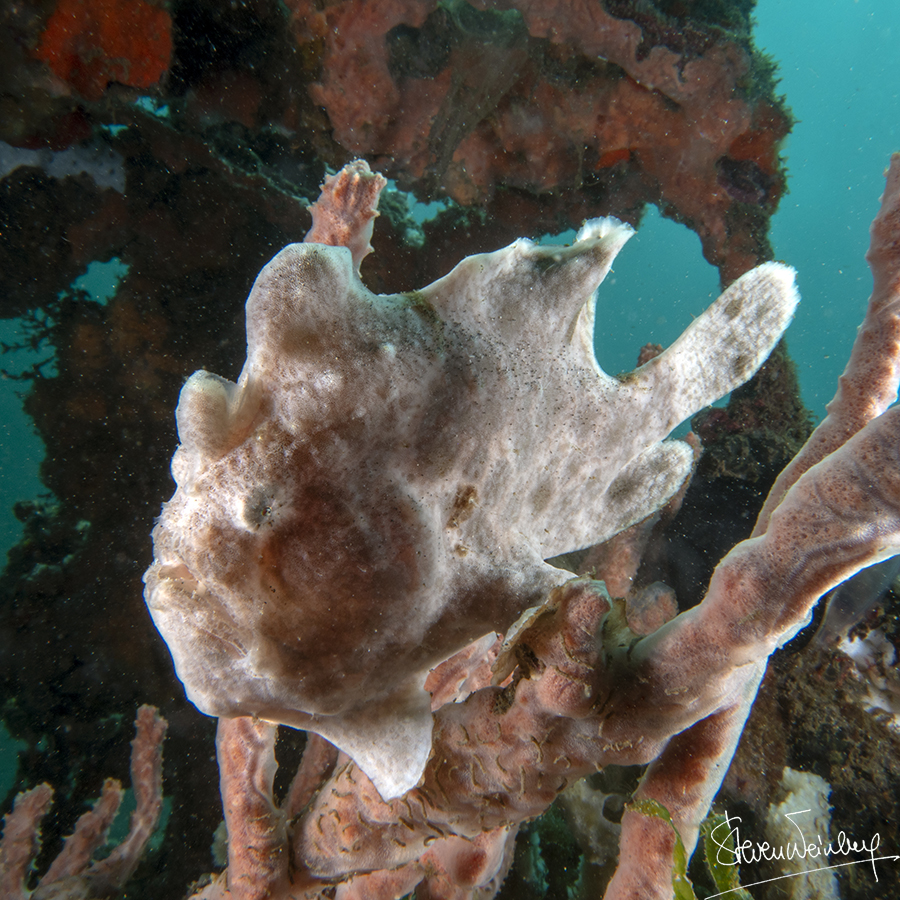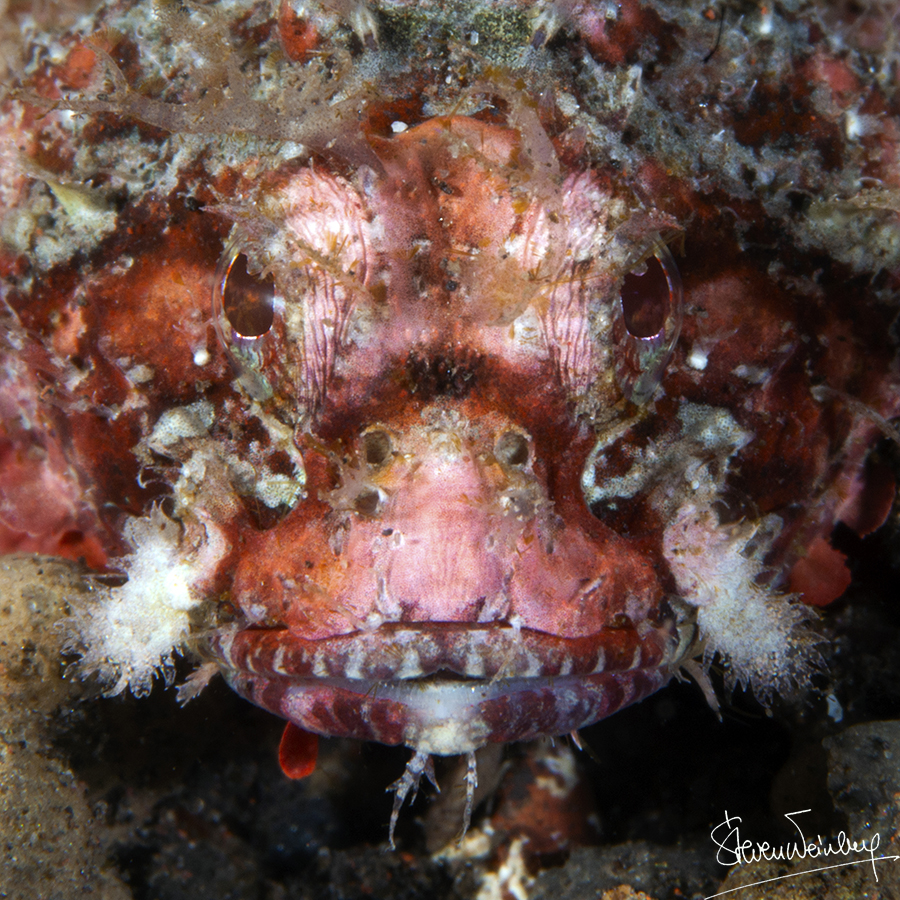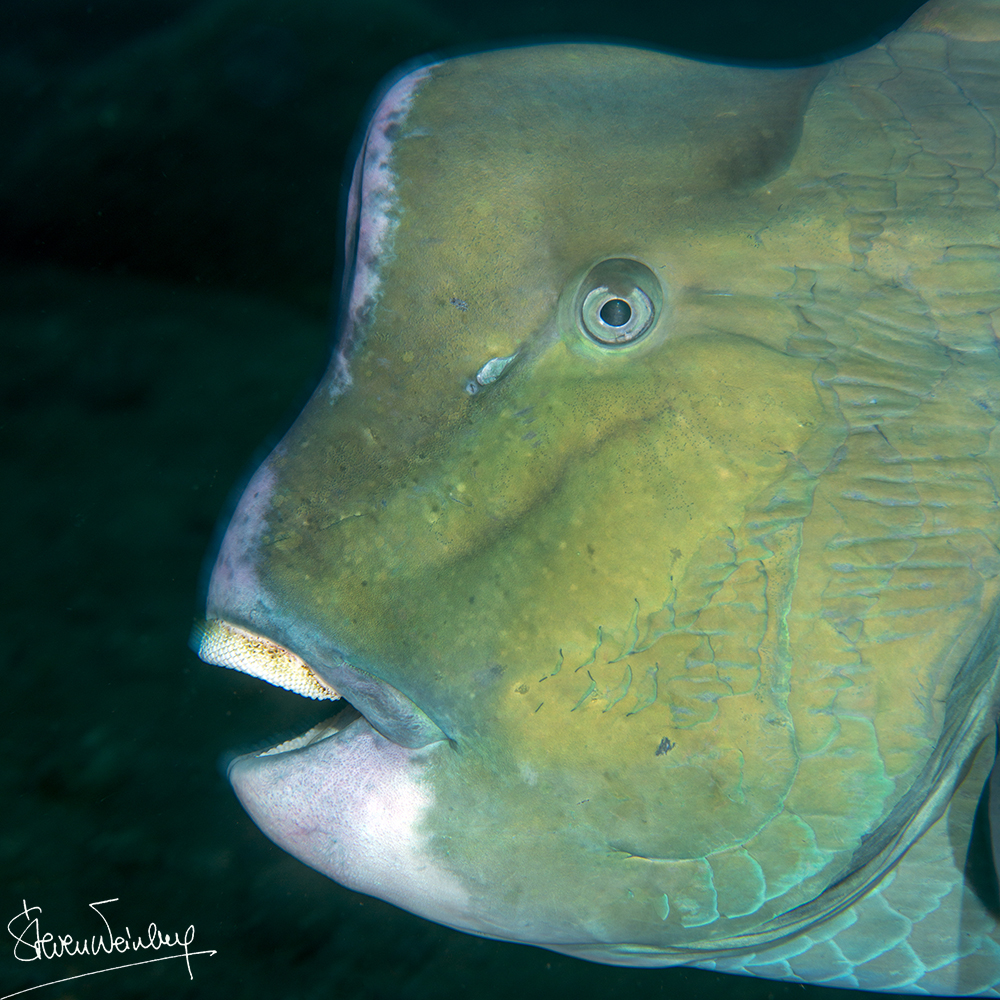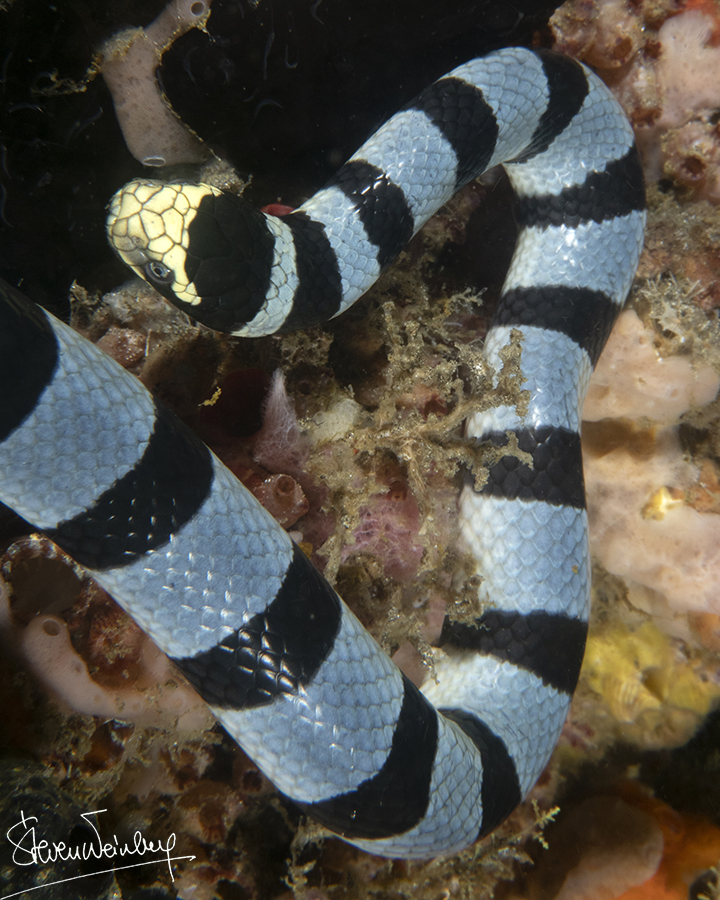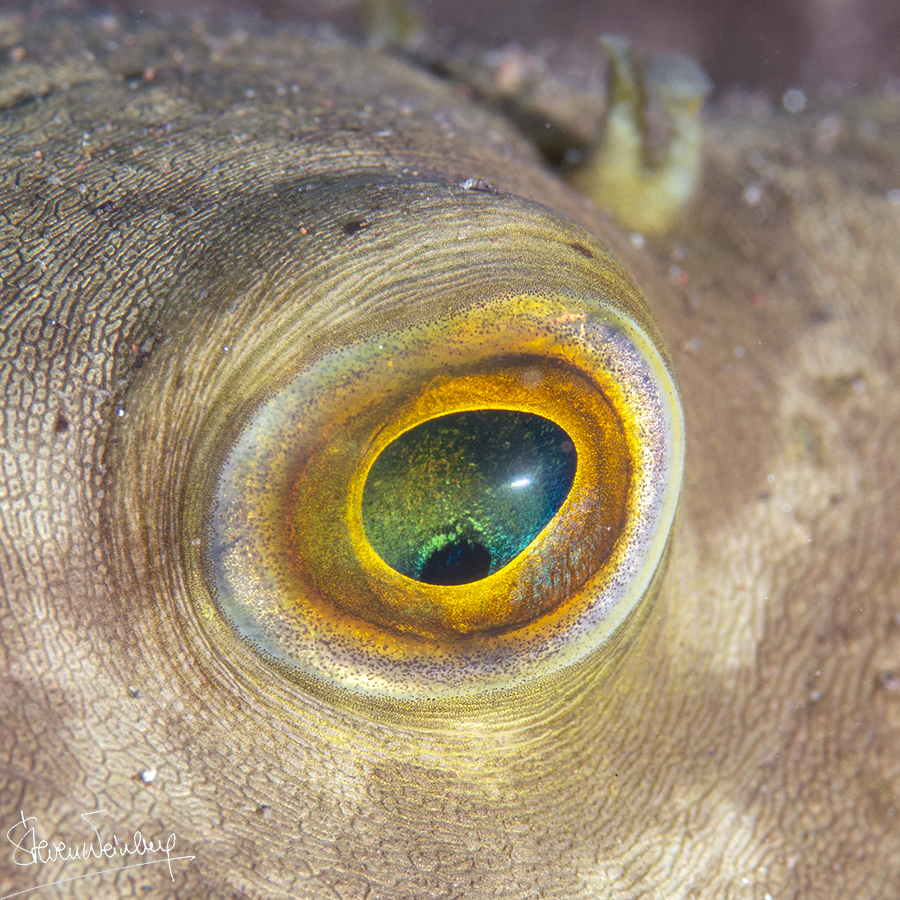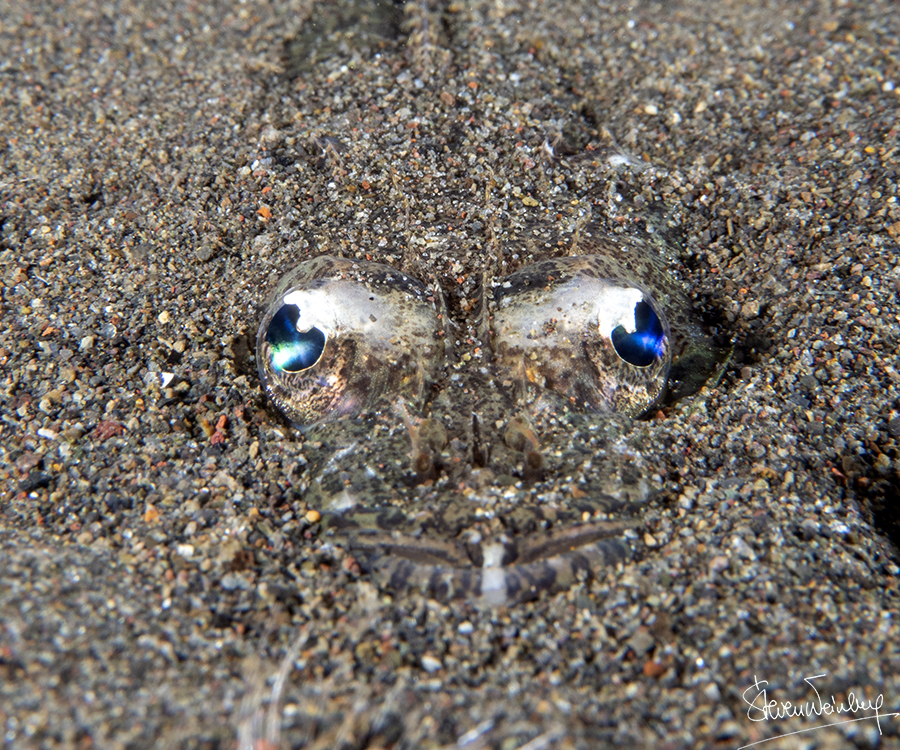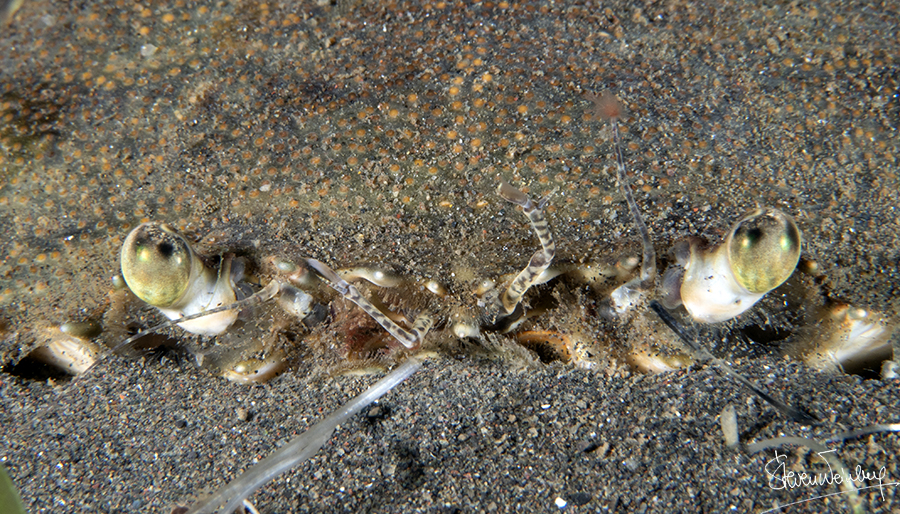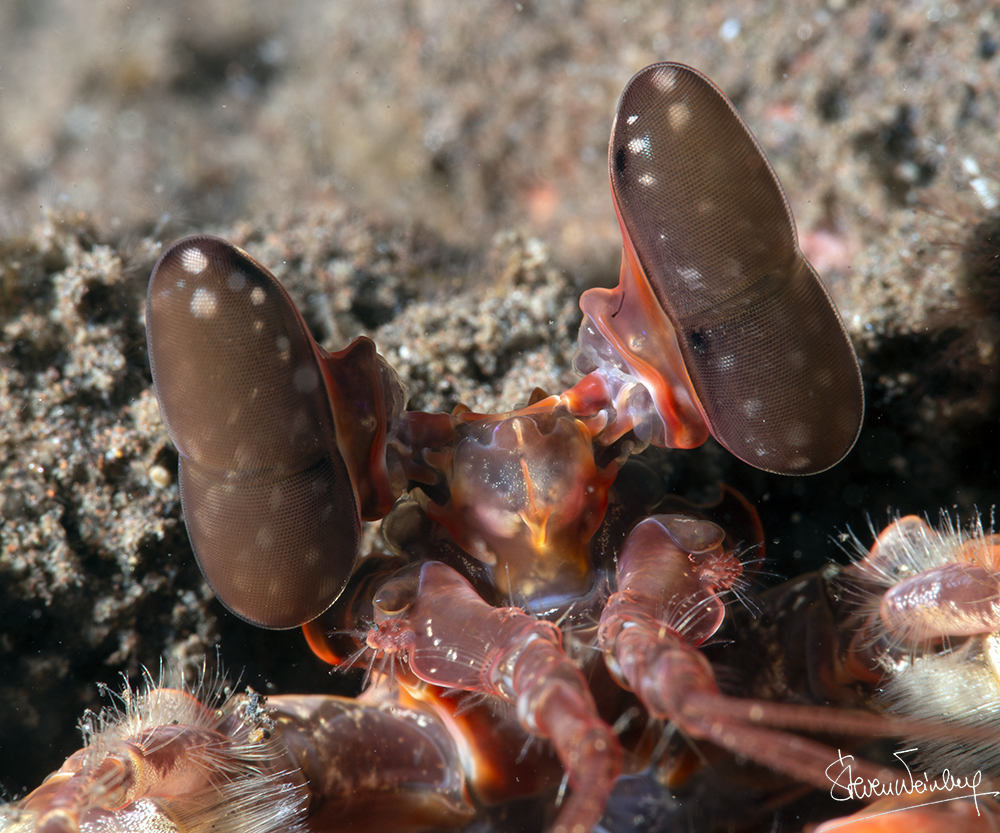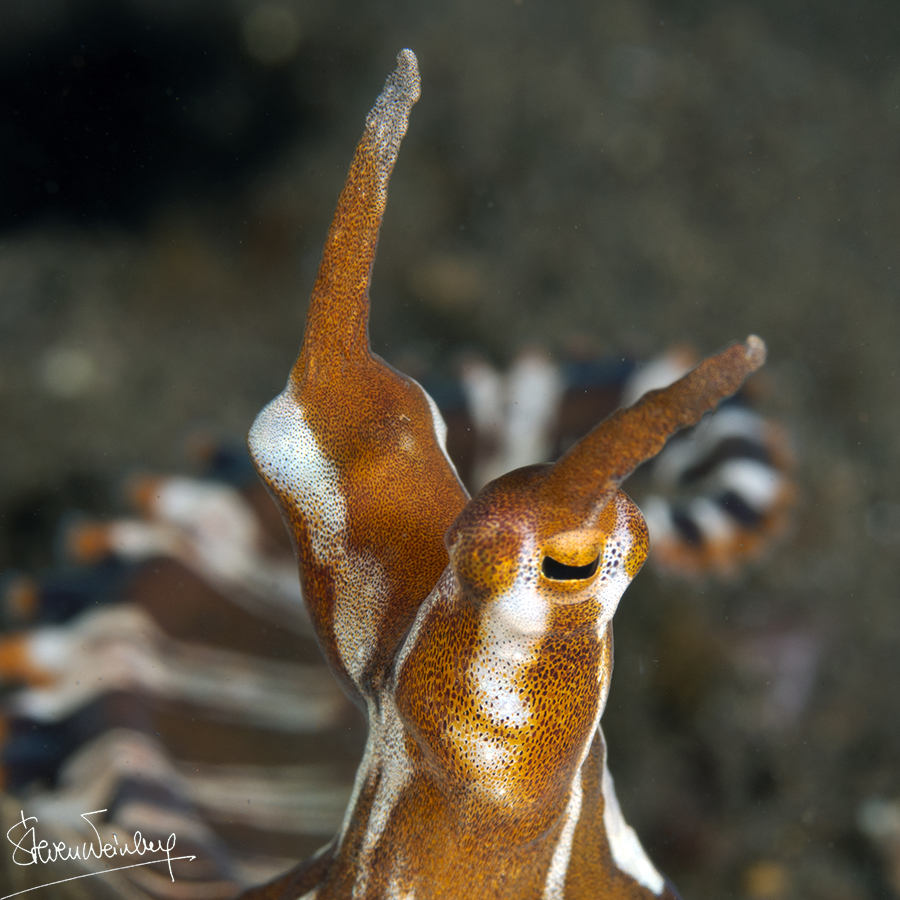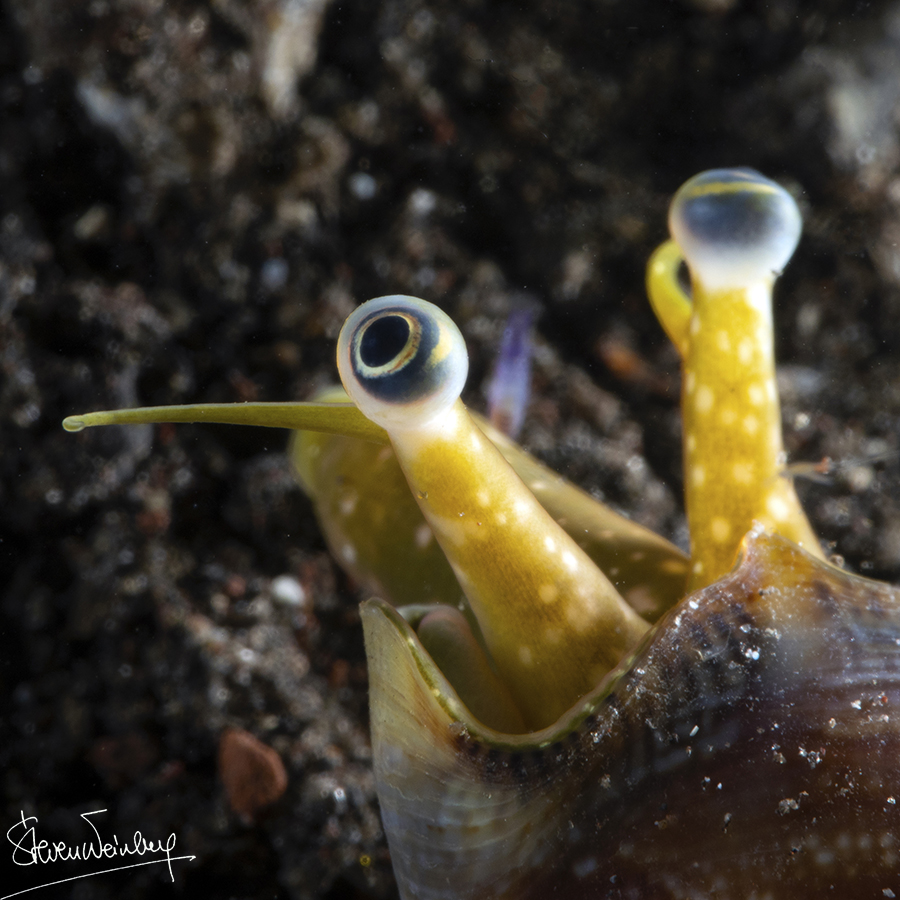 Le monde des mollusques / A mollusc world
Il y a les bivalves, les gastéropodes ('escargots' à coquilles et nudibranches qui en sont dépouvus), et les céphalopodes (poulpes, seiches, calmars)… Un monde fantastique et souvent très coloré.
•••
There are bivalves, gastropods ('snails' with shells and nudibranchs that lack them), and cephalopods (octopus, cuttlefish, squid) … A fantastic and often very colourful world.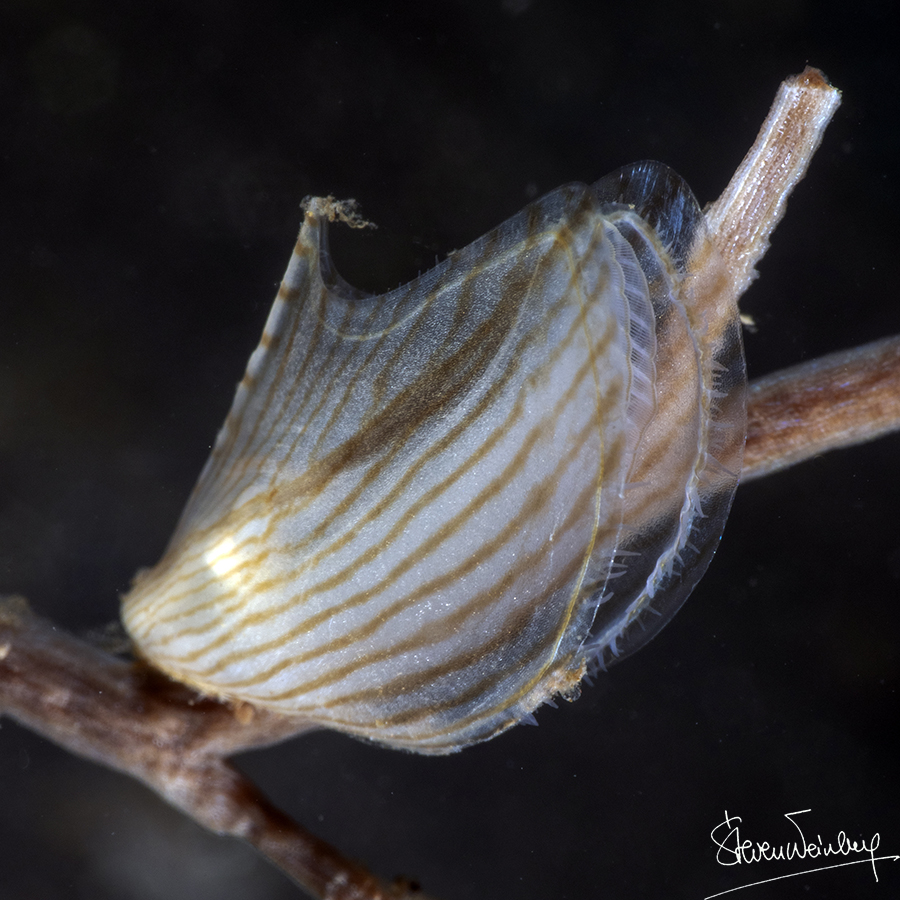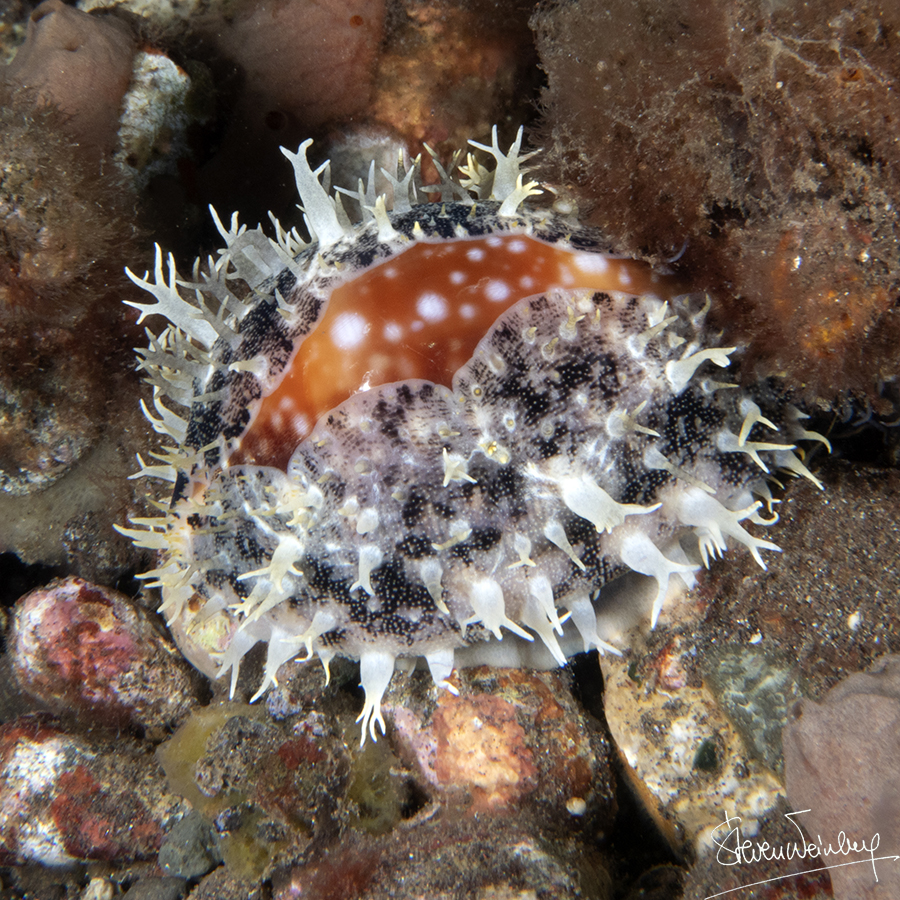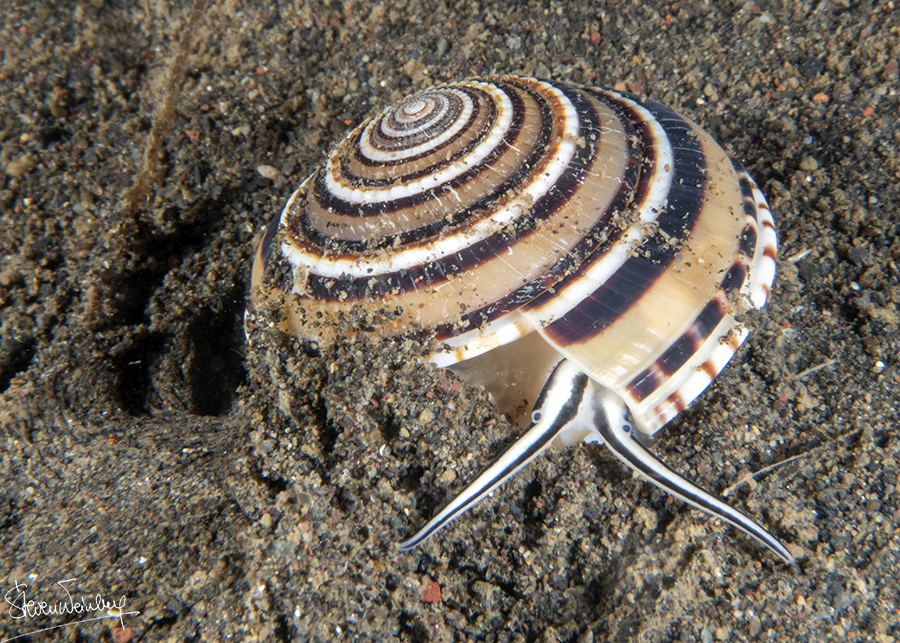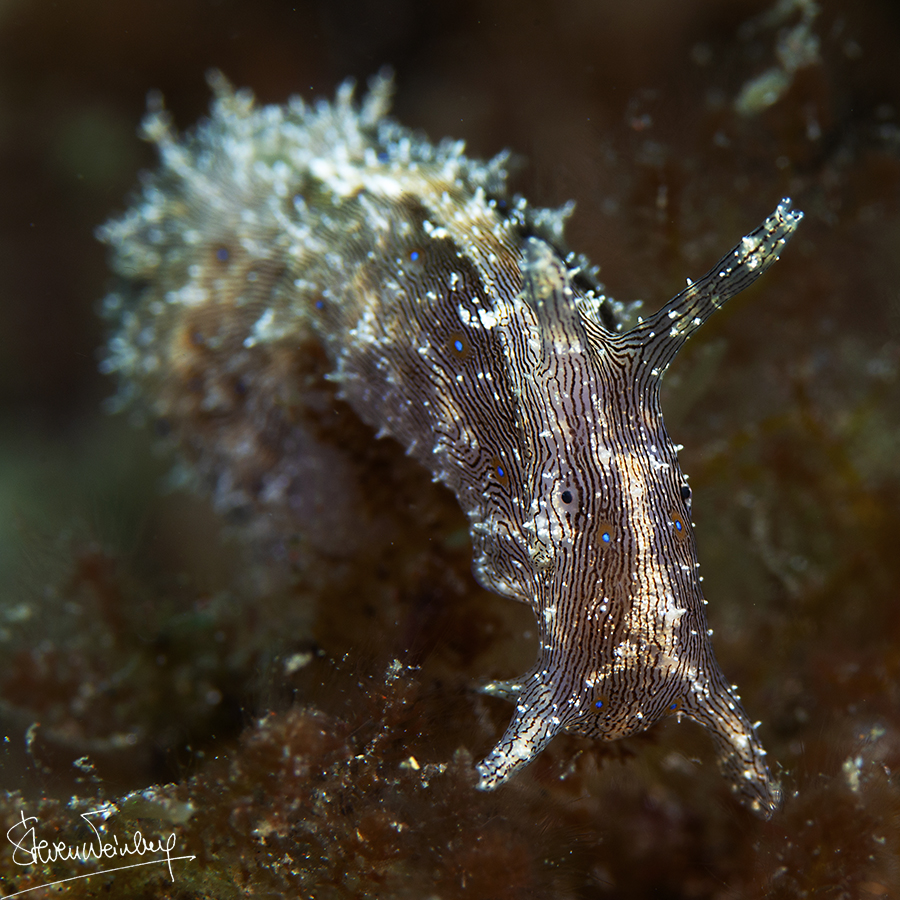 Galerie de nudibranches multicolores / A colourful gallery of nudibranchs
Juste pour le plaisir des yeux, sans noms ni commentaires !
•••
Just for the pleasure of the eyes, without names or comments!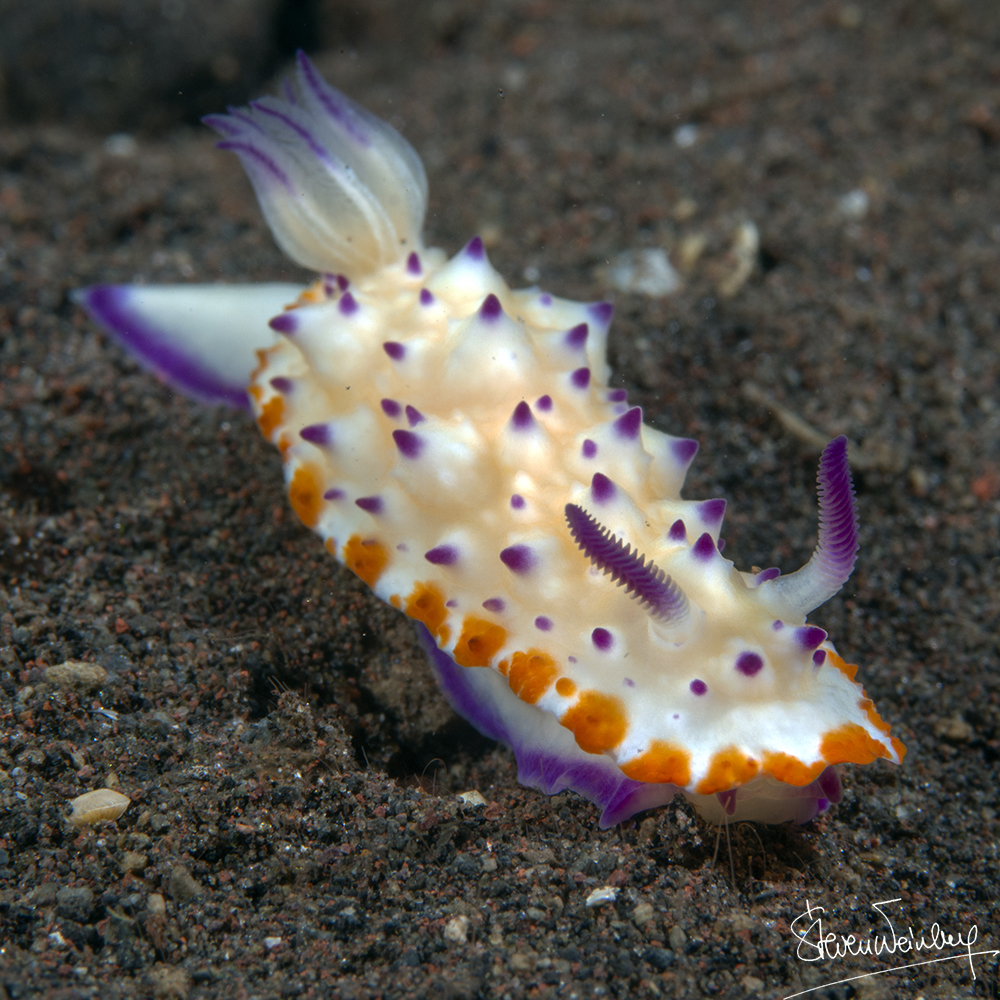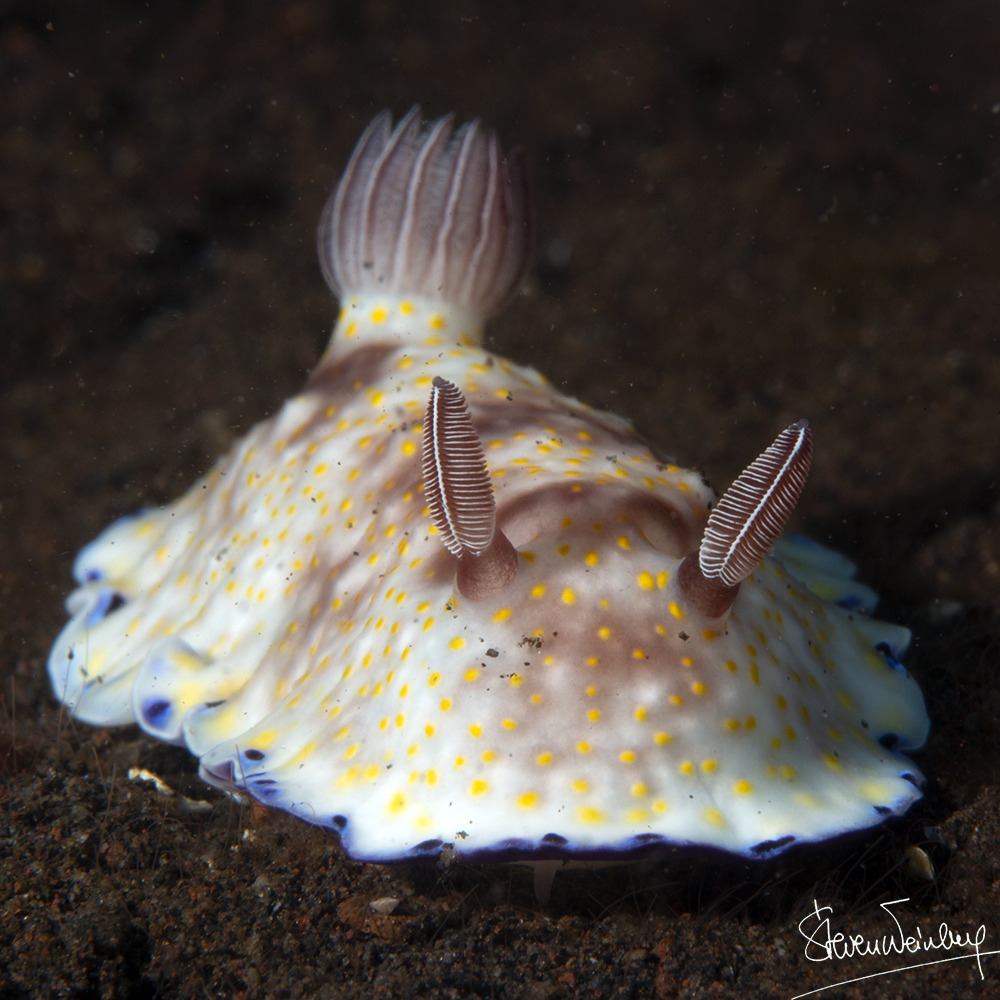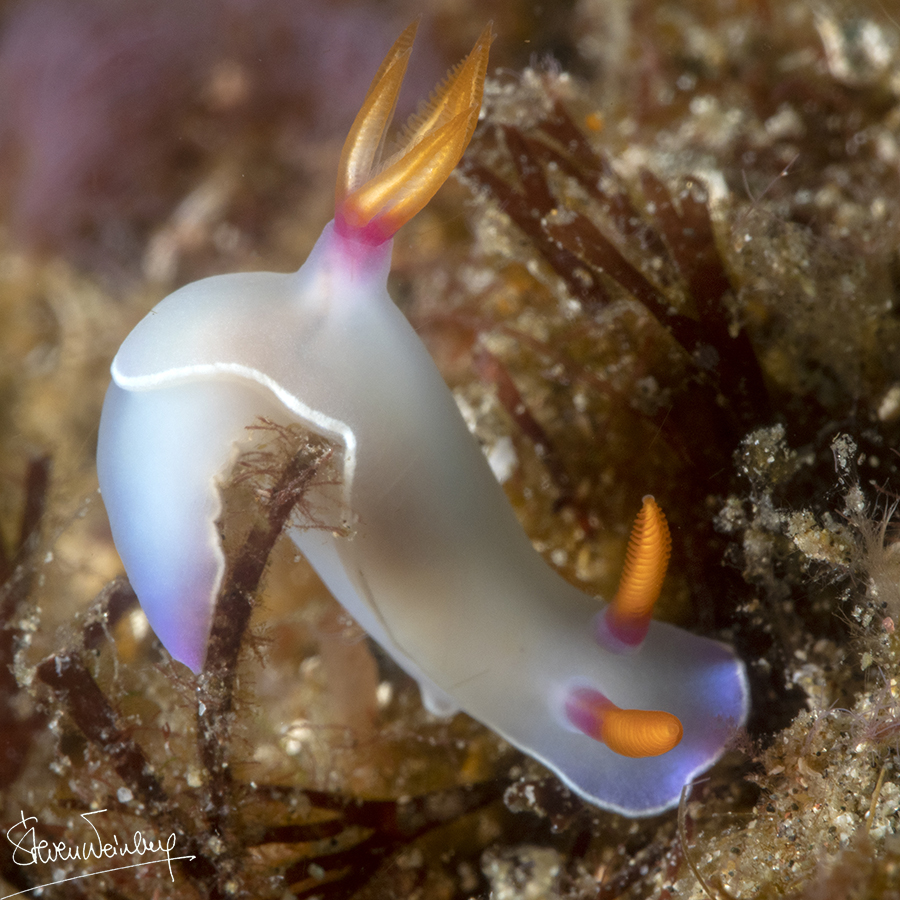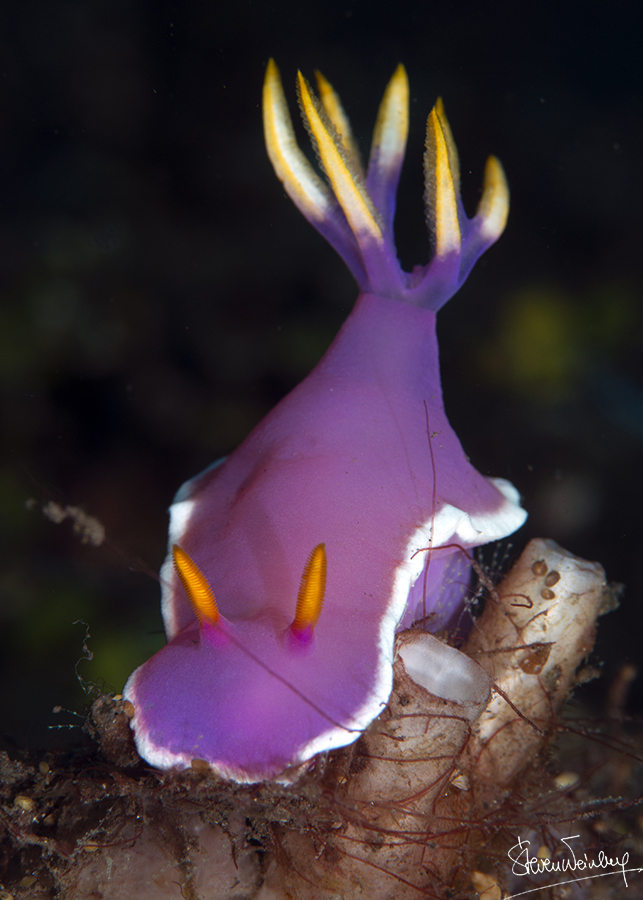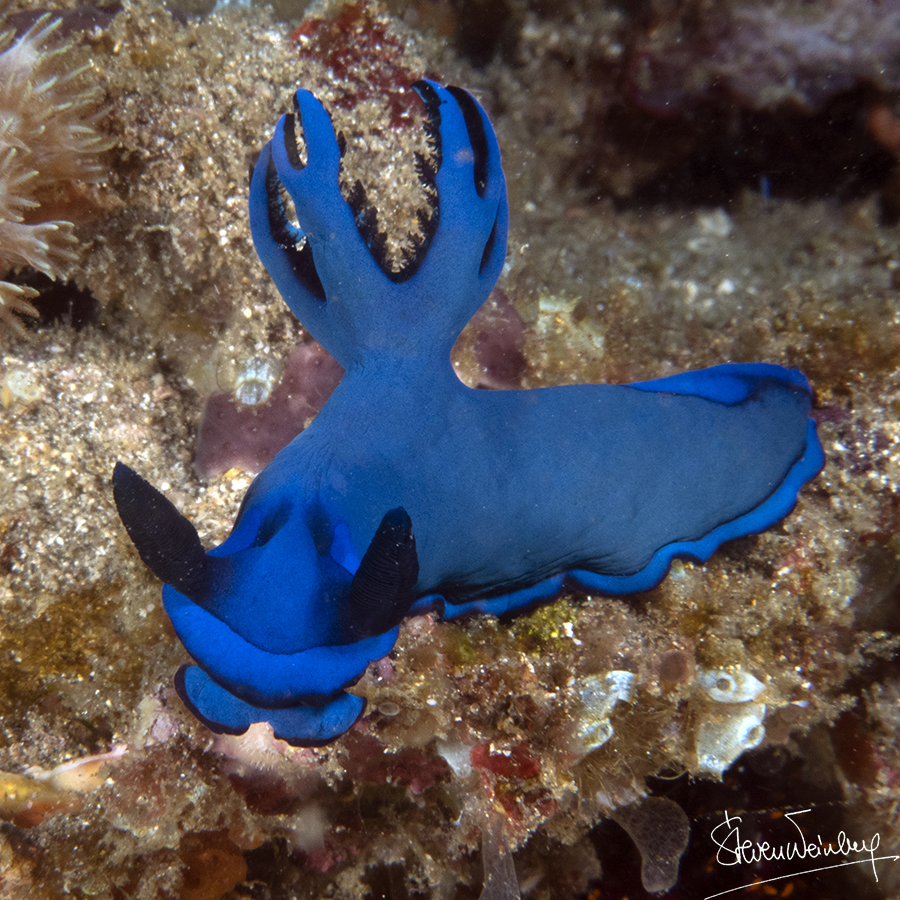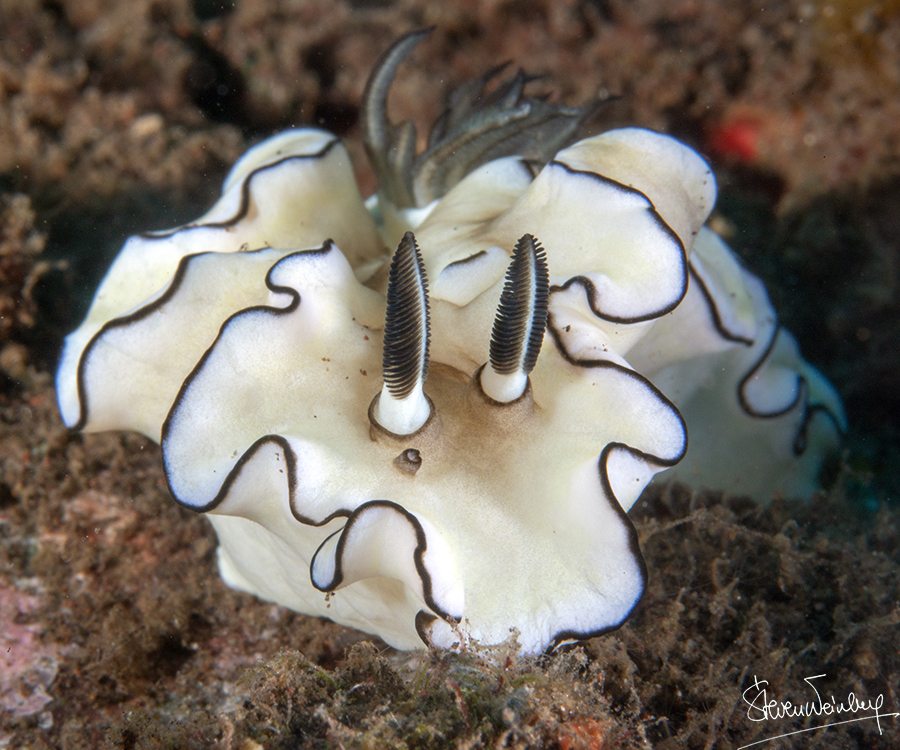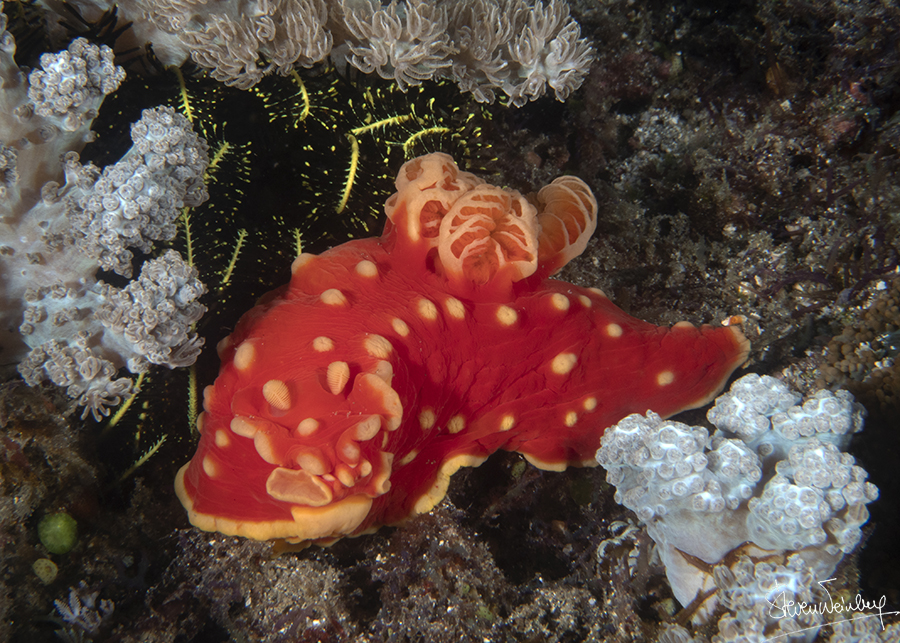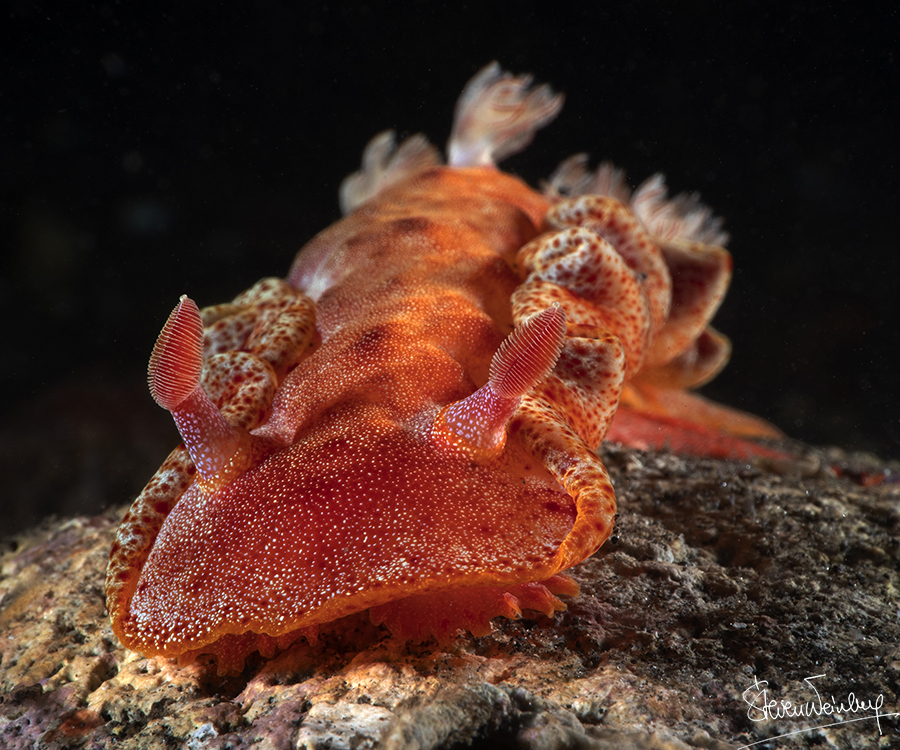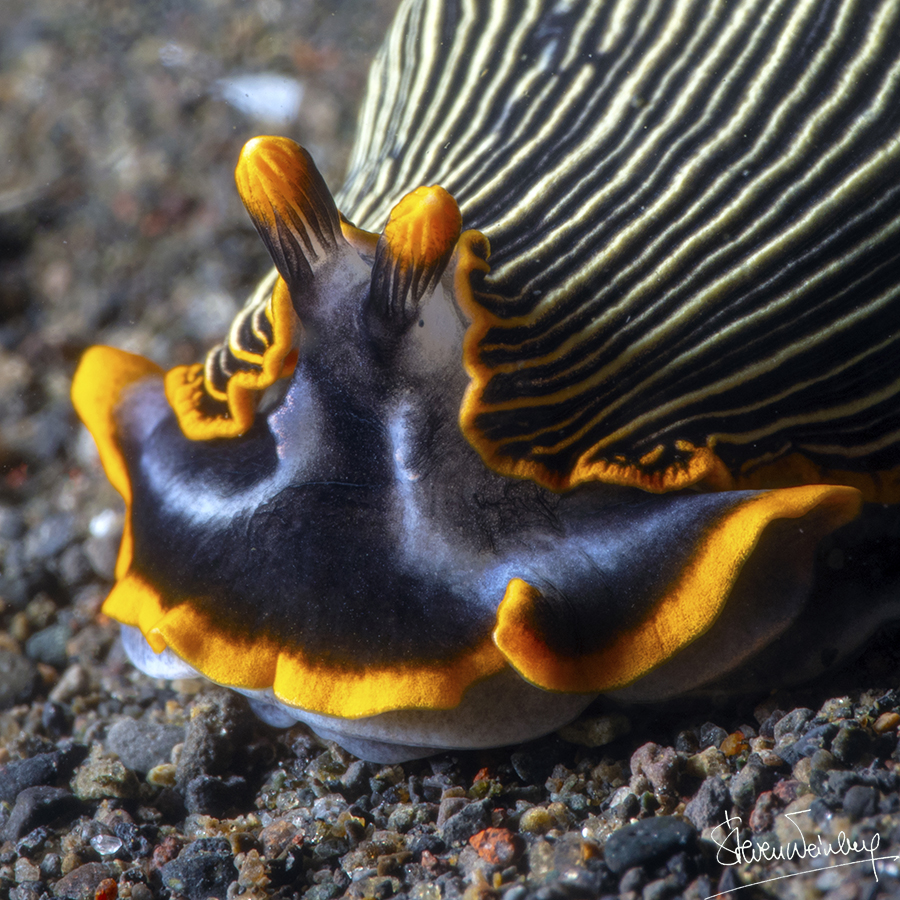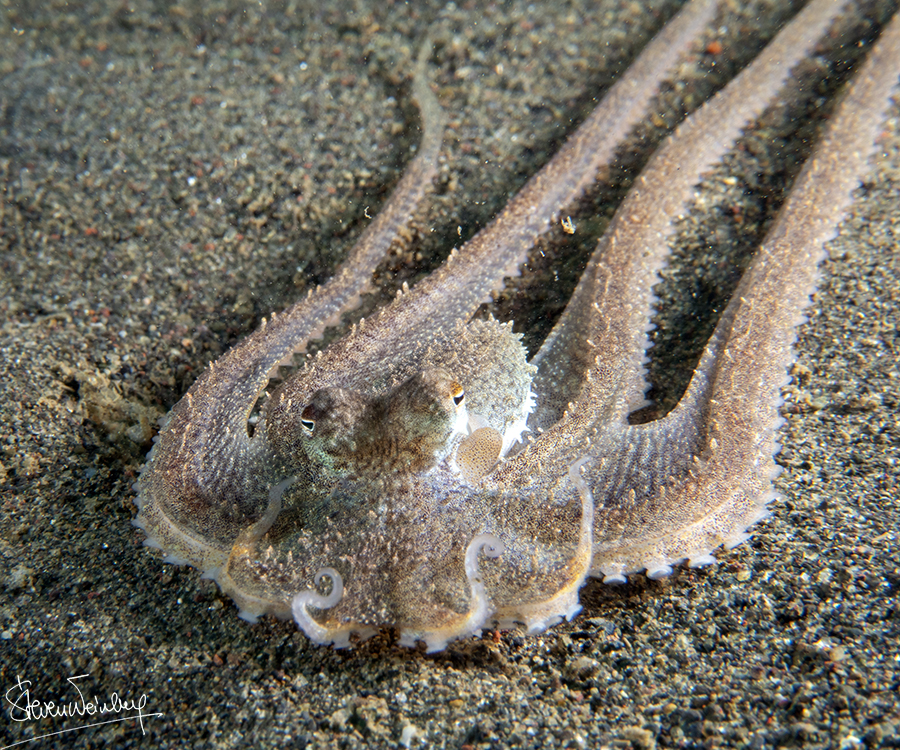 Les yeux de Lara / Lara's eyes
Les guides sous-marins indonésiens (et philippins) que nous côtoyons depuis des années sont tous remarquables. Mais il y en a un qui sort du lot et nous avons eu le privilège qu'il nous accompagne pendant ce safari : Komang Lara. Il nous a montré une multitude d'animaux que nous n'aurions jamais vus sans lui, surtout des espèces mesurant entre 1 et 5 mm ! Exceptionnel !
•••
The Indonesian (and Filipino) underwater guides which we have been meeting for years are all remarkable. But there is one who stands out and we had the privilege that he accompanied us on this safari: Komang Lara. He showed us a multitude of animals that we would never have seen without him, especially species measuring between 1 and 5 mm! Exceptional!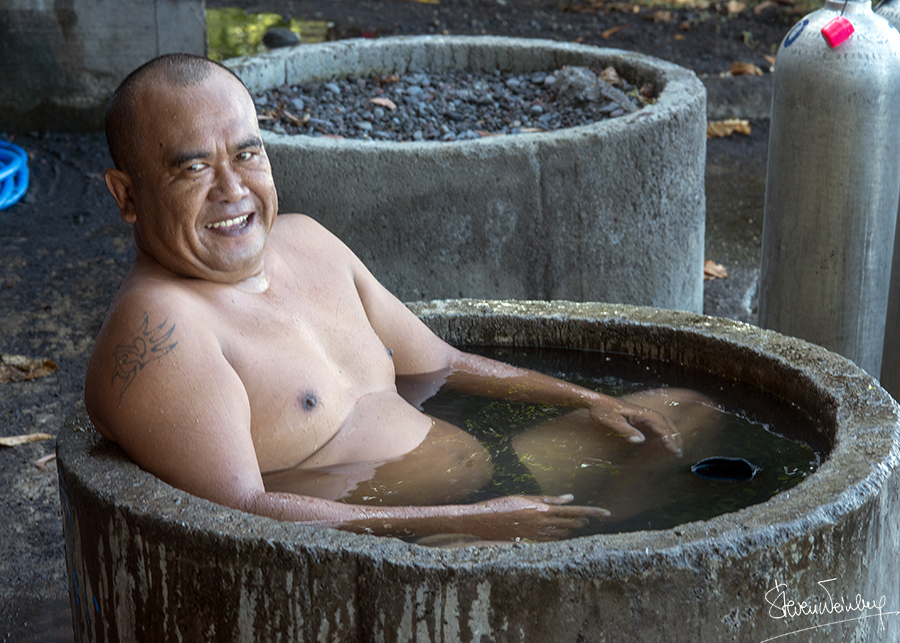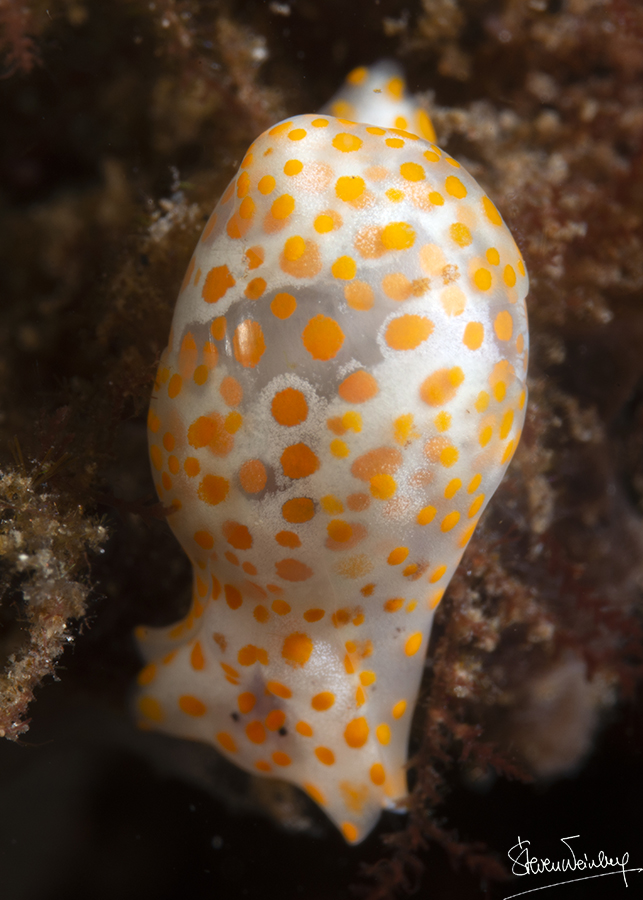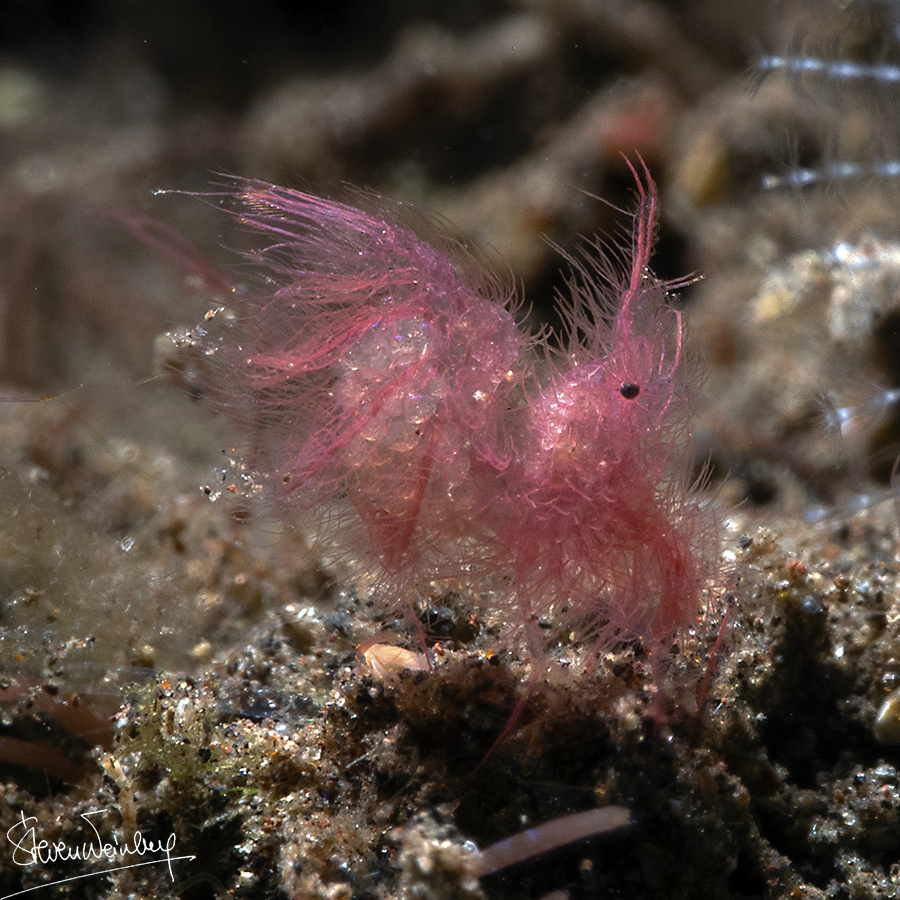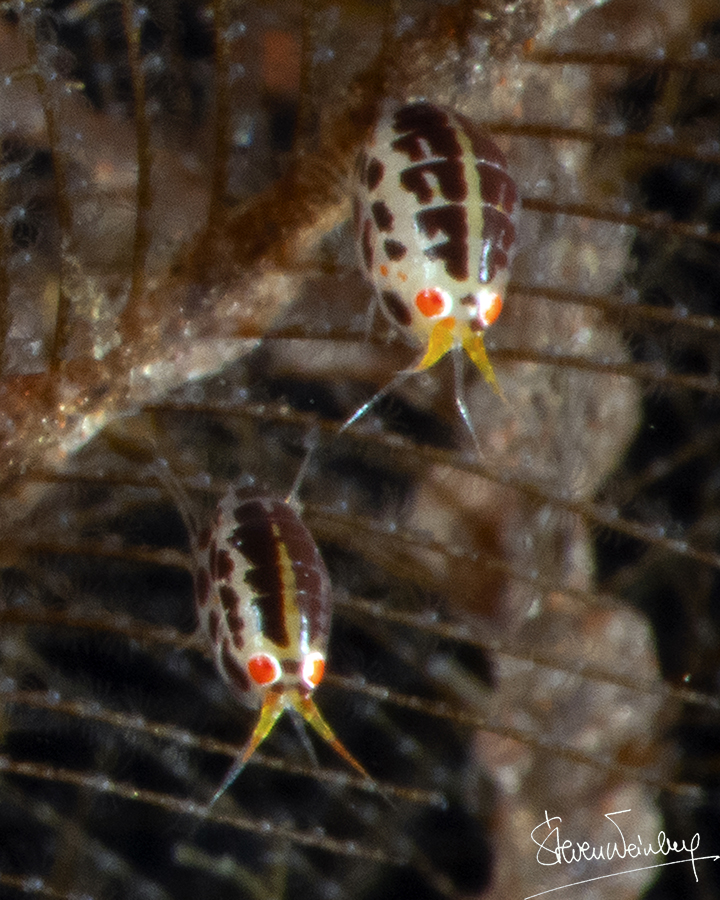 Choses rares / Rare things
On tombe de temps à autre, grâce aux yeux de Lara ou aux nôtres (de temps en temps quand même !) sur des choses jamais ou rarement vues. En voici une petite sélection.
•••
From time to time we stumble upon things never or rarely seen, thanks to the eyes of Lara or our own (from time to time!). Here is a small selection.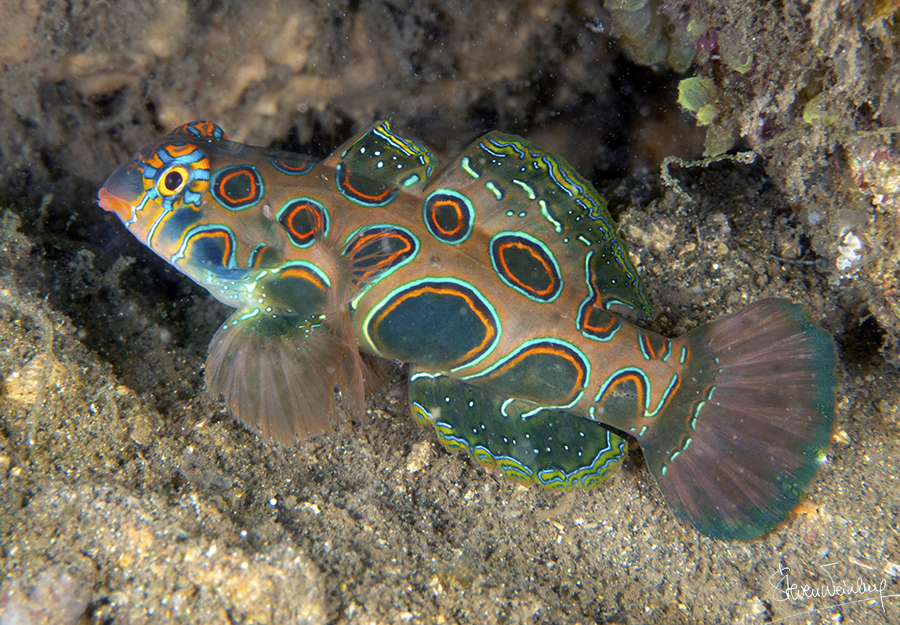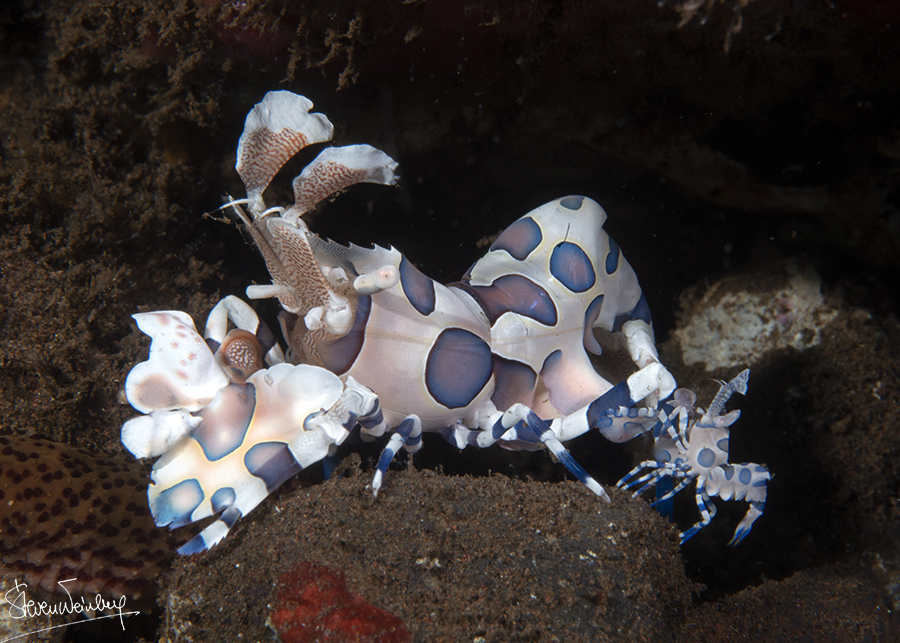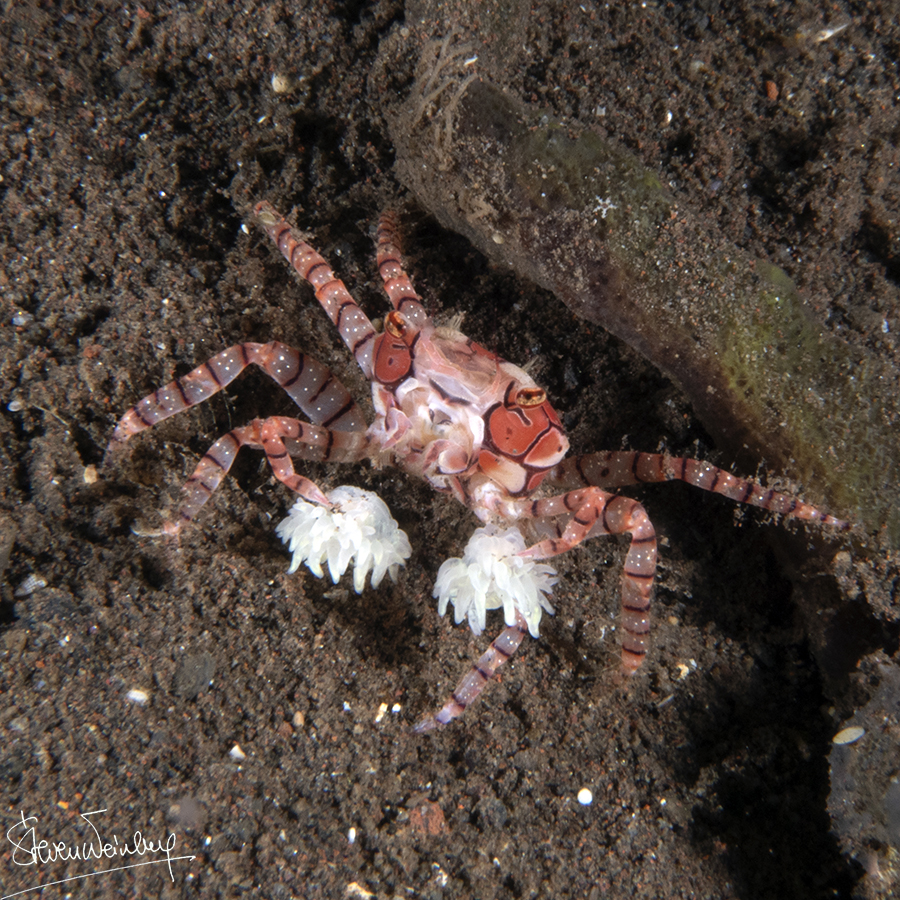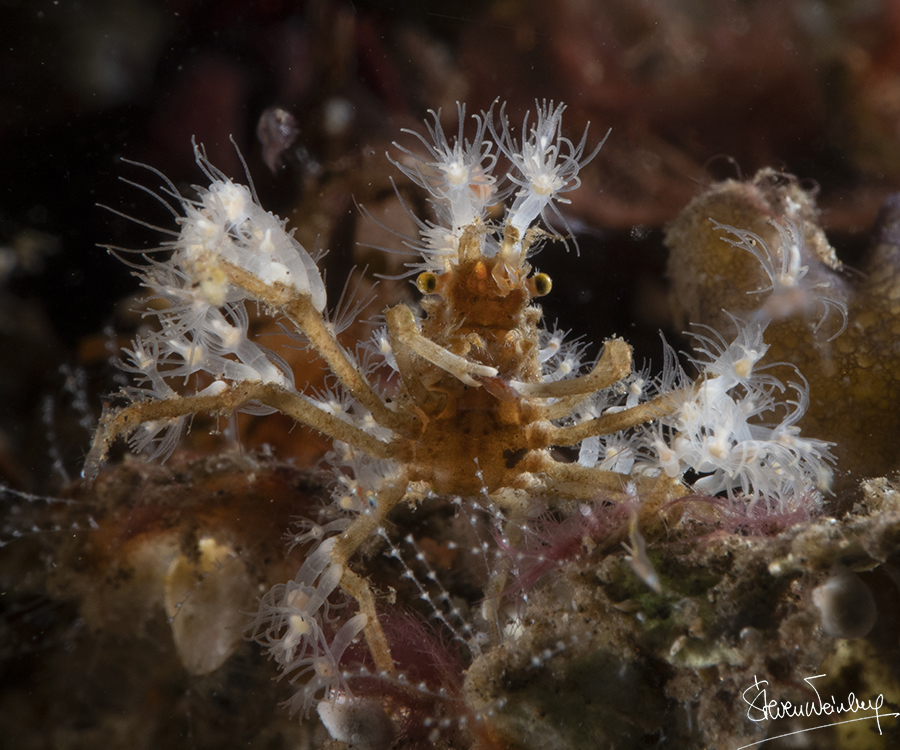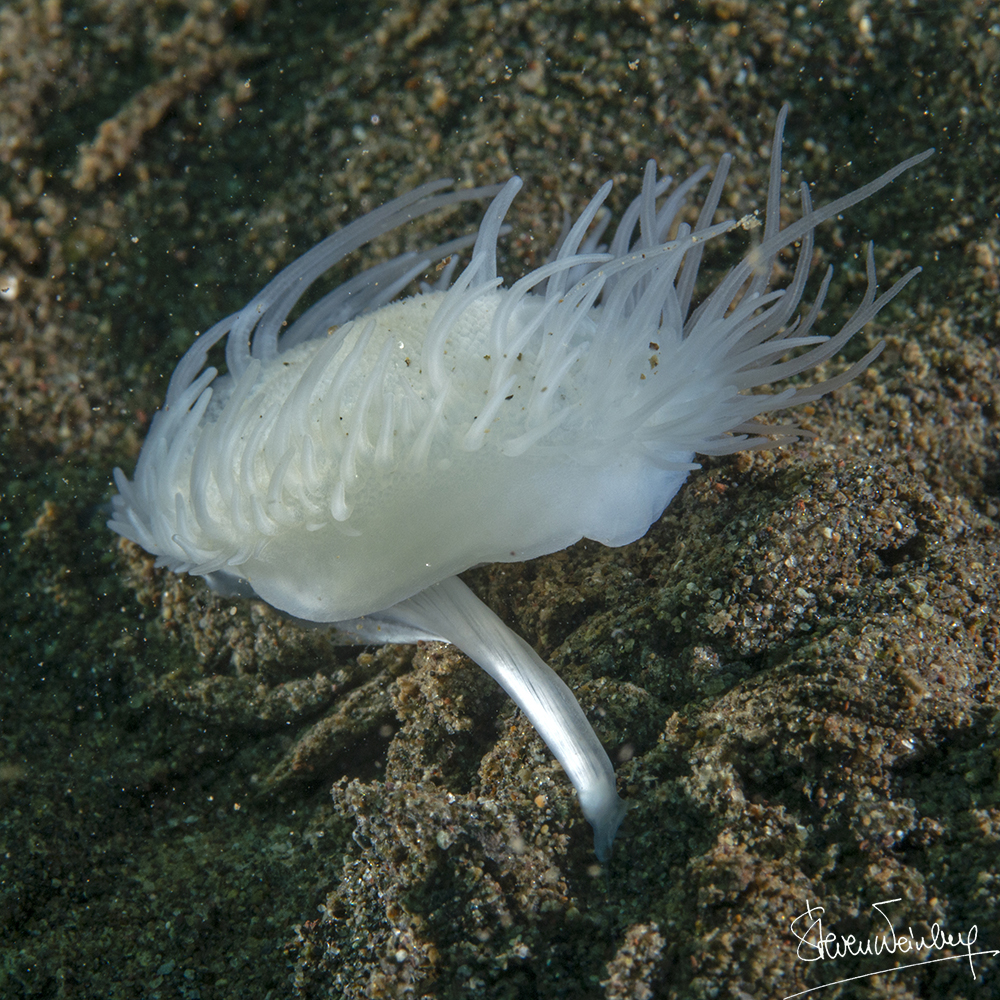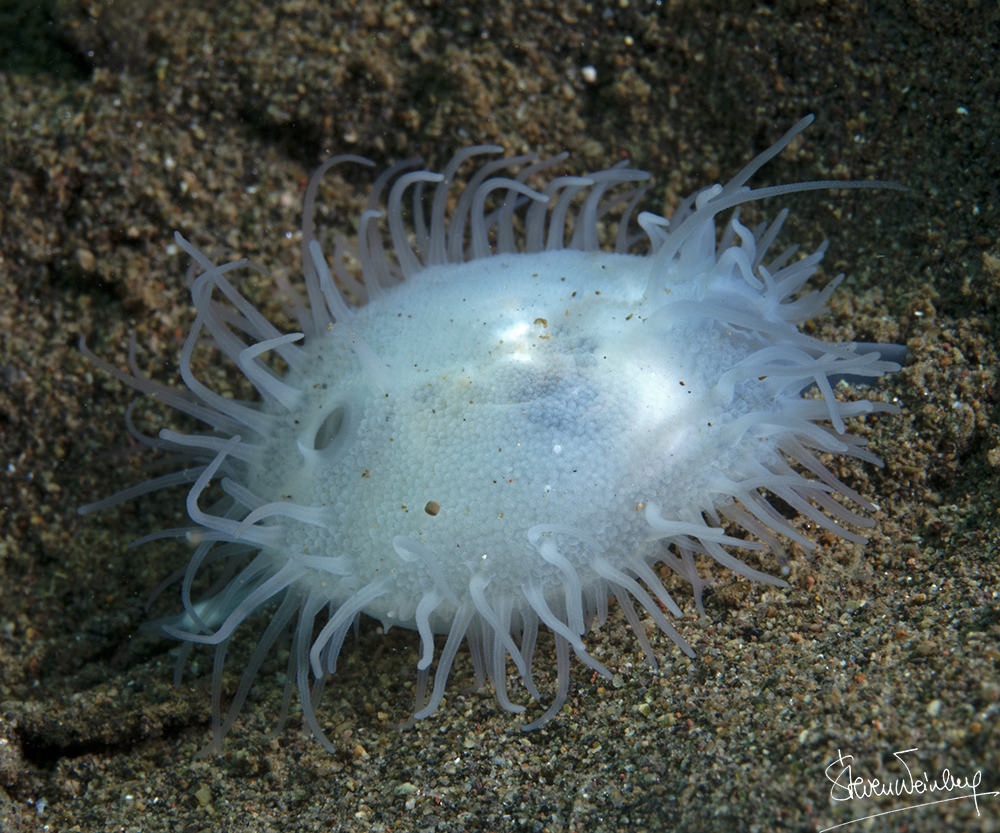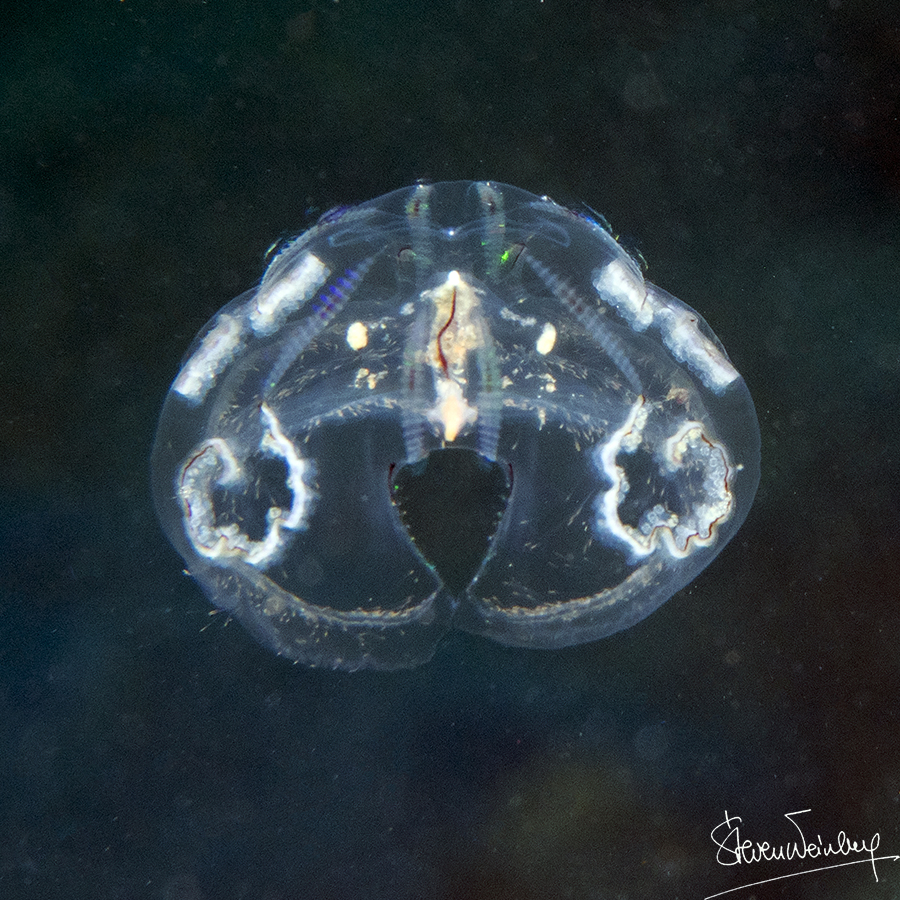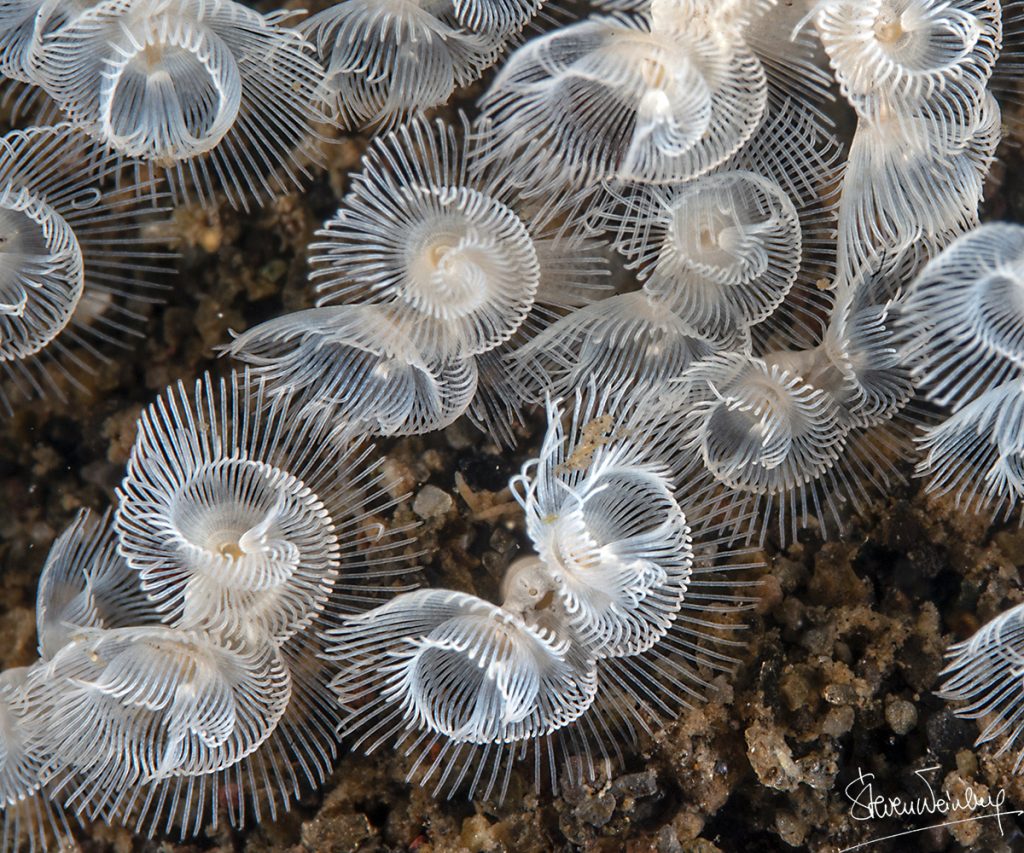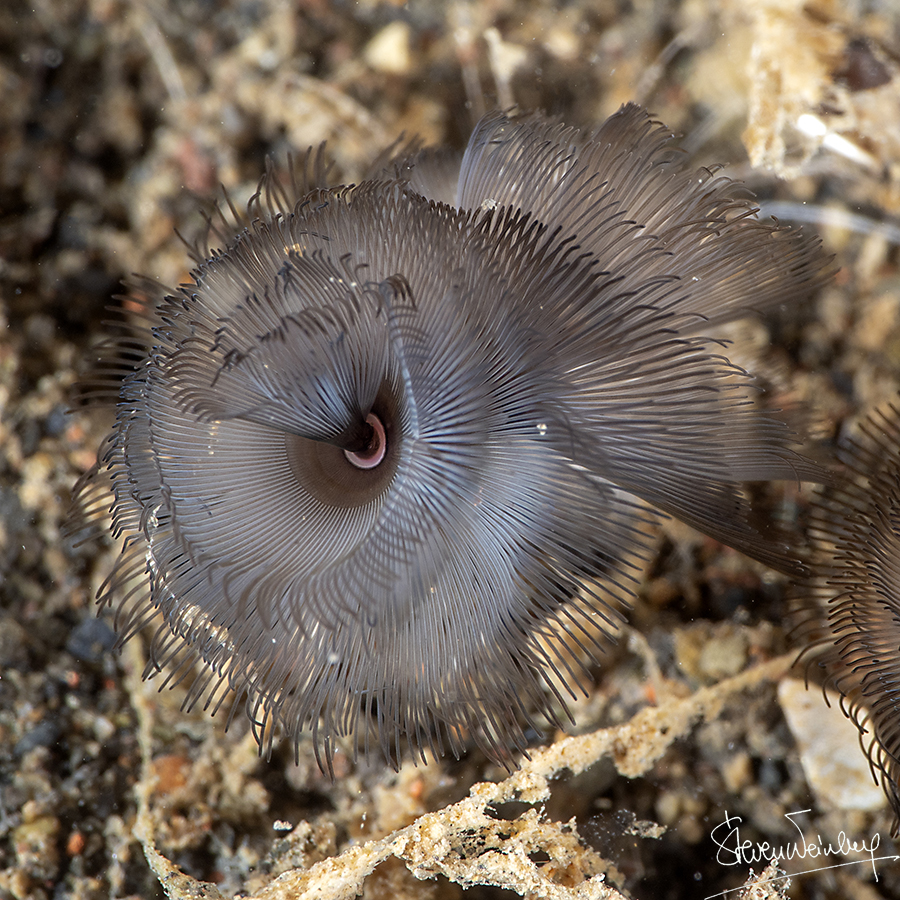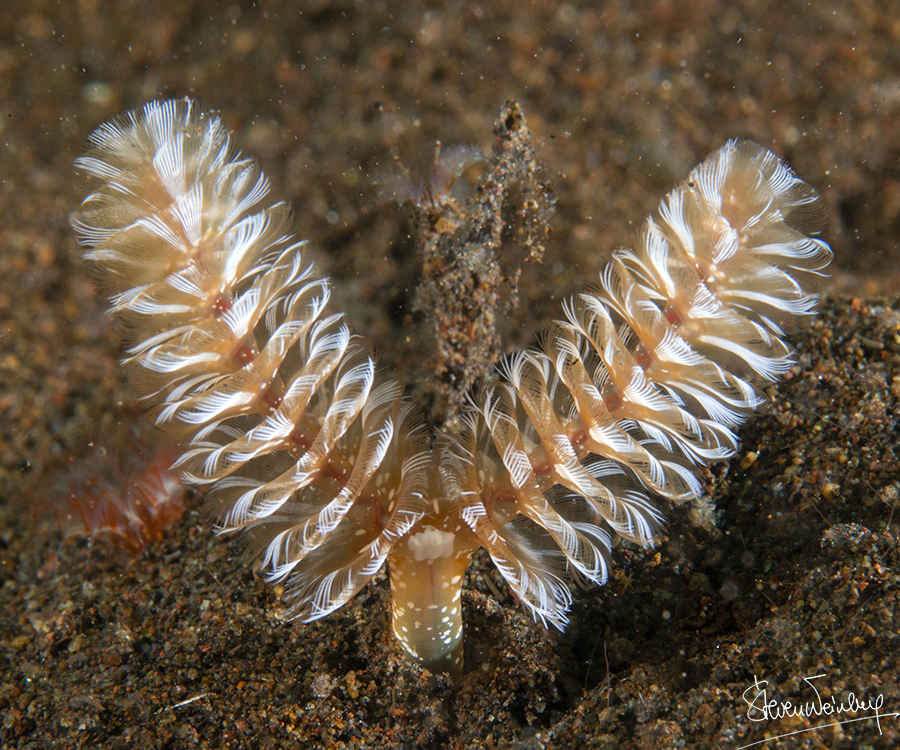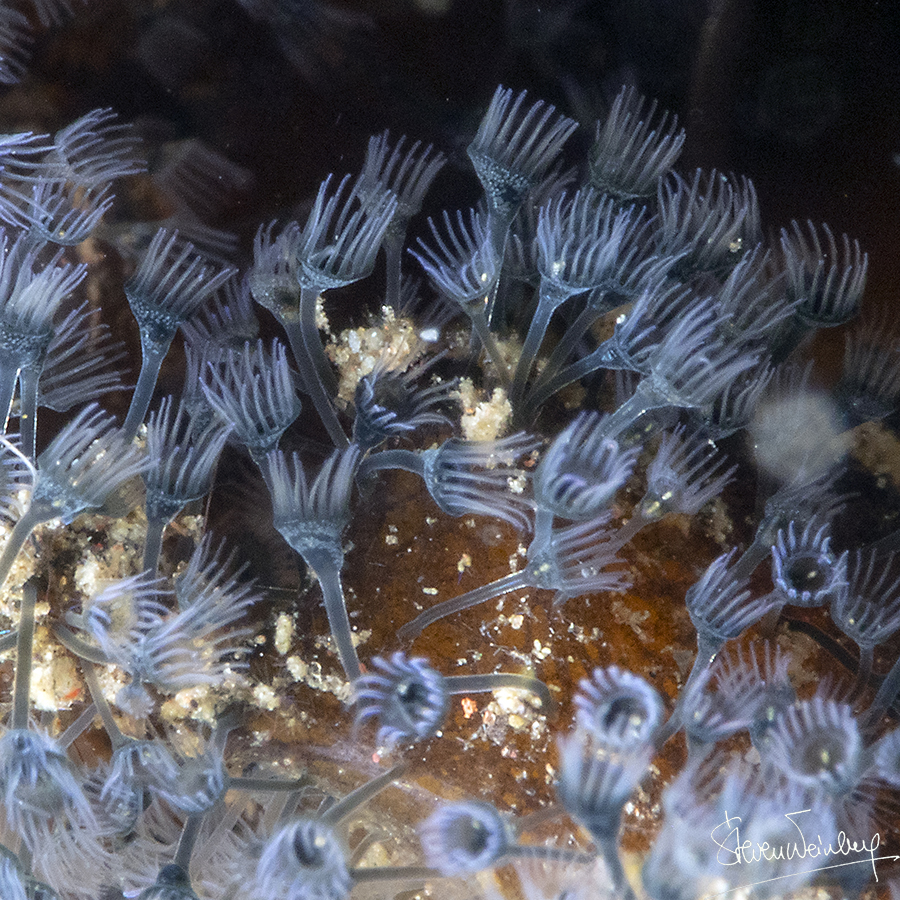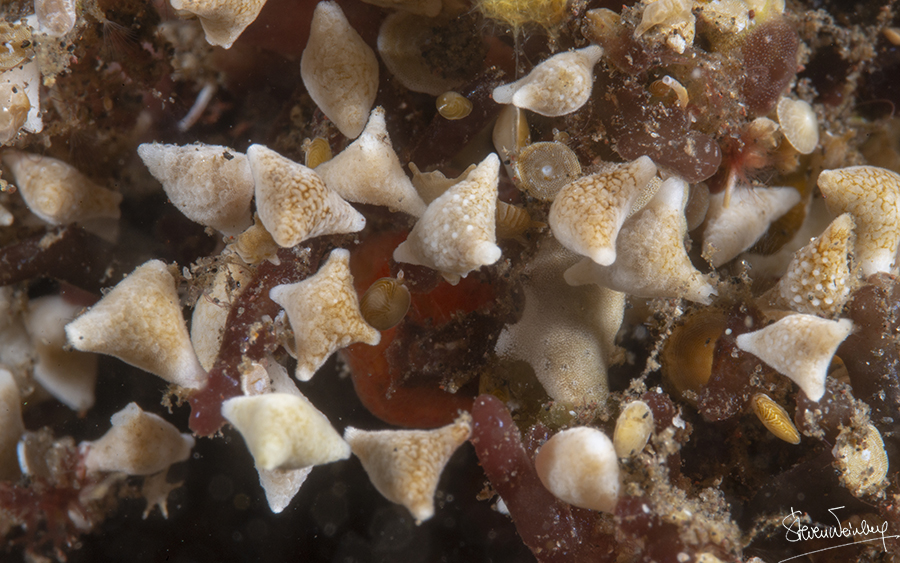 Comportements / Behaviour
Dans la section précédente, j'ai déjà décrit quelques comportements. En voici d'autres.
•••
In the preceding section, I already described some behaviours. Here are more.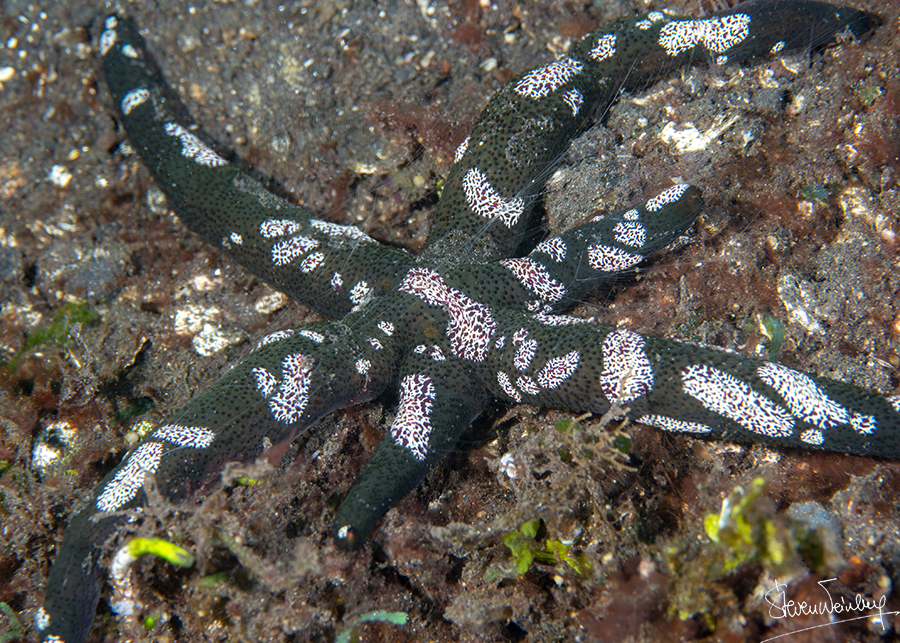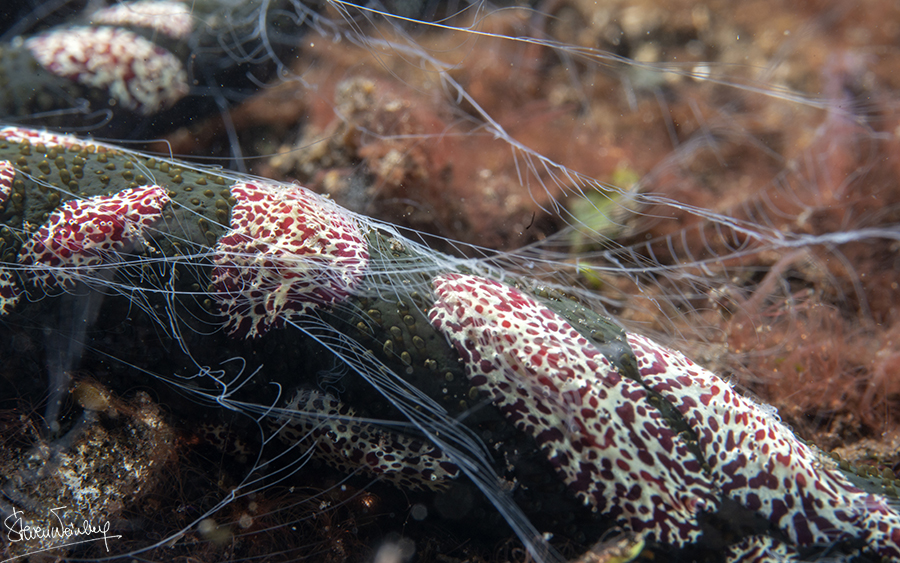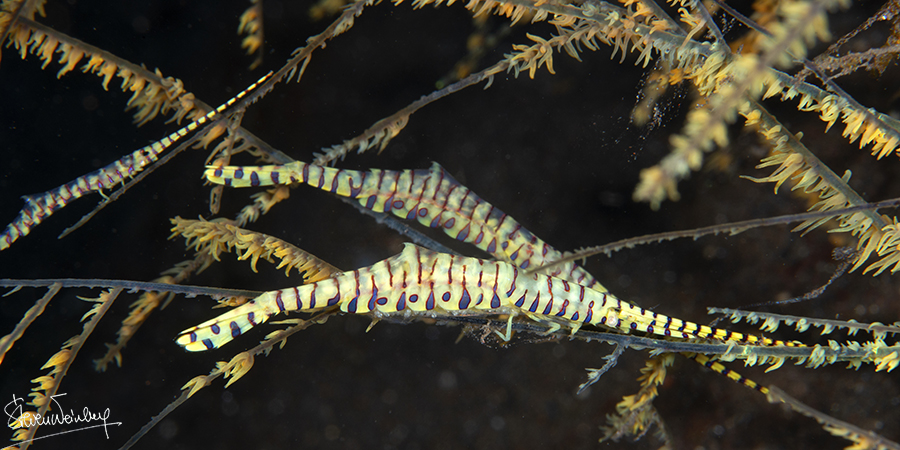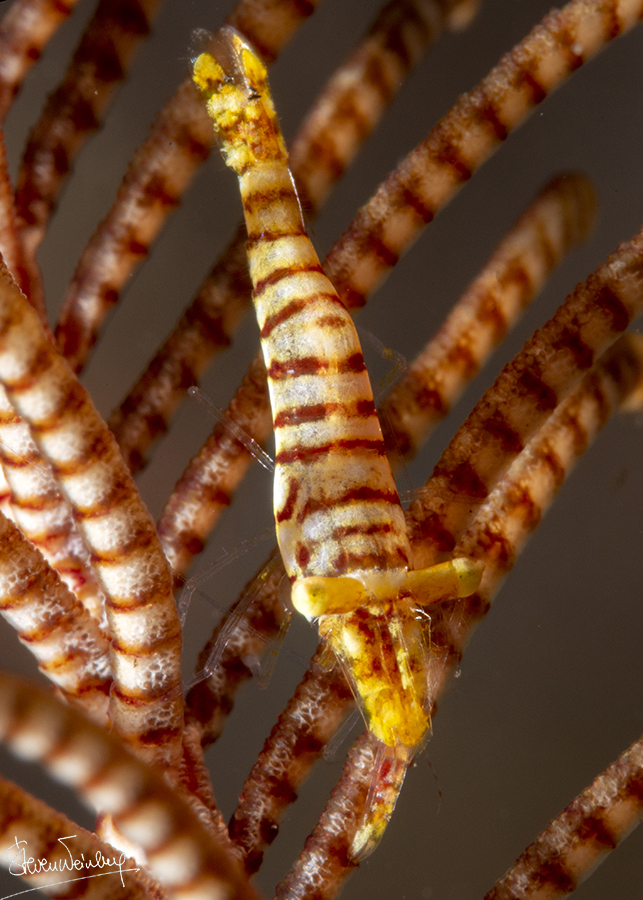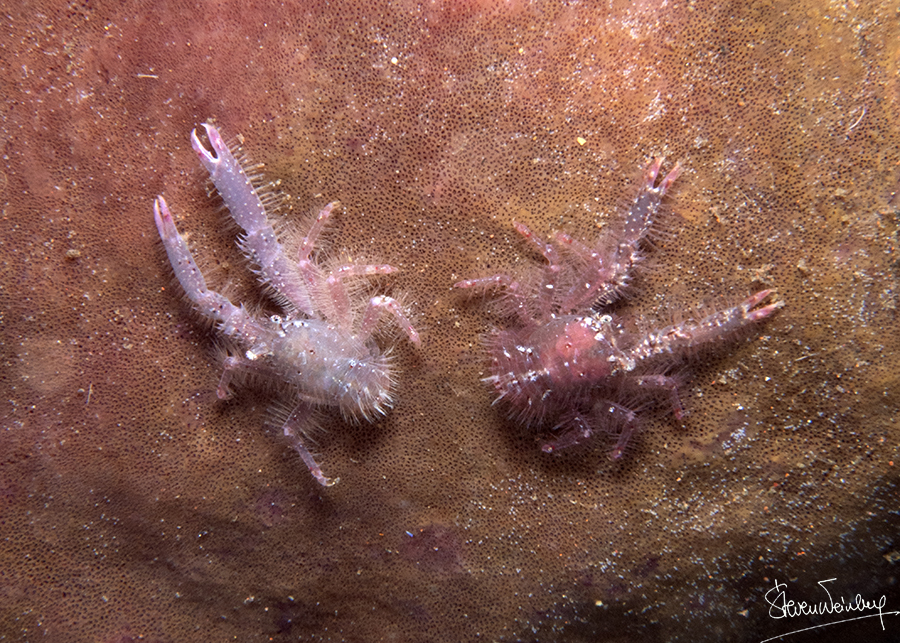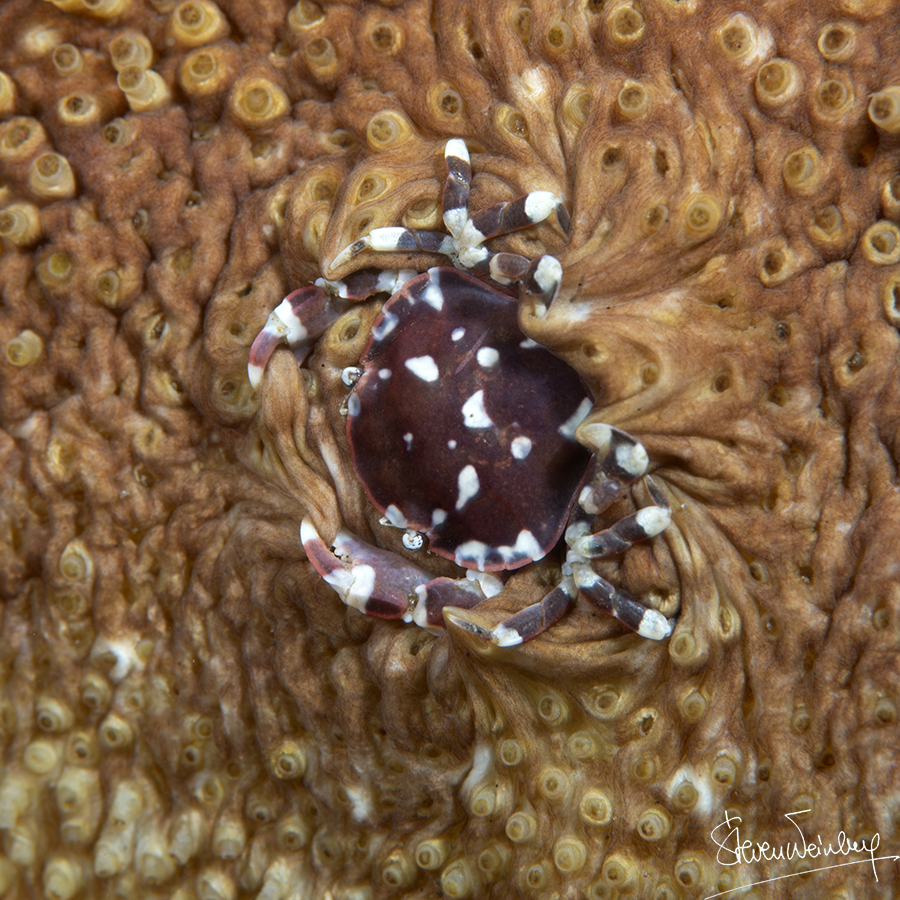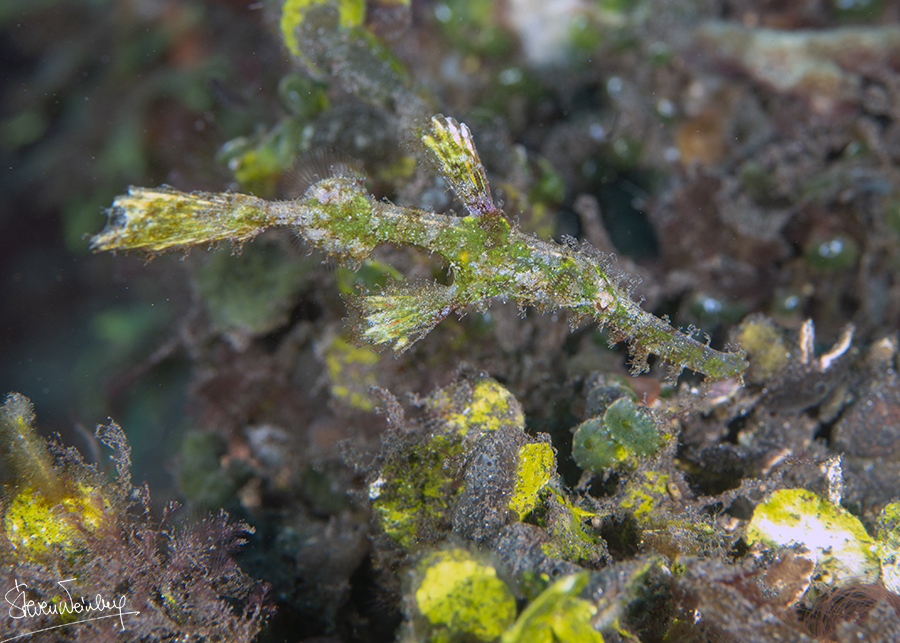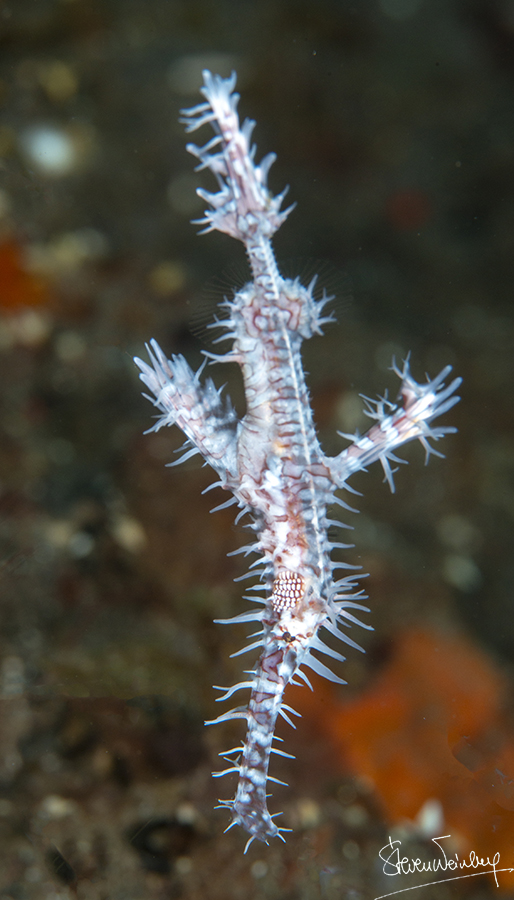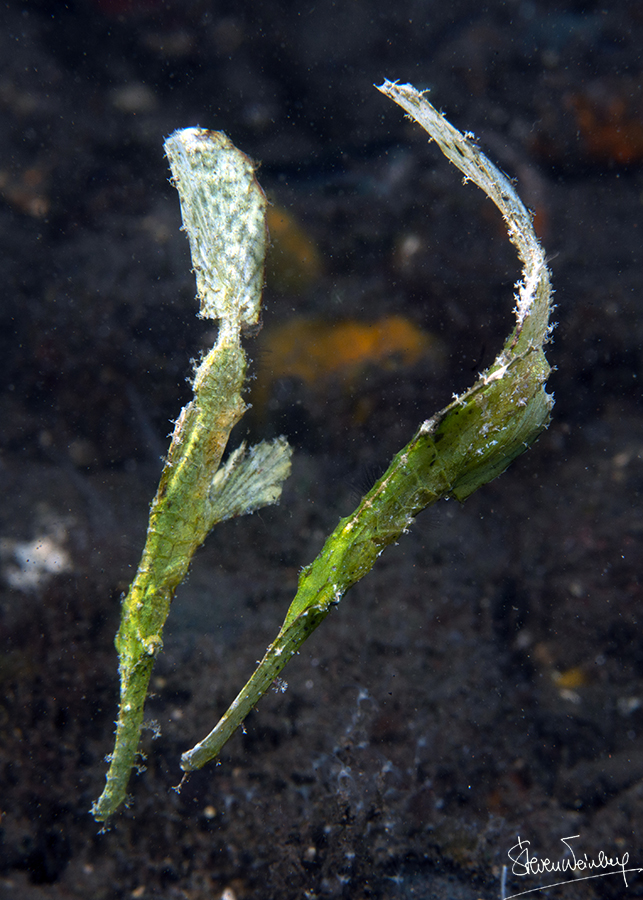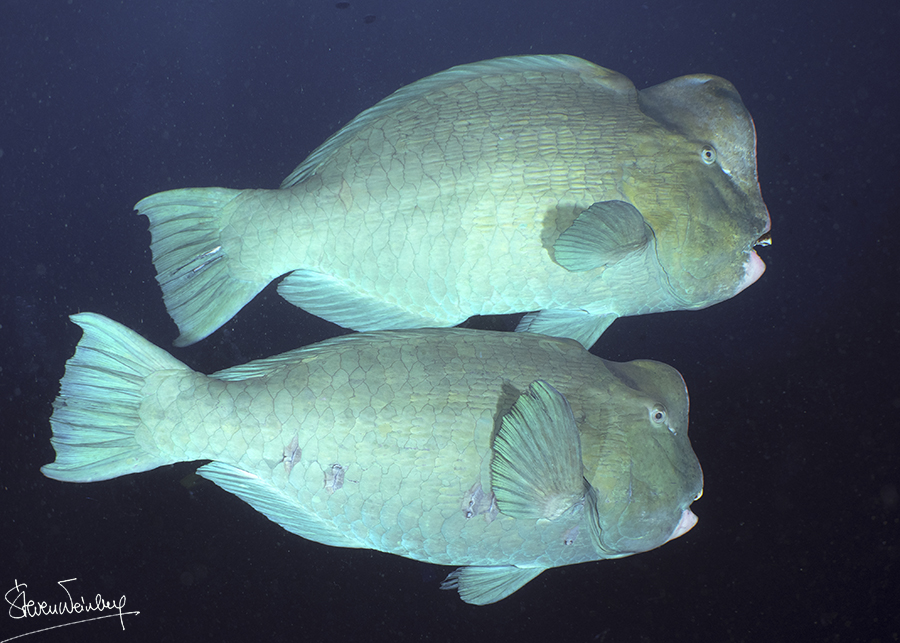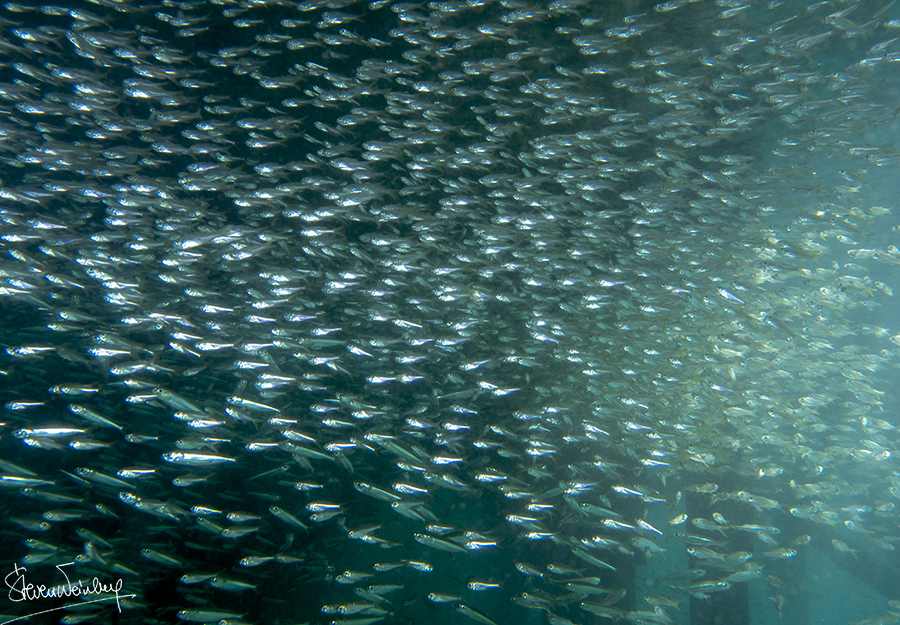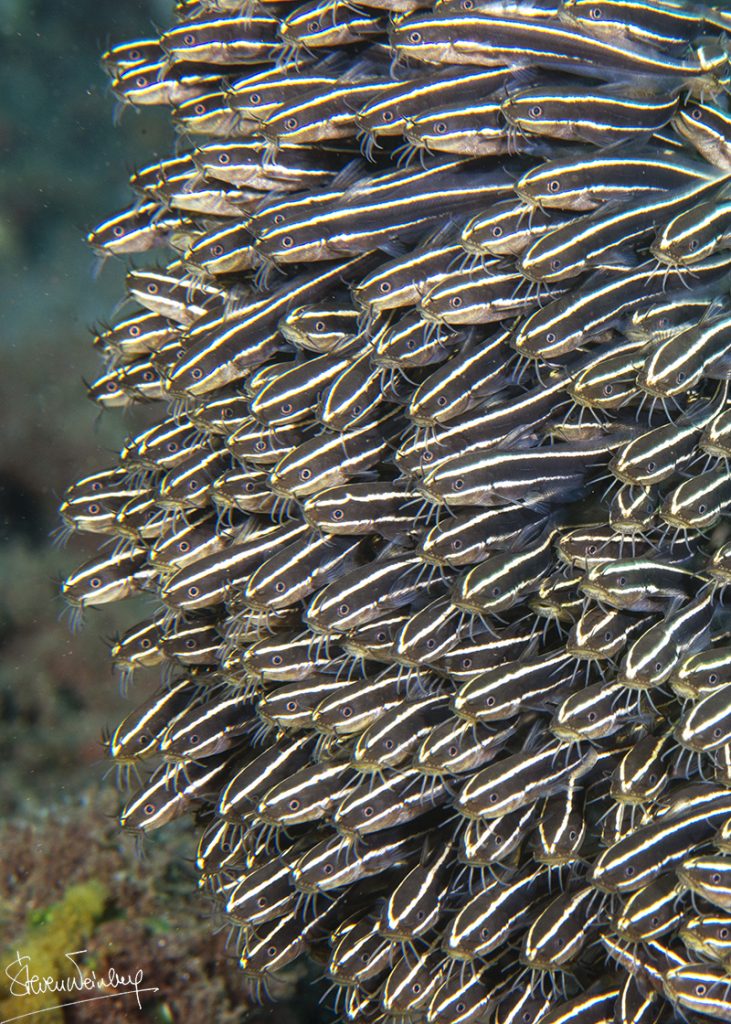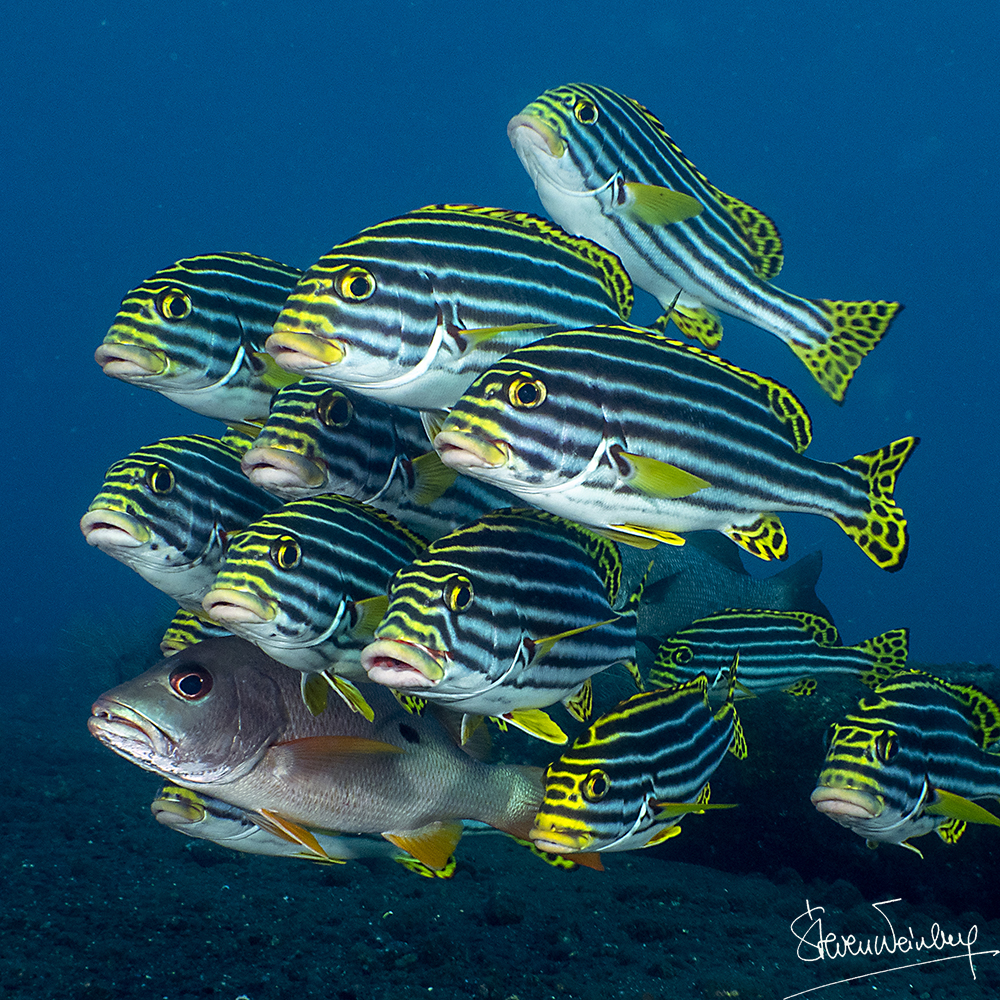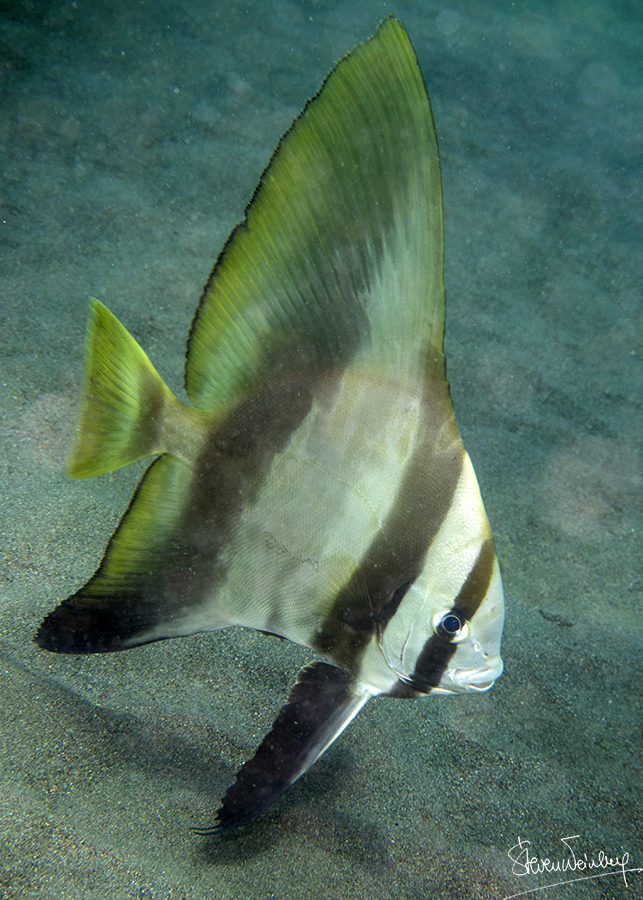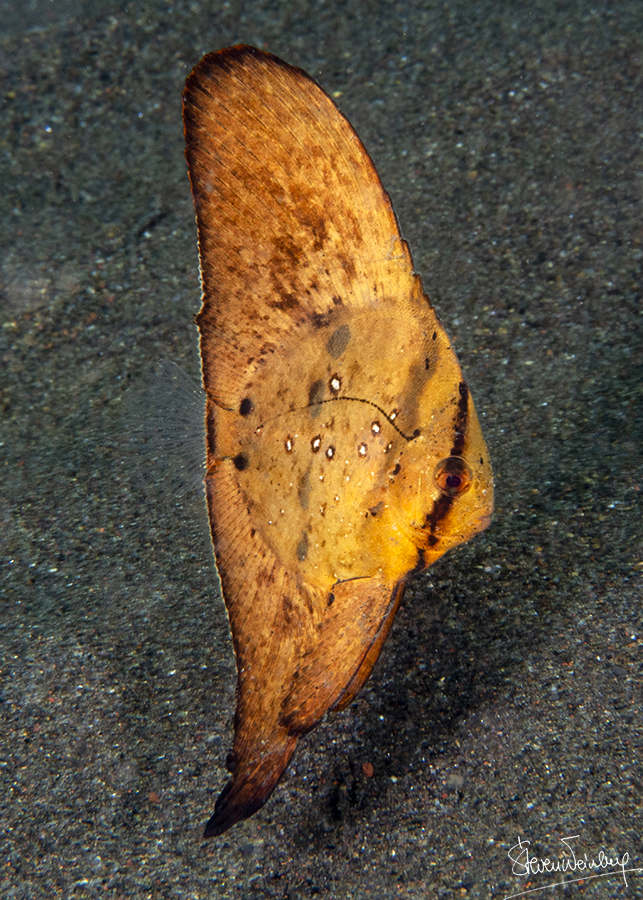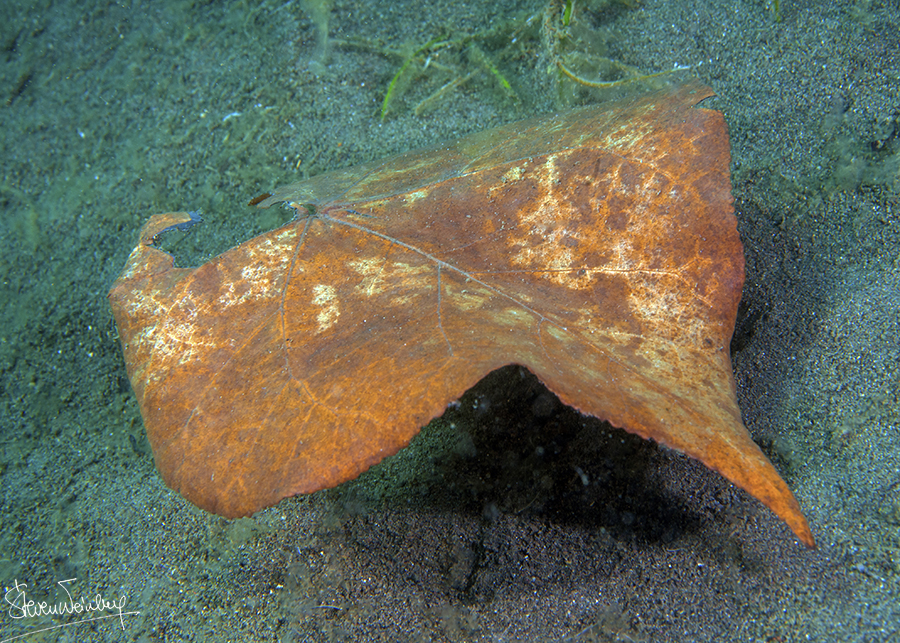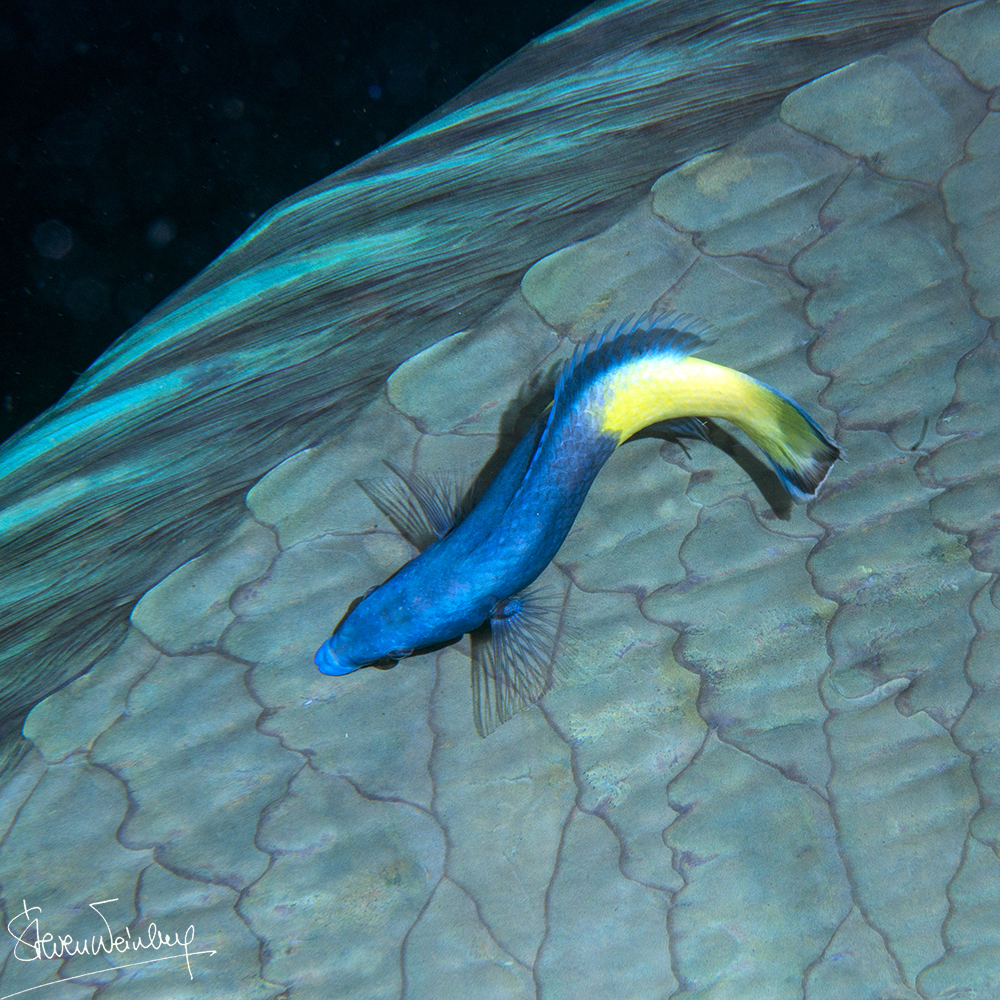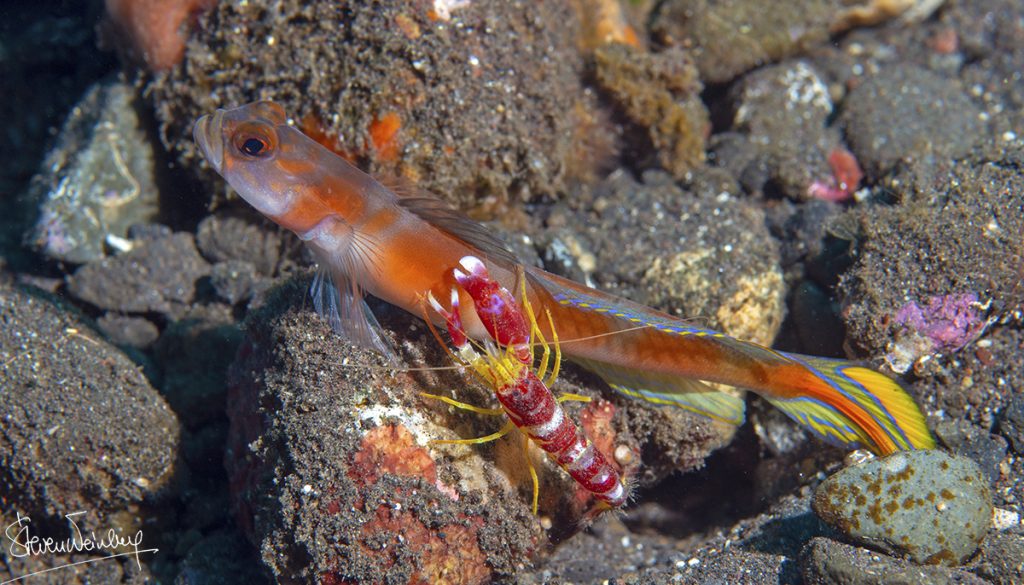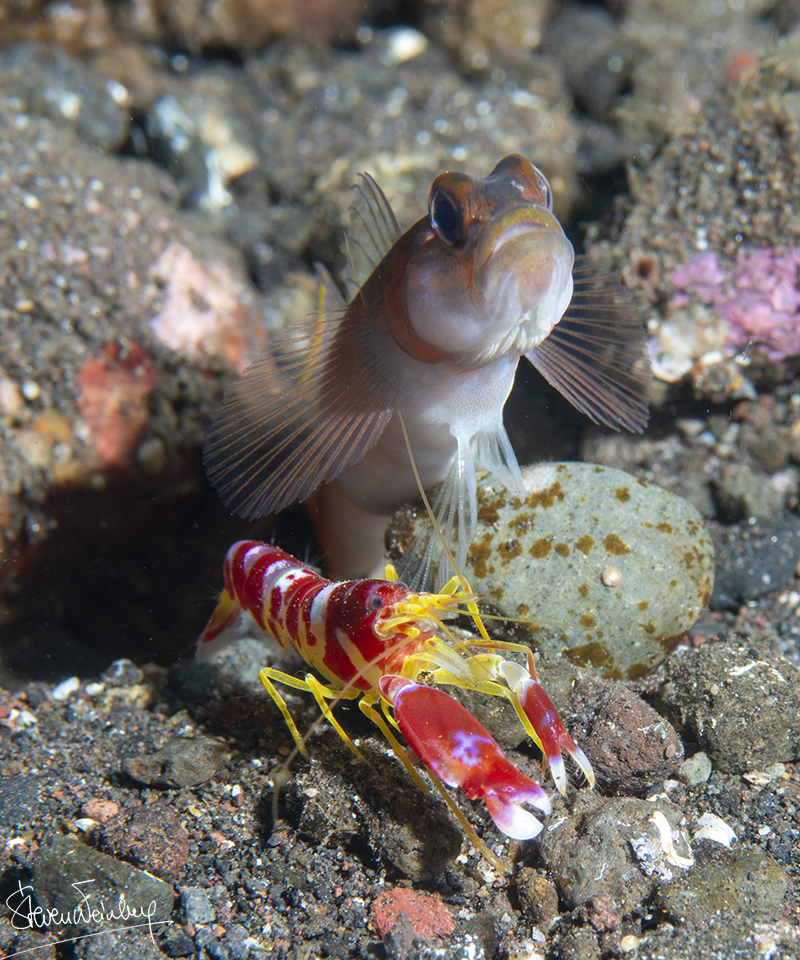 Graphismes / Graphics
Pour terminer notre tour sous-marin de Bali, quelques photos 'abstraites'.
•••
To end our Bali underwater tour, some 'abstract' photos.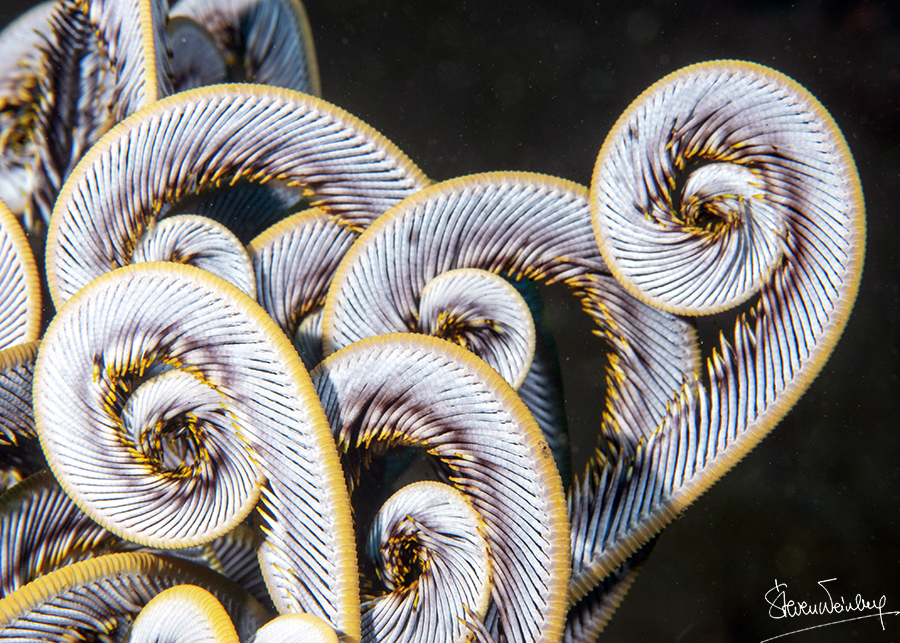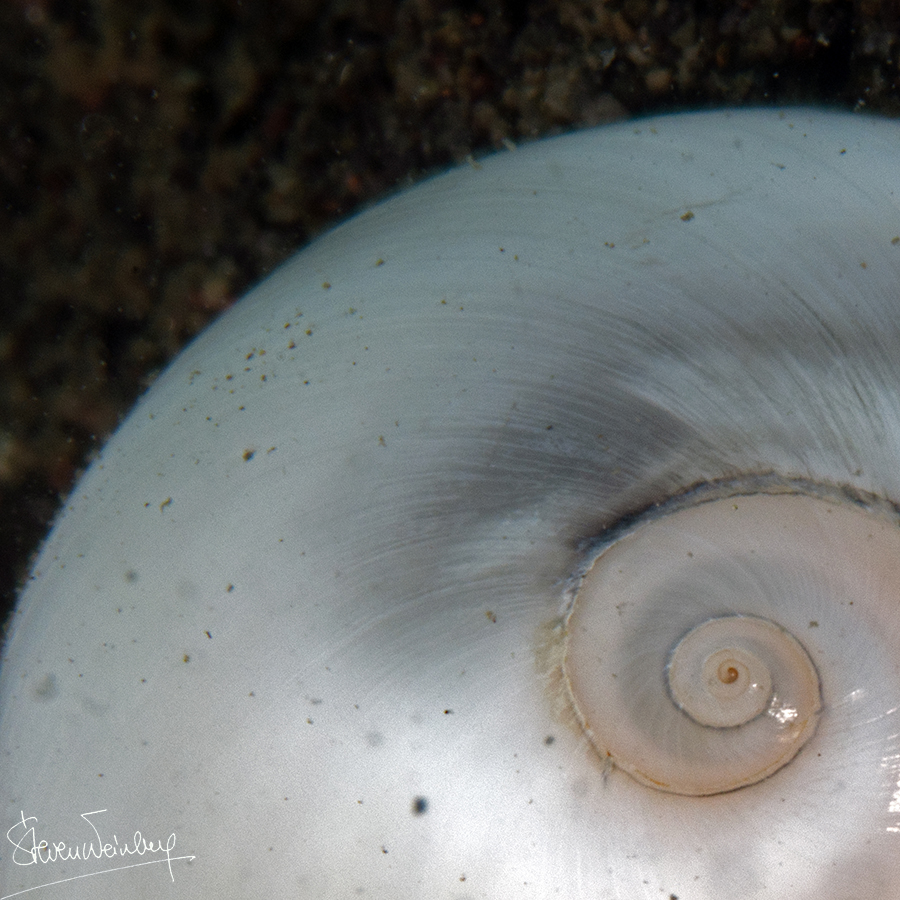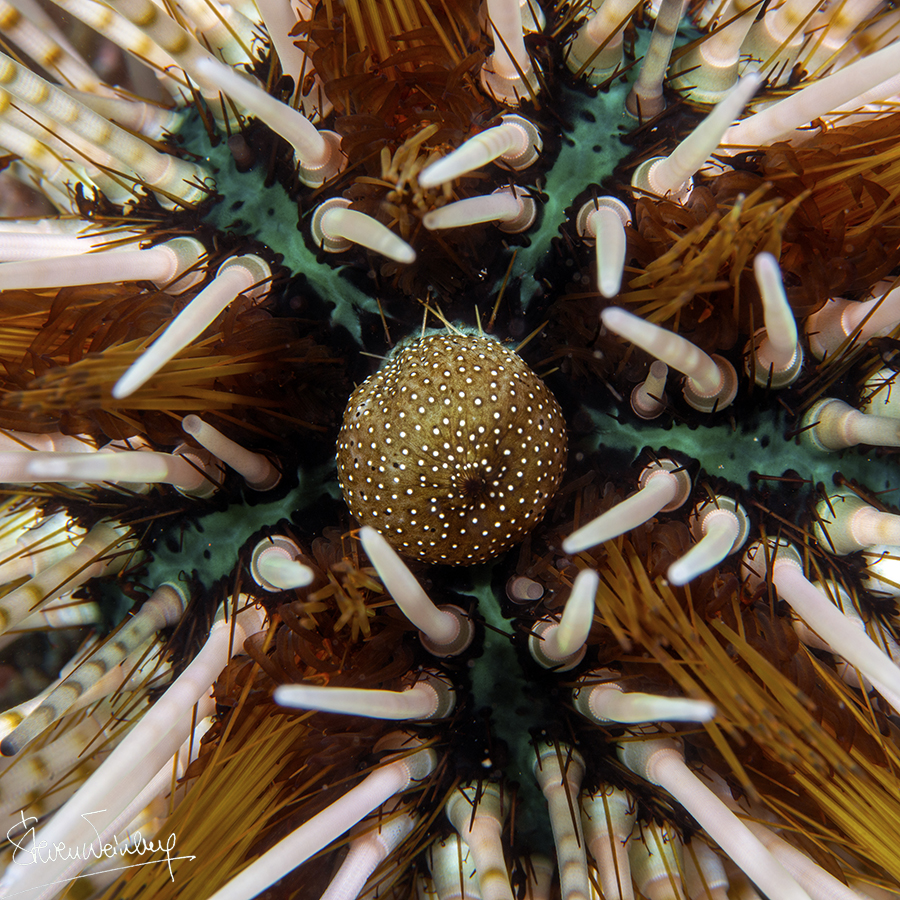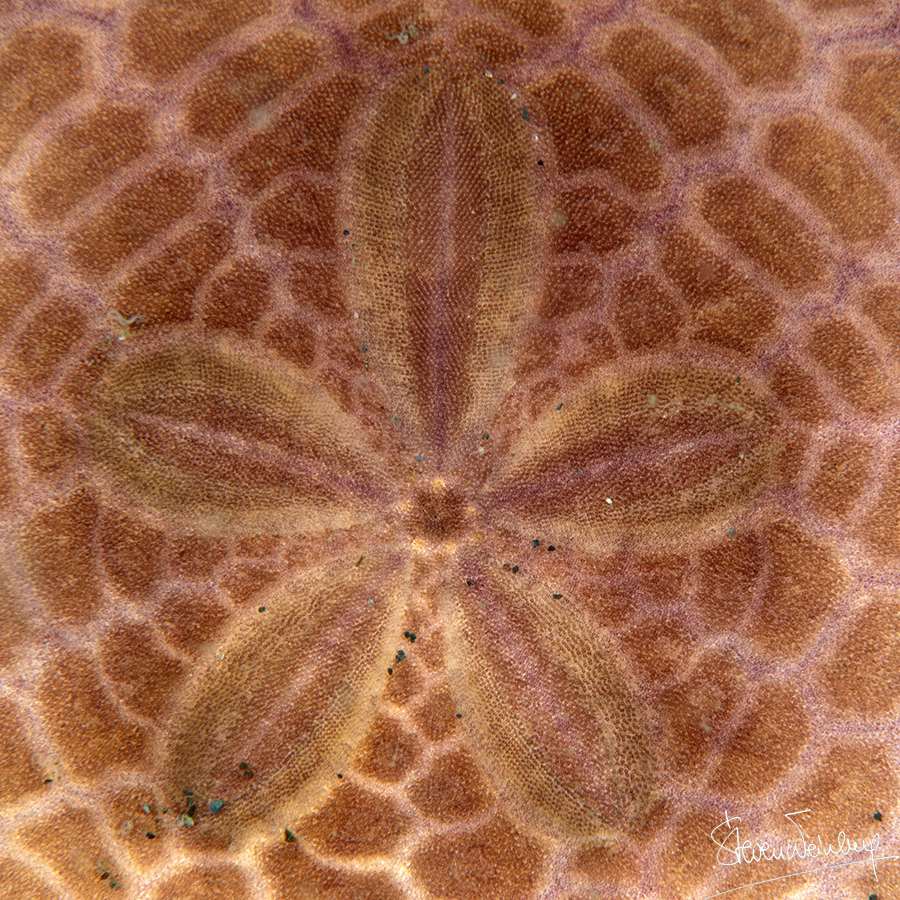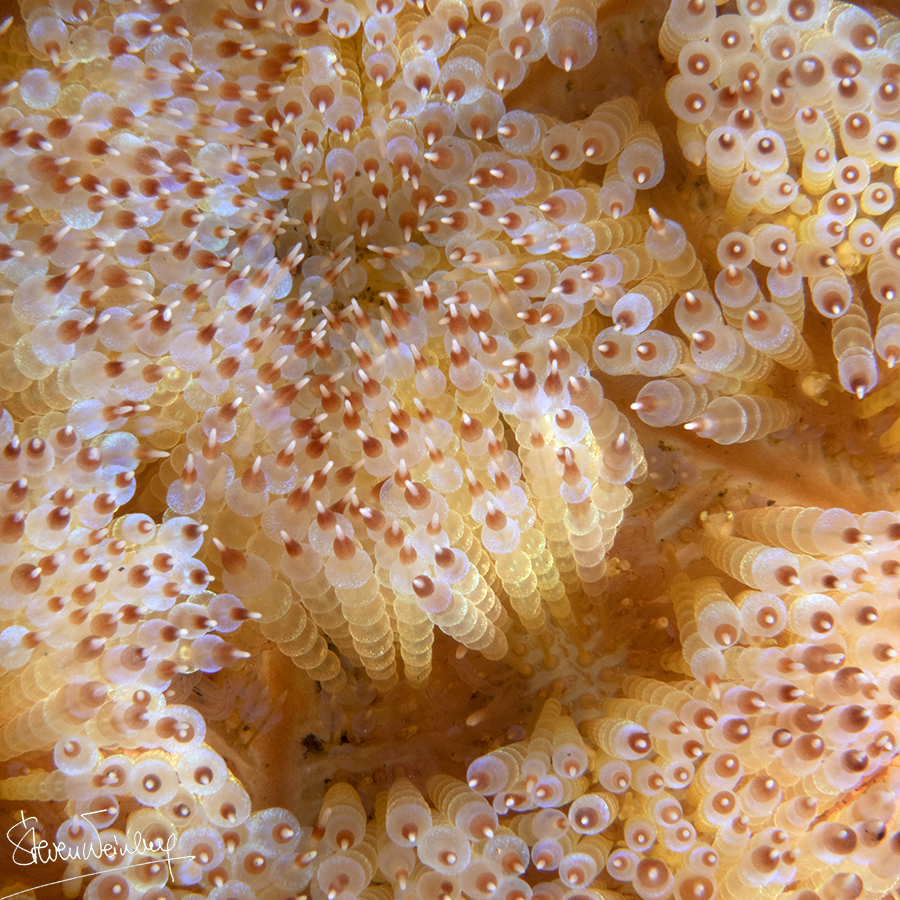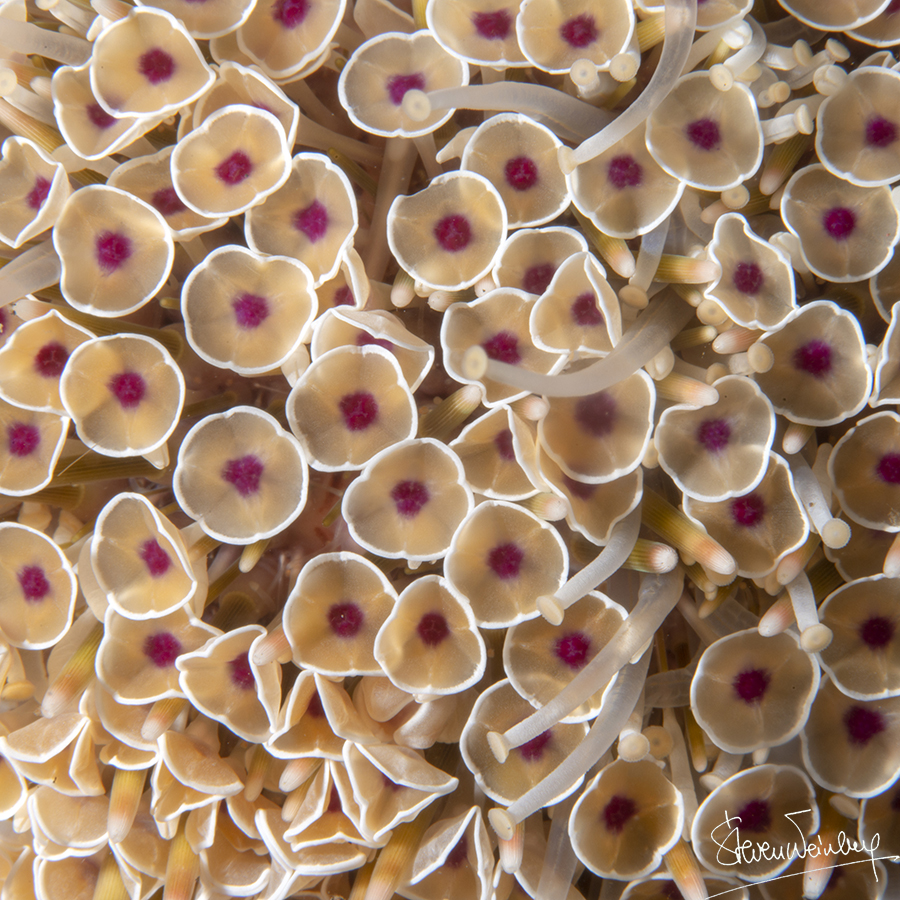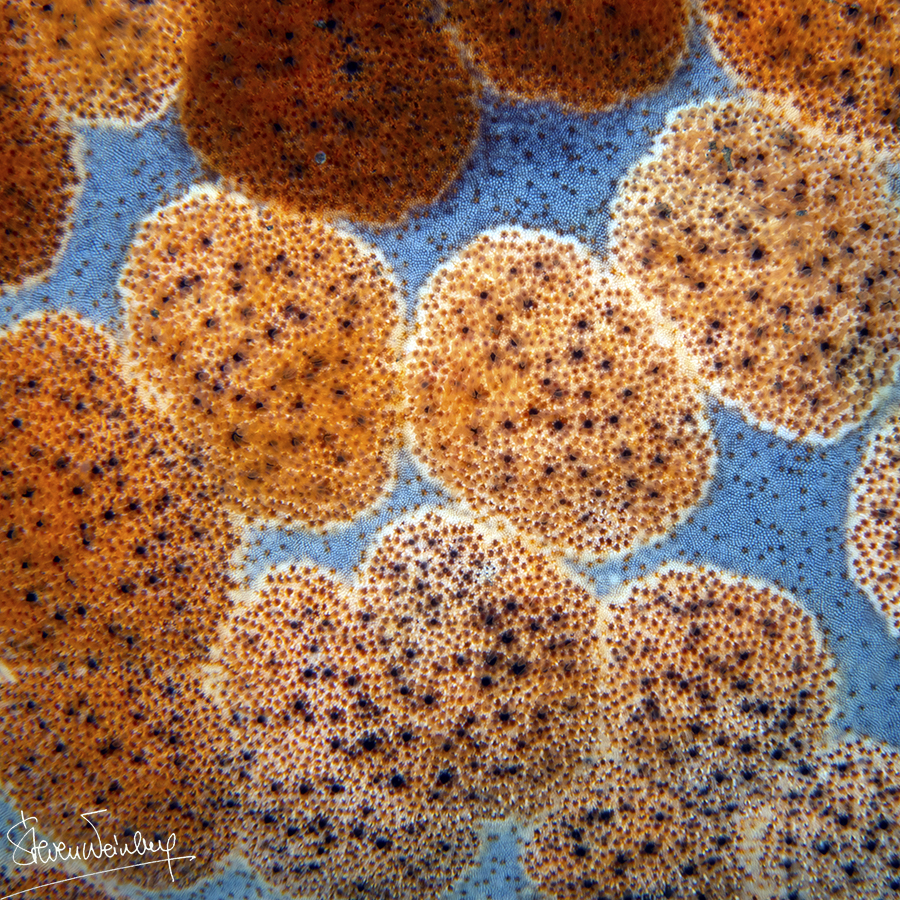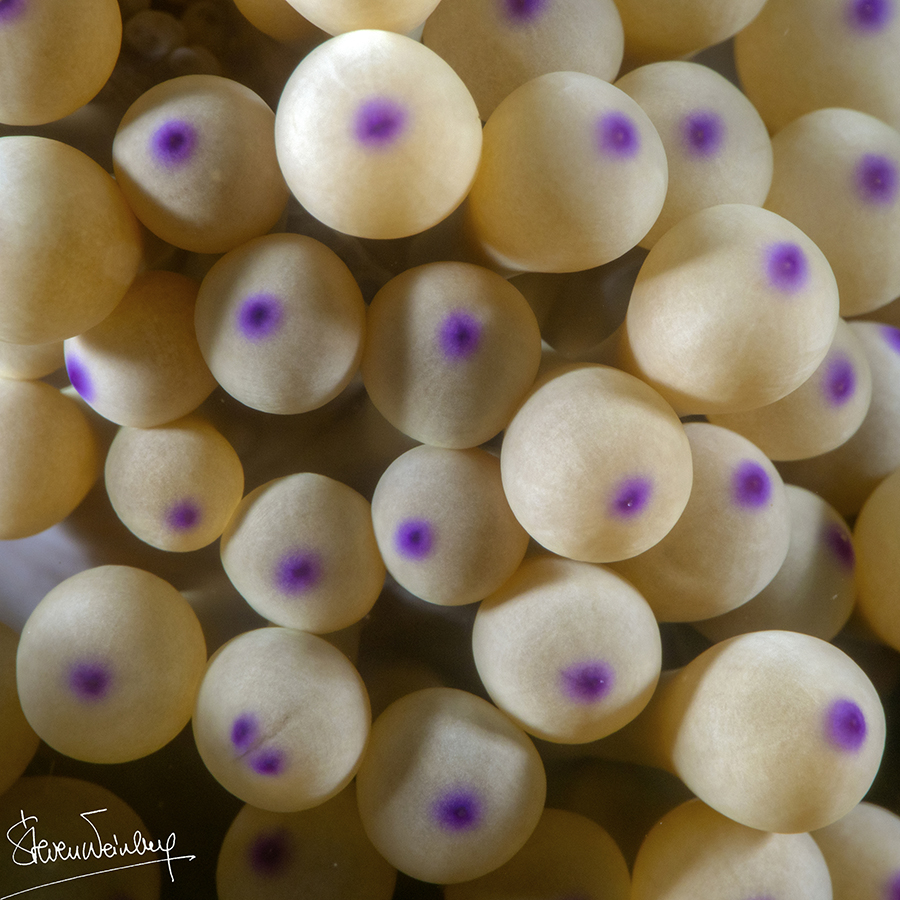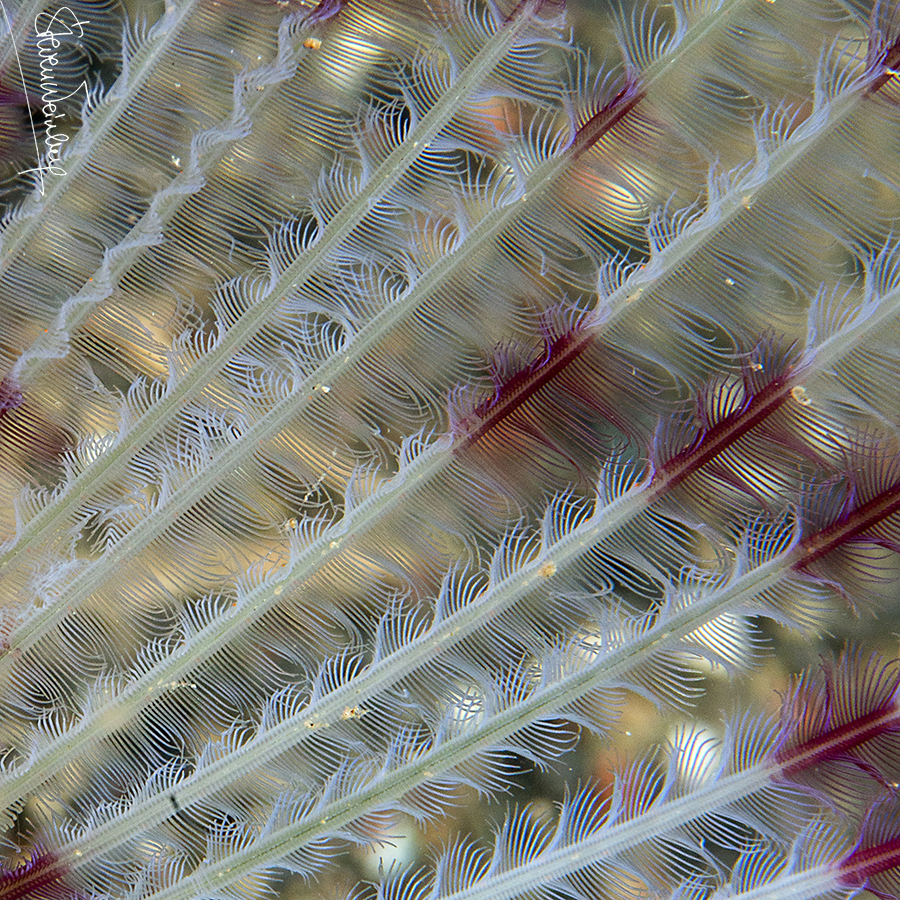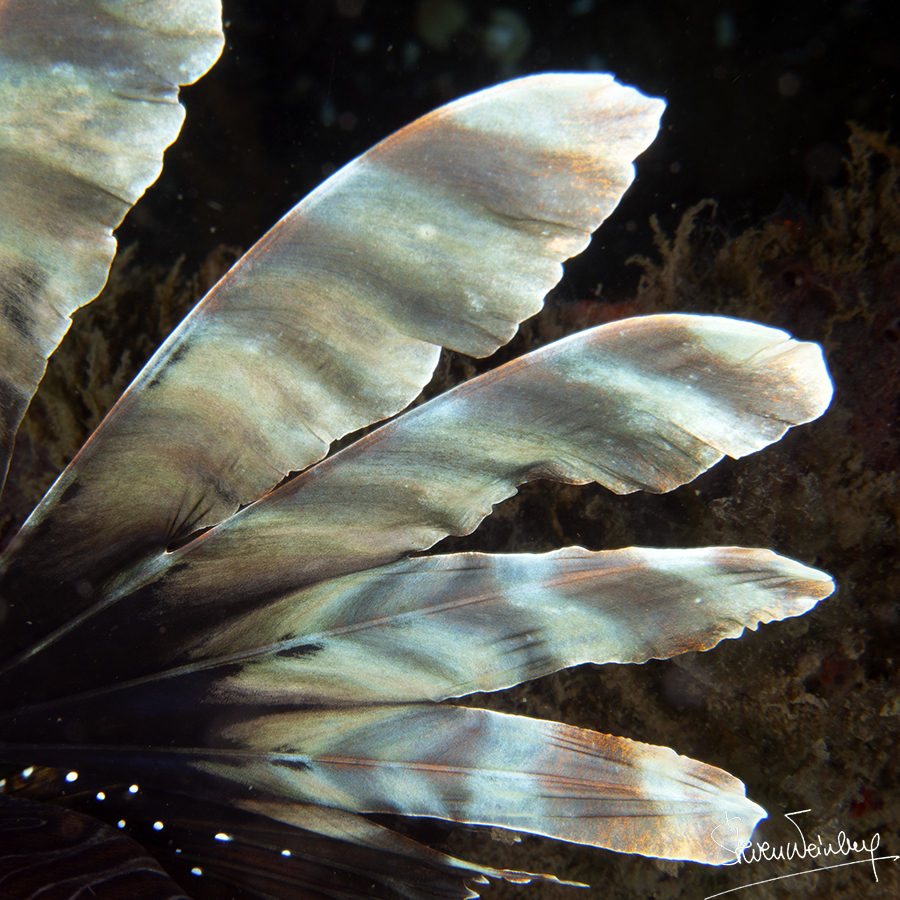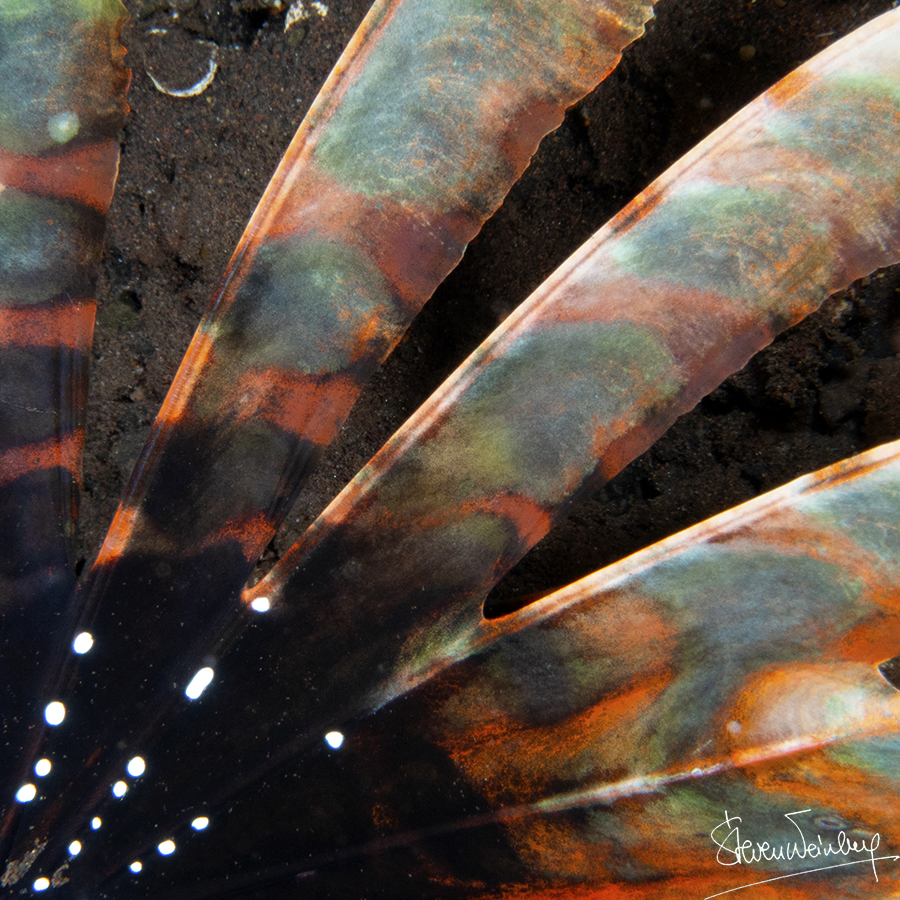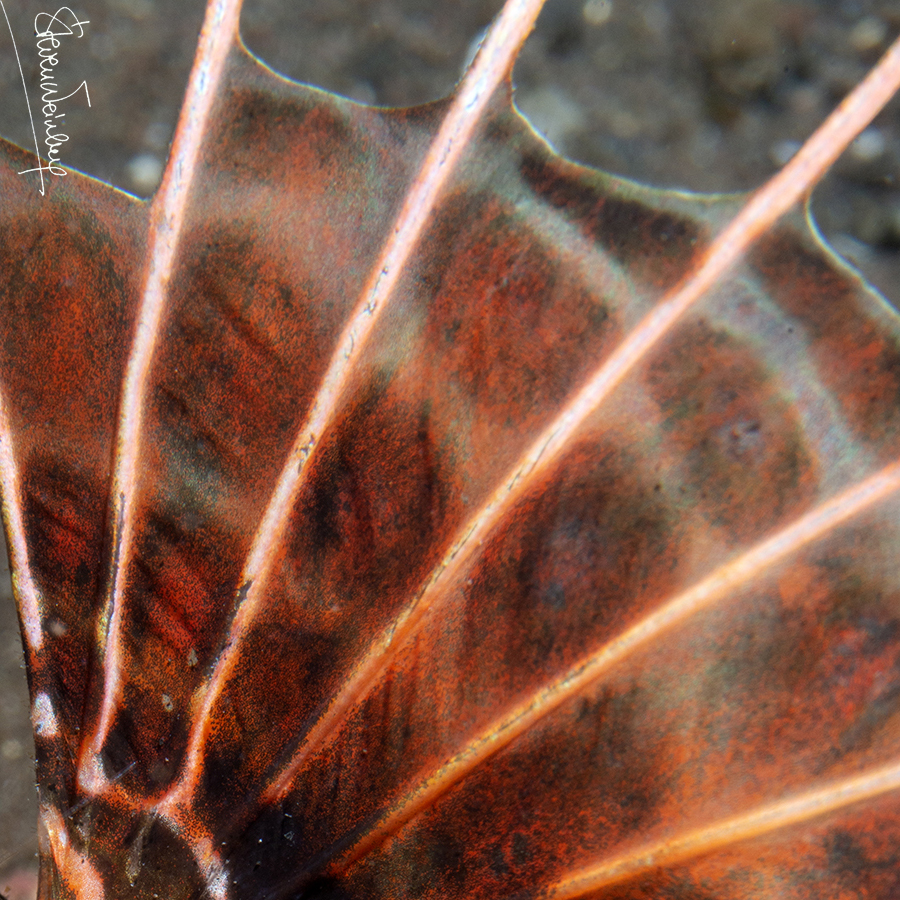 Pour voir le blog sur Sulawesi, cliquer ici.
•••
In order to see the Sulawesi blog, click here.